1996 Ranger Boats 461VS Commanche
$11,000 USD
1996 Ranger Boats 461VS Commanche | 1996 Ranger 461VS Commanche - Photo #1
1996 Ranger Boats 461VS Commanche | 1996 Ranger 461VS Commanche - Photo #2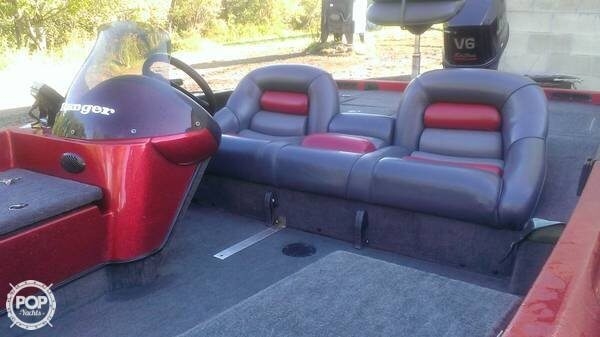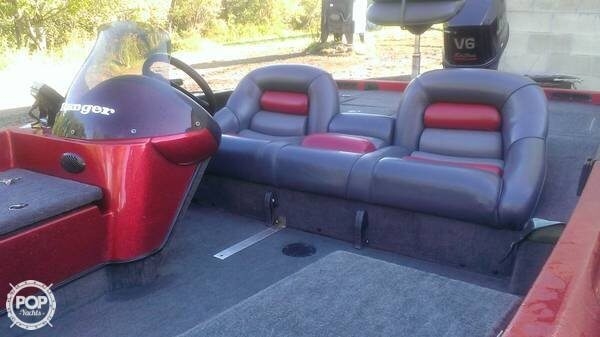 1996 Ranger Boats 461VS Commanche | 1996 Ranger 461VS Commanche - Photo #3
1996 Ranger Boats 461VS Commanche | 1996 Ranger 461VS Commanche - Photo #4
1996 Ranger Boats 461VS Commanche | 1996 Ranger 461VS Commanche - Photo #5
1996 Ranger Boats 461VS Commanche | 1996 Ranger 461VS Commanche - Photo #6
1996 Ranger Boats 461VS Commanche | 1996 Ranger 461VS Commanche - Photo #7
1996 Ranger Boats 461VS Commanche | 1996 Ranger 461VS Commanche - Photo #8
1996 Ranger Boats 461VS Commanche | 1996 Ranger 461VS Commanche - Photo #9
1996 Ranger Boats 461VS Commanche | 1996 Ranger 461VS Commanche - Photo #10
1996 Ranger Boats 461VS Commanche | 1996 Ranger 461VS Commanche - Photo #11
1996 Ranger Boats 461VS Commanche | 1996 Ranger 461VS Commanche - Photo #12
1996 Ranger Boats 461VS Commanche | 1996 Ranger 461VS Commanche - Photo #13
1996 Ranger Boats 461VS Commanche | 1996 Ranger 461VS Commanche - Photo #14
1996 Ranger Boats 461VS Commanche | 1996 Ranger 461VS Commanche - Photo #15
$11,000 USD
Available
Used
1996
461VS Commanche
Bloomingdale, Ohio, US
Power
092039
18ft / 5.49 m
7ft / 2.13 m

Johnson
150 Fast Strike
Outboard 2 Stroke
Unleaded
Fiberglass
2016-07-04
2016-07-04
1918983
- Stock #092039 -

Please submit any and ALL offers - your offer may be accepted! Submit your offer today!

Reason for selling is looking for bigger boat

At POP Yachts, we will always provide you with a TRUE representation of every Boats we market. We encourage all buyers to schedule a survey for an independent analysis. Any offer to purchase is ALWAYS subject to satisfactory survey results.

Take a look at ALL ***ORIGINAL PICTURES*** of this Boats on our main website at POPYACHTS DOT COM. We appreciate that you took your time to look at our advertisement and we look forward to speaking with you!
ConditionSeller is simply looking for a bigger boat. He loves this one and it shows. She is well equipped and seller states that all systems are functional!! Seller notes: Very clean Boat; is and has been well maintained. Keel protector, oil injected, 2 Garmin fish finders, lots of storage. MAINTENANCE DONE: Yearly lower unit oil change and engine fog for winter. Interior: Carpet in excellent shape 1 small tear in center seat, but have factory replacements for all seats. Exterior: Normal wear, small scratches nothing major. Motor(s): Runs very well always been maintained by me or the previous owner every year at the end of fishing season. Sweet boat that will not last long! Please make an inquiry or call for more information, to set a showing or make an offer!
Navigational Equipment - Depth Instrument
- Fish Finder (2 - Garmin Front And Back)
- Navigation Lights
Electrical Systems - Batteries (3 24V)
- Battery Charger (On Board)
- Circuit Breaker Panel (In Engine Compartment)
- Fuel Gauge
- Hour Meter
- Volt Meter
Deck Gear - Casting Deck W/storage
- Custom Cover
- Live Well (2)
- Pedestal Seats (2)
- Rod Storage
Safety Equipment - Bilge Pump
- Fire Extinguisher
- Flare Kit
- Life Jackets (2)
For Sale By POP Yachts
6384 Tower Lane, Unit A
Sarasota, Florida, 34240
US