2012 Bullet 21 SS
$47,500 USD
2012 Bullet 21 SS | 2012 Bullet 21 SS - Photo #1
2012 Bullet 21 SS | 2012 Bullet 21 SS - Photo #2
2012 Bullet 21 SS | 2012 Bullet 21 SS - Photo #3
2012 Bullet 21 SS | 2012 Bullet 21 SS - Photo #4
2012 Bullet 21 SS | 2012 Bullet 21 SS - Photo #5
2012 Bullet 21 SS | 2012 Bullet 21 SS - Photo #6
2012 Bullet 21 SS | 2012 Bullet 21 SS - Photo #7
2012 Bullet 21 SS | 2012 Bullet 21 SS - Photo #8
2012 Bullet 21 SS | 2012 Bullet 21 SS - Photo #9
2012 Bullet 21 SS | 2012 Bullet 21 SS - Photo #10
2012 Bullet 21 SS | 2012 Bullet 21 SS - Photo #11
2012 Bullet 21 SS | 2012 Bullet 21 SS - Photo #12
2012 Bullet 21 SS | 2012 Bullet 21 SS - Photo #13
2012 Bullet 21 SS | 2012 Bullet 21 SS - Photo #14
2012 Bullet 21 SS | 2012 Bullet 21 SS - Photo #15
2012 Bullet 21 SS | 2012 Bullet 21 SS - Photo #16
2012 Bullet 21 SS | 2012 Bullet 21 SS - Photo #17
2012 Bullet 21 SS | 2012 Bullet 21 SS - Photo #18
2012 Bullet 21 SS | 2012 Bullet 21 SS - Photo #19
2012 Bullet 21 SS | 2012 Bullet 21 SS - Photo #20
2012 Bullet 21 SS | 2012 Bullet 21 SS - Photo #21
2012 Bullet 21 SS | 2012 Bullet 21 SS - Photo #22
2012 Bullet 21 SS | 2012 Bullet 21 SS - Photo #23
2012 Bullet 21 SS | 2012 Bullet 21 SS - Photo #24
2012 Bullet 21 SS | 2012 Bullet 21 SS - Photo #25
2012 Bullet 21 SS | 2012 Bullet 21 SS - Photo #26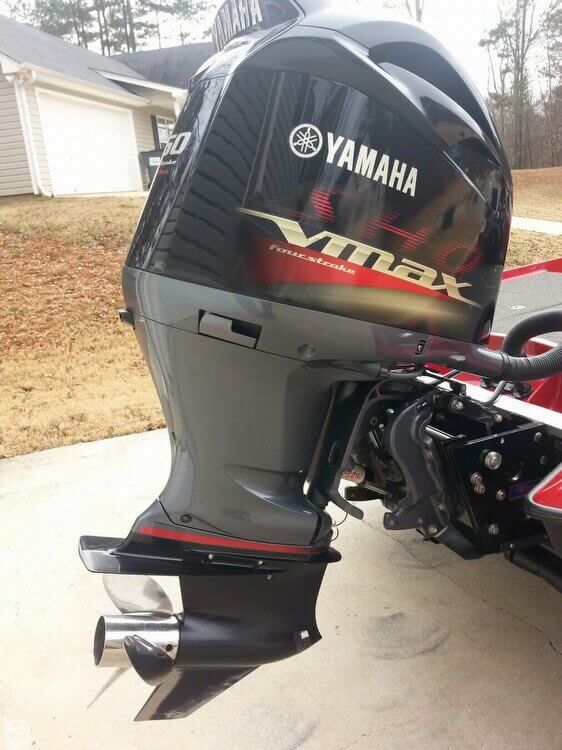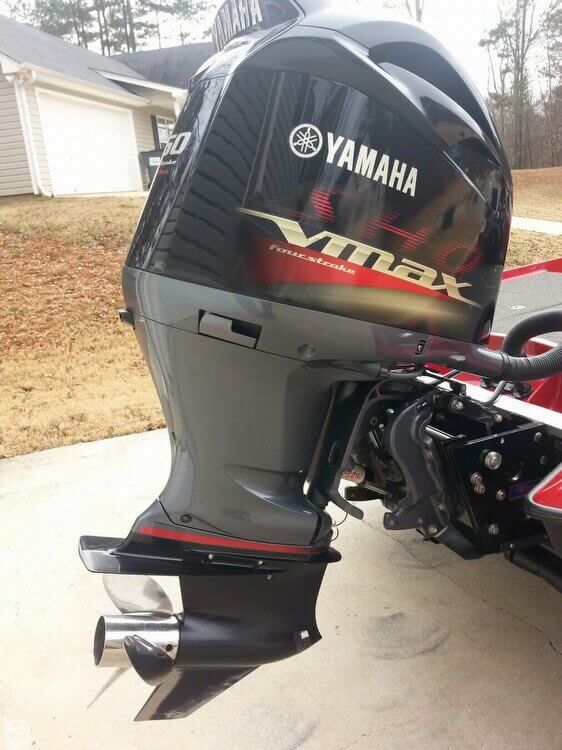 2012 Bullet 21 SS | 2012 Bullet 21 SS - Photo #27
2012 Bullet 21 SS | 2012 Bullet 21 SS - Photo #28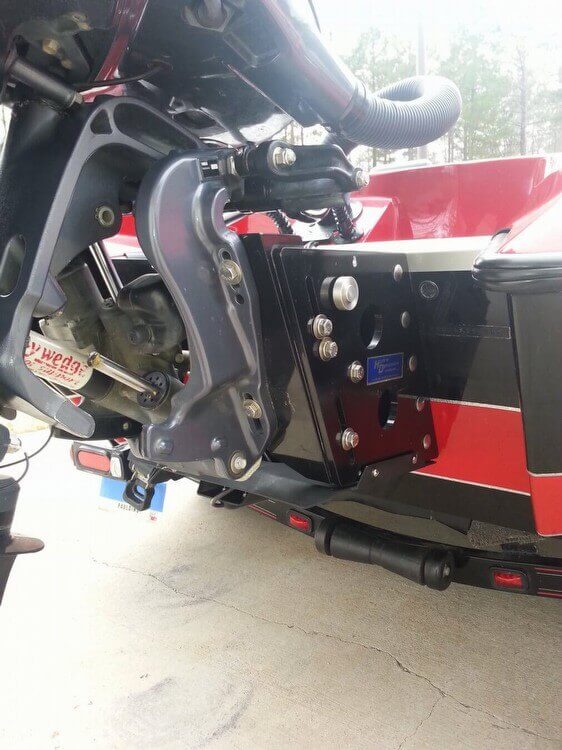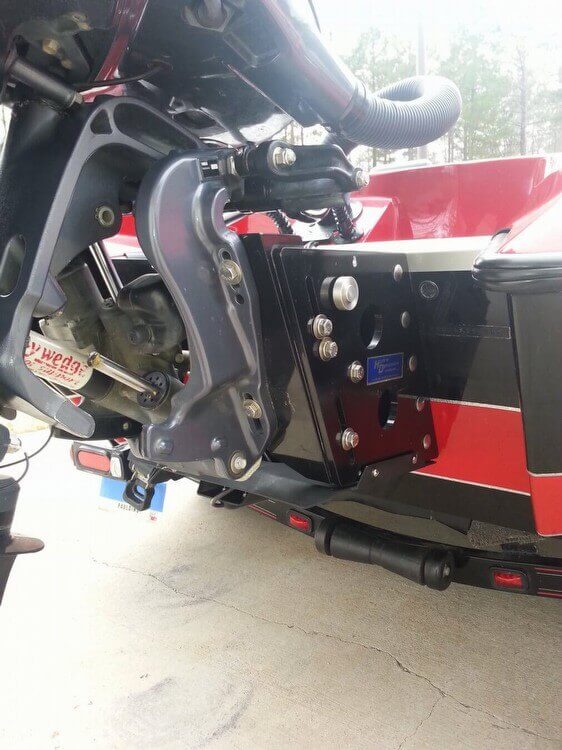 2012 Bullet 21 SS | 2012 Bullet 21 SS - Photo #29
2012 Bullet 21 SS | 2012 Bullet 21 SS - Photo #30
2012 Bullet 21 SS | 2012 Bullet 21 SS - Photo #31
2012 Bullet 21 SS | 2012 Bullet 21 SS - Photo #32
2012 Bullet 21 SS | 2012 Bullet 21 SS - Photo #33
2012 Bullet 21 SS | 2012 Bullet 21 SS - Photo #34
2012 Bullet 21 SS | 2012 Bullet 21 SS - Photo #35
2012 Bullet 21 SS | 2012 Bullet 21 SS - Photo #36
2012 Bullet 21 SS | 2012 Bullet 21 SS - Photo #37
2012 Bullet 21 SS | 2012 Bullet 21 SS - Photo #38
2012 Bullet 21 SS | 2012 Bullet 21 SS - Photo #39
2012 Bullet 21 SS | 2012 Bullet 21 SS - Photo #40
$47,500 USD
Available
Used
2012
21 SS
Dallas, Georgia, US
Power
65687
21ft / 6.40 m
8ft / 2.44 m

Yamaha
Sho
Other
Unleaded
Carbon Fiber
1375
2015-02-22
2015-02-22
1607088
You can own this vessel for as little as $458 per month. Fill out the contact form to learn more!

This beautiful red and black Bullet 21 SS high performance bass boat with Yamaha 250 SHO power will stop traffic on the parkway and spin heads around on the water. The brilliant red and black finish, the design, the mechanics, the electronics, the 4.2 L Yamaha V6 SHO power all work together in this stunning beauty. Approached from any angle you see what you've always dreamed of in a beautiful, powerful performance boat.

This lady has always been kept in her owner's garage when not being trailered to the next boating adventure. Sadly, the owner's new garage is too small for her to fit inside. She comes with a custom boat cover if your garage is also too small.

At speed, and her owner has clocked her at 80 mph, you and your passenger will be secure in red and black trimmed comfort deluxe driver/passenger seats featuring the Attwood SAS Quad-Spring suspension system.

Looking forward you will see spacious carpeted real estate on the casting platform, 5 entry points into below deck storage compartments, the MotoGuide 24V trolling package with foot pedal integrated into the deck, and one of 2 Lowrance HDS8 systems next to the foot pedal. Tackle storage is available in one compartment in front of the driver's console, rods and accessories in the rod storage systems with rod boxes and rod tubes to port and starboard, a storage compartment under the center casting platform, and a Plano storage system holding 4 #3700 boxes. "Fish on" from the saddle seat with power pedestal located on the casting platform atop the deck.

Out back you'll find more space and storage galore. Climb aboard the Moeller fishing fold down seat with removable pedestal to angle your next trophy. Under the carpeted deck see 2 large battery/oil compartments holding 3 batteries and one with the Pro-Mariner 3 bank battery charger. Find a covered divided live well with LED lights behind and between the driver's and passenger's seats. Find 3 more dry storage compartments for your gear.

Did you bring along some cold beverages Keep them on ice in one insulated cooler/storage compartment between the driver's and passenger's seats and another in the front deck step. While at the helm you are surrounded by Smartcraft instrumentation covering all onboard functions, even a clock. You have electronic trim controls on the stick right behind the owner added custom steering wheel and the 2nd Lowrance HDS8 system at eye-level to your right. While seated at the helm, put your right foot into form fitted accelerator pedal and then launch!

Power is provided compliments of the Yamaha 250 VMAX SHO 4.2 L V6. You'll be on plane faster than you can say super high output.

To get you to and from the water, she comes with the Boatmate Tandem Trailer featuring surge discs brakes, swing away tongue, stainless fenders, chrome wheels, a spare and carrier, LED lights, and paint job matching the boat. Bullet logo cut-out steps light up at night capturing the attention of your fans.

This listing has now been on the market a couple months. Please submit any and all offers today!

At POP Yachts, we will always provide you with a TRUE representation of every vessel we market. We encourage all buyers to schedule a survey for an independent analysis. Any offer to purchase is ALWAYS subject to satisfactory survey results.Contact us for a free BoatHistoryReport.com report on this vessel. We pay upfront for a report on every vessel possible, and we provide this peace of mind to our buyers at no charge and with no commitment. All you have to do is ask!

Take a look at ALL ***119 PICTURES*** of this vessel, AND A VIDEO, on our main website at POPYACHTS DOT COM. Thank you for visiting and we look forward to speaking with you!

- Stock #65687
ConditionExtremely fast out of the hole. 250 hp Yamaha VMAX SHO power with warranty until 2019. You will be proud to look at her at your ranch, you will feel great to be seen with her around town, and you will be envied by your buddies on the water. She won't fit in her current owner's garage, but she will fit nicely into your lifestyle!
Navigational Equipment - Bottom Finder
- FM Radio
- Speed/depth/gps
- Speedometer
- Tachometer
- Trolling Speed Controller
- Trim Control At Wheel
- 2 Lowrance HDS8 systems installed. One at helm; one at bow next to trolling motor control pedal.
Electrical Systems - Battery (3)
- Battery Charger (Pro-mariner 3 Bank Charger)
- Battery Location (Two Large Battery/oil Compartments)
- Circuit Breaker Panel (Deutsch Connectors And Individual Breakers On Switches)
- Ship's Power (12v DC) (1 Outlet At Bow; 1 At Helm)
- Trolling Motor Batteries
Construction - Solar Deck Vent
- Cabin Heat
- Upper Helm Station
- Gel Coat
- Wake Board Rack
- Wakeboard Tower
- Anchor
- Propeller
- Tower
- Wake Board Rack
- Anchor
- Bottom Paint
- Hard Top
- Propeller (Bronze)
- Bottom Paint
- Propeller (2)
- Bottom Paint (2012)
- Engine Cooling (Raw Water)
- Gel Coat
- Propeller (Bronze)
- Bottom Paint (Fresh)
- Cabin Heat (Radient)
- Propeller (Stainless Steel)
- Stored Inside (Always Stored In Garage When Not In Use)
Deck Gear - Beverage Holders (Polished SS)
- Bolster Seat (Black And Red Trim)
- Center Console W/storage (Insulated Cooler Between Seats)
- Cockpit Carpet
- Cooler (Insulated Cooler In Front Deck Step)
- Deck (Carpeted Fore And Aft With Pedestal Seats)
- Full Cover
- Gauges (Smartcraft Instruments)
- Jack Plate (Hydrodynamics Rapid-jack Adjustable Jack Plate)
- Live Well (Divided Livewell Under Aft Deck)
- Live Well Light (LED)
- Pedestal Seats (Saddle Seat With Power Pedestal; Moeller Fishing Fold Down Seat With Removeable Pedestal)
- Rod Storage (In Port And Starboard Rod Boxes With Rod Tubes)
- Seat Covers (Comfort Deluxe Driver/passenger Seats Featuring Attwood SAS Quad-spring Suspension System)
- Steering Wheel Trim (Custom Steering Wheel)
- Storage (Storage Compartment Under Center Casting Platform)
- Tackle Storage (Tackle Storage In Front Of Drivers Console)
- Windshield (Sportshield In Front Of Drivers Console)
- Trolling Motor (Motoguide Digital Tour 24V Trolling Motor)
Safety Equipment - Engine Kill Switch
For Sale By POP Yachts
6384 Tower Lane, Unit A
Sarasota, Florida, 34240
US