2000 Sea Ray 230 Signature Select
$17,500 USD
2000 Sea Ray 230 Signature Select | 2000 Sea Ray 230 Signature Select - Photo #1
2000 Sea Ray 230 Signature Select | 2000 Sea Ray 230 Signature Select - Photo #2
2000 Sea Ray 230 Signature Select | 2000 Sea Ray 230 Signature Select - Photo #3
2000 Sea Ray 230 Signature Select | 2000 Sea Ray 230 Signature Select - Photo #4
2000 Sea Ray 230 Signature Select | 2000 Sea Ray 230 Signature Select - Photo #5
2000 Sea Ray 230 Signature Select | 2000 Sea Ray 230 Signature Select - Photo #6
2000 Sea Ray 230 Signature Select | 2000 Sea Ray 230 Signature Select - Photo #7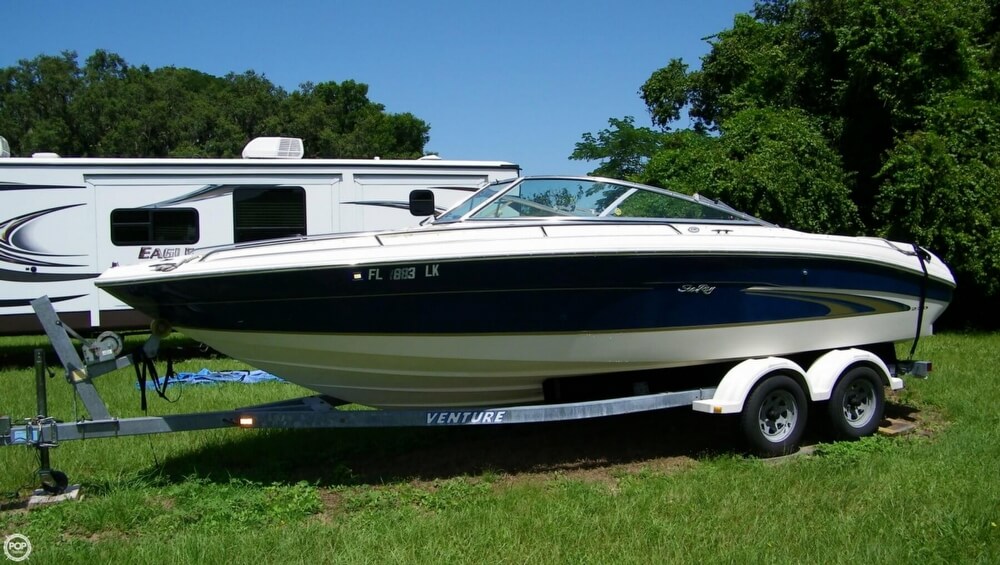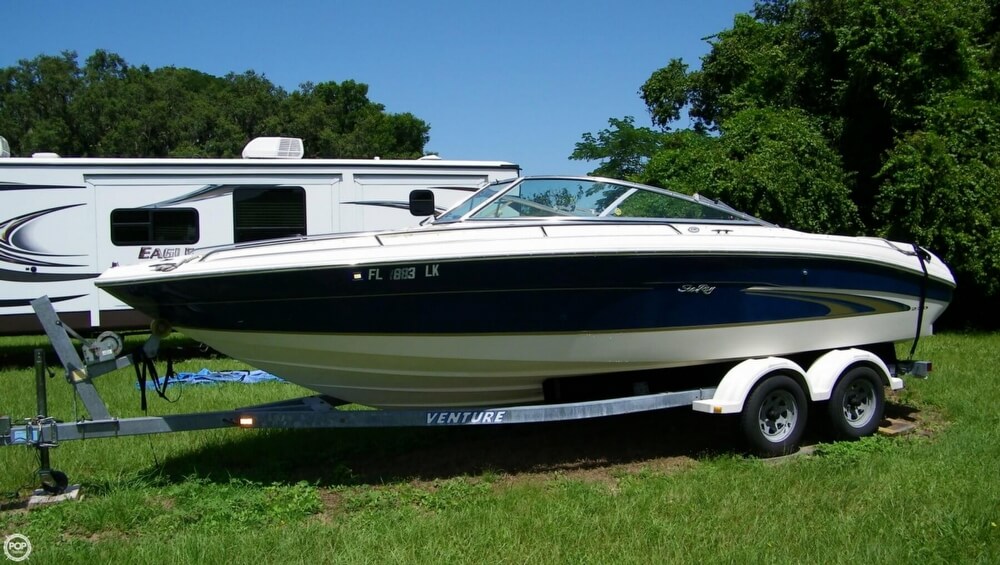 2000 Sea Ray 230 Signature Select | 2000 Sea Ray 230 Signature Select - Photo #8
2000 Sea Ray 230 Signature Select | 2000 Sea Ray 230 Signature Select - Photo #9
2000 Sea Ray 230 Signature Select | 2000 Sea Ray 230 Signature Select - Photo #10
2000 Sea Ray 230 Signature Select | 2000 Sea Ray 230 Signature Select - Photo #11
2000 Sea Ray 230 Signature Select | 2000 Sea Ray 230 Signature Select - Photo #12
2000 Sea Ray 230 Signature Select | 2000 Sea Ray 230 Signature Select - Photo #13
2000 Sea Ray 230 Signature Select | 2000 Sea Ray 230 Signature Select - Photo #14
2000 Sea Ray 230 Signature Select | 2000 Sea Ray 230 Signature Select - Photo #15
2000 Sea Ray 230 Signature Select | 2000 Sea Ray 230 Signature Select - Photo #16
2000 Sea Ray 230 Signature Select | 2000 Sea Ray 230 Signature Select - Photo #17
2000 Sea Ray 230 Signature Select | 2000 Sea Ray 230 Signature Select - Photo #18
2000 Sea Ray 230 Signature Select | 2000 Sea Ray 230 Signature Select - Photo #19
2000 Sea Ray 230 Signature Select | 2000 Sea Ray 230 Signature Select - Photo #20
2000 Sea Ray 230 Signature Select | 2000 Sea Ray 230 Signature Select - Photo #21
2000 Sea Ray 230 Signature Select | 2000 Sea Ray 230 Signature Select - Photo #22
2000 Sea Ray 230 Signature Select | 2000 Sea Ray 230 Signature Select - Photo #23
2000 Sea Ray 230 Signature Select | 2000 Sea Ray 230 Signature Select - Photo #24
2000 Sea Ray 230 Signature Select | 2000 Sea Ray 230 Signature Select - Photo #25
2000 Sea Ray 230 Signature Select | 2000 Sea Ray 230 Signature Select - Photo #26
2000 Sea Ray 230 Signature Select | 2000 Sea Ray 230 Signature Select - Photo #27
2000 Sea Ray 230 Signature Select | 2000 Sea Ray 230 Signature Select - Photo #28
2000 Sea Ray 230 Signature Select | 2000 Sea Ray 230 Signature Select - Photo #29
2000 Sea Ray 230 Signature Select | 2000 Sea Ray 230 Signature Select - Photo #30
2000 Sea Ray 230 Signature Select | 2000 Sea Ray 230 Signature Select - Photo #31
2000 Sea Ray 230 Signature Select | 2000 Sea Ray 230 Signature Select - Photo #32
2000 Sea Ray 230 Signature Select | 2000 Sea Ray 230 Signature Select - Photo #33
2000 Sea Ray 230 Signature Select | 2000 Sea Ray 230 Signature Select - Photo #34
2000 Sea Ray 230 Signature Select | 2000 Sea Ray 230 Signature Select - Photo #35
2000 Sea Ray 230 Signature Select | 2000 Sea Ray 230 Signature Select - Photo #36
2000 Sea Ray 230 Signature Select | 2000 Sea Ray 230 Signature Select - Photo #37
2000 Sea Ray 230 Signature Select | 2000 Sea Ray 230 Signature Select - Photo #38
2000 Sea Ray 230 Signature Select | 2000 Sea Ray 230 Signature Select - Photo #39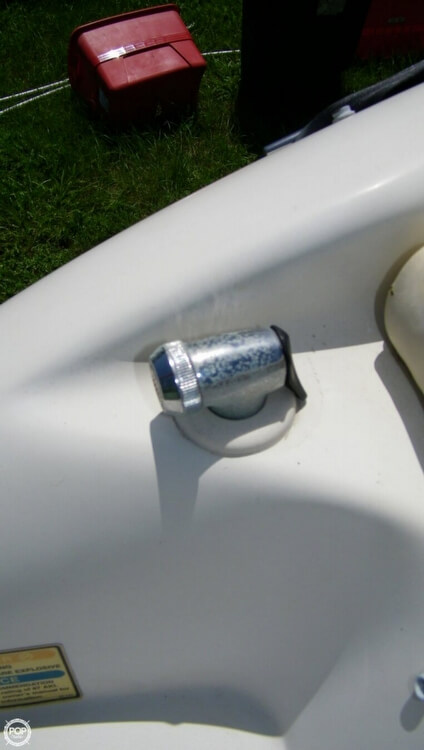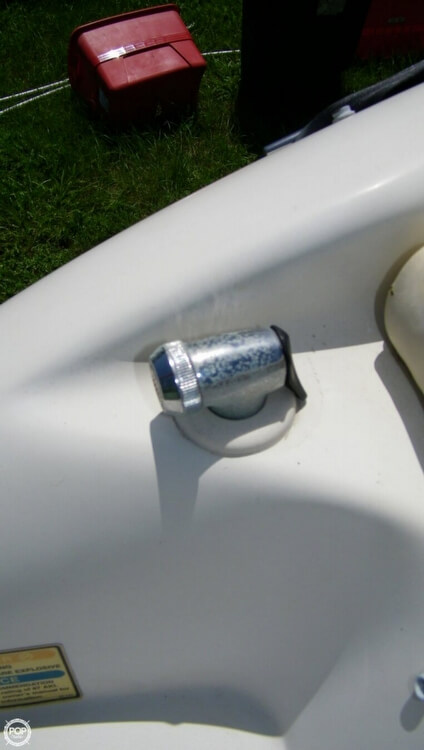 2000 Sea Ray 230 Signature Select | 2000 Sea Ray 230 Signature Select - Photo #40
- Stock #094953 -

If you are in the market for a bowrider, look no further than this 2000 Sea Ray 230 Signature Select, priced right at $17,500.

This boat is located in Myakka City, Florida and is in good condition. She is also equipped with a Mercruiser engine that has only 185 hours.

This is a brand new listing, just on the market this week. Please submit all reasonable offers.

Reason for selling is not using enough

At POP Yachts, we will always provide you with a TRUE representation of every Boats we market. We encourage all buyers to schedule a survey for an independent analysis. Any offer to purchase is ALWAYS subject to satisfactory survey results.Contact us for a free BoatHistoryReport.com report on this vessel. We pay upfront for a report on every Boats possible, and we provide this peace of mind to our buyers at no charge and with no commitment. All you have to do is ask!

Take a look at ALL ***41 PICTURES*** of this Boats on our main website at POPYACHTS DOT COM. We appreciate that you took your time to look at our advertisement and we look forward to speaking with you!
ConditionBoat is in good condition for her age. Seller has put $5k into the boat (motor and service records available) Few paint scratches and minor surface marks. Please see the 100 detailed HD photos and video of this boat. Only non working piece is the trim tab indicator.
Navigational Equipment - CD Player
- Fuel Gauge
- Speedometer
- Windshield Wipers
Mechanical - Fuel Tank
- Hydraulic Power Trim
- Power Trim
- Trim Tabs
Electrical Systems - Accessory Switches
- Battery
- Battery Switch
- Fuel Gauge
- Gauges
- Horn
- Hour Meter
- Speedometer
- Stereo
Accommodations - Bimini Top
- Carpet-snap In
- Porta-potty
- Sink
- Table
Construction - Anchor
Deck Gear - Beverage Holders
- Bimini-top Cover
- Boarding Ladder
- Cockpit Sink
- Full Cover
- Glove Box
- Ski Storage
- Washdown
- Windshield
Safety Equipment - Fire Extinguisher
For Sale By POP Yachts
6384 Tower Lane, Unit A
Sarasota, Florida, 34240
US