2004 Chaparral 220 Ssi
$22,500 USD
2004 Chaparral 220 Ssi | 2004 Chaparral 220 Ssi - Photo #1
2004 Chaparral 220 Ssi | 2004 Chaparral 220 Ssi - Photo #2
2004 Chaparral 220 Ssi | 2004 Chaparral 220 Ssi - Photo #3
2004 Chaparral 220 Ssi | 2004 Chaparral 220 Ssi - Photo #4
2004 Chaparral 220 Ssi | 2004 Chaparral 220 Ssi - Photo #5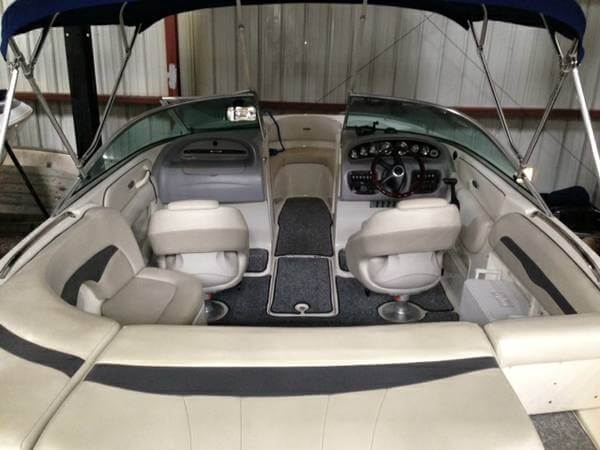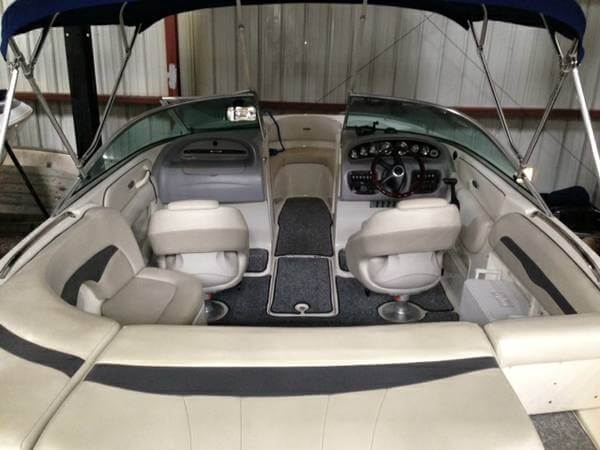 2004 Chaparral 220 Ssi | 2004 Chaparral 220 Ssi - Photo #6
2004 Chaparral 220 Ssi | 2004 Chaparral 220 Ssi - Photo #7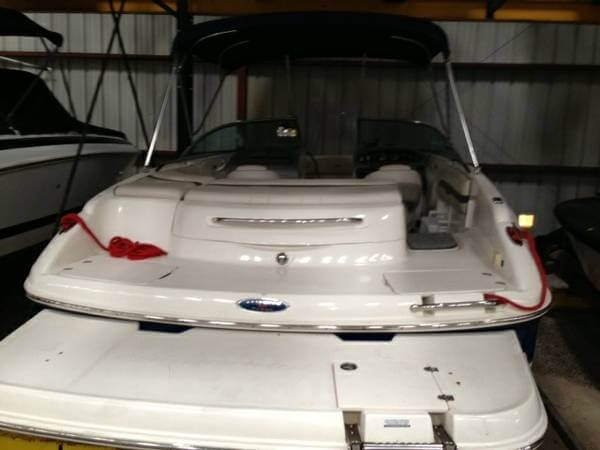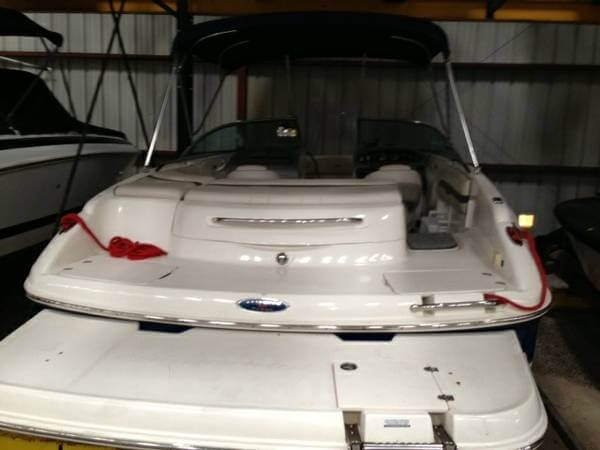 2004 Chaparral 220 Ssi | 2004 Chaparral 220 Ssi - Photo #8
2004 Chaparral 220 Ssi | 2004 Chaparral 220 Ssi - Photo #9
2004 Chaparral 220 Ssi | 2004 Chaparral 220 Ssi - Photo #10
2004 Chaparral 220 Ssi | 2004 Chaparral 220 Ssi - Photo #11
2004 Chaparral 220 Ssi | 2004 Chaparral 220 Ssi - Photo #12
2004 Chaparral 220 Ssi | 2004 Chaparral 220 Ssi - Photo #13
2004 Chaparral 220 Ssi | 2004 Chaparral 220 Ssi - Photo #14
2004 Chaparral 220 Ssi | 2004 Chaparral 220 Ssi - Photo #15
2004 Chaparral 220 Ssi | 2004 Chaparral 220 Ssi - Photo #16
2004 Chaparral 220 Ssi | 2004 Chaparral 220 Ssi - Photo #17
2004 Chaparral 220 Ssi | 2004 Chaparral 220 Ssi - Photo #18
2004 Chaparral 220 Ssi | 2004 Chaparral 220 Ssi - Photo #19
2004 Chaparral 220 Ssi | 2004 Chaparral 220 Ssi - Photo #20
2004 Chaparral 220 Ssi | 2004 Chaparral 220 Ssi - Photo #21
2004 Chaparral 220 Ssi | 2004 Chaparral 220 Ssi - Photo #22
2004 Chaparral 220 Ssi | 2004 Chaparral 220 Ssi - Photo #23
2004 Chaparral 220 Ssi | 2004 Chaparral 220 Ssi - Photo #24
2004 Chaparral 220 Ssi | 2004 Chaparral 220 Ssi - Photo #25
2004 Chaparral 220 Ssi | 2004 Chaparral 220 Ssi - Photo #26
2004 Chaparral 220 Ssi | 2004 Chaparral 220 Ssi - Photo #27
2004 Chaparral 220 Ssi | 2004 Chaparral 220 Ssi - Photo #28
2004 Chaparral 220 Ssi | 2004 Chaparral 220 Ssi - Photo #29
2004 Chaparral 220 Ssi | 2004 Chaparral 220 Ssi - Photo #30
2004 Chaparral 220 Ssi | 2004 Chaparral 220 Ssi - Photo #31
2004 Chaparral 220 Ssi | 2004 Chaparral 220 Ssi - Photo #32
2004 Chaparral 220 Ssi | 2004 Chaparral 220 Ssi - Photo #33
2004 Chaparral 220 Ssi | 2004 Chaparral 220 Ssi - Photo #34
2004 Chaparral 220 Ssi | 2004 Chaparral 220 Ssi - Photo #35
2004 Chaparral 220 Ssi | 2004 Chaparral 220 Ssi - Photo #36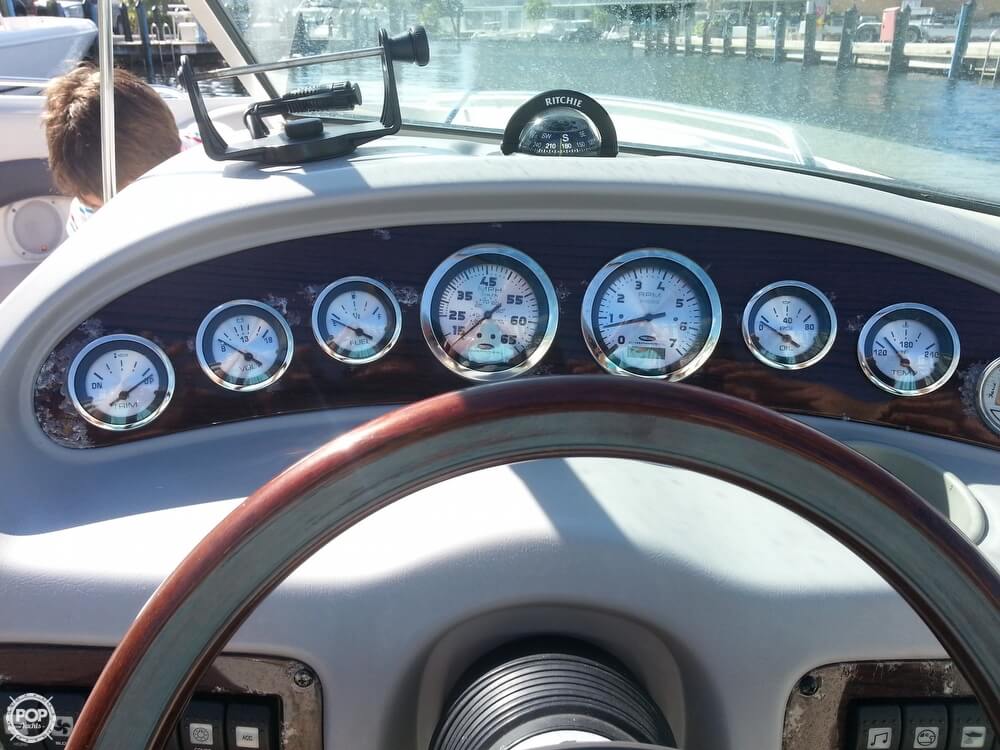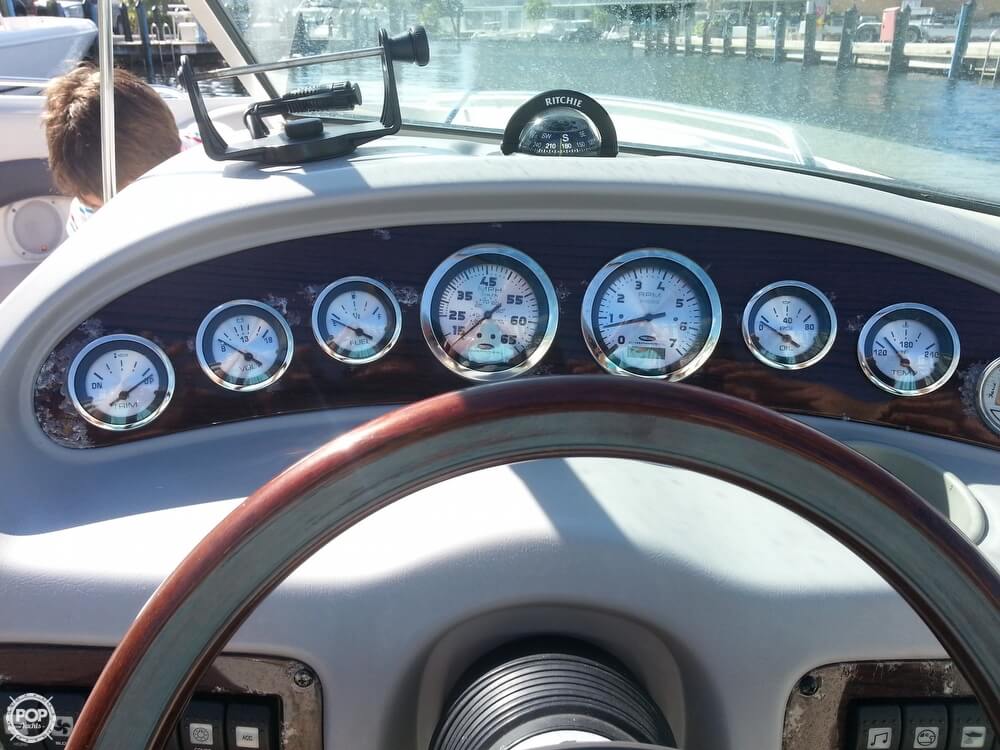 2004 Chaparral 220 Ssi | 2004 Chaparral 220 Ssi - Photo #37
2004 Chaparral 220 Ssi | 2004 Chaparral 220 Ssi - Photo #38
2004 Chaparral 220 Ssi | 2004 Chaparral 220 Ssi - Photo #39
2004 Chaparral 220 Ssi | 2004 Chaparral 220 Ssi - Photo #40
If you are looking for a more luxurious bowrider/runabout, this is the one to see. This will be fun boat for a weekend on the bay or lake. She has been stored in covered dry dock when not on the water. This explains the excellent interior condition. The interior is top notch, comfortable with an appealing cream color. When you are sitting in the captain's chair you will sit in comfort keep the hot rays of sunshine off of your head with a mint condition Bimini top. The Helm has all your gauges, wood trim steering wheel, Garmin GPS/plotter, and nice glove box to conveniently keep all your valuables.
The 5 liter fuel injected 4 stroke engine with get 4-5 of your friends and family around the bay quickly. The local tech at the marina has done all of the scheduled maintenance.
She has enough power with to take your passengers wake boarding, skiing, and tubing. If would like to relax you can also swim off of the rear platform and climb aboard on the rear ladder. The sound system is crisp and clear. The JBL radio with CD player will pump out the music through the stereo speakers. The stereo has an ipod/ubs port for you hand held device to play your own music.
There is plenty of storage on board for day bags, food and drinks for a fun day on the bay. The trailer is included. That way you can take to boat from your house to the marina, dock or boat slip.

Please submit any and ALL offers - your offer may be accepted! Submit your offer today!

At POP Yachts, we will always provide you with a TRUE representation of every vessel we market. We encourage all buyers to schedule a survey for an independent analysis. Any offer to purchase is ALWAYS subject to satisfactory survey results.Contact us for a free BoatHistoryReport.com report on this vessel. We pay upfront for a report on every vessel possible, and we provide this peace of mind to our buyers at no charge and with no commitment. All you have to do is ask!

Take a look at ALL ***81 PICTURES*** of this vessel, AND A VIDEO, on our main website at POPYACHTS DOT COM. Thank you for visiting and we look forward to speaking with you!

- Stock #62154
ConditionOver all this is a nice boat. There a few scratches on the hull. This boat has been used and stored in covered marina dry dock when not being used. The top and interior are in great shape for a boat with her hours. Owner has a new baby and has no time to get out and party on the bay.
Navigational Equipment - CD Player
- FM Radio
- GPS (Garmin)
Mechanical - Engine Displacement (5.0)
- GPS
- Hand Rails
- Passenger Capacity (12)
Electrical Systems - Battery (2)
- Fuel Gauge
- Hour Meter
- Iphone AUX Plug-in
- Speakers
- Speedometer
- Stereo (AM/FM/CD)
Construction - Propeller
- Stored Inside (Covered Dry Dock)
Deck Gear - Anchor Locker
- Beach Ladder (bow Ladder)
- Bimini (Good Shape)
- Cockpit Carpet (Newer)
- Cushions (Great Condition)
- Glove Box
- In-deck Ski Locker
- Non-skid Deck
- Ski Tow Bar
- Snap-in Carpet Liner
- Steering Wheel Trim (Wood)
- Storage
- Swim Ladder
- Swim Platform
- Transom Seating
- Wrap Around Eisenglass
- Cushions and top are in great shape. The boat has always been in covered dry dock between uses.
Safety Equipment - Compass
For Sale By POP Yachts
6384 Tower Lane, Unit A
Sarasota, Florida, 34240
US