1973 Seacraft Superfisherman 23
$79,900 USD
1973 Seacraft Superfisherman 23 | 1973 SeaCraft Superfisherman 23 - Photo #1
1973 Seacraft Superfisherman 23 | 1973 SeaCraft Superfisherman 23 - Photo #2
1973 Seacraft Superfisherman 23 | 1973 SeaCraft Superfisherman 23 - Photo #3
1973 Seacraft Superfisherman 23 | 1973 SeaCraft Superfisherman 23 - Photo #4
1973 Seacraft Superfisherman 23 | 1973 SeaCraft Superfisherman 23 - Photo #5
1973 Seacraft Superfisherman 23 | 1973 SeaCraft Superfisherman 23 - Photo #6
1973 Seacraft Superfisherman 23 | 1973 SeaCraft Superfisherman 23 - Photo #7
1973 Seacraft Superfisherman 23 | 1973 SeaCraft Superfisherman 23 - Photo #8
1973 Seacraft Superfisherman 23 | 1973 SeaCraft Superfisherman 23 - Photo #9
1973 Seacraft Superfisherman 23 | 1973 SeaCraft Superfisherman 23 - Photo #10
1973 Seacraft Superfisherman 23 | 1973 SeaCraft Superfisherman 23 - Photo #11
1973 Seacraft Superfisherman 23 | 1973 SeaCraft Superfisherman 23 - Photo #12
1973 Seacraft Superfisherman 23 | 1973 SeaCraft Superfisherman 23 - Photo #13
1973 Seacraft Superfisherman 23 | 1973 SeaCraft Superfisherman 23 - Photo #14
1973 Seacraft Superfisherman 23 | 1973 SeaCraft Superfisherman 23 - Photo #15
1973 Seacraft Superfisherman 23 | 1973 SeaCraft Superfisherman 23 - Photo #16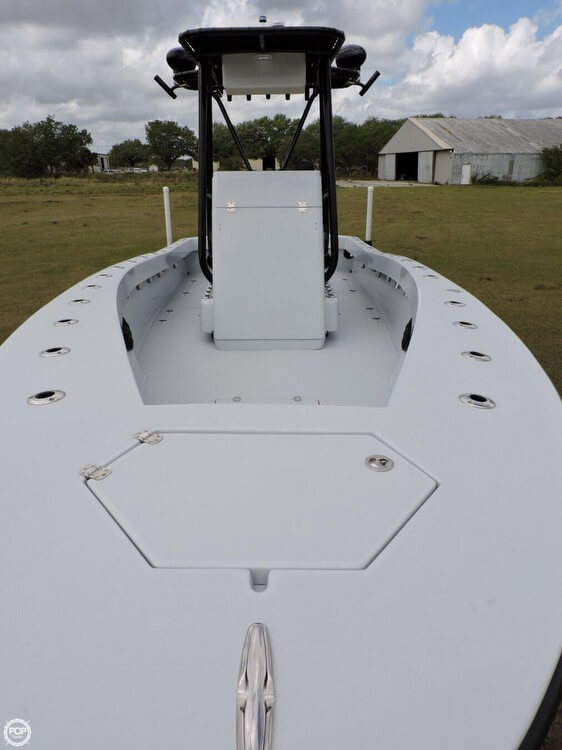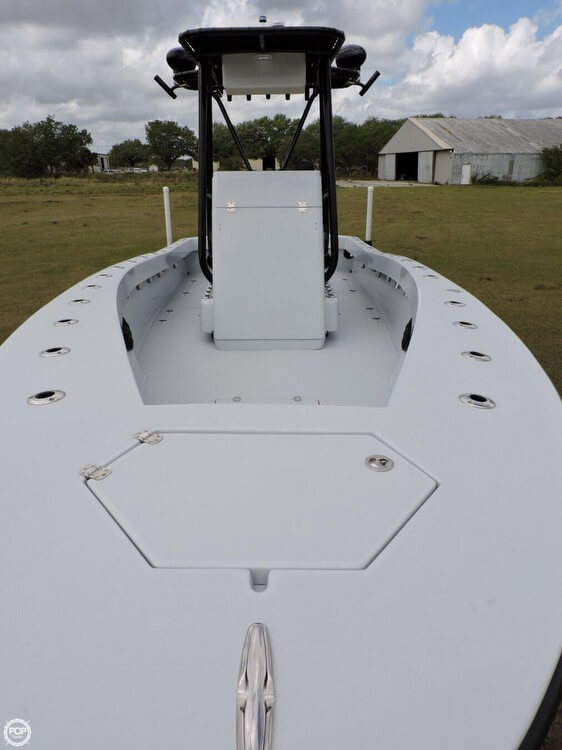 1973 Seacraft Superfisherman 23 | 1973 SeaCraft Superfisherman 23 - Photo #17
1973 Seacraft Superfisherman 23 | 1973 SeaCraft Superfisherman 23 - Photo #18
1973 Seacraft Superfisherman 23 | 1973 SeaCraft Superfisherman 23 - Photo #19
1973 Seacraft Superfisherman 23 | 1973 SeaCraft Superfisherman 23 - Photo #20
1973 Seacraft Superfisherman 23 | 1973 SeaCraft Superfisherman 23 - Photo #21
1973 Seacraft Superfisherman 23 | 1973 SeaCraft Superfisherman 23 - Photo #22
1973 Seacraft Superfisherman 23 | 1973 SeaCraft Superfisherman 23 - Photo #23
1973 Seacraft Superfisherman 23 | 1973 SeaCraft Superfisherman 23 - Photo #24
1973 Seacraft Superfisherman 23 | 1973 SeaCraft Superfisherman 23 - Photo #25
1973 Seacraft Superfisherman 23 | 1973 SeaCraft Superfisherman 23 - Photo #26
1973 Seacraft Superfisherman 23 | 1973 SeaCraft Superfisherman 23 - Photo #27
1973 Seacraft Superfisherman 23 | 1973 SeaCraft Superfisherman 23 - Photo #28
1973 Seacraft Superfisherman 23 | 1973 SeaCraft Superfisherman 23 - Photo #29
1973 Seacraft Superfisherman 23 | 1973 SeaCraft Superfisherman 23 - Photo #30
1973 Seacraft Superfisherman 23 | 1973 SeaCraft Superfisherman 23 - Photo #31
1973 Seacraft Superfisherman 23 | 1973 SeaCraft Superfisherman 23 - Photo #32
1973 Seacraft Superfisherman 23 | 1973 SeaCraft Superfisherman 23 - Photo #33
1973 Seacraft Superfisherman 23 | 1973 SeaCraft Superfisherman 23 - Photo #34
1973 Seacraft Superfisherman 23 | 1973 SeaCraft Superfisherman 23 - Photo #35
1973 Seacraft Superfisherman 23 | 1973 SeaCraft Superfisherman 23 - Photo #36
1973 Seacraft Superfisherman 23 | 1973 SeaCraft Superfisherman 23 - Photo #37
1973 Seacraft Superfisherman 23 | 1973 SeaCraft Superfisherman 23 - Photo #38
1973 Seacraft Superfisherman 23 | 1973 SeaCraft Superfisherman 23 - Photo #39
1973 Seacraft Superfisherman 23 | 1973 SeaCraft Superfisherman 23 - Photo #40
$79,900 USD
Available
Used
1973
Superfisherman 23
Vero Beach, Florida, US
Power
074115
23ft / 7.01 m
8ft / 2.44 m

Suzuki
Df300apxx
Outboard 4 Stroke
Unleaded
Fiberglass
4800
7
2016-07-01
2016-07-01
1820475
- Stock #074115 -

Please submit any and ALL offers - your offer may be accepted! Submit your offer today!

At POP Yachts, we will always provide you with a TRUE representation of every Boats we market. We encourage all buyers to schedule a survey for an independent analysis. Any offer to purchase is ALWAYS subject to satisfactory survey results.

Take a look at ALL ***455 PICTURES*** of this Boats, AND A VIDEO, on our main website at POPYACHTS DOT COM. We appreciate that you took your time to look at our advertisement and we look forward to speaking with you!
ConditionTotally restored; This a a brand new boat.

It was overbuilt & solid as a rock. Not a stress crack, no banging, flexing, shuddering, or rattling while running. The vessel has already experience some angry sea. Console bolted and fiberglassed down. The console was also from the Conch 27 and was sized down to fit.

All new electronics and All new electrical 2015.

The hull has approx. 90 hours on the water since rebuild. The boat was struck by lighting, The motor was just replaced and all the electrical components had to be replaced, including the wiring.

Vessel is kept indoors in a private facility.

Torsion axles on trailer. Two spare tires, new. LED lights on the trailer. Guide posts with pads, All aluminum brackets & bunk posts, Stainless Steel hardware & Fenders. Four wooden, carpeted bunks. The two in from catch the V. The bunks are welded to the trailer frame, not bolted. The trailer is 6.5'' I beam. Trailer is in Excellent Condition.

Bottom of the hull of this boat is not bottom painted. It is Black sprayed gelcoat. The Interior Floor is Whisper Gray, Awl Grip which was also sprayed.

This is essentially a new boat brought up to today's standard of technology, handling, safety, fishability, styling, functionality, durability & reliability. Using a classic hull with the reputation for dependability.

You won't find too much not working on the boat.

No outriggers, however brackets are in place & holes are pre-cut in the t-top canvas.
Navigational Equipment - Chartplotter (Furuno Interfaced To NMEA 2000)
- Compass (Ritchie)
- Depth Instrument
- Anchor Light
- Fish Finder
- FM Radio
- Fuel Gauge (3, One Analog, Not Hooked Up. On Suzuki Gauges & Interfaced.)
- Fuel Management System (On Suzuki Gauges & Interfaced.)
- GPS (Furuno TZ 14'' Touchscreen. Interfaceable With Just About Everything.)
- GPS Antennae (Mounted On The T-top)
- Knotmeter (On GPS)
- Navigation Lights
- Radio Antenna
- Sound System
- Tachometer (On Suzuki Gauges & Interfaced With Furuno.)
- VHF
- Sea Surface Temperture (On GPS)
Mechanical - Engine Bracket (New, Armstrong)
- Engine Flush
- Engine Warranty (Until Sept. 2020)
- Fuel Injected
- Starting Type (Electric, Push Button To Start/stop.)
- Steering (Hydraulic - Sea Star)
- Trim Tabs (Lenco. Largest They Make. High Performance Series.)
- Engine Alarms (Standard Suzuki)
- Engine Cylinders (V6)
- Bottom Paint (No, It Is Black Gelcoat.)
- Bulk Heads (All New, All Made To Drain To The Bilge.)
- Control Type (New Suzuki All Fly By Wire Electronics, Engine Data Interfaced With Furuno TZ Touch 14)
- Engine Cylinder Size (4.0 L)
- Engine Max RPM (5200)
- Fuel Filters (New Motor)
- Fuel Flow Meter (On Icommand)
- Fuel Tank (1, Aluminum)
- Fuel Tank Location (Center Line Under Console.)
- Fuel/water Separator (90 Hours Hold.)
- Holding Tanks (1 For Water. Built In Fiberglass.)
- Hydraulic Power Trim
- Impellers (New Motor)
- Lower Unit (New)
- Stringers (Divinicell)
- Tab Indicator
- Throttle/shift (Fly By Wire. No Cables.)
- Trim Indicator (On Suzuki Gauges & Interfaced.)
- Water Pump (2, In Bilge. Saltwater Draws From Sea Chest.)
- Water Tanks (1 Built In Fiberglass.)
Electrical Systems - Accessory Switches (New Blue- Seas)
- 12 V DC Outlets (1, In Electronics Box.)
- Amplifier (2 New, Wet Sound SD-2, SD-6)
- Battery (3, Brand New Agm Group 31 Series. 1 For Motor, 2 For House.)
- Battery Charger (New AGM, Three Bank, On Board. Pro Mariner.)
- Battery Location (In Console)
- Battery Switch (1 For Motor One For Hourse.)
- Bluetooth Connectivity
- CD Player (Fusion MS - IP 700i)
- Engine Kill Switch
- Fuel Gauge (On Suzuki Gauges, Also Integrated To Furuno. Analog Is Filling A Whole, Not Hooked Up.)
- Fuse Panel (2, Blue Seas)
- Gauges (2, New, Suzuki Gauges, New.)
- Hour Meter (On Suzuki Gauges & Interfaced With Furuno.)
- LED Lighting (Spreaders Are LED & Trailer Lights.)
- MP3 Jack
- Night Lighting
- Oil Pressure Gauge (On Suzuki Gauges & Interfaced.)
- Sirius Radio (Compatible.)
- Speakers (8 8'' Component 2 Subs, 2 On T-top.)
- Speedometer (On GPS)
- Spreader Lights (Five LED, Two Aft Facing, 1 Fwd Facing. 1 Port & 1 Starboard Facing.)
- Stereo (Fusion MS - IP 700i With NMEA 2000)
- Subwoofer (2)
- Tachometer (On Suzuki Gauges, Also, Interfaced With Furono.)
- Transducer (Thru Hull. 1 Kw)
- USB Port (On Stereo)
- Volt Meter (On Suzuki Gauges & Interfaced.)
- Water Temperature Gauge (On Suzuki Gauges & Interfaced.)
- Equalizer (Wet Sound, WS- 420 BT Four Band Parametric With Blue Tooth. On Helm Dash)
Deck Gear - Courtesy Lights
- Anchor
- Anchor Locker
- Casting Deck W/storage
- Cockpit Lighting
- Coffin Box (In Fwd Deck.)
- Electronics Box (New Pump 2012)
- Fish Boxes (5, 1 Fwd, 2 Aft, 2 Midship.)
- Freshwater Washdown
- Leaning Post
- Live Well (Large, Fwd In Deck. Overflows Through Fwd Starboard Hull.)
- Non-skid Deck (New, Whisper Gray, Awl Grip.)
- Outriggers (No)
- Pull-up Cleats (3, One Fwd On Bow, 2 Aft Port/starboard.)
- Raw Water Washdown (Port Transom.)
- Rocket Launchers (11, Four In Leaning Post, Seven On T-top, Two Are Side Mounted Port/starboard. 1 Shotgun.)
- Rub Rails (New Rubber.)
- Self Bailing Cockpit
- Steering Wheel (New, Stainless.)
- Steering Wheel Trim
- Suicide Knob
- Swim Platform
- T-top (New, Powder Coated Black With Black Canvas.)
- Vertical Rod Holders (Ten, Five On Each Side Of The Center Console.)
Safety Equipment - Bilge Pump (2, 2000 Per Gallon Per Hr With Automatic Float. One Float For Both Pumps.)
- MOB System (On GPS)
For Sale By POP Yachts
6384 Tower Lane, Unit A
Sarasota, Florida, 34240
US