2001 Boston Whaler 18 Dauntless
$22,000 USD
2001 Boston Whaler 18 Dauntless | 2001 Boston Whaler 18 Dauntless - Photo #1
2001 Boston Whaler 18 Dauntless | 2001 Boston Whaler 18 Dauntless - Photo #2
2001 Boston Whaler 18 Dauntless | 2001 Boston Whaler 18 Dauntless - Photo #3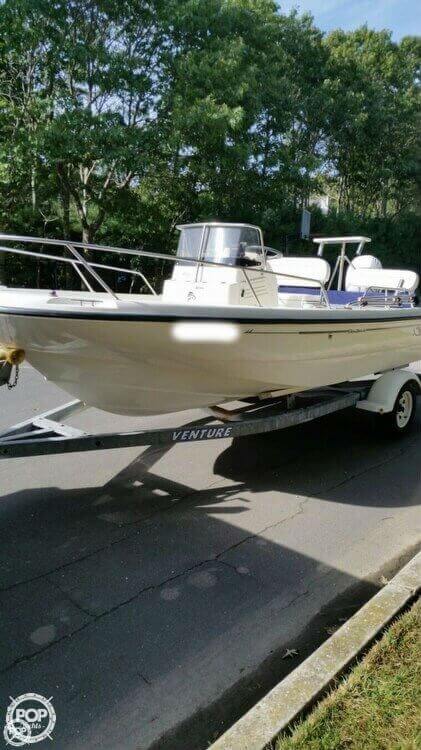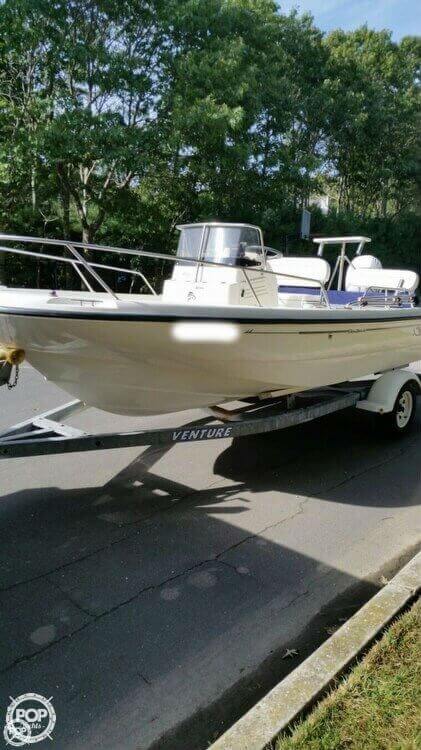 2001 Boston Whaler 18 Dauntless | 2001 Boston Whaler 18 Dauntless - Photo #4
2001 Boston Whaler 18 Dauntless | 2001 Boston Whaler 18 Dauntless - Photo #5
2001 Boston Whaler 18 Dauntless | 2001 Boston Whaler 18 Dauntless - Photo #6
2001 Boston Whaler 18 Dauntless | 2001 Boston Whaler 18 Dauntless - Photo #7
2001 Boston Whaler 18 Dauntless | 2001 Boston Whaler 18 Dauntless - Photo #8
2001 Boston Whaler 18 Dauntless | 2001 Boston Whaler 18 Dauntless - Photo #9
2001 Boston Whaler 18 Dauntless | 2001 Boston Whaler 18 Dauntless - Photo #10
2001 Boston Whaler 18 Dauntless | 2001 Boston Whaler 18 Dauntless - Photo #11
2001 Boston Whaler 18 Dauntless | 2001 Boston Whaler 18 Dauntless - Photo #12
2001 Boston Whaler 18 Dauntless | 2001 Boston Whaler 18 Dauntless - Photo #13
2001 Boston Whaler 18 Dauntless | 2001 Boston Whaler 18 Dauntless - Photo #14
2001 Boston Whaler 18 Dauntless | 2001 Boston Whaler 18 Dauntless - Photo #15
2001 Boston Whaler 18 Dauntless | 2001 Boston Whaler 18 Dauntless - Photo #16
2001 Boston Whaler 18 Dauntless | 2001 Boston Whaler 18 Dauntless - Photo #17
2001 Boston Whaler 18 Dauntless | 2001 Boston Whaler 18 Dauntless - Photo #18
2001 Boston Whaler 18 Dauntless | 2001 Boston Whaler 18 Dauntless - Photo #19
2001 Boston Whaler 18 Dauntless | 2001 Boston Whaler 18 Dauntless - Photo #20
2001 Boston Whaler 18 Dauntless | 2001 Boston Whaler 18 Dauntless - Photo #21
2001 Boston Whaler 18 Dauntless | 2001 Boston Whaler 18 Dauntless - Photo #22
2001 Boston Whaler 18 Dauntless | 2001 Boston Whaler 18 Dauntless - Photo #23
2001 Boston Whaler 18 Dauntless | 2001 Boston Whaler 18 Dauntless - Photo #24
2001 Boston Whaler 18 Dauntless | 2001 Boston Whaler 18 Dauntless - Photo #25
2001 Boston Whaler 18 Dauntless | 2001 Boston Whaler 18 Dauntless - Photo #26
2001 Boston Whaler 18 Dauntless | 2001 Boston Whaler 18 Dauntless - Photo #27
2001 Boston Whaler 18 Dauntless | 2001 Boston Whaler 18 Dauntless - Photo #28
2001 Boston Whaler 18 Dauntless | 2001 Boston Whaler 18 Dauntless - Photo #29
2001 Boston Whaler 18 Dauntless | 2001 Boston Whaler 18 Dauntless - Photo #30
2001 Boston Whaler 18 Dauntless | 2001 Boston Whaler 18 Dauntless - Photo #31
2001 Boston Whaler 18 Dauntless | 2001 Boston Whaler 18 Dauntless - Photo #32
2001 Boston Whaler 18 Dauntless | 2001 Boston Whaler 18 Dauntless - Photo #33
2001 Boston Whaler 18 Dauntless | 2001 Boston Whaler 18 Dauntless - Photo #34
2001 Boston Whaler 18 Dauntless | 2001 Boston Whaler 18 Dauntless - Photo #35
$22,000 USD
Available
Used
2001
18 Dauntless
Shirley, New York, US
Power
102957
18ft / 5.49 m
8ft / 2.44 m

Johnson
115 Oceanpro
Outboard 2 Stroke
Unleaded
Fiberglass
1800
8
2016-06-30
2016-06-30
2247845
- Stock #102957 -

This listing has now been on the market a couple months. Please submit any and all offers today!

At POP Yachts, we will always provide you with a TRUE representation of every Boats we market. We encourage all buyers to schedule a survey for an independent analysis. Any offer to purchase is ALWAYS subject to satisfactory survey results.

Take a look at ALL ***35 PICTURES*** of this Boats on our main website at POPYACHTS DOT COM. We appreciate that you took your time to look at our advertisement and we look forward to speaking with you!
ConditionMint Condition, like new 2001 Boston Whaler Dauntless edition Never docked in the water ORIGINAL bottom in excellent condition (never been painted over) Includes Galvanized Trailer 115 Johnson Ocean Pro with low hours on motor Live Fishing Well Lots of Storage Bimini Top (Navy Blue) Owner took excellent care of boat by washing after every outing as well as winterizing the boat every season.
Navigational Equipment - Navigation Lights
- VHF
- Compass
Mechanical - Bilge Pump
- Control Type (Center Console)
- Cooling System (RWC)
- Engine Cylinders (V-4)
- Fuel Injected
- Oil Injected
- Passenger Capacity (8)
- Power Tilt & Trim
- Propulsion (O/B)
Electrical Systems - Battery
- Docking Lights
- Fuel Gauge
- Tachometer
Accommodations - Bimini Top
Construction - Gel Coat
- Propeller (Aluminum)
Deck Gear - Anchor
- Bench Seat
- Beverage Holders
- Bimini
- Bimini Top
- Bimini-top Cover
- Fenders
- Gauges
- Rod Storage
- Storage
- Bow Rail
- Cockpit Seating
- Cushions
- Cutting Board
Safety Equipment - Fenders
- Fire Extinguisher
- Grab Rails
- Life Jackets
For Sale By POP Yachts
6384 Tower Lane, Unit A
Sarasota, Florida, 34240
US