2017 Everglades 273CC
$ Contact Seller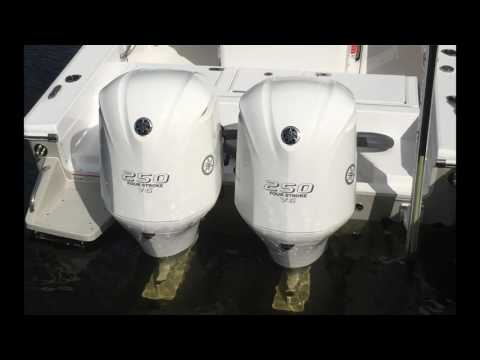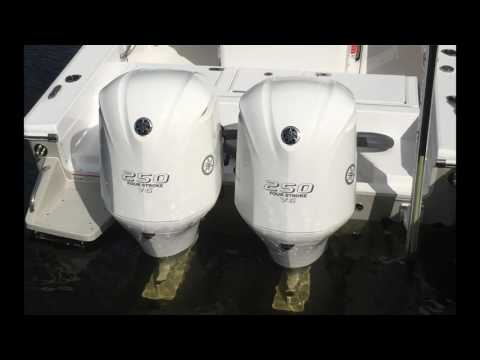 2017 Everglades 273CC
2017 Everglades 273CC | 1 of 74
2017 Everglades 273CC | 2 of 74
2017 Everglades 273CC | 3 of 74
2017 Everglades 273CC | 4 of 74
2017 Everglades 273CC | 5 of 74
2017 Everglades 273CC | 6 of 74
2017 Everglades 273CC | 7 of 74
2017 Everglades 273CC | 8 of 74
2017 Everglades 273CC | 9 of 74
2017 Everglades 273CC | 10 of 74
2017 Everglades 273CC | 11 of 74
2017 Everglades 273CC | 12 of 74
2017 Everglades 273CC | 13 of 74
2017 Everglades 273CC | 14 of 74
2017 Everglades 273CC | 15 of 74
2017 Everglades 273CC | 16 of 74
2017 Everglades 273CC | 17 of 74
2017 Everglades 273CC | 18 of 74
2017 Everglades 273CC | 19 of 74
2017 Everglades 273CC | 20 of 74
2017 Everglades 273CC | 21 of 74
2017 Everglades 273CC | 22 of 74
2017 Everglades 273CC | 23 of 74
2017 Everglades 273CC | 24 of 74
2017 Everglades 273CC | 25 of 74
2017 Everglades 273CC | 26 of 74
2017 Everglades 273CC | 27 of 74
2017 Everglades 273CC | 28 of 74
2017 Everglades 273CC | 29 of 74
2017 Everglades 273CC | 30 of 74
2017 Everglades 273CC | 31 of 74
2017 Everglades 273CC | 32 of 74
2017 Everglades 273CC | 33 of 74
2017 Everglades 273CC | 34 of 74
2017 Everglades 273CC | 35 of 74
2017 Everglades 273CC | 36 of 74
2017 Everglades 273CC | 37 of 74
2017 Everglades 273CC | 38 of 74
2017 Everglades 273CC | 39 of 74
2017 Everglades 273CC | 40 of 74
2017 Everglades 273CC | 41 of 74
2017 Everglades 273CC | 42 of 74
2017 Everglades 273CC | 43 of 74
2017 Everglades 273CC | 44 of 74
2017 Everglades 273CC | 45 of 74
2017 Everglades 273CC | 46 of 74
2017 Everglades 273CC | 47 of 74
2017 Everglades 273CC | 48 of 74
2017 Everglades 273CC | 49 of 74
2017 Everglades 273CC | 50 of 74
2017 Everglades 273CC | 51 of 74
2017 Everglades 273CC | 52 of 74
2017 Everglades 273CC | 53 of 74
2017 Everglades 273CC | 54 of 74
2017 Everglades 273CC | 55 of 74
2017 Everglades 273CC | 56 of 74
2017 Everglades 273CC | 57 of 74
2017 Everglades 273CC | 58 of 74
2017 Everglades 273CC | 59 of 74
2017 Everglades 273CC | 60 of 74
2017 Everglades 273CC | 61 of 74
2017 Everglades 273CC | 62 of 74
2017 Everglades 273CC | 63 of 74
2017 Everglades 273CC | 64 of 74
2017 Everglades 273CC | 65 of 74
2017 Everglades 273CC | 66 of 74
2017 Everglades 273CC | 67 of 74
2017 Everglades 273CC | 68 of 74
2017 Everglades 273CC | 69 of 74
2017 Everglades 273CC | 70 of 74
2017 Everglades 273CC | 71 of 74
2017 Everglades 273CC | 72 of 74
2017 Everglades 273CC | 73 of 74
2017 Everglades 273CC | 74 of 74
$ Contact Seller
Active
New
2017
273CC
Tavernier, Florida, US
Power
27ft / 8.23 m
Yamaha
Four Stroke 250
Outboard 4 Stroke
Unleaded
Fiberglass
2016-06-01
2016-10-24
2270945
It's finally here...the NEW Everglades 273cc. Finally a larger, more fully featured, offshore capable boat, yet still able to fish the backcountry. Full of innovation, powered by twin or single Yamaha power, this new model will be feature rich, offer tons of room for fishing, plenty of comfortable seating, two live wells, two coolers, a standard windlass and much, much more.
Yacht Works has several of these new 273cc's on order. Let us create one for you. Give us a call today and we can spec. your new boat in time for late summer fishing and cruising.
Disclaimer
The Company offers the details of this vessel in good faith but cannot guarantee or warrant the accuracy of this information nor warrant the condition of the vessel. A buyer should instruct his agents, or his surveyors, to investigate such details as the buyer desires validated. This vessel is offered subject to prior sale, price change, or withdrawal without notice.
For Sale By YACHT WORKS, INC. - Pompano Beach
2300 NE 16th Street
Pompano Beach, Florida, 33062
US