2011 Grand Banks 46 Eastbay
$835,000 USD
2011 Grand Banks 46 Eastbay | 1 of 159
2011 Grand Banks 46 Eastbay | 2 of 159
2011 Grand Banks 46 Eastbay | 3 of 159
2011 Grand Banks 46 Eastbay | 4 of 159
2011 Grand Banks 46 Eastbay | 5 of 159
2011 Grand Banks 46 Eastbay | 6 of 159
2011 Grand Banks 46 Eastbay | 7 of 159
2011 Grand Banks 46 Eastbay | 8 of 159
2011 Grand Banks 46 Eastbay | 9 of 159
2011 Grand Banks 46 Eastbay | 10 of 159
2011 Grand Banks 46 Eastbay | 11 of 159
2011 Grand Banks 46 Eastbay | 12 of 159
2011 Grand Banks 46 Eastbay | 13 of 159
2011 Grand Banks 46 Eastbay | 14 of 159
2011 Grand Banks 46 Eastbay | 15 of 159
2011 Grand Banks 46 Eastbay | 16 of 159
2011 Grand Banks 46 Eastbay | 17 of 159
2011 Grand Banks 46 Eastbay | 18 of 159
2011 Grand Banks 46 Eastbay | 19 of 159
2011 Grand Banks 46 Eastbay | 20 of 159
2011 Grand Banks 46 Eastbay | 21 of 159
2011 Grand Banks 46 Eastbay | 22 of 159
2011 Grand Banks 46 Eastbay | 23 of 159
2011 Grand Banks 46 Eastbay | 24 of 159
2011 Grand Banks 46 Eastbay | 25 of 159
2011 Grand Banks 46 Eastbay | 26 of 159
2011 Grand Banks 46 Eastbay | 27 of 159
2011 Grand Banks 46 Eastbay | 28 of 159
2011 Grand Banks 46 Eastbay | 29 of 159
2011 Grand Banks 46 Eastbay | 30 of 159
2011 Grand Banks 46 Eastbay | 31 of 159
2011 Grand Banks 46 Eastbay | 32 of 159
2011 Grand Banks 46 Eastbay | 33 of 159
2011 Grand Banks 46 Eastbay | 34 of 159
2011 Grand Banks 46 Eastbay | 35 of 159
2011 Grand Banks 46 Eastbay | 36 of 159
2011 Grand Banks 46 Eastbay | 37 of 159
2011 Grand Banks 46 Eastbay | 38 of 159
2011 Grand Banks 46 Eastbay | 39 of 159
2011 Grand Banks 46 Eastbay | 40 of 159
2011 Grand Banks 46 Eastbay | 41 of 159
2011 Grand Banks 46 Eastbay | 42 of 159
2011 Grand Banks 46 Eastbay | 43 of 159
2011 Grand Banks 46 Eastbay | 44 of 159
2011 Grand Banks 46 Eastbay | 45 of 159
2011 Grand Banks 46 Eastbay | 46 of 159
2011 Grand Banks 46 Eastbay | 47 of 159
2011 Grand Banks 46 Eastbay | 48 of 159
2011 Grand Banks 46 Eastbay | 49 of 159
2011 Grand Banks 46 Eastbay | 50 of 159
2011 Grand Banks 46 Eastbay | 51 of 159
2011 Grand Banks 46 Eastbay | 52 of 159
2011 Grand Banks 46 Eastbay | 53 of 159
2011 Grand Banks 46 Eastbay | 54 of 159
2011 Grand Banks 46 Eastbay | 55 of 159
2011 Grand Banks 46 Eastbay | 56 of 159
2011 Grand Banks 46 Eastbay | 57 of 159
2011 Grand Banks 46 Eastbay | 58 of 159
2011 Grand Banks 46 Eastbay | 59 of 159
2011 Grand Banks 46 Eastbay | 60 of 159
2011 Grand Banks 46 Eastbay | 61 of 159
2011 Grand Banks 46 Eastbay | 62 of 159
2011 Grand Banks 46 Eastbay | 63 of 159
2011 Grand Banks 46 Eastbay | 64 of 159
2011 Grand Banks 46 Eastbay | 65 of 159
2011 Grand Banks 46 Eastbay | 66 of 159
2011 Grand Banks 46 Eastbay | 67 of 159
2011 Grand Banks 46 Eastbay | 68 of 159
2011 Grand Banks 46 Eastbay | 69 of 159
2011 Grand Banks 46 Eastbay | 70 of 159
2011 Grand Banks 46 Eastbay | 71 of 159
2011 Grand Banks 46 Eastbay | 72 of 159
2011 Grand Banks 46 Eastbay | 73 of 159
2011 Grand Banks 46 Eastbay | 74 of 159
2011 Grand Banks 46 Eastbay | 75 of 159
2011 Grand Banks 46 Eastbay | 76 of 159
2011 Grand Banks 46 Eastbay | 77 of 159
2011 Grand Banks 46 Eastbay | 78 of 159
2011 Grand Banks 46 Eastbay | 79 of 159
2011 Grand Banks 46 Eastbay | 80 of 159
2011 Grand Banks 46 Eastbay | 81 of 159
2011 Grand Banks 46 Eastbay | 82 of 159
2011 Grand Banks 46 Eastbay | 83 of 159
2011 Grand Banks 46 Eastbay | 84 of 159
2011 Grand Banks 46 Eastbay | 85 of 159
2011 Grand Banks 46 Eastbay | 86 of 159
2011 Grand Banks 46 Eastbay | 87 of 159
2011 Grand Banks 46 Eastbay | 88 of 159
2011 Grand Banks 46 Eastbay | 89 of 159
2011 Grand Banks 46 Eastbay | 90 of 159
2011 Grand Banks 46 Eastbay | 91 of 159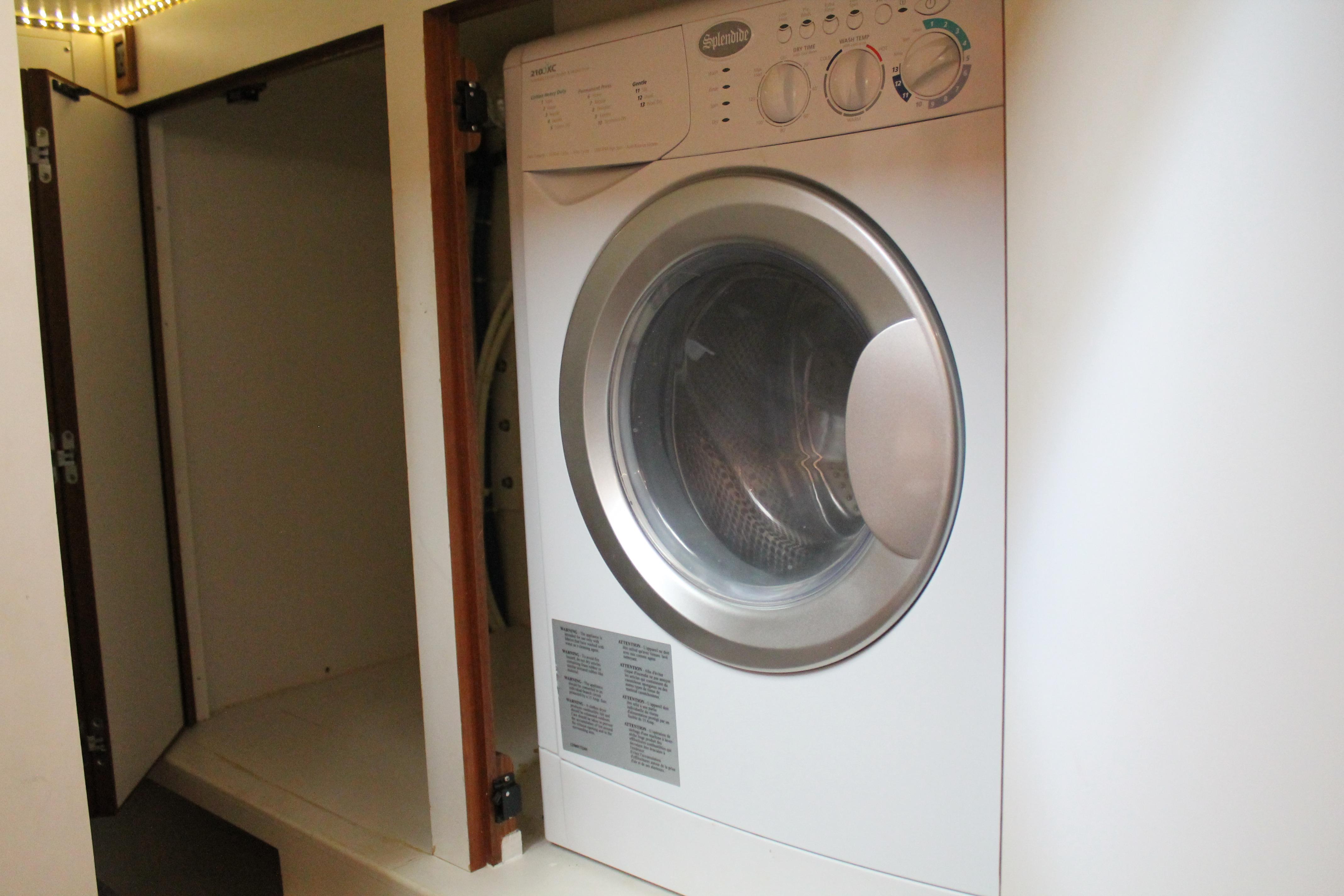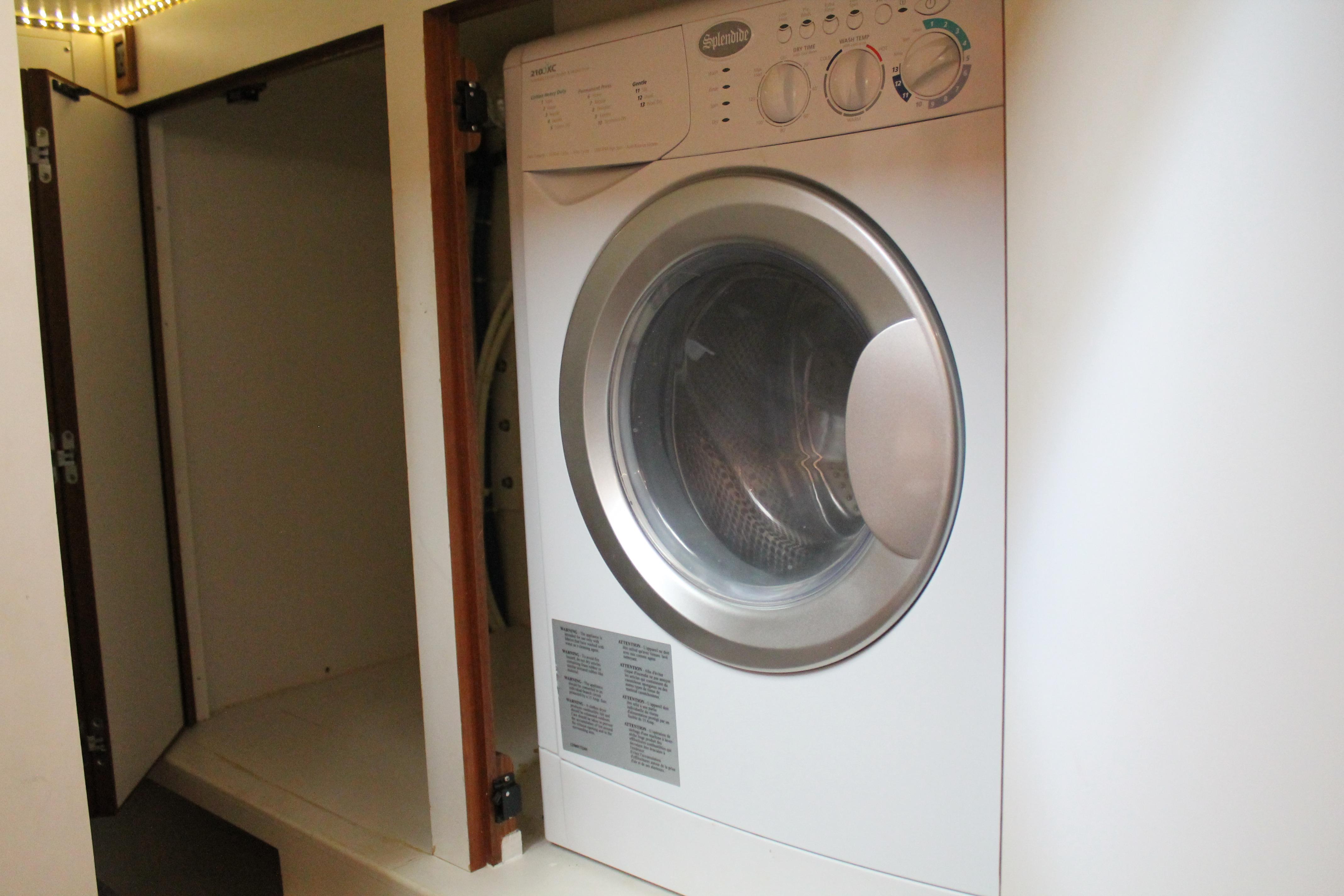 2011 Grand Banks 46 Eastbay | 92 of 159
2011 Grand Banks 46 Eastbay | 93 of 159
2011 Grand Banks 46 Eastbay | 94 of 159
2011 Grand Banks 46 Eastbay | 95 of 159
2011 Grand Banks 46 Eastbay | 96 of 159
2011 Grand Banks 46 Eastbay | 97 of 159
2011 Grand Banks 46 Eastbay | 98 of 159
2011 Grand Banks 46 Eastbay | 99 of 159
2011 Grand Banks 46 Eastbay | 100 of 159
2011 Grand Banks 46 Eastbay | 101 of 159
2011 Grand Banks 46 Eastbay | 102 of 159
2011 Grand Banks 46 Eastbay | 103 of 159
2011 Grand Banks 46 Eastbay | 104 of 159
2011 Grand Banks 46 Eastbay | 105 of 159
2011 Grand Banks 46 Eastbay | 106 of 159
2011 Grand Banks 46 Eastbay | 107 of 159
2011 Grand Banks 46 Eastbay | 108 of 159
2011 Grand Banks 46 Eastbay | 109 of 159
2011 Grand Banks 46 Eastbay | 110 of 159
2011 Grand Banks 46 Eastbay | 111 of 159
2011 Grand Banks 46 Eastbay | 112 of 159
2011 Grand Banks 46 Eastbay | 113 of 159
2011 Grand Banks 46 Eastbay | 114 of 159
2011 Grand Banks 46 Eastbay | 115 of 159
2011 Grand Banks 46 Eastbay | 116 of 159
2011 Grand Banks 46 Eastbay | 117 of 159
2011 Grand Banks 46 Eastbay | 118 of 159
2011 Grand Banks 46 Eastbay | 119 of 159
2011 Grand Banks 46 Eastbay | 120 of 159
2011 Grand Banks 46 Eastbay | 121 of 159
2011 Grand Banks 46 Eastbay | 122 of 159
2011 Grand Banks 46 Eastbay | 123 of 159
2011 Grand Banks 46 Eastbay | 124 of 159
2011 Grand Banks 46 Eastbay | 125 of 159
2011 Grand Banks 46 Eastbay | 126 of 159
2011 Grand Banks 46 Eastbay | 127 of 159
2011 Grand Banks 46 Eastbay | 128 of 159
2011 Grand Banks 46 Eastbay | 129 of 159
2011 Grand Banks 46 Eastbay | 130 of 159
2011 Grand Banks 46 Eastbay | 131 of 159
2011 Grand Banks 46 Eastbay | 132 of 159
2011 Grand Banks 46 Eastbay | 133 of 159
2011 Grand Banks 46 Eastbay | 134 of 159
2011 Grand Banks 46 Eastbay | 135 of 159
2011 Grand Banks 46 Eastbay | 136 of 159
2011 Grand Banks 46 Eastbay | 137 of 159
2011 Grand Banks 46 Eastbay | 138 of 159
2011 Grand Banks 46 Eastbay | 139 of 159
2011 Grand Banks 46 Eastbay | 140 of 159
2011 Grand Banks 46 Eastbay | 141 of 159
2011 Grand Banks 46 Eastbay | 142 of 159
2011 Grand Banks 46 Eastbay | 143 of 159
2011 Grand Banks 46 Eastbay | 144 of 159
2011 Grand Banks 46 Eastbay | 145 of 159
2011 Grand Banks 46 Eastbay | 146 of 159
2011 Grand Banks 46 Eastbay | 147 of 159
2011 Grand Banks 46 Eastbay | 148 of 159
2011 Grand Banks 46 Eastbay | 149 of 159
2011 Grand Banks 46 Eastbay | 150 of 159
2011 Grand Banks 46 Eastbay | 151 of 159
2011 Grand Banks 46 Eastbay | 152 of 159
2011 Grand Banks 46 Eastbay | 153 of 159
2011 Grand Banks 46 Eastbay | 154 of 159
2011 Grand Banks 46 Eastbay | 155 of 159
2011 Grand Banks 46 Eastbay | 156 of 159
2011 Grand Banks 46 Eastbay | 157 of 159
2011 Grand Banks 46 Eastbay | 158 of 159
2011 Grand Banks 46 Eastbay | 159 of 159
$835,000 USD
Active
Used
2011
46 Eastbay
Cape Coral, Florida, US
Power
46ft / 14.02 m
14ft 6in / 4.42 m

Cummins
Qsc600 Ho
Inboard
Diesel
Fiberglass
2016-09-19
2016-10-21
2303675
TWIN 600HP DIESEL CUMMINS ZEUS POD DRIVE
JOYSTICK CONTROL WITH SKYHOOK
FLAG BLUE PAINTED IMRON HULL W/CLEAR COAT
CUSTOM ULTRALEATHER UPHOLSTERY
WATER MAKER
FREEDOM LIFT
WASHER/DRYER IN UTILITY ROOM
SMOOTH, QUIET, EXHILARATING PERFORMANCE
CAPABLE OFFSHORE CRUISER
TIMELESS TRADITIONAL STYLE
UNMATCHED QUALITY & WORKMANSHIP
2 LUXURIOUS STATEROOMS W/2 HEADS
BEAUTIFULLY FINISHED SALON & GALLEY
OPENING WINDOWS W/SCREENS
COVERS FOR TEAK CAPRAIL
WINDOW COVERS
BROKERS REMARKS
Link to Hi-Res Pictures:
https://dhow.smugmug.com/46-Eastbay-2011-Sweet-Ellen/i-TV5V8TS

Link to Video:
https://vimeo.com/184026267
Smooth, quiet, solid, and powerful. That describes the ride of this exceptional yacht. The fit and finish is unparalleled. The entire yacht is exquisite like a piece of fine furniture but strong enough to power through seas with comfort at 30 knots. The 46 Eastbay with 600 HP Cummins Zeus power is truly an exceptional yacht in every way and a perfect blend of the traditional and the modern, capturing the best of both worlds. Experience the Grand Banks difference. You need to feel it to believe it.
FACTORY AND DEALER OPTIONS
 Fresh water shore connection with pressure reducer
Marineair with reverse cycle head and generator upgraded to Onan 11.5 kW with soundshield
Raymarine electronics Coastal Package
Engine Display – additional Cummins Vessel View.  Total of (2)
Entertainment system upgraded to Bose 321 Series III DVD Home Entertainment system
Icemaker in cockpit cabinet
Glendenning Cable Master, power 50 amp with 75' cable
Skyhook for Zeus drives
Saltwater washdown at bow
Refrigerator and freezer combo in Utility room
Granite countertops throughout – Gaillo Topazio
Custom fabrics, Salon Ultraleather. 
OWNER UPGRADES
Imron MX600 Flag Blue painted hull with Imron Clear Coat
Freedom lift (dinghy not included) Hydraulic dinghy lift
Offshore Marine LT 500 GPD water maker
SAT TV & Radio
Fusion Multi audio zone stereo system
Spendide Combo washer/dryer
Samsung 26" LED TV for salon interfaced with Bose system
Samsung 26" LED TV for Master Stateroom
Samsung 26" LED TV for Guest Stateroom
Stereo dual marine speakers in galley, cockpit and staterooms
Volume controls for (4) zones
Stamoid aft deck back drop cover to keep teak cockpit covered while docked
Sunbrella "linen" cap rail covers
Sunbrella "linen" port & starboard name board covers
Windshield cover in 90% shade Phitertex fabric fitted over wipers
Port & Starboard windshield covers in 90% shade Phitertex
Aft windows and door shade in same fabric
Aft cockpit settee canvas cover
SALON
The finish work and teak joinery is impeccable throughout. You will enjoy the comforts of home with lush satin finish teak, window curtains, and Ultraleather upholstery. Two reverse cycle heat & a/c units in the salon, two overhead deck hatches with shades & screens, large opening side windows with screens, electric opening windshield, large electric opening aft window, and aft salon door provide excellent visibility, a bright and open feeling, and total comfort in all weather conditions.
The comfortable layout features the large convertible Hi-Lo high gloss teak dinette with filler cushion aft to port and a settee opposite to starboard with storage under.  The glass and bottle storage is next forward to starboard. Forward to port is the pop-up TV, and a wide forward facing mate seat with chart storage. Opposite to starboard is the helm with Stidd seat.
NO CANVAS! Fully enclosed salon
(2) Overhead Hatches with Sunshades & Screens
Electric Windshield
Power rear window up & down
Opening salon windows with screens
Hinged door to cockpit
Port & Starboard Reverse Cycle A/C & Heat
Bose Home Entertainment System
TV on electric lift
SAT/TV
Bottle & glass storage
Ultraleather upholstery
Teal & Holly Sole
U-shaped convertible dinette to Port
Hi-Lo teak dinette table w/filler cushion
Straight settee w/ storage under to starboard
Forward facing mate seat with teak storage locker
Stidd helm seat
CONVENIENCE & ENTERTAINMENT
Reverse Cycle A/C & Heat
Onan generator
Bose Home Entertainment System
Pop-up TV
SAT/TV
Convertible Dinette
GB Cups & Glasses
Window Covers
Opening Windows
Electric Aft Window
GALLEY
The modern galley is bright, open and airy yet out of the way from the salon, down a few steps and forward from the helm area. There is an additional refrigerator and washer/dryer in the utility area.
Stainless steel opening port w/curtain
Granite counter tops
Princess Gourmet 3 burner electric cooktop
Sharp Carousel microwave/convection oven
Stainless steel sink w/cover
Single lever faucet
Front opening refrigerator
Top loading freezer
Exhaust blower
(8) GB Cups
(8) GB Bowls
(6) GB Glasses
Generous storage
Trash can
UTILITY ROOM
Through the hatch in the salon floor or the hinged galley steps with gas shocks is a large storage area. For cruising, this large, convenient storage space with a refrigerator and washer/dryer is invaluable!
Large, convenient storage under the salon floor
Hatch in salon floor
Hinged galley steps with gas shocks
Generous storage and shelving
Washer/Dryer
Refrigerator
House battery disconnect switch
Natural teak slat flooring
LED Lighting
MASTER STATEROOM
The forward master stateroom offers generous storage in fine teak cabinetry and comfortable accommodations for the owners.
Centerline island berth
Generous storage in fine teak cabinetry
Cedar lined hanging locker
Teak & holly sole
(2) Reading lights
(8) Dimmable lights
(2) Stainless steel opening ports w/screens
(1) Deck hatch w/screen & shade
26" Samsung flat screen TV
(3) AC power receptacles
12,000 BTU reverse cycle heat & a/c in master stateroom
Ensuite master head with separate shower
MASTER STATEROOM HEAD & SHOWER
To port and aft, the private head and shower serves the master stateroom with finely finished teak cabinetry, granite counter top, under-mount sink, teak & holly sole and teak slat flooring in the shower.
Granit counter top
Teak vanity w/ mirror
Under-mount sink
Vanity and make-up mirrrors
Single lever sink faucet
Vacuflush toilet
Dometic holding tank monitor
A/C Vent
Stainless steel opening port with screen
Deck hatch w/ screen & shade
Stall shower with door and teak slat flooring
Single lever Grohe shower faucet
GUEST STATEROOM
The guest cabin is to starboard, opposite the galley, and provides twin beds with storage underneath and ensuite pocket door access to the guest head.
Twin beds with storage underneath
Cedar lined hanging locker
Storage locker with A/C vent
(2) Reading lights
(6) Dimmable lights
Stainless steel opening port with curtain & screen
21" Samsung flat screen TV
6,000 BTU reverse cycle heat & a/c in Guest Stateroom
GUEST STATEROOM HEAD
The guest stateroom/day head/shower is to starboard, aft of the master cabin with day head access from the galley area.
Day head access from galley area
Granit counter top
Under-mount sink
Single lever sink faucet
Mirror
Vacuflush toilet
Teak slat flooring
Single lever hand held shower faucet
Stainless steel opening port with curtain & screen
Deck hatch w/screen & shade
HELM
Visibility from the Ultraleather Stidd helm seat to starboard and the built-in companion seat to port is excellent. The solid construction, extra insulation, and aft mounted engines make the 46 Eastbay exceptionally quiet even at full throttle.
Joystick docking control
Skyhook automatic vessel positioning
Autopilot
(2) Raymarine E120W Monitors
Raymarine Chart Plotter GPS
Raymarine Bottom Machine
Raymarine Radar
Raymarine ST-70 Repeater
Ray 240 VHF Radio
Electronic single lever throttle and shift controls
(2) SmartCraft VesselView engine monitors
Remote battery disconnect switches
Cummins Onan Generator Control
Wiper Controls
ACR Spot Light
Fusion Stereo
Fire Boy automatic fire system
Anchor windlass control at helm and foredeck foot switches
Power Damp Plus Ritchie Compass
Air horn
Tank monitor system
Stidd helm seat
Teak rimmed stainless steel tilt steering wheel
Built-in companion seat
Storage Locker
Opening Window w/Screen
Electric opening windshield
(2) Overhead Hatched w/Screens
ENGINE ROOM & MECHANICAL
Twin 600 HP Cummins QSC 8.3 Zeus w/Sky Hook
Raw Water Strainers
Dual Racor Fuel Filters for Main Engines
Single Racor Fuel Filter for Generator
Oil Change System
Automatic Fire System
500 GPD Water Maker
Freedom Lift Hydraulic Dingy Lift
ELECTRICAL
AC/DC Panels Located Near Helm Station
Onan 11.5 KW Generator w/Sound Shield
50 Amp Shore Power
Glendinning Cablemaster Shore Cord Real
Prosafe Galvanic Isolator
Mastervolt Charge Master 100Amp Battery Charger
Remote Battery Switches Located at Helm
Disclaimer
The Company offers the details of this vessel in good faith but cannot guarantee or warrant the accuracy of this information nor warrant the condition of the vessel. A buyer should instruct his agents, or his surveyors, to investigate such details as the buyer desires validated. This vessel is offered subject to prior sale, price change, or withdrawal without notice.
For Sale By Galati Yacht Sales - Naples
1010 8th Ave South
Naples, Florida, 34102
US