2009 Princess Yachts 70 Flybridge Sport Cruiser
$1,750,000 USD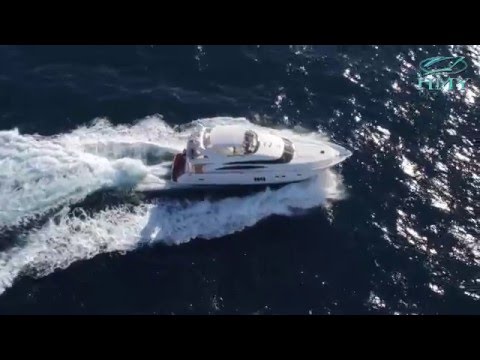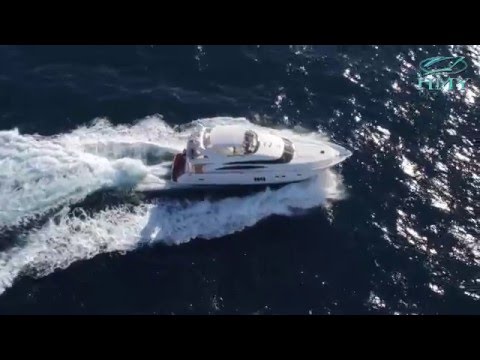 2009 Princess Yachts 70 Flybridge Sport Cruiser
2009 Princess Yachts 70 Flybridge Sport Cruiser | 1 of 84
2009 Princess Yachts 70 Flybridge Sport Cruiser | 2 of 84
2009 Princess Yachts 70 Flybridge Sport Cruiser | 3 of 84
2009 Princess Yachts 70 Flybridge Sport Cruiser | 4 of 84
2009 Princess Yachts 70 Flybridge Sport Cruiser | 5 of 84
2009 Princess Yachts 70 Flybridge Sport Cruiser | 6 of 84
2009 Princess Yachts 70 Flybridge Sport Cruiser | 7 of 84
2009 Princess Yachts 70 Flybridge Sport Cruiser | 8 of 84
2009 Princess Yachts 70 Flybridge Sport Cruiser | 9 of 84
2009 Princess Yachts 70 Flybridge Sport Cruiser | 10 of 84
2009 Princess Yachts 70 Flybridge Sport Cruiser | 11 of 84
2009 Princess Yachts 70 Flybridge Sport Cruiser | 12 of 84
2009 Princess Yachts 70 Flybridge Sport Cruiser | 13 of 84
2009 Princess Yachts 70 Flybridge Sport Cruiser | 14 of 84
2009 Princess Yachts 70 Flybridge Sport Cruiser | 15 of 84
2009 Princess Yachts 70 Flybridge Sport Cruiser | 16 of 84
2009 Princess Yachts 70 Flybridge Sport Cruiser | 17 of 84
2009 Princess Yachts 70 Flybridge Sport Cruiser | 18 of 84
2009 Princess Yachts 70 Flybridge Sport Cruiser | 19 of 84
2009 Princess Yachts 70 Flybridge Sport Cruiser | 20 of 84
2009 Princess Yachts 70 Flybridge Sport Cruiser | 21 of 84
2009 Princess Yachts 70 Flybridge Sport Cruiser | 22 of 84
2009 Princess Yachts 70 Flybridge Sport Cruiser | 23 of 84
2009 Princess Yachts 70 Flybridge Sport Cruiser | 24 of 84
2009 Princess Yachts 70 Flybridge Sport Cruiser | 25 of 84
2009 Princess Yachts 70 Flybridge Sport Cruiser | 26 of 84
2009 Princess Yachts 70 Flybridge Sport Cruiser | 27 of 84
2009 Princess Yachts 70 Flybridge Sport Cruiser | 28 of 84
2009 Princess Yachts 70 Flybridge Sport Cruiser | 29 of 84
2009 Princess Yachts 70 Flybridge Sport Cruiser | 30 of 84
2009 Princess Yachts 70 Flybridge Sport Cruiser | 31 of 84
2009 Princess Yachts 70 Flybridge Sport Cruiser | 32 of 84
2009 Princess Yachts 70 Flybridge Sport Cruiser | 33 of 84
2009 Princess Yachts 70 Flybridge Sport Cruiser | 34 of 84
2009 Princess Yachts 70 Flybridge Sport Cruiser | 35 of 84
2009 Princess Yachts 70 Flybridge Sport Cruiser | 36 of 84
2009 Princess Yachts 70 Flybridge Sport Cruiser | 37 of 84
2009 Princess Yachts 70 Flybridge Sport Cruiser | 38 of 84
2009 Princess Yachts 70 Flybridge Sport Cruiser | 39 of 84
2009 Princess Yachts 70 Flybridge Sport Cruiser | 40 of 84
2009 Princess Yachts 70 Flybridge Sport Cruiser | 41 of 84
2009 Princess Yachts 70 Flybridge Sport Cruiser | 42 of 84
2009 Princess Yachts 70 Flybridge Sport Cruiser | 43 of 84
2009 Princess Yachts 70 Flybridge Sport Cruiser | 44 of 84
2009 Princess Yachts 70 Flybridge Sport Cruiser | 45 of 84
2009 Princess Yachts 70 Flybridge Sport Cruiser | 46 of 84
2009 Princess Yachts 70 Flybridge Sport Cruiser | 47 of 84
2009 Princess Yachts 70 Flybridge Sport Cruiser | 48 of 84
2009 Princess Yachts 70 Flybridge Sport Cruiser | 49 of 84
2009 Princess Yachts 70 Flybridge Sport Cruiser | 50 of 84
2009 Princess Yachts 70 Flybridge Sport Cruiser | 51 of 84
2009 Princess Yachts 70 Flybridge Sport Cruiser | 52 of 84
2009 Princess Yachts 70 Flybridge Sport Cruiser | 53 of 84
2009 Princess Yachts 70 Flybridge Sport Cruiser | 54 of 84
2009 Princess Yachts 70 Flybridge Sport Cruiser | 55 of 84
2009 Princess Yachts 70 Flybridge Sport Cruiser | 56 of 84
2009 Princess Yachts 70 Flybridge Sport Cruiser | 57 of 84
2009 Princess Yachts 70 Flybridge Sport Cruiser | 58 of 84
2009 Princess Yachts 70 Flybridge Sport Cruiser | 59 of 84
2009 Princess Yachts 70 Flybridge Sport Cruiser | 60 of 84
2009 Princess Yachts 70 Flybridge Sport Cruiser | 61 of 84
2009 Princess Yachts 70 Flybridge Sport Cruiser | 62 of 84
2009 Princess Yachts 70 Flybridge Sport Cruiser | 63 of 84
2009 Princess Yachts 70 Flybridge Sport Cruiser | 64 of 84
2009 Princess Yachts 70 Flybridge Sport Cruiser | 65 of 84
2009 Princess Yachts 70 Flybridge Sport Cruiser | 66 of 84
2009 Princess Yachts 70 Flybridge Sport Cruiser | 67 of 84
2009 Princess Yachts 70 Flybridge Sport Cruiser | 68 of 84
2009 Princess Yachts 70 Flybridge Sport Cruiser | 69 of 84
2009 Princess Yachts 70 Flybridge Sport Cruiser | 70 of 84
2009 Princess Yachts 70 Flybridge Sport Cruiser | 71 of 84
2009 Princess Yachts 70 Flybridge Sport Cruiser | 72 of 84
2009 Princess Yachts 70 Flybridge Sport Cruiser | 73 of 84
2009 Princess Yachts 70 Flybridge Sport Cruiser | 74 of 84
2009 Princess Yachts 70 Flybridge Sport Cruiser | 75 of 84
2009 Princess Yachts 70 Flybridge Sport Cruiser | 76 of 84
2009 Princess Yachts 70 Flybridge Sport Cruiser | 77 of 84
2009 Princess Yachts 70 Flybridge Sport Cruiser | 78 of 84
2009 Princess Yachts 70 Flybridge Sport Cruiser | 79 of 84
2009 Princess Yachts 70 Flybridge Sport Cruiser | 80 of 84
2009 Princess Yachts 70 Flybridge Sport Cruiser | 81 of 84
2009 Princess Yachts 70 Flybridge Sport Cruiser | 82 of 84
2009 Princess Yachts 70 Flybridge Sport Cruiser | 83 of 84
2009 Princess Yachts 70 Flybridge Sport Cruiser | 84 of 84
$1,750,000 USD
Active
Used
2009
70 Flybridge Sport Cruiser
Dania Beach, Florida, US
Power
70ft / 21.34 m
18ft 3in / 5.56 m

Man
12v
Inboard
Diesel
Fiberglass
2015-08-06
2016-09-01
2249568
May 2015 yard period
Bottom soda blasted and primed and painted
Prop speed applied to props/running gear Scan and balanced props
Waxed hull and super structure MANN engine service performed in January 2015 by Ace Marine
All Exterior cushions re upholstered  January
New carpet throughout vessel 2013
New Bigger/stronger stainless Bimini top 2013
Engines/generator serviced performed 6/6/2016
FEATURES
Twin engines 1360 MAN (1820 hours)

Reverso GP705-24 oil exchanger system
Interior
Galley and bar granite counter tops

Deleted curved glass at aft end of Galley

Separate Miele washer & dryer

Port stateroom converted to Office w/installed safe

Mirrors behind forward & starboard berths

Custom Décor with satin finish
 Deck
Marquipt Davit

Port & starboard side gates

Passerelle

Aft deck table
 Navigation
ACR searchlight

Furuno Navpilot 500 system w/displays at lower & upper helms
OVERVIEW
PRELIMINARY LISTING
Manufacture Description
This popular model, the Viking Sport Cruisers 70' was introduced in 2005, the generous 18'4" beam creates tremendous interior volume for a yacht this size. The main salon makes excellent use of this wide beam with plentiful seating for family and guests. A bar area separates the salon from the dining area, while the adjacent raised dinette forward offers panoramic views and enjoys plenty of natural lighting thanks to the large forward windshield.
The prominent feature on the lower deck is the full-beam master suite with its walk through dressing area, entertainment system, and spacious en suite head. The lower lobby area houses a laundry center and storage area. Both the VIP stateroom forward and second VIP stateroom to starboard have walkaround queen berths. The Guest Stateroom, Port has been converted to an Office. A two-berth crew quarter with head is aft under the cockpit deck. The flybridge, accessed from the aft deck or salon, includes a wet bar with sink, electric grill, and refrigerator.
FEATURES
Twin engines 1360 MAN (1820 hours)
Reverso GP705-24 oil exchanger system
Interior
Galley and bar granite counter tops
Deleted curved glass at aft end of Galley
Separate Miele washer & dryer
Port stateroom converted to Office w/installed safe
Mirrors behind forward & starboard berths
Custom Décor with satin finish
Deck
Marquipt Davit
Port & starboard side gates
Passerelle
Aft deck table
Navigation
ACR searchlight
Furuno Navpilot 500 system w/displays at lower & upper helms
SALON
110V receptacles, GFI protected
316 Stainless steel-framed triple opening doors to cockpit
AM/FM stereo/CD
Clock and barometer
Cocktail cabinet w/refrigerator, icemaker, bottle and glass storage
Dinette, U shaped w/table
Overhead and indirect lighting
Stairs to master and guest staterooms
GALLEY
Sub Zero 611 refrigerator/freezer w/stainless steel front
Double sink w/waste disposal
Miele slimline dishwasher
Miele induction cooktop
Axor SS kitchen faucet and stainless steel sink
Drawers and storage cabinets
Duplex 110V GFI receptacles
Electric side window
Exhaust fan
Granite countertop
Microwave/convection oven
Overhead and countertop lighting
Sliding door to port side deck
Teak sole
MASTER STATEROOM
110V receptacles, GFI receptacles
AM/FM stereo/CD/DVD
Dressing table and stool
Fire extinguisher (handheld) and smoke detector
Large double bed w/ drawers below
Large vertical portlights (6)
Night stands (2)
Opening portlights (2)
Overhead and reading lights
Settee
Storage drawers and cabinets
TV, 26" LCD
Walk-through dressing area w/ large wardrobe storage and full length mirror
MASTER HEAD
Avonite vanity top
Duplex 110V GFI receptacle
Exhaust fan
Large stall shower
Laundry hamper
Mirrors
Opening portlight
Overhead lighting
Sink
Storage lockers
Teak sole
Vacuflush head
Overhead lighting
LAUNDRY CENTER
Located off lower accommodation companionway
Storage
Miele washer and dryer, full size
CREW CABIN
Access via spiral staircase from cockpit and hatch in cockpit sole
Crew head w/ Vacuflush head, exhaust fan, stall shower and sink
Fire extinguisher (handheld) and smoke detector
Hanging and storage lockers
Opening portlights
Overhead and reading lights
Two full size single berths
VIP GUEST STATEROOM, FORWARD
110V receptacles, GFI protected
Deck hatch w/screen and blind
Ensuite head
Fire extinguisher (handheld) and smoke detector
Hanging locker with shelves
Large double bed w/drawers below
Opening port lights
Overhead reading and indirect lights
Overhead lockers outboard
Vanity w/mirror and storage
VIP GUEST HEAD, FORWARD
Avonite countertop
Duplex 110V GFI receptacles
Exhaust fan
Mirror
Opening portlight
Overhead lighting
Sink
Shall shower
Storage lockers
Teak sole
Vacuflush head
GUEST STATEROOM, PORT
Converted to Office w/installed safe
Hanging locker with shelves
Opening portlights
Overhead and reading lights
GUEST STATEROOM, STARBOARD
110V receptacles, GFI protected
Fire extinguisher (handheld) and smoke detector
Hanging locker with shelves
Large double bed w/drawers below
Night stand with storage
Opening portlights
Overhead and reading lights
Vanity w/storage
GUEST HEADS
Access from companionway and starboard stateroom
Avonite countertop
Duplex, 110V GFI receptacle
Exhaust fan
Mirror
Opening portlight
FLYBRIDGE
Access from salon and cockpit
Alarms, audible/visual
Anchor windlass remote control
Autopilot
Bowthruster control
Compass
Console and seat covers
Davit (880 lb capacity). Can be extended to service bathing platform
Depth sounder
Engine controls, electronic w/ synchronizers
Engine instrumentation
Engine room fire warning system
Spiral staircase to flybridge w/ handrail
Telephone outlet
Tinted side and aft windows
TV, 32" LCD w/ DVD
U-shaped settee, w/ coffee table and two arm chairs opposite
Fuel gauges
GPS/chart plotter/radar 64 nm
Helm and companion seat, adjustable
Hydraulically raised instrument console
Refrigerated cool box located in settee
Rudder angle indicator
Searchlight control
Speed log
Stereo speakers
Sunpad on aft flybridge, raised with cushion storage
Title wheel steering
Trim tabs controls w/ indicators
U shaped settee w/table
VHF radio
Wet bar, sink and grill
Windshield
HELM
316 stainless steel-framed windshield w/ clear glass
AC/DC control panel
Alarms, audio/visual
Anchor windlass remote control
Autopilot
Bow thruster control
Compass
Depth sounder
Door to starboard sidedeck
Engine controls, electronic w/ synchronizers
Full engine instrumentation
GPS/chart plotter/ radar 64 NM
GPS interfaced w/ radar and auto pilot
Helm seat, adjustable and companion seat
Loudhailer and intercom to bridge
Rudder angle indicator
Searchlight control
Speed log
Trim tab controls w/ indicators
VHF radio
Windshield cover
Windshield wipers (3), variable speed w/ washers
COCKPIT
Access to side decks
Bathing platform, extended w/swim ladder
Cockpit cover
Cockpit lighting
Cockpit speakers w/ amplifier
Docking windlasses, electric
Dockside water inlet w/ pressure reducing valve
Emergency service locker, fuel shut offs, manual bilge pump and fire system remove operation
Engine room, crew cabin and utility room access from cockpit wing door and hatch in cockpit sole
Fender storage
Flybridge staircase, integrated
Self-draining deck
Shower, hot/cold
Side boarding gates
Stereo speakers
Storage lockers
Transom doors (2) upholstered seating
CONSTRUCTION
Deed V hull with molded spray rails
Engine beds integrally molded with hull
Hand laid fiberglass construction
Heavy duty PVC rub rail w/ 316 SS insert
Integrally bonded stringer system
EPG gelcoat
Molded non-skid surfaces on side decks, flybridge and foredeck
Teak laid cockpit, bathing platform and stairs
MECHANICAL
Advanced acoustical insulation
Air conditioning, zoned w/reverse cycle heat (101,000 BTU)
Bilge pumps, electric w/float and manual switch
Bilge pump, emergency manual w/ 3 pick ups
Bow thruster w/ dual station controls
Contaminated fuel warning system
Dripless shaft logs
Engine room blowers
Exhaust silencers for engines and generators
Fire protection system, automatic and manual
Fuel filers, high capacity w/water trap and change over valve
Fuels tanks, port and starboard
High volume air intakes w/ moisture eliminators
Holding tank, 103 gallons w/ dockside and overboard pump out and gauge
Holding tank, backup overboard discharge
Oil change system for engines, transmission and generator
Power assisted hydraulic steering system
Propeller shaft
Remote fuel shut-offs
Rudders, high speed
Water-flow failure light and alarm at flybridge and main helm
Water pump on demand
Water tank w/gauge
ELECTRICAL
Sternthruster
3rd Station Helm, including Bowthruster & Sternthruster control
Central Vacuum Cleaner
Bose Home Theater + outside speakers on aft and flybridge
Lava brick BBQ
2 Glendinning shore support (Cablemaster)
Crew cabin TV, AM/FM Stereo/CD/DVD Player, Speakers
Forward & starboard staterooms prewired for TV
Windshield defogger
4 underwater lights
Watermaker
A-Sea Power systems converter w/remote control & display
50 amp/240V dockside services (2)
110V receptacles
Anchor windlass
Batteries, heavy duty
Battery chargers, (2) 155 amps total
Bonding system
Central vacuum systems (2)
Circuit breakers on all circuits
Engine room lighting
Generator 27.5kW/60Hz w/ soundshield
Generator gauge package
Horns, twin electric
Intercom system
Isolation transformers (2)
Navigation/running lights
Neutral safety switch for engine controls
Polarity check system
Remote battery master switches
Searchlight, twin beam
Shore cable inlets, TV and phone
TV antenna
MISCELLANEOUS
316 Stainless steel bow chocks
316 stainless steel bow, stern and spring cleats
316 stainless steel rails
Anchor, self stowing w/ 295 ft. of chain
Anti-fouling bottom paint
Boat hook
Complete set of bed linens
Fenders (8)
Fire extinguishers, hand held
First aid kit
Flagstaff
Foredeck freshwater washdown
Portlight screens
Disclaimer
The Company offers the details of this vessel in good faith but cannot guarantee or warrant the accuracy of this information nor warrant the condition of the vessel. A buyer should instruct his agents, or his surveyors, to investigate such details as the buyer desires validated. This vessel is offered subject to prior sale, price change, or withdrawal without notice.
For Sale By HMY Yacht Sales, Inc. - Miami Beach
500 S Point Drive Suite 230 At Miami Beach Marina
Miami Beach, Florida, 33139
United States