1988 Catalina Yachts 34 MK I
$42,000 USD
1988 Catalina Yachts 34 MK I | 1988 Catalina 34 MK I - Photo #1
1988 Catalina Yachts 34 MK I | 1988 Catalina 34 MK I - Photo #2
1988 Catalina Yachts 34 MK I | 1988 Catalina 34 MK I - Photo #3
1988 Catalina Yachts 34 MK I | 1988 Catalina 34 MK I - Photo #4
1988 Catalina Yachts 34 MK I | 1988 Catalina 34 MK I - Photo #5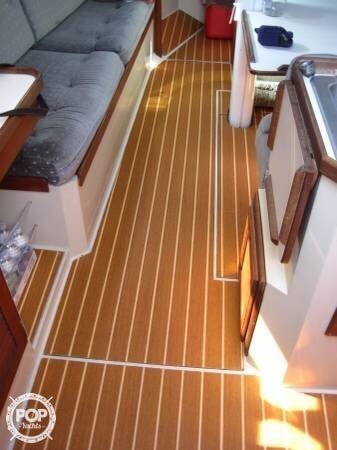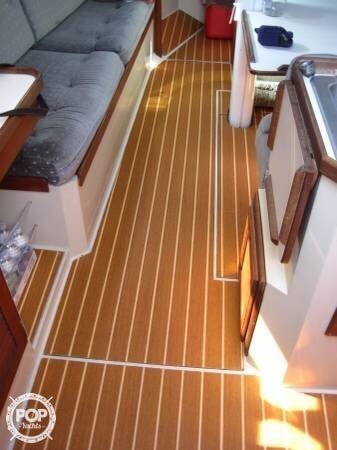 1988 Catalina Yachts 34 MK I | 1988 Catalina 34 MK I - Photo #6
1988 Catalina Yachts 34 MK I | 1988 Catalina 34 MK I - Photo #7
1988 Catalina Yachts 34 MK I | 1988 Catalina 34 MK I - Photo #8
1988 Catalina Yachts 34 MK I | 1988 Catalina 34 MK I - Photo #9
1988 Catalina Yachts 34 MK I | 1988 Catalina 34 MK I - Photo #10
1988 Catalina Yachts 34 MK I | 1988 Catalina 34 MK I - Photo #11
1988 Catalina Yachts 34 MK I | 1988 Catalina 34 MK I - Photo #12
1988 Catalina Yachts 34 MK I | 1988 Catalina 34 MK I - Photo #13
1988 Catalina Yachts 34 MK I | 1988 Catalina 34 MK I - Photo #14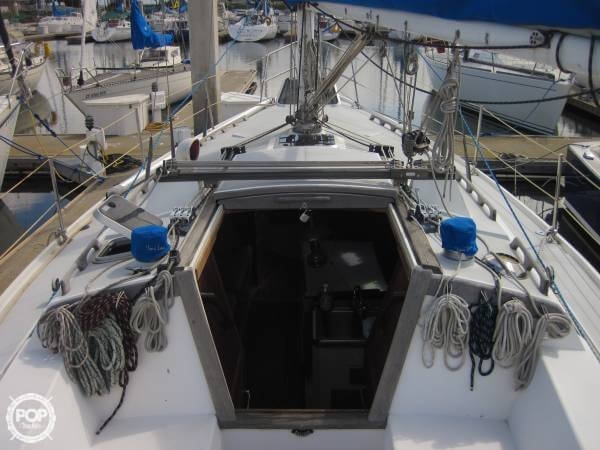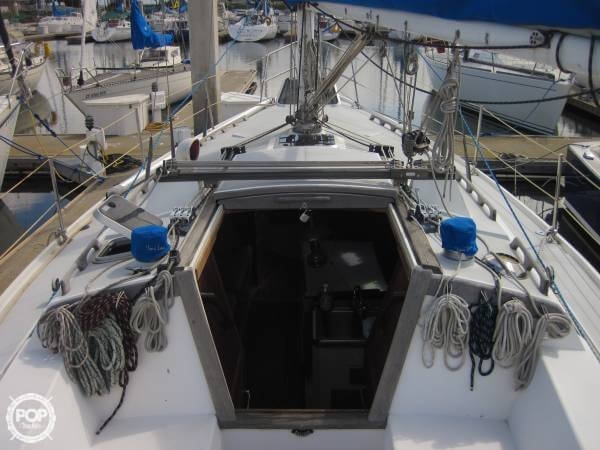 1988 Catalina Yachts 34 MK I | 1988 Catalina 34 MK I - Photo #15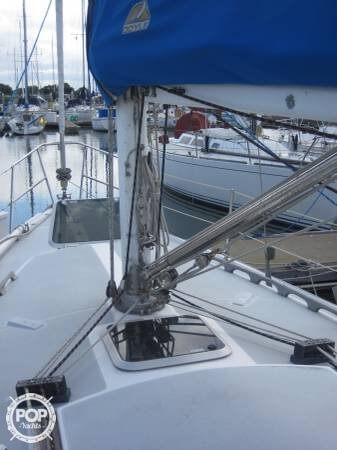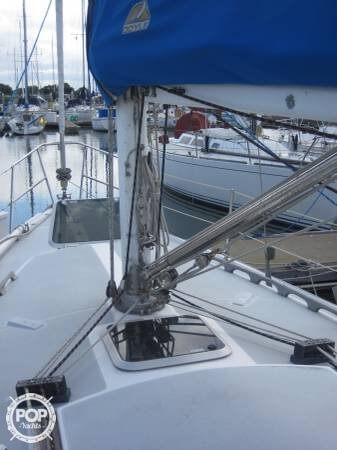 1988 Catalina Yachts 34 MK I | 1988 Catalina 34 MK I - Photo #16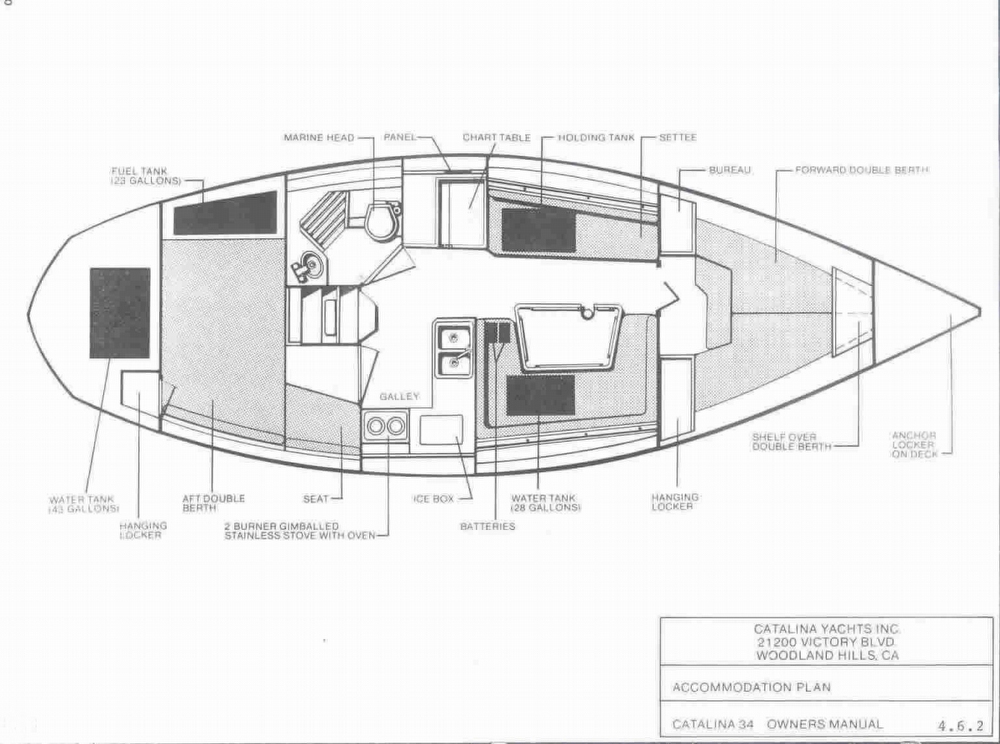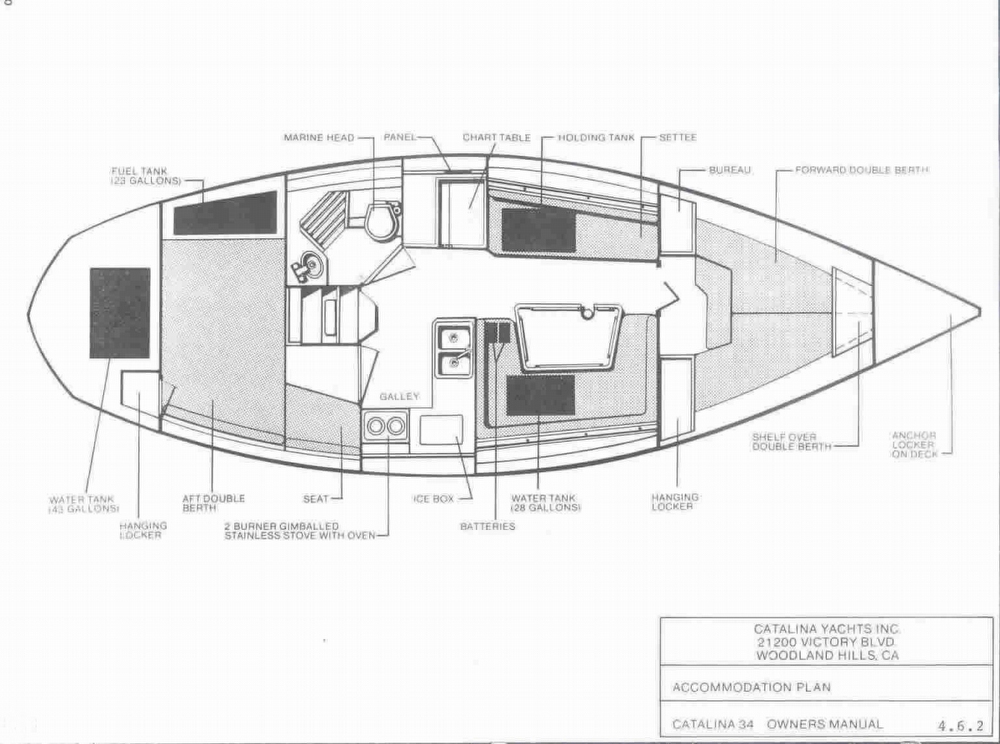 1988 Catalina Yachts 34 MK I | 1988 Catalina 34 MK I - Photo #17
1988 Catalina Yachts 34 MK I | 1988 Catalina 34 MK I - Photo #18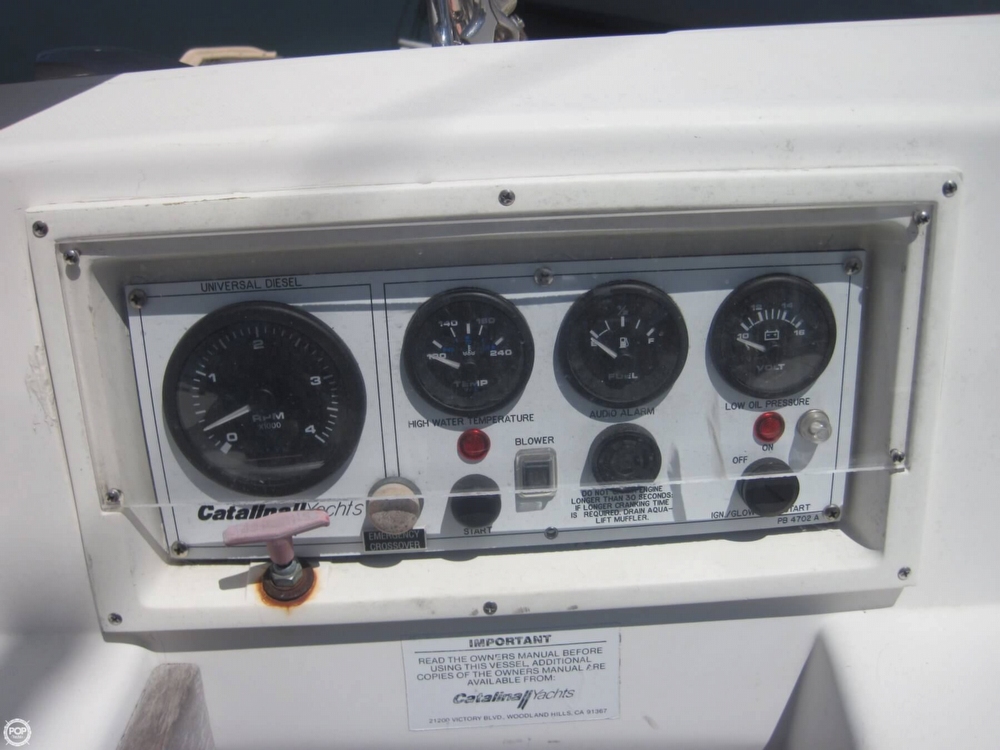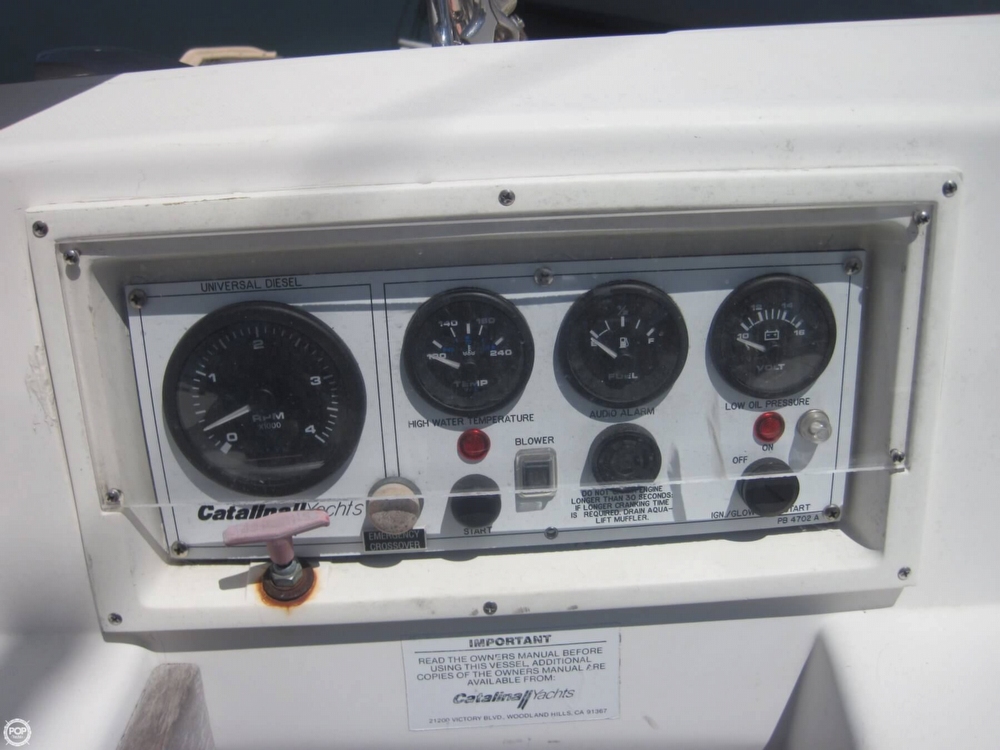 1988 Catalina Yachts 34 MK I | 1988 Catalina 34 MK I - Photo #19
1988 Catalina Yachts 34 MK I | 1988 Catalina 34 MK I - Photo #20
1988 Catalina Yachts 34 MK I | 1988 Catalina 34 MK I - Photo #21
1988 Catalina Yachts 34 MK I | 1988 Catalina 34 MK I - Photo #22
1988 Catalina Yachts 34 MK I | 1988 Catalina 34 MK I - Photo #23
1988 Catalina Yachts 34 MK I | 1988 Catalina 34 MK I - Photo #24
1988 Catalina Yachts 34 MK I | 1988 Catalina 34 MK I - Photo #25
1988 Catalina Yachts 34 MK I | 1988 Catalina 34 MK I - Photo #26
1988 Catalina Yachts 34 MK I | 1988 Catalina 34 MK I - Photo #27
1988 Catalina Yachts 34 MK I | 1988 Catalina 34 MK I - Photo #28
1988 Catalina Yachts 34 MK I | 1988 Catalina 34 MK I - Photo #29
1988 Catalina Yachts 34 MK I | 1988 Catalina 34 MK I - Photo #30
1988 Catalina Yachts 34 MK I | 1988 Catalina 34 MK I - Photo #31
1988 Catalina Yachts 34 MK I | 1988 Catalina 34 MK I - Photo #32
1988 Catalina Yachts 34 MK I | 1988 Catalina 34 MK I - Photo #33
1988 Catalina Yachts 34 MK I | 1988 Catalina 34 MK I - Photo #34
1988 Catalina Yachts 34 MK I | 1988 Catalina 34 MK I - Photo #35
1988 Catalina Yachts 34 MK I | 1988 Catalina 34 MK I - Photo #36
1988 Catalina Yachts 34 MK I | 1988 Catalina 34 MK I - Photo #37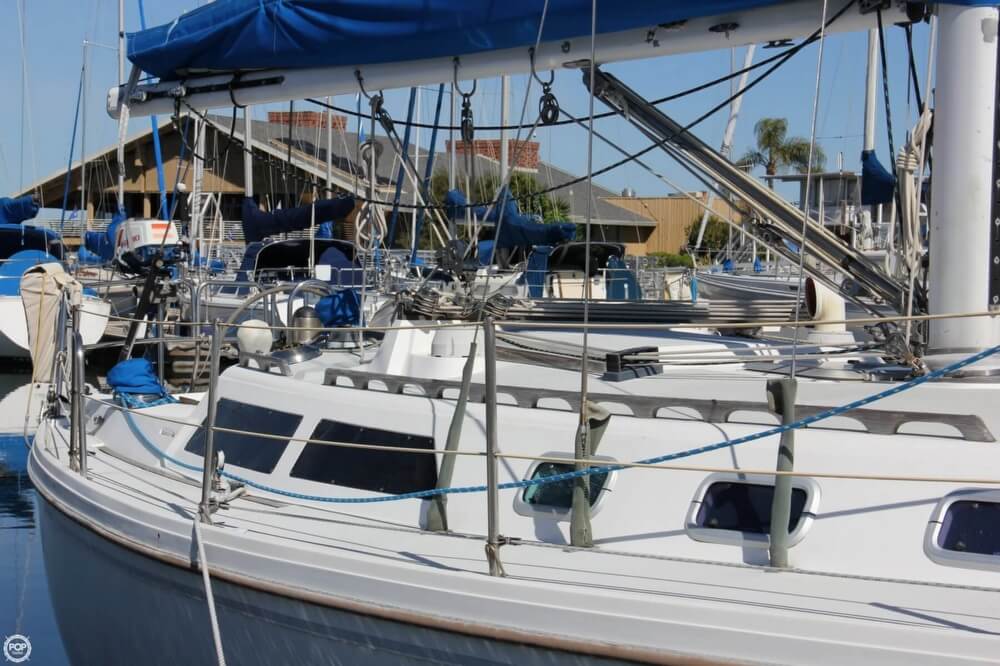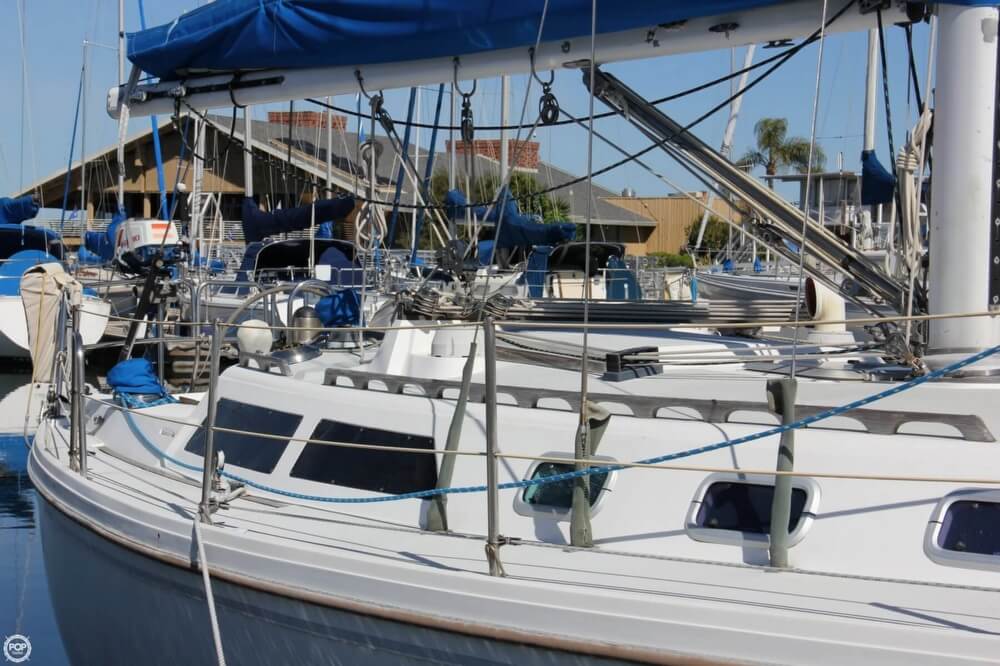 1988 Catalina Yachts 34 MK I | 1988 Catalina 34 MK I - Photo #38
1988 Catalina Yachts 34 MK I | 1988 Catalina 34 MK I - Photo #39
1988 Catalina Yachts 34 MK I | 1988 Catalina 34 MK I - Photo #40
$42,000 USD
Available
Used
1988
34 MK I
Redwood City, California, US
Sail
074600
34ft / 10.36 m
12ft / 3.66 m

Universal
M-25xp
Inboard
Diesel
Fiberglass
11500
2016-06-29
2016-06-29
1848327
- Stock #074600 -

This Boats was SOLD on May 27.



At POP Yachts, we will always provide you with a TRUE representation of every Boats we market. We encourage all buyers to schedule a survey for an independent analysis. Any offer to purchase is ALWAYS subject to satisfactory survey results.

Take a look at ALL ***144 PICTURES*** of this Boats, AND A VIDEO, on our main website at POPYACHTS DOT COM. We appreciate that you took your time to look at our advertisement and we look forward to speaking with you!
Condition'Imi Loa" has been reported to be lovingly maintained and extensively upgraded. A 2013 survey and description of upgrades as well as complete maintenance records are available on request. Boat has received $10,000 worth of recent (last 2 years) upgrades and refurbishment.

'Imi Loa is a 1988 Catalina 34, an ideal San Francisco Bay boat and quite possibly the most popular cruiser/racer in its size range on the Bay. A stiff and comfortable yacht with many amenities, it comfortably accommodates up to six people. While the C-34 sails well in the typically heavy San Francisco summer winds, it is easily handled by one or two persons.

With her spacious cockpit and folding table, 'Imi Loa has plenty of room for enjoying cocktails and snacks during quiet evening sails or while cruising through Richardson Bay and her bright and airy salon in the main cabin is perfect for apres-sail entertaining.

In addition, owner is an ASA-certified instructor and USCG licensed Master (100T), if you'd like help getting comfortable with the boat or local delivery (San Francisco and San Pablo Bay), he would be happy to assist. Long distance delivery service is also available.
Navigational Equipment - Autopilot (Simrad WP32 Wheel Pilot W/handheld Remote Control.)
- Handheld VHF (Standard Horizon HX571 Floating Handheld.)
- VHF (Standard Horizon Intrepid With RAM Mic Extension Connected To Magellan GPS 3000XL)
Mechanical - Ballast
- Bilge Pump (2)
- Bottom Paint
- Cooling System (Fresh Water Cooled)
- Engine Displacement (23hp)
- Fuel Tank (23 Gal)
- GPS (Magellan 3000XL)
- Heat Exchanger
Electrical Systems - Accessory Switches
- Alternator (Balmar Maxcharge Remote Alternator Regulator)
- Amplifier
- Battery (Separate Engine Battery (ARC/ 12v Gp27) And House Bank (4 US Battery US22XC/6V)
- Battery Charger (Statpower True Charge 40 W/remote Display Smart Charger)
- Battery Switch (Balmar Digital Duo Battery Isolator With Emergency Crossover Button On Engine Cockpit Panel)
- Ship's Power (12v DC)
- Shore Power (110v. AC
- Shore Power Cord
- Solar Panel (Solara Solar Panel W/morningstar Sunguard Solar Controller)
- Speakers
- Stereo (Alpine With CD And Amp)
- Storage Batteries (House Bank (4 US Battery Us2200xc/6v Deep Cycle In Series/parallel For 460 Ah).)
Accommodations - Cabinets
- Cabins
- Countertops
- Dinette
- Galley
- Head
- Hot Water System (Force 10 (6gal))
- Ice Box
- Oven (Hillerange CNG)
- Pressurized Water System
- Sink (2)
- Stove (Hillerange CNG)
- Water Pressurized
Construction - Keel Type (Fin)
Deck Gear - Anchor (2)
- BBQ Grill (Magma Propane)
- Dinghy Lift (Garhaur O /B Lift)
- Fenders
Safety Equipment - Compass
- Dock Lines
- Fenders
- Fire Extinguisher (3)
- Horn (Handheld)
- Life Jackets (3)
- Pfd's (3)
Sails - Downhaul
- Headsail (Doyle 5.5 120)
- Main (Doyle 7.62 W/ Stackpack)
- Spinnaker (Doyle .75 Asym W/ Sock)
- Lazy Jacks
- Main Sheet
- Reefing Mainsail
- Roller Furling Jib (Pro Furl)
- Sail Covers
- Sheet Winches
- Vang
- Winches (4-2 Headsail, 1 For The Main Halyard & Main Sheet, And An Aux Winch For Odd Jobs)
Rigging - Blocks
- Boom
- Furler
- Mast (Aluminum)
- Rigging Hardware
- Roller Furling Jib
- Running Rigging
- Standing Rigging
For Sale By POP Yachts
6384 Tower Lane, Unit A
Sarasota, Florida, 34240
US