2007 Grand Soleil 45
$269,000 USD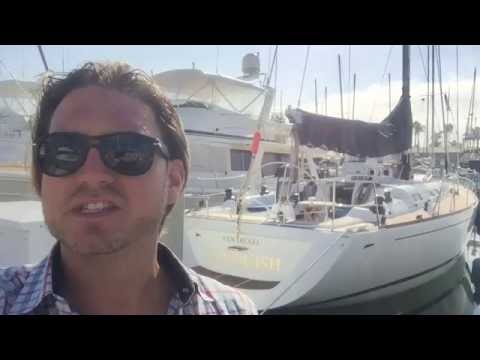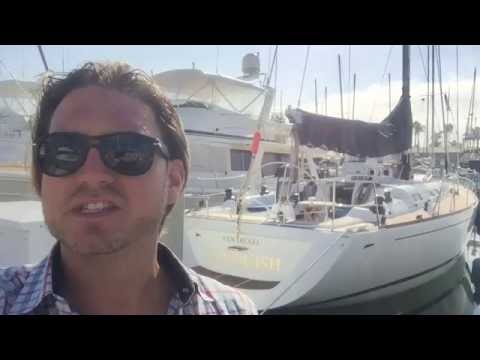 2007 Grand Soleil 45
2007 Grand Soleil 45 | Interior
2007 Grand Soleil 45 | Saloon
2007 Grand Soleil 45 | Galley
2007 Grand Soleil 45 | Navigation Equipment
2007 Grand Soleil 45 | Cabin
2007 Grand Soleil 45 | Deck Layout
2007 Grand Soleil 45 | Inner Layout
2007 Grand Soleil 45 | 8 of 125
2007 Grand Soleil 45 | 9 of 125
2007 Grand Soleil 45 | 10 of 125
2007 Grand Soleil 45 | 11 of 125
2007 Grand Soleil 45 | 12 of 125
2007 Grand Soleil 45 | 13 of 125
2007 Grand Soleil 45 | 14 of 125
2007 Grand Soleil 45 | 15 of 125
2007 Grand Soleil 45 | 16 of 125
2007 Grand Soleil 45 | 17 of 125
2007 Grand Soleil 45 | 18 of 125
2007 Grand Soleil 45 | 19 of 125
2007 Grand Soleil 45 | 20 of 125
2007 Grand Soleil 45 | 21 of 125
2007 Grand Soleil 45 | 22 of 125
2007 Grand Soleil 45 | 23 of 125
2007 Grand Soleil 45 | 24 of 125
2007 Grand Soleil 45 | 25 of 125
2007 Grand Soleil 45 | 26 of 125
2007 Grand Soleil 45 | 27 of 125
2007 Grand Soleil 45 | 28 of 125
2007 Grand Soleil 45 | 29 of 125
2007 Grand Soleil 45 | 30 of 125
2007 Grand Soleil 45 | 31 of 125
2007 Grand Soleil 45 | 32 of 125
2007 Grand Soleil 45 | 33 of 125
2007 Grand Soleil 45 | 34 of 125
2007 Grand Soleil 45 | 35 of 125
2007 Grand Soleil 45 | 36 of 125
2007 Grand Soleil 45 | 37 of 125
2007 Grand Soleil 45 | 38 of 125
2007 Grand Soleil 45 | 39 of 125
2007 Grand Soleil 45 | 40 of 125
2007 Grand Soleil 45 | 41 of 125
2007 Grand Soleil 45 | 42 of 125
2007 Grand Soleil 45 | 43 of 125
2007 Grand Soleil 45 | 44 of 125
2007 Grand Soleil 45 | 45 of 125
2007 Grand Soleil 45 | 46 of 125
2007 Grand Soleil 45 | 47 of 125
2007 Grand Soleil 45 | 48 of 125
2007 Grand Soleil 45 | 49 of 125
2007 Grand Soleil 45 | 50 of 125
2007 Grand Soleil 45 | 51 of 125
2007 Grand Soleil 45 | 52 of 125
2007 Grand Soleil 45 | 53 of 125
2007 Grand Soleil 45 | 54 of 125
2007 Grand Soleil 45 | 55 of 125
2007 Grand Soleil 45 | 56 of 125
2007 Grand Soleil 45 | 57 of 125
2007 Grand Soleil 45 | 58 of 125
2007 Grand Soleil 45 | 59 of 125
2007 Grand Soleil 45 | 60 of 125
2007 Grand Soleil 45 | 61 of 125
2007 Grand Soleil 45 | 62 of 125
2007 Grand Soleil 45 | 63 of 125
2007 Grand Soleil 45 | 64 of 125
2007 Grand Soleil 45 | 65 of 125
2007 Grand Soleil 45 | 66 of 125
2007 Grand Soleil 45 | 67 of 125
2007 Grand Soleil 45 | 68 of 125
2007 Grand Soleil 45 | 69 of 125
2007 Grand Soleil 45 | 70 of 125
2007 Grand Soleil 45 | 71 of 125
2007 Grand Soleil 45 | 72 of 125
2007 Grand Soleil 45 | 73 of 125
2007 Grand Soleil 45 | 74 of 125
2007 Grand Soleil 45 | 75 of 125
2007 Grand Soleil 45 | 76 of 125
2007 Grand Soleil 45 | 77 of 125
2007 Grand Soleil 45 | 78 of 125
2007 Grand Soleil 45 | 79 of 125
2007 Grand Soleil 45 | 80 of 125
2007 Grand Soleil 45 | 81 of 125
2007 Grand Soleil 45 | 82 of 125
2007 Grand Soleil 45 | 83 of 125
2007 Grand Soleil 45 | 84 of 125
2007 Grand Soleil 45 | 85 of 125
2007 Grand Soleil 45 | 86 of 125
2007 Grand Soleil 45 | 87 of 125
2007 Grand Soleil 45 | 88 of 125
2007 Grand Soleil 45 | 89 of 125
2007 Grand Soleil 45 | 90 of 125
2007 Grand Soleil 45 | 91 of 125
2007 Grand Soleil 45 | 92 of 125
2007 Grand Soleil 45 | 93 of 125
2007 Grand Soleil 45 | 94 of 125
2007 Grand Soleil 45 | 95 of 125
2007 Grand Soleil 45 | 96 of 125
2007 Grand Soleil 45 | 97 of 125
2007 Grand Soleil 45 | 98 of 125
2007 Grand Soleil 45 | 99 of 125
2007 Grand Soleil 45 | 100 of 125
2007 Grand Soleil 45 | 101 of 125
2007 Grand Soleil 45 | 102 of 125
2007 Grand Soleil 45 | 103 of 125
2007 Grand Soleil 45 | 104 of 125
2007 Grand Soleil 45 | 105 of 125
2007 Grand Soleil 45 | 106 of 125
2007 Grand Soleil 45 | 107 of 125
2007 Grand Soleil 45 | 108 of 125
2007 Grand Soleil 45 | 109 of 125
2007 Grand Soleil 45 | 110 of 125
2007 Grand Soleil 45 | 111 of 125
2007 Grand Soleil 45 | 112 of 125
2007 Grand Soleil 45 | 113 of 125
2007 Grand Soleil 45 | 114 of 125
2007 Grand Soleil 45 | 115 of 125
2007 Grand Soleil 45 | 116 of 125
2007 Grand Soleil 45 | 117 of 125
2007 Grand Soleil 45 | 118 of 125
2007 Grand Soleil 45 | 119 of 125
2007 Grand Soleil 45 | 120 of 125
2007 Grand Soleil 45 | 121 of 125
2007 Grand Soleil 45 | 122 of 125
2007 Grand Soleil 45 | 123 of 125
2007 Grand Soleil 45 | 124 of 125
2007 Grand Soleil 45 | 125 of 125
$269,000 USD
Active
Used
2007
45
San Diego, California, US
Sail
45ft / 13.72 m
Volvo
Inboard
Diesel
Fiberglass
21120
2016-09-13
2016-10-19
2301596
New to the market! This Grand Soliel 45 is located in San Diego California.
Grand Soliel had changed the stearn and some of the major equipment on the JV designed
boats in 2006, this boat has the updated hull with a sugarscoop stearn and
swim step / fold out ladder. She also has the Volvo 55 HP Saildrive with
folding prop which is very quiet and vibration free. The earlier JV boats
had Yanmar engines and conventional prop shafts.
Down Below:
Vanquish is the owner version with a large forward cabin with island bed and
large wrap around head / shower. She also has the cherry wood upgrade
interior with corian counters.
Uptop:
She has full teak decks and all Harken upgraded deck hardware / winches.
The rig is the Sparcraft Performance 3 spreader mast with rigid vang. This
rig has swept back spreaders which make her easy to sail in that there is no
intermediate stay or running back stays to contend with.
Sail Inventory:
1. 2015 3Di Racing main - 2 full battens
2. 2014 Carbon Racing Genoa
3. 2013 Carbon Racing Blade Jib
4. 2012 Masthead A2 Spin - Downwind
5. 2014 Masthead A3 Spin - Reaching
6. 2013 Masthead, Large, Symmetrical Spin
7. 2012 Norlam cruising main
8. 2012 Norlam furling headsail
Sparcraft Performance 3 Spreader Mast
Carbon Spinnaker Pole
Std Draft Keel - 7.5 Ft
Fully faired, epoxy bottom
Folding 3 blade prop
The history of Cantiere del Pardo began in Bologna in 1974. Their ambitious objective was to produce regatta boats that combined the best possible performance with elegant and innovative design.
Now Grand Soleil's timeless style is celebrating 40 years of history. 40 years in which these boats have left their mark on a fundamental chapter in the history of modern sailing. For years, Cantiere del Pardo has been creating yachts with care and passion, each one unique, thus establishing the company as one of the top producers worldwide. Because the Grand Soleil yachts are an icon of 'made in Italy' style. this yacht is similar to the Beneteau Sense 50 , Bruckmann 50 MK11 , Dufour 500 GL , Dufour 512 , Grand Soleil 50 B&C . Hunter 50 , Impression , Jeanneau 519 Sun Odyssey , Marlow Hunter , X - Yachts XP , Alubat OVNI , Beneteau Oceanis 48 , Delphia 47 , Island Packet 485 , Tayana , Dehler , Hunter 47 , Jeanneau 479 , Allures 45 , Bavaria Yachts Cruiser 46 , Beneteau Oceanis 45 , Dehler 46 , Delphia 46 DS , Outbound , Elan Impression , Hanse 455 , Moody 45 DS , Catalina 445 , Dufour Yachts 460 Grand Large , Eagle 44 , Nyrstar , Pacific Seacraft 44 , Rustler 44DS Salona 44 , 
Electronics
B&G GPS Touch Screen Plotter at the Helm 
Raymarine Auto Pilot
Raymarine Wind, Depth, Speed
Raymarine GPS Plotter at Nav Station
VHF W/AIS
Sail Inventory
Sail Inventory:
1. 2015 3Di Racing main - 2 full battens
2. 2014 Carbon Racing Genoa
3. 2013 Carbon Racing Blade Jib
4. 2012 Masthead A2 Spin - Downwind
5. 2014 Masthead A3 Spin - Reaching
6. 2013 Masthead, Large, Symmetrical Spin
7. 2012 Norlam cruising main
8. 2012 Norlam furling headsail
Sparcraft Performance 3 Spreader Mast
Keel & Bottom
Std Draft Keel - 7.5 Ft
Fully faired, Epoxy Racing Bottom 2013 with special paint that lasts 10 years
3 blade folding prop
Canvas
Helm cover
Boom Cockpit Cover
Hatch Covers
Winch Covers
Manufacturer Provided Description
2 IMS World Championships, 3 IMS European Championships, 3 IMS Italian Championships, 2 times winner at the Copa del Rey and also the Fastnet Race; these are the results of our yachts during the last 3 years in the most challenging and prominent regattas in Europe. Cantiere del Pardo clearly realizes that a high level regatta provides the best test-bed for materials, the study of sail plans, positioning and sizing of deck hardware, the hydrodynamic tuning of all immersed appendages and the ideal calculation and dimension of the keel. The results obtained by Grand Soleil represent, without reserve, the quality of the work achieved.
Disclaimer
The Company offers the details of this vessel in good faith but cannot guarantee or warrant the accuracy of this information nor warrant the condition of the vessel. A buyer should instruct his agents, or his surveyors, to investigate such details as the buyer desires validated. This vessel is offered subject to prior sale, price change, or withdrawal without notice.
For Sale By Cruising Yachts, Inc. - San Diego
1880 Harbor Island Drive Suite 200
San Diego, California, 92101
US