2008 Hanse 540e
$448,000 USD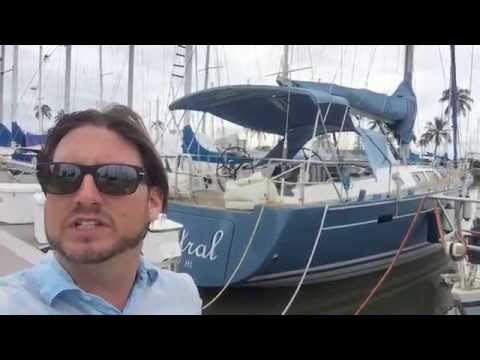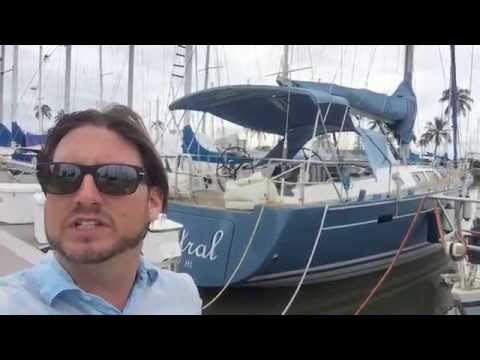 2008 Hanse 540e
2008 Hanse 540e | 1 of 207
2008 Hanse 540e | 2 of 207
2008 Hanse 540e | 3 of 207
2008 Hanse 540e | 4 of 207
2008 Hanse 540e | 5 of 207
2008 Hanse 540e | 6 of 207
2008 Hanse 540e | 7 of 207
2008 Hanse 540e | 8 of 207
2008 Hanse 540e | 9 of 207
2008 Hanse 540e | 10 of 207
2008 Hanse 540e | 11 of 207
2008 Hanse 540e | 12 of 207
2008 Hanse 540e | 13 of 207
2008 Hanse 540e | 14 of 207
2008 Hanse 540e | 15 of 207
2008 Hanse 540e | 16 of 207
2008 Hanse 540e | 17 of 207
2008 Hanse 540e | 18 of 207
2008 Hanse 540e | 19 of 207
2008 Hanse 540e | 20 of 207
2008 Hanse 540e | 21 of 207
2008 Hanse 540e | 22 of 207
2008 Hanse 540e | 23 of 207
2008 Hanse 540e | 24 of 207
2008 Hanse 540e | 25 of 207
2008 Hanse 540e | 26 of 207
2008 Hanse 540e | 27 of 207
2008 Hanse 540e | 28 of 207
2008 Hanse 540e | 29 of 207
2008 Hanse 540e | 30 of 207
2008 Hanse 540e | 31 of 207
2008 Hanse 540e | 32 of 207
2008 Hanse 540e | 33 of 207
2008 Hanse 540e | 34 of 207
2008 Hanse 540e | 35 of 207
2008 Hanse 540e | 36 of 207
2008 Hanse 540e | 37 of 207
2008 Hanse 540e | 38 of 207
2008 Hanse 540e | 39 of 207
2008 Hanse 540e | 40 of 207
2008 Hanse 540e | 41 of 207
2008 Hanse 540e | 42 of 207
2008 Hanse 540e | 43 of 207
2008 Hanse 540e | 44 of 207
2008 Hanse 540e | 45 of 207
2008 Hanse 540e | 46 of 207
2008 Hanse 540e | 47 of 207
2008 Hanse 540e | 48 of 207
2008 Hanse 540e | 49 of 207
2008 Hanse 540e | 50 of 207
2008 Hanse 540e | 51 of 207
2008 Hanse 540e | 52 of 207
2008 Hanse 540e | 53 of 207
2008 Hanse 540e | 54 of 207
2008 Hanse 540e | 55 of 207
2008 Hanse 540e | 56 of 207
2008 Hanse 540e | 57 of 207
2008 Hanse 540e | 58 of 207
2008 Hanse 540e | 59 of 207
2008 Hanse 540e | 60 of 207
2008 Hanse 540e | 61 of 207
2008 Hanse 540e | 62 of 207
2008 Hanse 540e | 63 of 207
2008 Hanse 540e | 64 of 207
2008 Hanse 540e | 65 of 207
2008 Hanse 540e | 66 of 207
2008 Hanse 540e | 67 of 207
2008 Hanse 540e | 68 of 207
2008 Hanse 540e | 69 of 207
2008 Hanse 540e | 70 of 207
2008 Hanse 540e | 71 of 207
2008 Hanse 540e | 72 of 207
2008 Hanse 540e | 73 of 207
2008 Hanse 540e | 74 of 207
2008 Hanse 540e | 75 of 207
2008 Hanse 540e | 76 of 207
2008 Hanse 540e | 77 of 207
2008 Hanse 540e | 78 of 207
2008 Hanse 540e | 79 of 207
2008 Hanse 540e | 80 of 207
2008 Hanse 540e | 81 of 207
2008 Hanse 540e | 82 of 207
2008 Hanse 540e | 83 of 207
2008 Hanse 540e | 84 of 207
2008 Hanse 540e | 85 of 207
2008 Hanse 540e | 86 of 207
2008 Hanse 540e | 87 of 207
2008 Hanse 540e | 88 of 207
2008 Hanse 540e | 89 of 207
2008 Hanse 540e | 90 of 207
2008 Hanse 540e | 91 of 207
2008 Hanse 540e | 92 of 207
2008 Hanse 540e | 93 of 207
2008 Hanse 540e | 94 of 207
2008 Hanse 540e | 95 of 207
2008 Hanse 540e | 96 of 207
2008 Hanse 540e | 97 of 207
2008 Hanse 540e | 98 of 207
2008 Hanse 540e | 99 of 207
2008 Hanse 540e | 100 of 207
2008 Hanse 540e | 101 of 207
2008 Hanse 540e | 102 of 207
2008 Hanse 540e | 103 of 207
2008 Hanse 540e | 104 of 207
2008 Hanse 540e | 105 of 207
2008 Hanse 540e | 106 of 207
2008 Hanse 540e | 107 of 207
2008 Hanse 540e | 108 of 207
2008 Hanse 540e | 109 of 207
2008 Hanse 540e | 110 of 207
2008 Hanse 540e | 111 of 207
2008 Hanse 540e | 112 of 207
2008 Hanse 540e | 113 of 207
2008 Hanse 540e | 114 of 207
2008 Hanse 540e | 115 of 207
2008 Hanse 540e | 116 of 207
2008 Hanse 540e | 117 of 207
2008 Hanse 540e | 118 of 207
2008 Hanse 540e | 119 of 207
2008 Hanse 540e | 120 of 207
2008 Hanse 540e | 121 of 207
2008 Hanse 540e | 122 of 207
2008 Hanse 540e | 123 of 207
2008 Hanse 540e | 124 of 207
2008 Hanse 540e | 125 of 207
2008 Hanse 540e | 126 of 207
2008 Hanse 540e | 127 of 207
2008 Hanse 540e | 128 of 207
2008 Hanse 540e | 129 of 207
2008 Hanse 540e | 130 of 207
2008 Hanse 540e | 131 of 207
2008 Hanse 540e | 132 of 207
2008 Hanse 540e | 133 of 207
2008 Hanse 540e | 134 of 207
2008 Hanse 540e | 135 of 207
2008 Hanse 540e | 136 of 207
2008 Hanse 540e | 137 of 207
2008 Hanse 540e | 138 of 207
2008 Hanse 540e | 139 of 207
2008 Hanse 540e | 140 of 207
2008 Hanse 540e | 141 of 207
2008 Hanse 540e | 142 of 207
2008 Hanse 540e | 143 of 207
2008 Hanse 540e | 144 of 207
2008 Hanse 540e | 145 of 207
2008 Hanse 540e | 146 of 207
2008 Hanse 540e | 147 of 207
2008 Hanse 540e | 148 of 207
2008 Hanse 540e | 149 of 207
2008 Hanse 540e | 150 of 207
2008 Hanse 540e | 151 of 207
2008 Hanse 540e | 152 of 207
2008 Hanse 540e | 153 of 207
2008 Hanse 540e | 154 of 207
2008 Hanse 540e | 155 of 207
2008 Hanse 540e | 156 of 207
2008 Hanse 540e | 157 of 207
2008 Hanse 540e | 158 of 207
2008 Hanse 540e | 159 of 207
2008 Hanse 540e | 160 of 207
2008 Hanse 540e | 161 of 207
2008 Hanse 540e | 162 of 207
2008 Hanse 540e | 163 of 207
2008 Hanse 540e | 164 of 207
2008 Hanse 540e | 165 of 207
2008 Hanse 540e | 166 of 207
2008 Hanse 540e | 167 of 207
2008 Hanse 540e | 168 of 207
2008 Hanse 540e | 169 of 207
2008 Hanse 540e | 170 of 207
2008 Hanse 540e | 171 of 207
2008 Hanse 540e | 172 of 207
2008 Hanse 540e | 173 of 207
2008 Hanse 540e | 174 of 207
2008 Hanse 540e | 175 of 207
2008 Hanse 540e | 176 of 207
2008 Hanse 540e | 177 of 207
2008 Hanse 540e | 178 of 207
2008 Hanse 540e | 179 of 207
2008 Hanse 540e | 180 of 207
2008 Hanse 540e | 181 of 207
2008 Hanse 540e | 182 of 207
2008 Hanse 540e | 183 of 207
2008 Hanse 540e | 184 of 207
2008 Hanse 540e | 185 of 207
2008 Hanse 540e | 186 of 207
2008 Hanse 540e | 187 of 207
2008 Hanse 540e | 188 of 207
2008 Hanse 540e | 189 of 207
2008 Hanse 540e | 190 of 207
2008 Hanse 540e | 191 of 207
2008 Hanse 540e | 192 of 207
2008 Hanse 540e | 193 of 207
2008 Hanse 540e | 194 of 207
2008 Hanse 540e | 195 of 207
2008 Hanse 540e | 196 of 207
2008 Hanse 540e | 197 of 207
2008 Hanse 540e | 198 of 207
2008 Hanse 540e | 199 of 207
2008 Hanse 540e | 200 of 207
2008 Hanse 540e | 201 of 207
2008 Hanse 540e | 202 of 207
2008 Hanse 540e | 203 of 207
2008 Hanse 540e | 204 of 207
2008 Hanse 540e | 205 of 207
2008 Hanse 540e | 206 of 207
2008 Hanse 540e | 207 of 207
$448,000 USD
Active
Used
2008
540e
San Diego, California, US
Sail
54ft / 16.46 m
16ft / 4.88 m

Yanmar
Diesel
Fiberglass
41226
2015-11-02
2016-10-15
1923703
                          **This Yacht is going to be in San Diego later this month** 
  Mistral currently located in Hawaii on the island of Oahu in Honolulu is a beautiful 2008 Hanse Yachts 540e Sailboat fully equipped for Offshore Cruising or Racing if you so desire. This yacht has been completely gone through with many  upgrades making her a true Performance offshore cruiser. The Hanse 540e has all new state of the art electronics and is equipped with Air Conditioning, Diesel Heating System and Generator to make your stay on board comfortable at the docks and offshore. If you are looking for a true turn key offshore performance cruiser take a serious look at Mistral a 2008 Hanse 540e Sailboat. You will not be disappointed with the features and benefits this Hanse has to offer. I look forward to hearing from you and answering all your questions, concerns and hopefully earning your business.
Best,
Ian Van Tuyl
Cruising Yachts, Inc
#Hanse #HanseYachts #Hanse540e #Sailboat #ForSale This yacht is very similar to the Beneteau Oceanis 60 , Salona 60 , Alubat Cigale , Grand Soleil 58 , Jeanneau 58 , Tayana 58  Deck Salon DS , Hanse 575 , Jeanneau 57 , Dufour 560 , Beneteau Oceanis 55 , Sense 55 , Lyman Morse LM , X - Yachts XP 55 , Eagle 54 , Jeanneau 54 , Moody 54 DS , Passport Yachts Vista 545 Center Cockpit , Allures 52 , Island Packet 520 , Jeanneau 519 Sun Odyssey , Outbound 52 , Bavaria Yachts Cruiser 51 , Beneteau Sense 51 , Bruckmann MK 11 Motorsailer , Dufour 500 GL , Dufour 512 GL , Hunter 50 Center cockpit , Impression , Marlow Hunter , Reliant , 
Electronics
All New in 2015
                                 (Helm Electronics)
Simrad NSS 12 GPS / Chart plotter in Cockpit
Simrad Radar HD
Simrad Autopilot Controller at Stbd Helm
Simrad Autopilot Controller at Port Helm
Simrad Multi Repeter Stbd Helm
2-Simrad Multi Repeters Port Helm
Simrad VHF Wireless Remore in cockpit  
Fusion Stereo Remote in cockpit 
                              (Navstation Electronics)
Simrad Multi Repeter 
Simrad RS 35 VHF W / AIS
Simrad AIS 
Iridum Sat Phone W / Dock Station 
Ipad GPS / Chart plotter integration 
Entertainment & Stereo
Toshiba Flat Screen TV
Fusion MS-AV600 Stereo / CD / DVD Player
Fusion Ipod / Iphone docking station
Fusion Cockpit Remote
Bose Speakers in Salon W / Sub
Jensen Amplifier for stereo system
Sails
Fully Battened Main Sail W / 3 reef points
Lazy Bag System
Self Tacking Jib W / UV Cover
Genoa
Storm Sail
Gennaker Sail 
70% Head sail
Air Conditioning & Heating Systems
3 - Zone Air conditioning systems W / Reverse Heating one unit in master, Second unit in salon and third unit in aft staterooms 
All 3 A/C Units have there own Sump Boxes with float switches so no water goes into bilges 
Webasto Diesel heating system vented through out the yacht 
Generator
Fisher Panda Generator 76.2 Hours 
Fully serviced every year 
Canvas / Covers
Custom Dodger W / Covers
S/S Hand Rails on Dodger 
Connector between Dodger & Bimini 
Custom Bimini W / 3 Windows over head & Boom Light 
Hatch Covers
Wheel Covers
Clutch Covers
Toe Rail Block Covers
Main Sail Cover 
Batteries
11 total AGM Batteries 
10 AGM House Batteries 1,100 total amp hours
Isolated Engine and generator start battery 
Bow Thruster
Max Power Bow Thruster
Retractable for Less Drag
Custom Joystick Guard at Controller 
Fully Serviced this year at last bottom paint 
Heads
New in 2015 
Fresh Water Tecma Marine Heads
Latest Service & Bottom Paint
The vessel has been kept in the best condition and this year the seller has pulled it out and had a new bottom applied along with having the rudder and bow thruster fully serviced. (See pictures in listing)
New Bottom Paint 2015
Engine Fully Serviced
Generator Fully Serviced
Complete Spares for the Engine
Complete Spares for the Generator
New Temca Heads
New AGM Batteries
New 3 blade Folding Prop
New Canvas Covers
Carbon Fiber Wheels Re-Finished W/Grip on outer edge
New Manual Bilge Pump 
Sail Area
I : 70.92 ft
J : 19.58 ft
P : 70.42 ft
E : 21.33 ft
Working Sail Area : 1668.00 sq ft
Construction & Materials
High quality marine plywood, mahogany veneer, satin varnish
Option: American cherry, satin varnish
White bulkheads
Wooden door frames
Wood / Sandwich doors
Teak styled floor squares in the saloon, individually to be opened
the optional pricelist shows an alternative floor to our standard teak
Upholstery
According to Hanse colour selection
Forward cabin
Version B1 Owner cabin with island berth, extensive hanging lockers and drawers including a head and shower unit in owners state room
Options according to Hanse Individual Cabin Concept
Main Saloon
Version C 1
Large saloon table
Lockers
L-shaped sofa on portside
2 retractable and ergonomic chairs
Options according to Hanse Individual Cabin Concept
Navigation area
Seat with storage
Locker above chart table for instruments and books
Space to mount electronics
110 V / 230 V / 12 V outlet
Storage in the chart table
Chart light
Aft cabin
Version D1
2 double aft cabins with locker space
Each cabin with individual head and shower
Interior Concepts
Different layouts, according to Hanse Individual Cabin Concept
Head / Shower
Toilet and shower in forward cabin with electrical toilet
Toilet and shower in the aft cabin with manual toilet
CoreanTM solid surface black quartz with sink
Electrical drain pump
Mirror
Locker & shelves
Opening hatch
Electrical
12V / 24 V and 110 V / 230 V
Batteries
Main battery switches
Engine battery 12 V / 80 Ah
Service/winch battery bank:12 V / 310 Ah batteries
Battery charger / Shore power
Battery charger 12 V / 50 A
Isolator switch
2 x 110 V / 230 V shore supply protected with differential breaker and distribution system
Electric switch panel 110 V / 230 V
2 differential breakers
Control gauges
Voltmeter
Electric switch panel 12 V
Switches for all onboard electrics
Voltmeter and battery control
Water / Fuel gauges
12 V Electric equipment
Electrical anchor windlass
Electrical winch, 54 AEST
Pumps
Navigation lights
Interior lights
Refrigerator
Freezer frontloading
Outlets 110 V / 230 V
at chart table twin outlet
in fwd. cabin one each
in aft. cabin one each
in galley twin outlet
in saloon twin outlet
in heads one each
Outlets 12 V
at chart table
at helm station
Interior lighting
Overhead lighting in cabins, saloon, galley and heads
Lighting in engine compartment
Reading lights in saloon and cabins
Night light on companion way
Indirect lighting
Storage room aft
Galley
Solid surface, CoreanTM black quartz with integrated double sink
3-burner LPG stove with oven, gimbled
Gas system and self draining LPG bottle storage in cockpit
Microwave
Extra large fridge of approx. 130 l, top and front loader with light
Freezer, front loader, capacity approx. 80l
Lockers and drawers
Trash can
Engine & Fuel
Yanmar 4JH4HTBE, 81 KW / 110 HP, diesel engine
Stainless steel shaft
3 bladed folding propeller
1 alternator 12 V / 100 amp (Balmar)
Fuel tank, capacity approx. 100 Gallons 
Fuel infill on deck
Fuel filter / Water separator
Engine room sound insulated and illuminated with room for generator above engine
Hull & Construction
Hull built with prepreg fibreglass fabrics in epoxy, vacuum cured with CorecellTM foam, postcured
White hull with blue double water lines
Options for different hull colours according to Hanse colour selection
Opening transom
Dinghy storage in the aft compartment
GRP strongback
Hull windows
Deck & Equipment
Deck white
Hand laid sandwich construction, thermal and sound insulated
Deck Equipment
Teak on side decks
Teak on seats and cockpit floor
Teak partly on coach roof
Partial moulded non-skid surface on the coach roof
Engine control at helm station stb
6 retractable mooring cleats
Self-draining anchor locker with electrical windlass under deck
Flush retractable anchor davit with anchor roller and spring lifting assistance for storage inside the locker
Stainless steel cockpit table with acrylic glass and chart plotter bracket
Foredeck sail storage
Hot & cold shower on aft deck
Self-draining cockpit
Halyard storage boxes in the cockpit
Storage for gas bottle, selfdraining
Stainless steel swim ladder
Hinged swimming platform
Genoa tracks with pin stop cars
Selftacking jib track, fully integrated in the foredeck
Mainsheet on coach roof
2 x 6 sheave deck organizers
12 deck jammers
Padeyes for gennaker
7 hatches
2 Flush hatches on the coach roof
Opening portholes in cockpit
Stainless steel pushpit with navigation light and ensign shaft socket
Stainless steel split pulpit with navigation lights
Stainless steel stanchions tapered
Rail gates on both sides
4 winches in cockpit: 1 electrical all purpose winch 54 AEST on starboard halyard position, 1 primary winch 54 AST, 2 secondary winches 46 AST
Navigation Lights
Navigation lights LED
Navigation lights on pulpit and pushpit
Steaming light
Anchor light
Navigation instruments
Compass illuminated
Speedometer and depth sounder on a combi display at each helm
Rig and Rigging
2 spreader silver anodised mast, tapered
Boom with 2 reefing lines
Cockpit light integrated in boom
Furling system for jib
Main halyard
Jib halyard
Main sheet
Jib sheet
Rod kicker
Maindrop system with Lazy Jacks, colour: light-blue
Backstay adjuster
Keel
Standard composite iron / lead keel
Performance draft: 2.80 m / 9´2½
Stainless steel keel bolts
Plumbing System /Fresh Water
Tank
Fresh water tanks, capacity approx. 182 Gallons 
Water infill on deck
Hot water
11 gallon water heater, running from engine and immersion heater 110 V 
Disclaimer
The Company offers the details of this vessel in good faith but cannot guarantee or warrant the accuracy of this information nor warrant the condition of the vessel. A buyer should instruct his agents, or his surveyors, to investigate such details as the buyer desires validated. This vessel is offered subject to prior sale, price change, or withdrawal without notice.
For Sale By Cruising Yachts, Inc. - San Diego
1880 Harbor Island Drive Suite 200
San Diego, California, 92101
US