2010 Jeanneau 57
$525,000 USD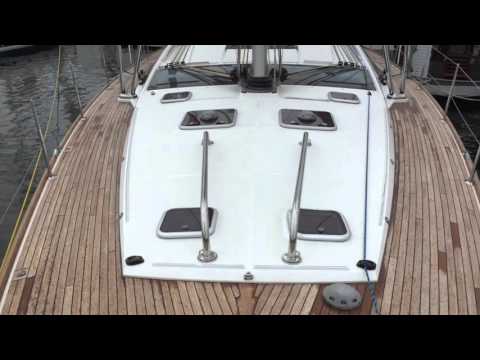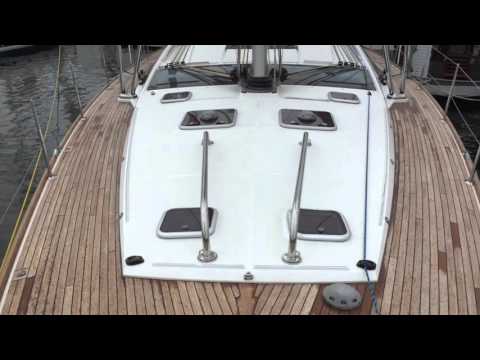 2010 Jeanneau 57
2010 Jeanneau 57 | 1 of 99
2010 Jeanneau 57 | 2 of 99
2010 Jeanneau 57 | 3 of 99
2010 Jeanneau 57 | 4 of 99
2010 Jeanneau 57 | 5 of 99
2010 Jeanneau 57 | 6 of 99
2010 Jeanneau 57 | 7 of 99
2010 Jeanneau 57 | 8 of 99
2010 Jeanneau 57 | 9 of 99
2010 Jeanneau 57 | 10 of 99
2010 Jeanneau 57 | 11 of 99
2010 Jeanneau 57 | 12 of 99
2010 Jeanneau 57 | 13 of 99
2010 Jeanneau 57 | 14 of 99
2010 Jeanneau 57 | 15 of 99
2010 Jeanneau 57 | 16 of 99
2010 Jeanneau 57 | 17 of 99
2010 Jeanneau 57 | 18 of 99
2010 Jeanneau 57 | 19 of 99
2010 Jeanneau 57 | 20 of 99
2010 Jeanneau 57 | 21 of 99
2010 Jeanneau 57 | 22 of 99
2010 Jeanneau 57 | 23 of 99
2010 Jeanneau 57 | 24 of 99
2010 Jeanneau 57 | 25 of 99
2010 Jeanneau 57 | 26 of 99
2010 Jeanneau 57 | 27 of 99
2010 Jeanneau 57 | 28 of 99
2010 Jeanneau 57 | 29 of 99
2010 Jeanneau 57 | 30 of 99
2010 Jeanneau 57 | 31 of 99
2010 Jeanneau 57 | 32 of 99
2010 Jeanneau 57 | 33 of 99
2010 Jeanneau 57 | 34 of 99
2010 Jeanneau 57 | 35 of 99
2010 Jeanneau 57 | 36 of 99
2010 Jeanneau 57 | 37 of 99
2010 Jeanneau 57 | 38 of 99
2010 Jeanneau 57 | 39 of 99
2010 Jeanneau 57 | 40 of 99
2010 Jeanneau 57 | 41 of 99
2010 Jeanneau 57 | 42 of 99
2010 Jeanneau 57 | 43 of 99
2010 Jeanneau 57 | 44 of 99
2010 Jeanneau 57 | 45 of 99
2010 Jeanneau 57 | 46 of 99
2010 Jeanneau 57 | 47 of 99
2010 Jeanneau 57 | 48 of 99
2010 Jeanneau 57 | 49 of 99
2010 Jeanneau 57 | 50 of 99
2010 Jeanneau 57 | 51 of 99
2010 Jeanneau 57 | 52 of 99
2010 Jeanneau 57 | 53 of 99
2010 Jeanneau 57 | 54 of 99
2010 Jeanneau 57 | 55 of 99
2010 Jeanneau 57 | 56 of 99
2010 Jeanneau 57 | 57 of 99
2010 Jeanneau 57 | 58 of 99
2010 Jeanneau 57 | 59 of 99
2010 Jeanneau 57 | 60 of 99
2010 Jeanneau 57 | 61 of 99
2010 Jeanneau 57 | 62 of 99
2010 Jeanneau 57 | 63 of 99
2010 Jeanneau 57 | 64 of 99
2010 Jeanneau 57 | 65 of 99
2010 Jeanneau 57 | 66 of 99
2010 Jeanneau 57 | 67 of 99
2010 Jeanneau 57 | 68 of 99
2010 Jeanneau 57 | 69 of 99
2010 Jeanneau 57 | 70 of 99
2010 Jeanneau 57 | 71 of 99
2010 Jeanneau 57 | 72 of 99
2010 Jeanneau 57 | 73 of 99
2010 Jeanneau 57 | 74 of 99
2010 Jeanneau 57 | 75 of 99
2010 Jeanneau 57 | 76 of 99
2010 Jeanneau 57 | 77 of 99
2010 Jeanneau 57 | 78 of 99
2010 Jeanneau 57 | 79 of 99
2010 Jeanneau 57 | 80 of 99
2010 Jeanneau 57 | 81 of 99
2010 Jeanneau 57 | 82 of 99
2010 Jeanneau 57 | 83 of 99
2010 Jeanneau 57 | 84 of 99
2010 Jeanneau 57 | 85 of 99
2010 Jeanneau 57 | 86 of 99
2010 Jeanneau 57 | 87 of 99
2010 Jeanneau 57 | 88 of 99
2010 Jeanneau 57 | 89 of 99
2010 Jeanneau 57 | 90 of 99
2010 Jeanneau 57 | 91 of 99
2010 Jeanneau 57 | 92 of 99
2010 Jeanneau 57 | 93 of 99
2010 Jeanneau 57 | 94 of 99
2010 Jeanneau 57 | 95 of 99
2010 Jeanneau 57 | 96 of 99
2010 Jeanneau 57 | 97 of 99
2010 Jeanneau 57 | 98 of 99
2010 Jeanneau 57 | 99 of 99
$525,000 USD
Active
Used
2010
57
Marina del Rey, California, US
Sail
57ft / 17.37 m
16ft 3in / 4.95 m

Volkswagen
Inboard
Diesel
Fiberglass
2014-01-31
2016-10-19
1874785
                                      *LLC Owned**
                     **Owner willing to look at all offers**
                     **Deep Draft 8'2''Keel & Deep Keel**
      Ask me about the major benefits and savings that can be had on the transferable LLC
                           AN EXCLUSIVE AND LUXURIOUS WORLD AWAITS YOU 
Welcome onboard the new Jeanneau 57. This elegant offshore cruiser
offers an exceptional interior and deck plan designed by Vittorio Garroni
with ease of handling in mind. Every detail has been conceived to offer the
highest quality cruising experience.
Welcome to a new style of contemporary interior that reflects a long
nautical heritage. Rich materials are found throughout including leather,
wood flooring and stainless steel. Sleek windows and skylights bathe the
interior is light.
Welcome to sailing performance worthy of a Jeanneau Yacht. From
the drawing boards of Philippe Briand comes the long waterline and
careful weight distribution that ensures speed and seaworthiness
unmatched in her class.
Welcome to the level of comfort that you have been seeking. Finely
appointed cabins, spacious galley and luxurious lounging and dining
areas make every moment onboard enjoyable and memorable.
WELCOME TO THE WORLD OF JEANNEAU YACHTS This vessel is similar to the Beneteau 57, Beneteau 58 , Beneteau 55 Oceanis Yacht  62 Hanse 575 & 588 , Moody 54 Dufour 560 & 56 , Bavaria Cruiser 51 , Hylas 54 , 
This yacht is very similar to the Beneteau Oceanis 60 , Salona 60 , Alubat Cigale , Grand Soleil 58 , Jeanneau 58 , Tayana 58 Deck Salon DS , Hanse 575 , Jeanneau 57 , Dufour 560 , Beneteau Oceanis 55 , Sense 55 , Lyman Morse LM , X - Yachts XP 55 , Eagle 54 , Jeanneau 54 , Moody 54 DS , Passport Yachts Vista 545 Center Cockpit , Allures 52 , Island Packet 520 , Jeanneau 519 Sun Odyssey , Outbound 52 , Bavaria Yachts Cruiser 51 , Beneteau Sense 51 , Bruckmann MK 11 Motorsailer , Dufour 500 GL , Dufour 512 GL , Hunter 50 Center cockpit , Impression , Marlow Hunter , Reliant ,
Steering System
Joystick Control
Vessel Walkthrough Description
"Mia" has the private owners layout Forward. This is a 3 cabin 3 Head Version with ensuite heads. All the way forward in the bow is an additional captain/crew cabin with double bunk berth's to starboard, hanging locker and shelving and it's own privet head and shower.
Aft of the captain/crew forepeak is the owner's cabin complete with a large and comfortable centerline queen bed, shelving outboard and an ensuite head to starboard aft, with a hanging locker to port. There are four hatch skylight cluster to allow for more natural light and ventilation to flow into this spacious cabin.
An inviting main salon occupies the midship with the "Ambiance Espresso" upholstery. The dining area includes a comfortable settee to port and a U shaped dining area with moveable armchairs inboard surrounding the dining table for additional seating.
Galley facilities include of a microwave, 230v There is a three-burner stove with oven. All this is surrounded by plenty of storage and work surfaces with soft-close drawers and flip-up bins throughout.
To starboard the forward facing navigation area with rather generously appointed electronics. It's impressive switchboard and navigational instruments give the skipper extensive information on batteries, fuel and water, and navigation information.
Aft of the companion way steps are two cabins, one each side. The cabins have two separate double berths or can covert into a centerline queen sized berth by sliding the berths together. The mirrored ensuite heads are situated forward of each cabin.
Electronics & Navigation
Raymarine plotter C140W with sealed pod mounted in cockpit 
GPS/TV interface 
Raymarine PC interface at the chart table
Raymarine ST70 autopilot with SPX30 core unit and gyrocompass,
Raymarine 4kw Radar
32" LED TV in the salon
4 display ST70 in the cockpit
DVD/CD/MP3 player with USB inlet with Bose 2.1 speaker system in the salon and cockpit speakers
Raymarine RAY55E VHF with transponder AIS
22" Plasma with Verbatim DVD system and USB inlet and speakers in Masters cabin
Iridium satellite phone
ACR Electronics EPIRB
VHF radio in the saloon and in the cockpit
Electrical Systems
16hp Bow Thruster
24 Volt 60 A additional battery charger
24 Volt, 240 A/H additional house batteries New 7/1/15
52000 BTU Cruiseair air conditioning Multi Zone units ((3) in the cabins and (2) controls in the saloon)
2500 Watt inverter
220 Volt/1500 RPM 9 KW Onan generator 648 hrs (January 2014)
1000 amps 24v Gel house batteries
(2) shore power cables (1) 32 amp, (1) 64 amp
Sails & Rigging
Sparcraft aluminum mast; stepped on keel
8'2'' Deep Draft Keel & Rudder
Dyform wire standing rigging 
Dyneema low stretch running riggin
(2) Electric genoa winches 70.2
Second windlass control at helm with chain counter
Facnor genoa furler
(2) #50 electric cabin top winches
Hydranet furling main sail with 721 sq ft of sail area
Hydranet furling genoa with 979 sq ft of sail area


Engine Details
2000hrs & Full engine service performed
140HP, 104 KW Volkswagen Marine TDI 140-5, 5-cylinder,Gearbox 2:1
(2) Engine alternators (1) 24 volt 80 amp, (2)12volt 120 amp
Turbocharger VTG (variable turbine geometry)
Manual throttle located at starboard helm station
4 Blade Feathering MAX propeller with rope cutter
Galley & Water Systems
24 Volt refrigeration in the cockpit table, at the galley and 24v freezer in galley as well
(3) Interior showers
220 Volt /24 volt/12 volt, 100 Litre/Hour water maker by Desolator
220 Volt Microwave
Electric washdown pump in the anchor locker
(3) Quiet flush electric toilet in main heads and (1) manual on the front cabin for crew
(2) 8 kg propane bottles and one additional
Extractor fan/hood including kitchen light at stove
Ground Tackle
ANCHORING KIT 40kg / 88lbs DELTA anchor and
GROUND TACKLE 100 m / 328 ft of 12mm chain attachment
to anchor via special stainless steel "twist" swivel connector that
turns the anchor the correct way as it arrives on the stemhead
Additional Information
For additional information about the Jeanneau 57 from Technical specifications, Video's Brochure check out
http://jeanneau57yacht.com
I look forward to answering all your questions and getting you on board this amazing yacht.
Best,
Ian (e-mail us using the link on this page) Company offers the details of this vessel in good faith but cannot guarantee or warrant the accuracy of this information nor warrant the condition of the vessel. A buyer should instruct his agents, or his surveyors, to investigate such details as the buyer desires validated. This vessel is offered subject to prior sale, price change, or withdrawal without notice.
For Sale By Cruising Yachts, Inc. - San Diego
1880 Harbor Island Drive Suite 200
San Diego, California, 92101
US