2015 Jeanneau Sun Odyssey 469
$358,000 USD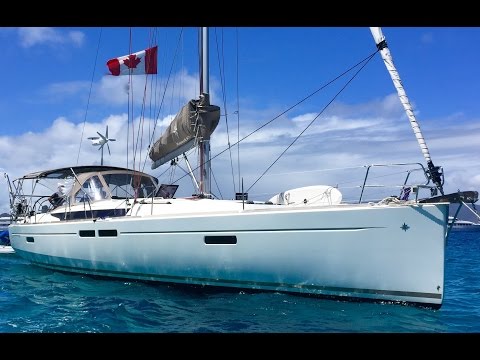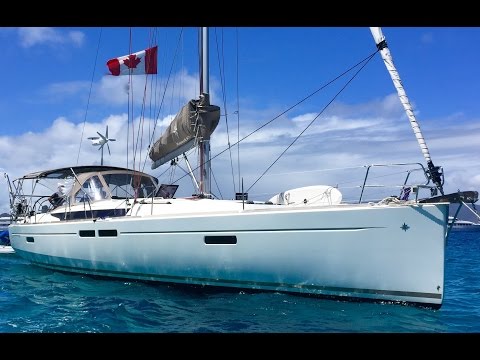 2015 Jeanneau Sun Odyssey 469
2015 Jeanneau Sun Odyssey 469 | 1 of 109
2015 Jeanneau Sun Odyssey 469 | 2 of 109
2015 Jeanneau Sun Odyssey 469 | 3 of 109
2015 Jeanneau Sun Odyssey 469 | 4 of 109
2015 Jeanneau Sun Odyssey 469 | 5 of 109
2015 Jeanneau Sun Odyssey 469 | 6 of 109
2015 Jeanneau Sun Odyssey 469 | 7 of 109
2015 Jeanneau Sun Odyssey 469 | 8 of 109
2015 Jeanneau Sun Odyssey 469 | 9 of 109
2015 Jeanneau Sun Odyssey 469 | 10 of 109
2015 Jeanneau Sun Odyssey 469 | 11 of 109
2015 Jeanneau Sun Odyssey 469 | 12 of 109
2015 Jeanneau Sun Odyssey 469 | 13 of 109
2015 Jeanneau Sun Odyssey 469 | 14 of 109
2015 Jeanneau Sun Odyssey 469 | 15 of 109
2015 Jeanneau Sun Odyssey 469 | 16 of 109
2015 Jeanneau Sun Odyssey 469 | 17 of 109
2015 Jeanneau Sun Odyssey 469 | 18 of 109
2015 Jeanneau Sun Odyssey 469 | 19 of 109
2015 Jeanneau Sun Odyssey 469 | 20 of 109
2015 Jeanneau Sun Odyssey 469 | 21 of 109
2015 Jeanneau Sun Odyssey 469 | 22 of 109
2015 Jeanneau Sun Odyssey 469 | 23 of 109
2015 Jeanneau Sun Odyssey 469 | 24 of 109
2015 Jeanneau Sun Odyssey 469 | 25 of 109
2015 Jeanneau Sun Odyssey 469 | 26 of 109
2015 Jeanneau Sun Odyssey 469 | 27 of 109
2015 Jeanneau Sun Odyssey 469 | 28 of 109
2015 Jeanneau Sun Odyssey 469 | 29 of 109
2015 Jeanneau Sun Odyssey 469 | 30 of 109
2015 Jeanneau Sun Odyssey 469 | 31 of 109
2015 Jeanneau Sun Odyssey 469 | 32 of 109
2015 Jeanneau Sun Odyssey 469 | 33 of 109
2015 Jeanneau Sun Odyssey 469 | 34 of 109
2015 Jeanneau Sun Odyssey 469 | 35 of 109
2015 Jeanneau Sun Odyssey 469 | 36 of 109
2015 Jeanneau Sun Odyssey 469 | 37 of 109
2015 Jeanneau Sun Odyssey 469 | 38 of 109
2015 Jeanneau Sun Odyssey 469 | 39 of 109
2015 Jeanneau Sun Odyssey 469 | 40 of 109
2015 Jeanneau Sun Odyssey 469 | 41 of 109
2015 Jeanneau Sun Odyssey 469 | 42 of 109
2015 Jeanneau Sun Odyssey 469 | 43 of 109
2015 Jeanneau Sun Odyssey 469 | 44 of 109
2015 Jeanneau Sun Odyssey 469 | 45 of 109
2015 Jeanneau Sun Odyssey 469 | 46 of 109
2015 Jeanneau Sun Odyssey 469 | 47 of 109
2015 Jeanneau Sun Odyssey 469 | 48 of 109
2015 Jeanneau Sun Odyssey 469 | 49 of 109
2015 Jeanneau Sun Odyssey 469 | 50 of 109
2015 Jeanneau Sun Odyssey 469 | 51 of 109
2015 Jeanneau Sun Odyssey 469 | 52 of 109
2015 Jeanneau Sun Odyssey 469 | 53 of 109
2015 Jeanneau Sun Odyssey 469 | 54 of 109
2015 Jeanneau Sun Odyssey 469 | 55 of 109
2015 Jeanneau Sun Odyssey 469 | 56 of 109
2015 Jeanneau Sun Odyssey 469 | 57 of 109
2015 Jeanneau Sun Odyssey 469 | 58 of 109
2015 Jeanneau Sun Odyssey 469 | 59 of 109
2015 Jeanneau Sun Odyssey 469 | 60 of 109
2015 Jeanneau Sun Odyssey 469 | 61 of 109
2015 Jeanneau Sun Odyssey 469 | 62 of 109
2015 Jeanneau Sun Odyssey 469 | 63 of 109
2015 Jeanneau Sun Odyssey 469 | 64 of 109
2015 Jeanneau Sun Odyssey 469 | 65 of 109
2015 Jeanneau Sun Odyssey 469 | 66 of 109
2015 Jeanneau Sun Odyssey 469 | 67 of 109
2015 Jeanneau Sun Odyssey 469 | 68 of 109
2015 Jeanneau Sun Odyssey 469 | 69 of 109
2015 Jeanneau Sun Odyssey 469 | 70 of 109
2015 Jeanneau Sun Odyssey 469 | 71 of 109
2015 Jeanneau Sun Odyssey 469 | 72 of 109
2015 Jeanneau Sun Odyssey 469 | 73 of 109
2015 Jeanneau Sun Odyssey 469 | 74 of 109
2015 Jeanneau Sun Odyssey 469 | 75 of 109
2015 Jeanneau Sun Odyssey 469 | 76 of 109
2015 Jeanneau Sun Odyssey 469 | 77 of 109
2015 Jeanneau Sun Odyssey 469 | 78 of 109
2015 Jeanneau Sun Odyssey 469 | 79 of 109
2015 Jeanneau Sun Odyssey 469 | 80 of 109
2015 Jeanneau Sun Odyssey 469 | 81 of 109
2015 Jeanneau Sun Odyssey 469 | 82 of 109
2015 Jeanneau Sun Odyssey 469 | 83 of 109
2015 Jeanneau Sun Odyssey 469 | 84 of 109
2015 Jeanneau Sun Odyssey 469 | 85 of 109
2015 Jeanneau Sun Odyssey 469 | 86 of 109
2015 Jeanneau Sun Odyssey 469 | 87 of 109
2015 Jeanneau Sun Odyssey 469 | 88 of 109
2015 Jeanneau Sun Odyssey 469 | 89 of 109
2015 Jeanneau Sun Odyssey 469 | 90 of 109
2015 Jeanneau Sun Odyssey 469 | 91 of 109
2015 Jeanneau Sun Odyssey 469 | 92 of 109
2015 Jeanneau Sun Odyssey 469 | 93 of 109
2015 Jeanneau Sun Odyssey 469 | 94 of 109
2015 Jeanneau Sun Odyssey 469 | 95 of 109
2015 Jeanneau Sun Odyssey 469 | 96 of 109
2015 Jeanneau Sun Odyssey 469 | 97 of 109
2015 Jeanneau Sun Odyssey 469 | 98 of 109
2015 Jeanneau Sun Odyssey 469 | 99 of 109
2015 Jeanneau Sun Odyssey 469 | 100 of 109
2015 Jeanneau Sun Odyssey 469 | 101 of 109
2015 Jeanneau Sun Odyssey 469 | 102 of 109
2015 Jeanneau Sun Odyssey 469 | 103 of 109
2015 Jeanneau Sun Odyssey 469 | 104 of 109
2015 Jeanneau Sun Odyssey 469 | 105 of 109
2015 Jeanneau Sun Odyssey 469 | 106 of 109
2015 Jeanneau Sun Odyssey 469 | 107 of 109
2015 Jeanneau Sun Odyssey 469 | 108 of 109
2015 Jeanneau Sun Odyssey 469 | 109 of 109
$358,000 USD
Active
Used
2015
Sun Odyssey 469
California, US
Sail
46ft / 14.02 m
14ft 6in / 4.42 m

Yanmar
Diesel
Fiberglass
2016-05-02
2016-10-04
2263440
                            **Like new, A fully turn key Sun Odyssey 469**
                            ***Seller is willing to look at all offers***
The newest addition to the Jeanneau Sun Odyssey line, the Jeanneau 469so benefits from the latest innovations and inherits the finest traits of this iconic line. From the world renowned design expertise of Phillipe Briand, clean lines and an elongated hull with moderate freeboard give the Jeanneau Sun Odyssey 469 an extraordinary aesthetic value and performance. The perfect blend of performance, comfort and ease of handling, the Sun Odyssey Jeanneau 469so proves to be fast, responsive and stable. Whatever your destination, she will deliver unforgettable cruising. this yacht is similar to the Beneteau Sense 50 , Bruckmann 50 MK11 , Dufour 500 GL , Dufour 512 , Grand Soleil 50 B&C . Hunter 50 , Impression , Jeanneau 519 Sun Odyssey , Marlow Hunter , X - Yachts XP , Alubat OVNI , Beneteau Oceanis 48 , Delphia 47 , Island Packet 485 , Tayana , Dehler , Hunter 47 , Jeanneau 479 , Allures 45 , Bavaria Yachts Cruiser 46 , Beneteau Oceanis 45 , Dehler 46 , Delphia 46 DS , Outbound , Elan Impression , Hanse 455 , Moody 45 DS , Catalina 445 , Dufour Yachts 460 Grand Large , Eagle 44 , Nyrstar , Pacific Seacraft 44 , Rustler 44DS Salona 44 , 
Galadriel's Equipment
2015 JEANNEAU 469 FOR SALE
 - A NEW BOAT WITH ALL THE KINKS WORKED OUT FOR YOU
-SELLING FOR HEALTH REASONS
-DEEP KEEL VERSION (7'4" DRAFT) WITH FULLY BATTENED MAIN
-ONE WATER TANK CONVERTED TO FUEL TANK-water maker allows for free water anytime
-3 CABIN 2 HEADS WITH V BERTH CENTRE BED, MATTRESS IS RAISED ON BATTENS AND UPGRADED HIGH QUALITY
one of the heads is electric, the other is manual. Showers are enclosed in plexiglass
-CABIN IS BATHED IN SUNLIGHT WITH LOTS OF PORTS AND LARGE PLEXIGLASS HATCH COVERS AND COMPANIONWAY DOORS.
-RATED 10 FOR OCEAN SAFETY
-54 HP YANMAR ENGINE (650 HOURS ON ENGINE)
-RAYCORE DOUBLE FUEL FILTRATION
-FOLDING PROPELLER
-BALMAR SERIES 6 ALTERNATOR
-NEW BALMAR MC614 REGULATOR
-500 WATTS SOLAR FLEXI PANELS ON BIMINI-VELCRO REMOVABLE
-D-400 WIND GENERATOR 400 watts
-2000 WATT INVERTER
-6 AGM Lifeline 125 house batteries
-BATTERY MONITOR –VICTRON
-BOW THRUSTERS
-ELECTRIC WINCHES TWO SPEED, WITH EXTRA COACH ROOF WINCH
-REMOTE WINDLASS CONTROL IN COCKPIT for ease of anchoring from wheel
-AIS SEND AND RECEIVE
-VHF WITH REMOTE AT WHEEL
-RADOME RADAR
-TV ANTENNA
-RAYMARINE CHARTPLOTTER with Navionics and all the bells and whistles
-AUTOPILOT
-IRIDIUM 6500 SAT PHONE WITH STATION PHONE
-WATER MAKER CATALINA 300 MKII with filters for several years use
-CUSTOM BIMINI – DODGE with connecting rain shedding plastic and new "glass to have clear view of whats forward AND INTEGRATED LED LIGHTING
-OUTBOARD CRANE AND MOUNT ON RAIL
-CUSTOM DAVITS BY KATO MARINE
-ROCNA ANCHOR WITH 250' CHAIN, DANFORTH AND PLOW ANCHORS WITH CHAIN AND RODE.
-6 PERSON OFFSHORE LIFERAFT
-SEA ANCHOR WITH RODE
-FLARE GUN AND FLARES – NEW
-LIFE SLING , LIFE THROWABLE,
-BOSUNS CHAIR
-BOSE ENTERTAINMENT SYSTEM WITH BOSE SPEAKERS IN COCKPIT AND SALON
-6 HELA FANS for great air circulation any cabin
-LEXUS WIFI BOOSTER with five mile radius
-8 HURRICANE 7/8" LINES FOR SPIDERING IN
-5 DOCK LINES AND FENDERS
-DOUBLE WHEELS LEATHER COVERED
-DELUX TEAK COCKPIT TABLE
-COCKPIT HAS TEAK FLOORING
-SWIM PLATFORM WITH AUTOMATIC MOTOR TO RAISE AND LOWER IT
-3 BURNER STOVE WITH OVEN
-DOUBLE 10 LB PROPANE TANKS
-SAILS-
            FULLY BATTENED MAINSAIL WITH JACKLINES AND STACKPACK BAG
            STANDARD FURLING JIB
            STORM JIB
            CODE 0
-BOOM BRAKE
-EPIRB
Disclaimer
The Company offers the details of this vessel in good faith but cannot guarantee or warrant the accuracy of this information nor warrant the condition of the vessel. A buyer should instruct his agents, or his surveyors, to investigate such details as the buyer desires validated. This vessel is offered subject to prior sale, price change, or withdrawal without notice.
For Sale By Cruising Yachts, Inc. - San Diego
1880 Harbor Island Drive Suite 200
San Diego, California, 92101
US