1986 Vagabond Westwind 38
$79,000 USD
1986 Vagabond Westwind 38 | 1986 Vagabond Westwind 38 - Photo #1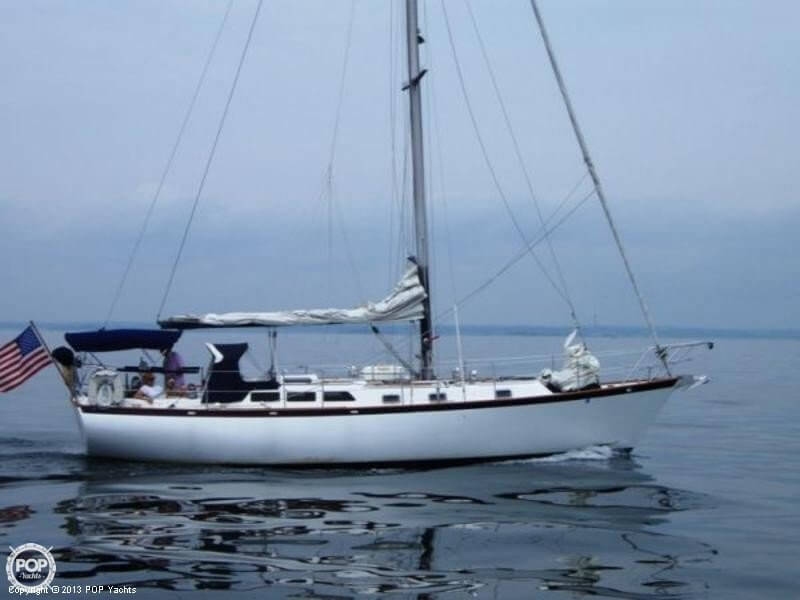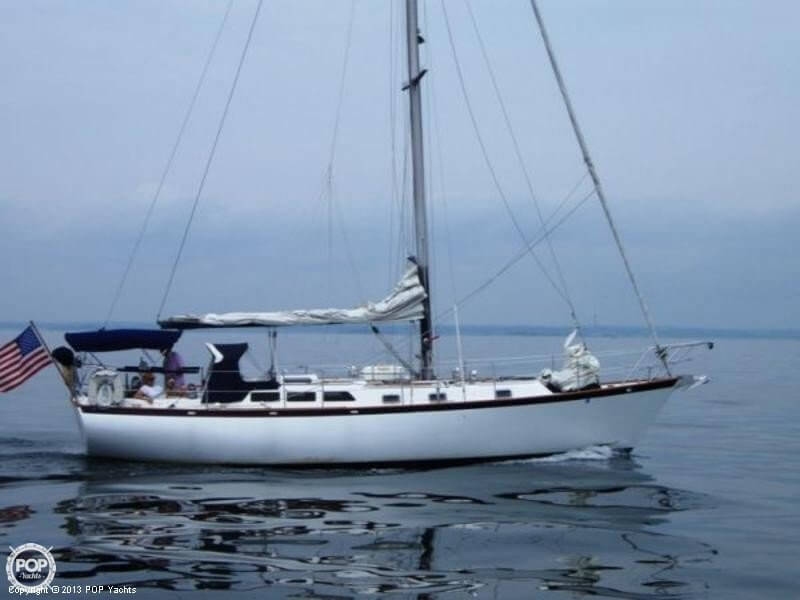 1986 Vagabond Westwind 38 | 1986 Vagabond Westwind 38 - Photo #2
1986 Vagabond Westwind 38 | 1986 Vagabond Westwind 38 - Photo #3
1986 Vagabond Westwind 38 | 1986 Vagabond Westwind 38 - Photo #4
1986 Vagabond Westwind 38 | 1986 Vagabond Westwind 38 - Photo #5
1986 Vagabond Westwind 38 | 1986 Vagabond Westwind 38 - Photo #6
1986 Vagabond Westwind 38 | 1986 Vagabond Westwind 38 - Photo #7
1986 Vagabond Westwind 38 | 1986 Vagabond Westwind 38 - Photo #8
1986 Vagabond Westwind 38 | 1986 Vagabond Westwind 38 - Photo #9
1986 Vagabond Westwind 38 | 1986 Vagabond Westwind 38 - Photo #10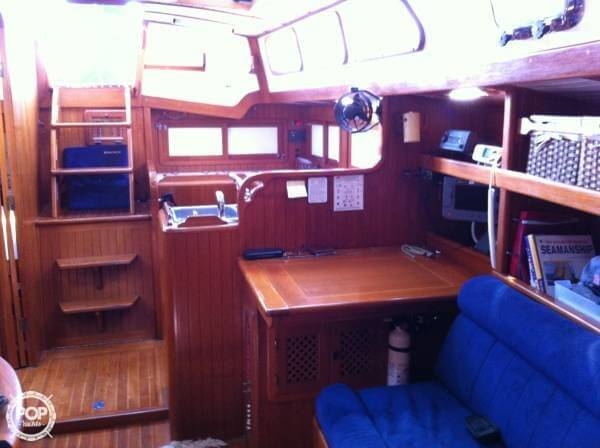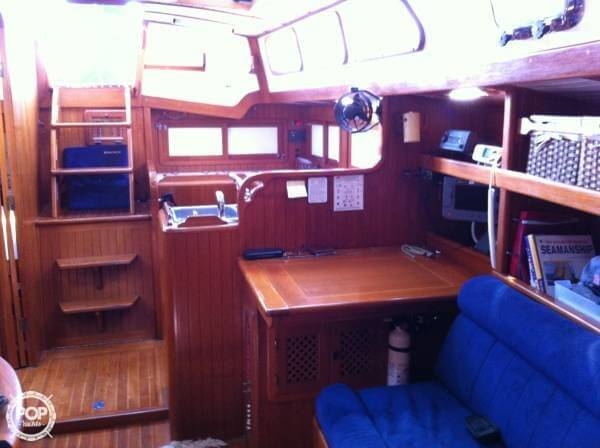 1986 Vagabond Westwind 38 | 1986 Vagabond Westwind 38 - Photo #11
1986 Vagabond Westwind 38 | 1986 Vagabond Westwind 38 - Photo #12
1986 Vagabond Westwind 38 | 1986 Vagabond Westwind 38 - Photo #13
1986 Vagabond Westwind 38 | 1986 Vagabond Westwind 38 - Photo #14
1986 Vagabond Westwind 38 | 1986 Vagabond Westwind 38 - Photo #15
1986 Vagabond Westwind 38 | 1986 Vagabond Westwind 38 - Photo #16
1986 Vagabond Westwind 38 | 1986 Vagabond Westwind 38 - Photo #17
1986 Vagabond Westwind 38 | 1986 Vagabond Westwind 38 - Photo #18
1986 Vagabond Westwind 38 | 1986 Vagabond Westwind 38 - Photo #19
1986 Vagabond Westwind 38 | 1986 Vagabond Westwind 38 - Photo #20
1986 Vagabond Westwind 38 | 1986 Vagabond Westwind 38 - Photo #21
1986 Vagabond Westwind 38 | 1986 Vagabond Westwind 38 - Photo #22
1986 Vagabond Westwind 38 | 1986 Vagabond Westwind 38 - Photo #23
1986 Vagabond Westwind 38 | 1986 Vagabond Westwind 38 - Photo #24
1986 Vagabond Westwind 38 | 1986 Vagabond Westwind 38 - Photo #25
1986 Vagabond Westwind 38 | 1986 Vagabond Westwind 38 - Photo #26
1986 Vagabond Westwind 38 | 1986 Vagabond Westwind 38 - Photo #27
1986 Vagabond Westwind 38 | 1986 Vagabond Westwind 38 - Photo #28
1986 Vagabond Westwind 38 | 1986 Vagabond Westwind 38 - Photo #29
1986 Vagabond Westwind 38 | 1986 Vagabond Westwind 38 - Photo #30
1986 Vagabond Westwind 38 | 1986 Vagabond Westwind 38 - Photo #31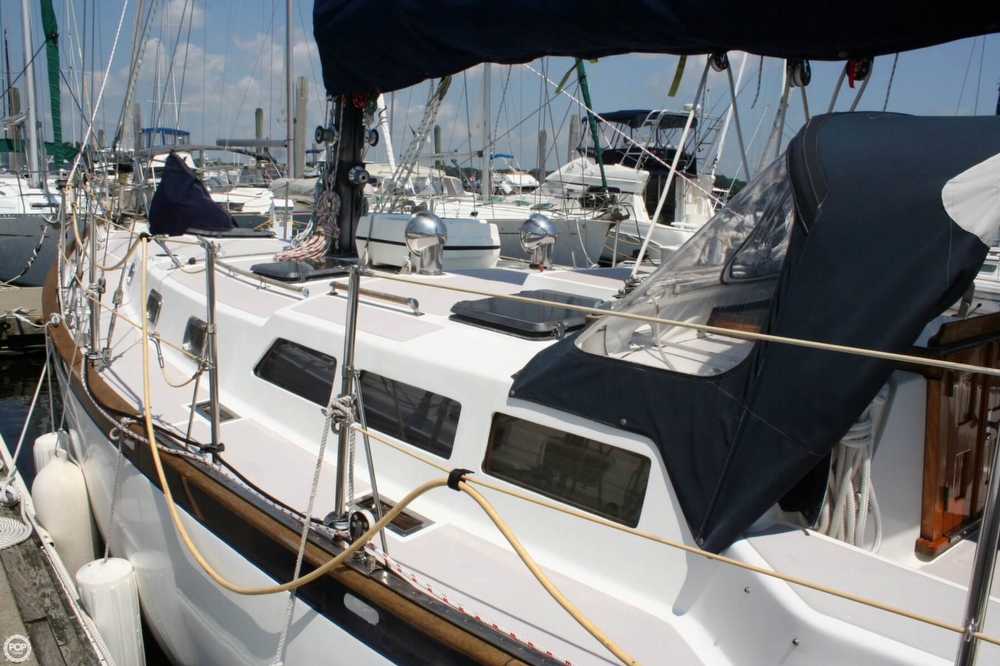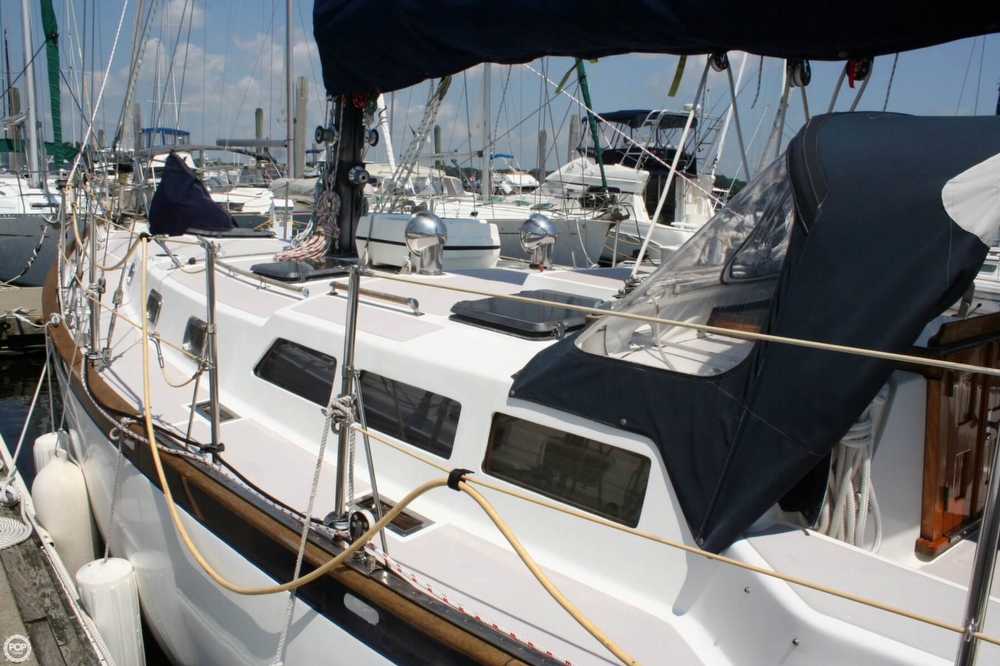 1986 Vagabond Westwind 38 | 1986 Vagabond Westwind 38 - Photo #32
1986 Vagabond Westwind 38 | 1986 Vagabond Westwind 38 - Photo #33
1986 Vagabond Westwind 38 | 1986 Vagabond Westwind 38 - Photo #34
1986 Vagabond Westwind 38 | 1986 Vagabond Westwind 38 - Photo #35
1986 Vagabond Westwind 38 | 1986 Vagabond Westwind 38 - Photo #36
1986 Vagabond Westwind 38 | 1986 Vagabond Westwind 38 - Photo #37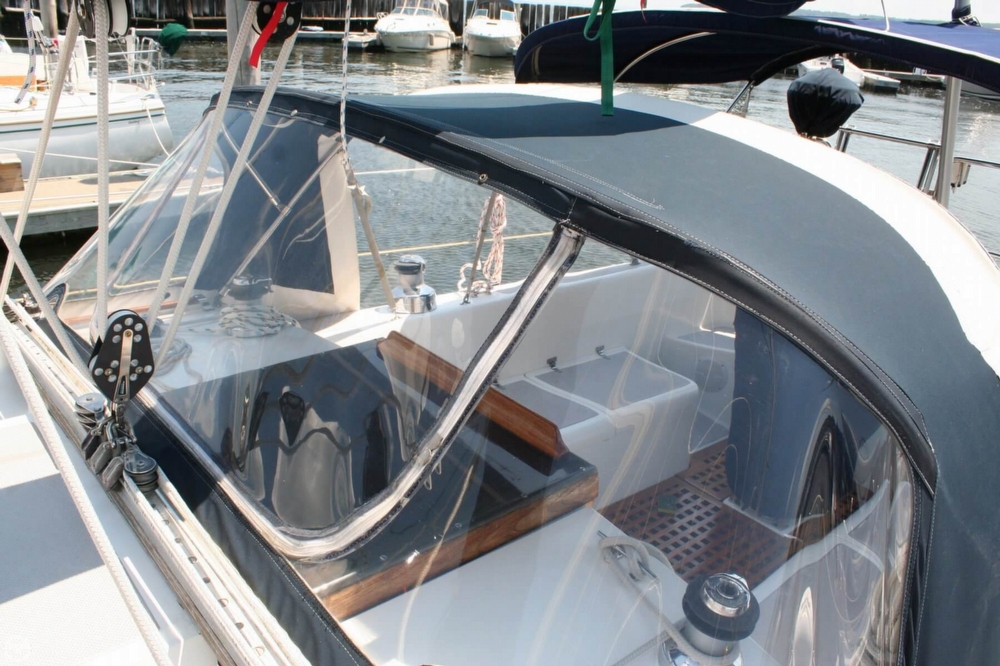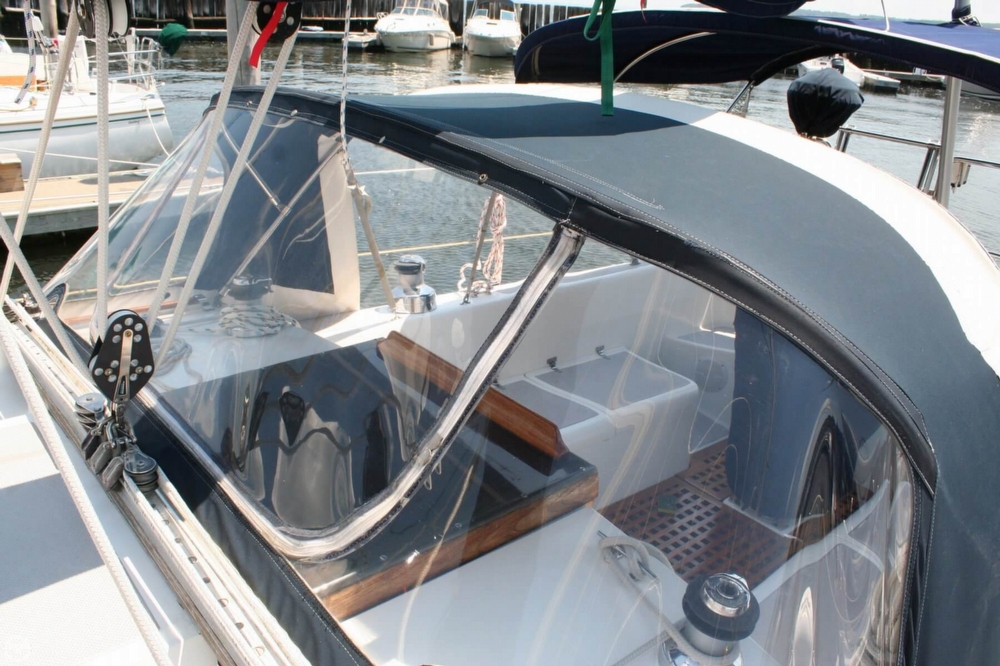 1986 Vagabond Westwind 38 | 1986 Vagabond Westwind 38 - Photo #38
1986 Vagabond Westwind 38 | 1986 Vagabond Westwind 38 - Photo #39
1986 Vagabond Westwind 38 | 1986 Vagabond Westwind 38 - Photo #40
$79,000 USD
Available
Used
1986
Westwind 38
Warwick, Rhode Island, US
Sail
084195
38ft / 11.58 m
12ft / 3.66 m

Yanmar
3hm35f
Inboard
Diesel
Fiberglass
19200
8
2016-06-29
2016-06-29
1876252
- Stock #084195 -

Please submit any and ALL offers - your offer may be accepted! Submit your offer today!

At POP Yachts, we will always provide you with a TRUE representation of every Boats we market. We encourage all buyers to schedule a survey for an independent analysis. Any offer to purchase is ALWAYS subject to satisfactory survey results.

Take a look at ALL ***62 PICTURES*** of this Boats on our main website at POPYACHTS DOT COM. We appreciate that you took your time to look at our advertisement and we look forward to speaking with you!
ConditionRecent significant preventive maintenance and/or upgrades include.......... - Drain, inspect and clean stainless steel fuel tank - Replaced engine mounts - Replaced exhaust elbow - Pull SS shaft, inspect and machine new shaft coupling and align engine/shaft - Pull, inspect and optimize 3 blade fixed prop
- Replaced standing rigging - New running rigging 2011 - Replace life lines 2011 - Replace teak handholds 2012 - New faucets - New fresh water pressure pump - New bilge pump and electronic sender - New interior cushions finished with Navy ultra suede 2011 Also, in 2007 professionals stripped the bottom and refinished with 2 coats of....... Interlux eglass, then 830 fairing compound, 4 coats 2000e expoxy barrier, then 2 coats Interlux antifouling. When this representative stepped aboard, it was immediately obvious and later determined that... She is completely dry; no mildew, no smells, no leaks Hull is in great shape. Per the seller, everything works, which means survey should be a snap. You gotta see this!!!!!!!!!!!!
Navigational Equipment - Autopilot (Raymarine ST4000 MK II Wheelpilot (interfaced With The C70))
- Chartplotter (Raymarine C125 DGPS)
- Compass
- Depth Instrument (Datamarine)
- Depth Sounder (Datamarine)
- GPS (Raymarine C125 DGPS)
- Knotmeter (Datamarine)
- Radar (Raymarine C70 - Updated With Current Firmware 2013; New Navionics Chip 2013)
- Radar Array (Raymarine Radar -- Radome On Self-leveling Mount On Backstay. (display Overlays)
- Running Lights
- Speed Instrument (Datamarine)
- Speed/depth/gps (Datamarine)
- Television (19" Flat Screen TV With Full Tilt Mount 2011; Mast Mounted TV Antenna)
- VHF (Uniden Oceanus DSC VHF)
- Wind Instrument (Datamarine)
Mechanical - Ballast (7500 Lbs.)
- Bilge Pump
- Bottom Paint
- Bow Pulpit
- Cooling System (F/W)
- Engine Location (Under Companionway)
- Fuel Tank (50 Gals. - SS)
- Keel
- Rudder
Electrical Systems - 110v AC Outlets
- 12 V DC Outlets
- AC Electric Panel
- Accessory Switches
- Battery
- Battery Charger (Xantrex Trucharge)
- Battery Switch
- Circuit Breaker Panel
- Engine Kill Switch
- Gauges
- LED Lighting
- Night Lighting
- Ship's Power (12v DC)
- Shore Power
- Shore Power (110v. AC
- Speakers
- Stereo
- Water Heater (6 Gals.)
Accommodations - Berth
- Bimini Top
- Cabin Appointments
- Cabin Door
- Cabin Fan
- Cabin Lighting
- Cabinets
- Carpet
- Countertops
- Curtains
- Dinette
- DVD Player
- Flat Screen TV
- Fridge
- Galley
- Handbasin
- Hanging Locker
- Head
- Heat
- Hot Water System
- Ice Box
- Manual Water System
- Mirror
- Nav Station
- Oven
- Pressurized Water
- Pressurized Water System
- Salon
- Shower
- Sink
- Stateroom
- Stove
- Table
- Water Pressurized
Construction - Lazarette /garage
Deck Gear - Anchor
- Anchor Locker
- Bimini
- Bow Rail
- Canvas
- Cockpit Cover
- Cockpit Faucet
- Cockpit Seating
- Main Sail
- Non-skid Deck
- Rub Rails
- Sail Cover
- Storage
- Swim Ladder
- Thru-bolted SS Cleats
Safety Equipment - Grab Rails
Sails - Genoa
- Main
- Reefing Mainsail (Double)
- Roller Furling Jib
- Sail Covers
- Self Tailing
- Staysail
- Winches
Rigging - Boom
- Furler
- Mast
- Roller Furling Genoa
- Roller Furling Main
For Sale By POP Yachts
6384 Tower Lane, Unit A
Sarasota, Florida, 34240
US