2006 Bayliner 197 Deck Boat
$15,495 USD
2006 Bayliner 197 Deck Boat | 2006 Bayliner 197 Deck Boat
2006 Bayliner 197 Deck Boat | Stern
2006 Bayliner 197 Deck Boat | Port Side
2006 Bayliner 197 Deck Boat | Spacious Cockpit
2006 Bayliner 197 Deck Boat | Stern View From The Bow
2006 Bayliner 197 Deck Boat | Well Equipped Helm
2006 Bayliner 197 Deck Boat | 4.3 Mercruiser
2006 Bayliner 197 Deck Boat | Alpha One Outdrive
2006 Bayliner 197 Deck Boat | Stern Seating
2006 Bayliner 197 Deck Boat | Port Seating
2006 Bayliner 197 Deck Boat | Bow Cushions With Cockpit Table
2006 Bayliner 197 Deck Boat | Cockpit Table
2006 Bayliner 197 Deck Boat | Starboard Bow Lounger
2006 Bayliner 197 Deck Boat | 2006 Bayliner 197 Deck Boat - Photo #14
2006 Bayliner 197 Deck Boat | 2006 Bayliner 197 Deck Boat - Photo #15
2006 Bayliner 197 Deck Boat | 2006 Bayliner 197 Deck Boat - Photo #16
2006 Bayliner 197 Deck Boat | 2006 Bayliner 197 Deck Boat - Photo #17
2006 Bayliner 197 Deck Boat | 2006 Bayliner 197 Deck Boat - Photo #18
2006 Bayliner 197 Deck Boat | 2006 Bayliner 197 Deck Boat - Photo #19
2006 Bayliner 197 Deck Boat | 2006 Bayliner 197 Deck Boat - Photo #20
2006 Bayliner 197 Deck Boat | 2006 Bayliner 197 Deck Boat - Photo #21
2006 Bayliner 197 Deck Boat | 2006 Bayliner 197 Deck Boat - Photo #22
2006 Bayliner 197 Deck Boat | 2006 Bayliner 197 Deck Boat - Photo #23
2006 Bayliner 197 Deck Boat | Bimini In Great Condition
2006 Bayliner 197 Deck Boat | 2006 Bayliner 197 Deck Boat - Photo #25
2006 Bayliner 197 Deck Boat | 2006 Bayliner 197 Deck Boat - Photo #26
2006 Bayliner 197 Deck Boat | 2006 Bayliner 197 Deck Boat - Photo #27
2006 Bayliner 197 Deck Boat | Galvanized Trailer In Great Shape
2006 Bayliner 197 Deck Boat | 2006 Bayliner 197 Deck Boat - Photo #29
2006 Bayliner 197 Deck Boat | 2006 Bayliner 197 Deck Boat - Photo #30
2006 Bayliner 197 Deck Boat | 2006 Bayliner 197 Deck Boat - Photo #31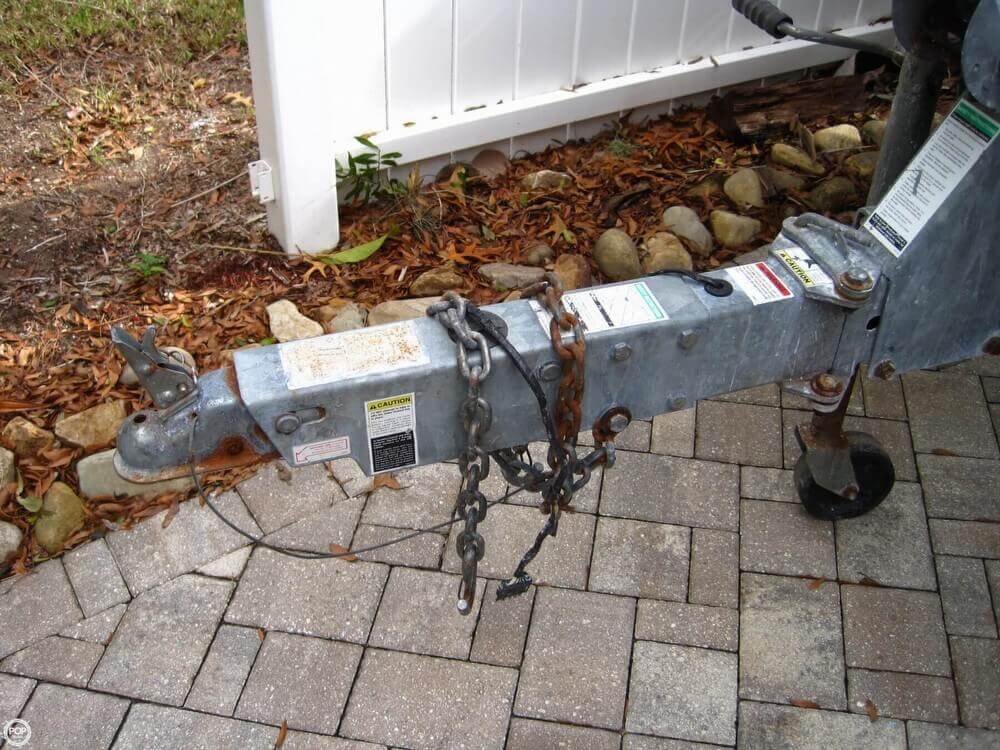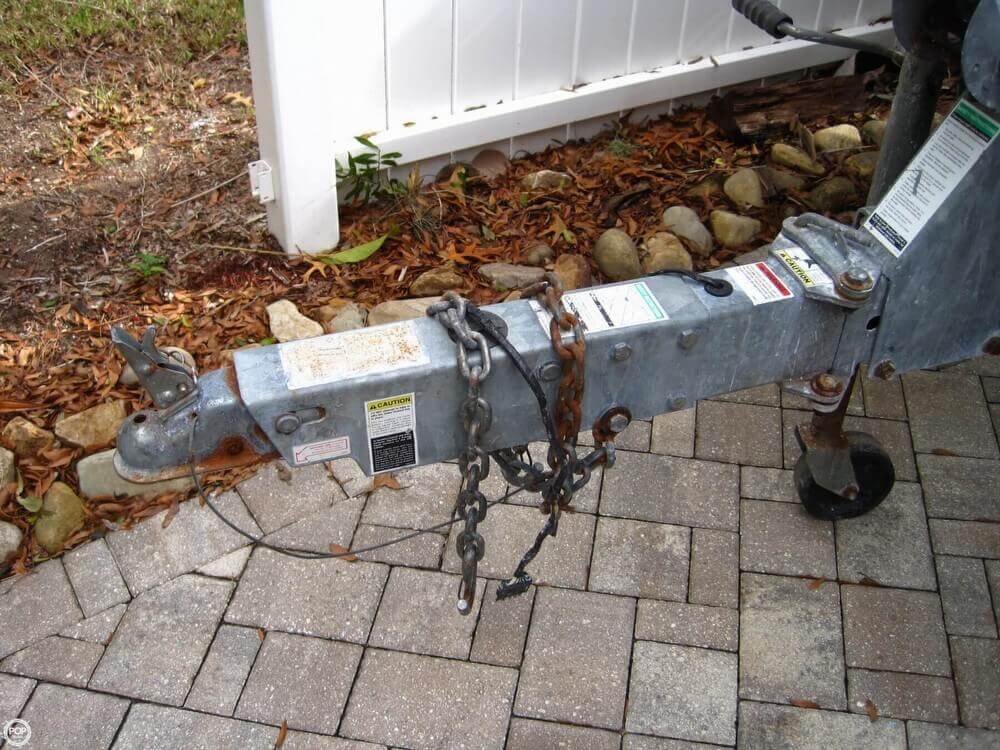 2006 Bayliner 197 Deck Boat | 2006 Bayliner 197 Deck Boat - Photo #32
2006 Bayliner 197 Deck Boat | 2006 Bayliner 197 Deck Boat - Photo #33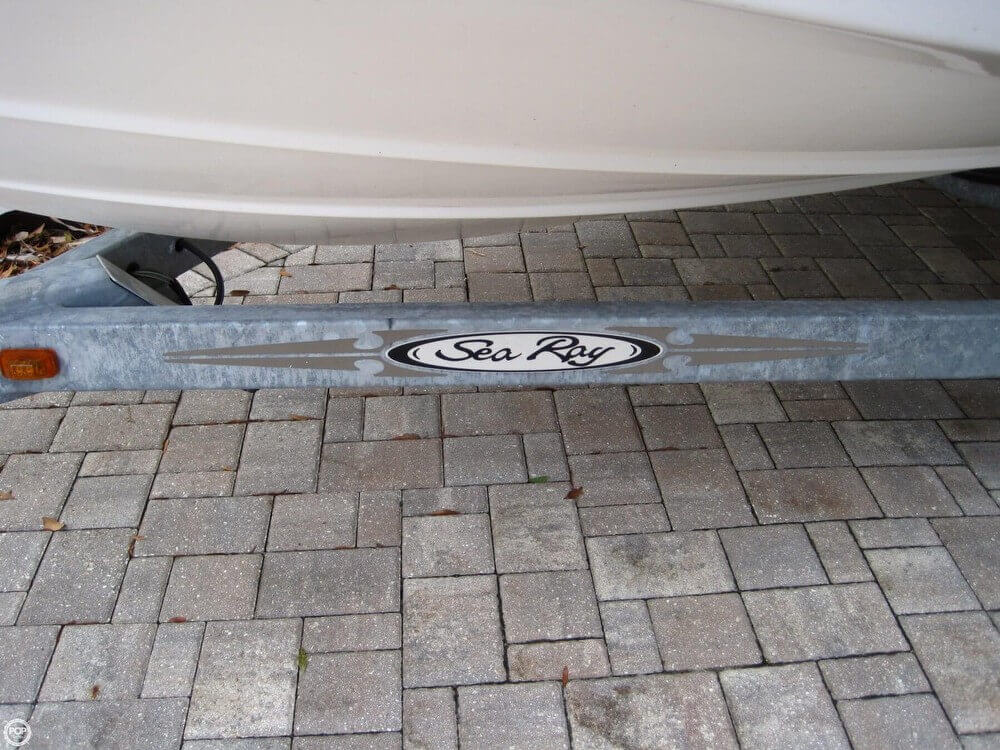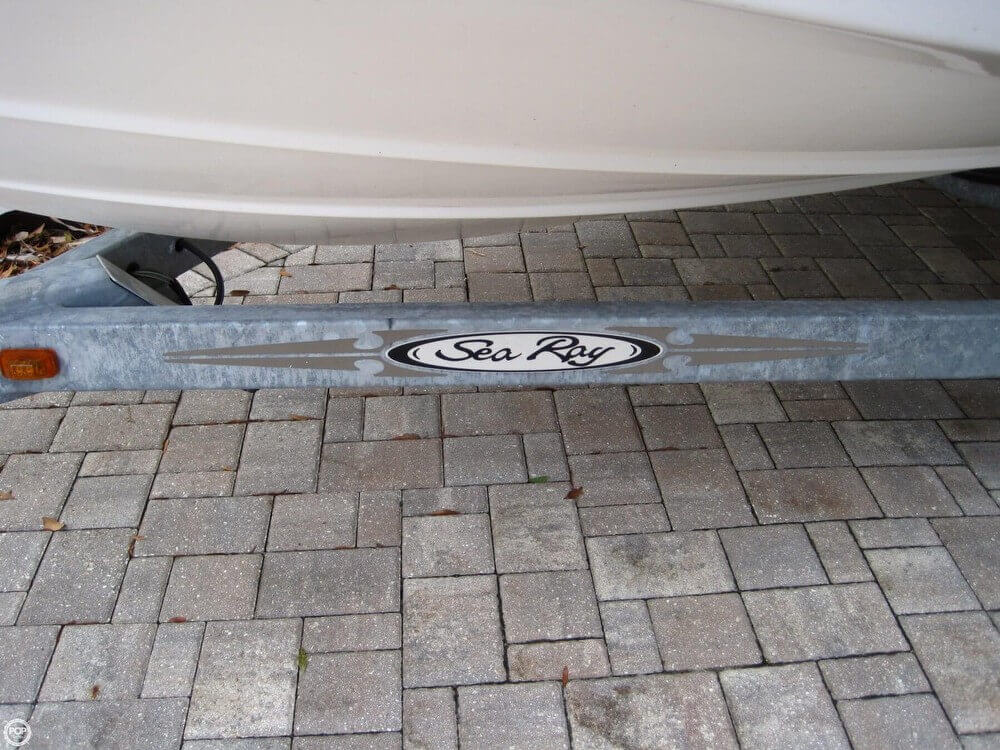 2006 Bayliner 197 Deck Boat | 2006 Bayliner 197 Deck Boat - Photo #34
2006 Bayliner 197 Deck Boat | 2006 Bayliner 197 Deck Boat - Photo #35
2006 Bayliner 197 Deck Boat | New Fenders
2006 Bayliner 197 Deck Boat | Both Wheels And Tires Are New
2006 Bayliner 197 Deck Boat | 2006 Bayliner 197 Deck Boat - Photo #38
2006 Bayliner 197 Deck Boat | 2006 Bayliner 197 Deck Boat - Photo #39
2006 Bayliner 197 Deck Boat | 2006 Bayliner 197 Deck Boat - Photo #40
$15,495 USD
Available
Used
2006
197 Deck Boat
Tarpon Springs, Florida, US
Power
67633
18ft / 5.49 m
8ft / 2.44 m

Mercruiser
4.3
Other
Unleaded
Fiberglass
2695
10
2015-04-03
2015-04-03
1606905
Bayliner practically invented the Deck Boat category and this 197 is a fine example. Overall the boat and trailer are in above average condition for this year.

Walking around the hull of the boat I noticed no cracks, scrapes or imperfections. The decals are in above average condition for the year. The Gelcoat is shiny and shows very well.

The Trailer is galvanized aluminum and in great condition. New Wheels and Fenders we put on the trailer recently. Per the seller all lights work.

Boarding the vessel from the transom I noticed the large swim platform in excellent condition. This really extends the overall length of the vessel and makes for more room at the transom. A ski eye is standard and Transom cushion is a great place to relax with the family and/or friends. Walking through to the cockpit all the decks are in good condition and the cockpit table is sturdy and looks great. The cushions in the cabin are worn, most of it should clean up with a good cleaning. No rips or tears from what I seen just some mild staining as seen in photo's. Cushions still retain a very soft and comfortable feel.

Sitting at the helm it's a nice view and the helm seat is high enough to see over the bow. Per the seller all gauges work and the seller just re-wired all the switches. New JVC Headunit with water resistant cover was also installed recently.

Underneath the cockpit seating is storage galore, some are dry and some are self-draining.

Lifting the engine hatch, the engine compartment is very clean and dry. Per the seller both bow and stern bilge pumps work great.

This listing has now been on the market a couple months. Please submit any and all offers today!

At POP Yachts, we will always provide you with a TRUE representation of every vessel we market. We encourage all buyers to schedule a survey for an independent analysis. Any offer to purchase is ALWAYS subject to satisfactory survey results.Contact us for a free BoatHistoryReport.com report on this vessel. We pay upfront for a report on every vessel possible, and we provide this peace of mind to our buyers at no charge and with no commitment. All you have to do is ask!

Take a look at ALL ***127 PICTURES*** of this vessel, AND A VIDEO, on our main website at POPYACHTS DOT COM. Thank you for visiting and we look forward to speaking with you!

- Stock #67633
ConditionOverall condition of the vessel is better than average. Per the seller everything but the bilge blower works and the seller is replacing this at his cost. Seller has upgraded the wiring for the switches and states everything works. The carb was rebuilt by the seller and engine works great per seller. Exhaust was professionally cleaned and seller has maintenance records.

Trailer is in great condition, seller removed brakes as the vessel doesn't weigh that much and only causing problems backing up.

Owner is selling because kids are grown up and not using anymore. The seller used the boat mainly in lakes. The boat has been in saltwater but was driven back through freshwater when putting back on trailer and flushed. This is mainly a freshwater boat and it shows.
Navigational Equipment - Cockpit Tables
- Depth Instrument (Factory Installed)
- Navigation Lights
- Shallow Water Alarm
Mechanical - Hull Warranty (Limited Lifetime Hull Warranty)
- Bilge Blower (Not Currently Working)
- Carbureted (Rebuilt Last Year)
- Cooling System (Raw Water Cooled)
- Engine Alarms
- Engine Cylinders (6 Cylinder)
- Engine Flush (On Outdrive)
- Fuel Tank (35 Gallon)
- Hand Rails
- Hydraulic Power Trim
- Starting Type (Power)
- Trim Indicator
- Bilge Blower is currently not working, seller states he will replace at his cost. Seller rebuilt carburetor last year. Exhaust manifolds were professionally cleaned last year, seller has maintenance record.
Electrical Systems - 12 V DC Outlets
- Accessory Switches
- Alternator
- Battery (1)
- Battery Switch
- Bluetooth Connectivity
- CD Player
- Cockpit Lighting
- Docking Lights
- Engine Kill Switch
- Fuel Gauge
- Fuse Panel
- Horn
- Iphone AUX Plug-in
- MP3 Jack
- Oil Pressure Gauge
- Sirius Radio
- Speakers
- Speedometer
- Stereo (New JVC Headunit)
- Tachometer
- USB Port
- Volt Meter
- No hour meter on the vessel, seller purchased without one. Owner recently installed a JVC CD/MP3/USB/Satellite/Bluetooth stereo with water resistant cover.
Accommodations - Bimini Top (Great Condition)
- Drink Holders
- Vessel comes with multiple self-draining storage areas
Construction - Gel Coat
Deck Gear - Beach Ladder (bow Ladder)
- Beverage Holders
- Bimini
- Boarding Ladder
- Boat Cover (Full Cover)
- Bow Rail
- Cockpit Table
- Courtesy Lights
- Cushions
- Fenders (2)
- Forward Seating
- Ski Toe Eye
- Swim Platform (Huge!!)
- Transom Door
- Transom Seating
Safety Equipment - Alarm
- Bilge Pump (2)
- Fenders (2)
- Fire Extinguisher
- Flares
- Life Jackets (4)
For Sale By POP Yachts
6384 Tower Lane, Unit A
Sarasota, Florida, 34240
US