2006 Hurricane 226RE Fun Deck Fishing
$15,000 USD
2006 Hurricane 226RE Fun Deck Fishing | 2006 Hurricane 226RE Fun Deck Fishing - Photo #1
2006 Hurricane 226RE Fun Deck Fishing | 2006 Hurricane 226RE Fun Deck Fishing - Photo #2
2006 Hurricane 226RE Fun Deck Fishing | 2006 Hurricane 226RE Fun Deck Fishing - Photo #3
2006 Hurricane 226RE Fun Deck Fishing | 2006 Hurricane 226RE Fun Deck Fishing - Photo #4
2006 Hurricane 226RE Fun Deck Fishing | 2006 Hurricane 226RE Fun Deck Fishing - Photo #5
2006 Hurricane 226RE Fun Deck Fishing | 2006 Hurricane 226RE Fun Deck Fishing - Photo #6
2006 Hurricane 226RE Fun Deck Fishing | 2006 Hurricane 226RE Fun Deck Fishing - Photo #7
2006 Hurricane 226RE Fun Deck Fishing | 2006 Hurricane 226RE Fun Deck Fishing - Photo #8
2006 Hurricane 226RE Fun Deck Fishing | 2006 Hurricane 226RE Fun Deck Fishing - Photo #9
2006 Hurricane 226RE Fun Deck Fishing | 2006 Hurricane 226RE Fun Deck Fishing - Photo #10
2006 Hurricane 226RE Fun Deck Fishing | 2006 Hurricane 226RE Fun Deck Fishing - Photo #11
2006 Hurricane 226RE Fun Deck Fishing | 2006 Hurricane 226RE Fun Deck Fishing - Photo #12
2006 Hurricane 226RE Fun Deck Fishing | 2006 Hurricane 226RE Fun Deck Fishing - Photo #13
2006 Hurricane 226RE Fun Deck Fishing | 2006 Hurricane 226RE Fun Deck Fishing - Photo #14
2006 Hurricane 226RE Fun Deck Fishing | 2006 Hurricane 226RE Fun Deck Fishing - Photo #15
2006 Hurricane 226RE Fun Deck Fishing | 2006 Hurricane 226RE Fun Deck Fishing - Photo #16
2006 Hurricane 226RE Fun Deck Fishing | 2006 Hurricane 226RE Fun Deck Fishing - Photo #17
2006 Hurricane 226RE Fun Deck Fishing | 2006 Hurricane 226RE Fun Deck Fishing - Photo #18
2006 Hurricane 226RE Fun Deck Fishing | 2006 Hurricane 226RE Fun Deck Fishing - Photo #19
2006 Hurricane 226RE Fun Deck Fishing | 2006 Hurricane 226RE Fun Deck Fishing - Photo #20
2006 Hurricane 226RE Fun Deck Fishing | 2006 Hurricane 226RE Fun Deck Fishing - Photo #21
2006 Hurricane 226RE Fun Deck Fishing | 2006 Hurricane 226RE Fun Deck Fishing - Photo #22
2006 Hurricane 226RE Fun Deck Fishing | 2006 Hurricane 226RE Fun Deck Fishing - Photo #23
2006 Hurricane 226RE Fun Deck Fishing | 2006 Hurricane 226RE Fun Deck Fishing - Photo #24
2006 Hurricane 226RE Fun Deck Fishing | 2006 Hurricane 226RE Fun Deck Fishing - Photo #25
2006 Hurricane 226RE Fun Deck Fishing | 2006 Hurricane 226RE Fun Deck Fishing - Photo #26
2006 Hurricane 226RE Fun Deck Fishing | 2006 Hurricane 226RE Fun Deck Fishing - Photo #27
2006 Hurricane 226RE Fun Deck Fishing | 2006 Hurricane 226RE Fun Deck Fishing - Photo #28
2006 Hurricane 226RE Fun Deck Fishing | 2006 Hurricane 226RE Fun Deck Fishing - Photo #29
2006 Hurricane 226RE Fun Deck Fishing | 2006 Hurricane 226RE Fun Deck Fishing - Photo #30
2006 Hurricane 226RE Fun Deck Fishing | 2006 Hurricane 226RE Fun Deck Fishing - Photo #31
2006 Hurricane 226RE Fun Deck Fishing | 2006 Hurricane 226RE Fun Deck Fishing - Photo #32
2006 Hurricane 226RE Fun Deck Fishing | 2006 Hurricane 226RE Fun Deck Fishing - Photo #33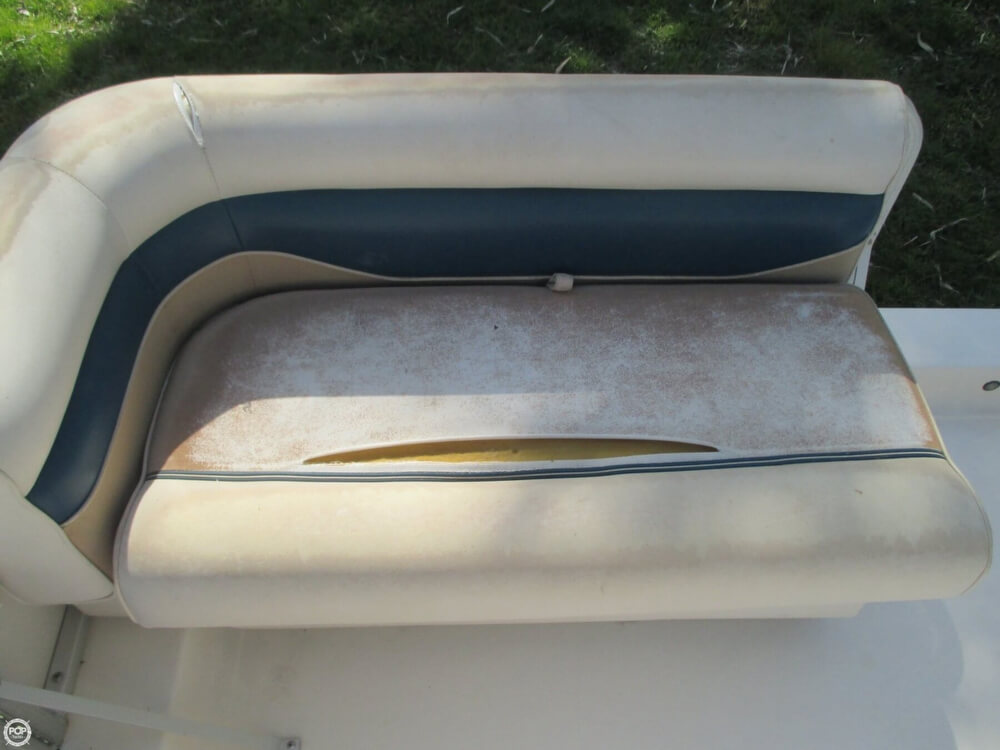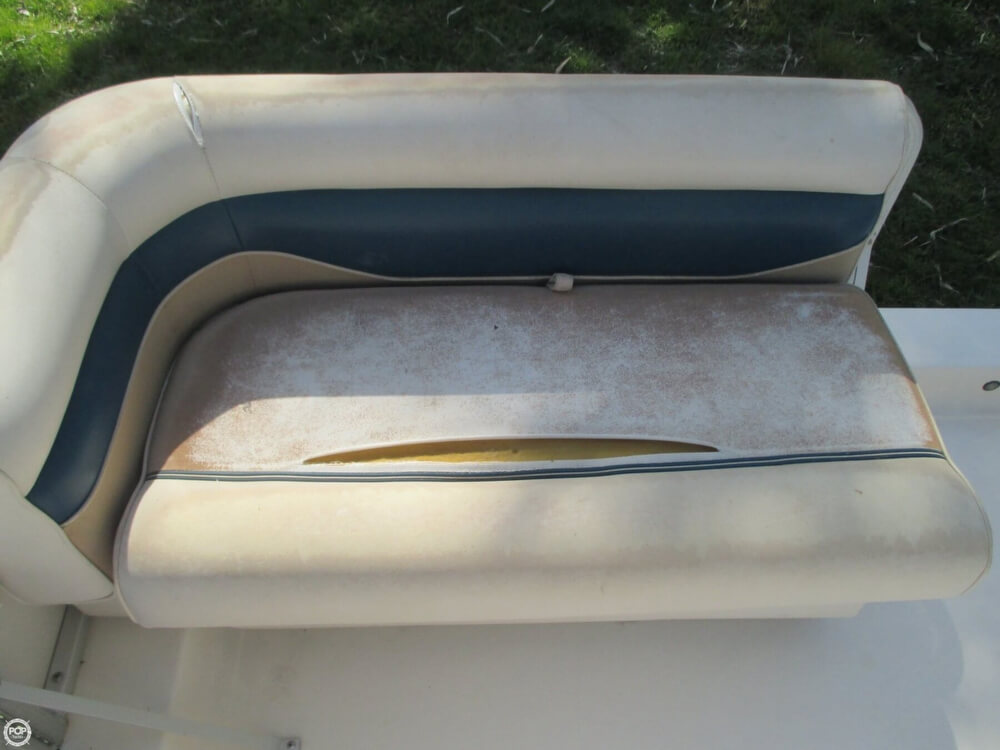 2006 Hurricane 226RE Fun Deck Fishing | 2006 Hurricane 226RE Fun Deck Fishing - Photo #34
2006 Hurricane 226RE Fun Deck Fishing | 2006 Hurricane 226RE Fun Deck Fishing - Photo #35
2006 Hurricane 226RE Fun Deck Fishing | 2006 Hurricane 226RE Fun Deck Fishing - Photo #36
2006 Hurricane 226RE Fun Deck Fishing | 2006 Hurricane 226RE Fun Deck Fishing - Photo #37
2006 Hurricane 226RE Fun Deck Fishing | 2006 Hurricane 226RE Fun Deck Fishing - Photo #38
2006 Hurricane 226RE Fun Deck Fishing | 2006 Hurricane 226RE Fun Deck Fishing - Photo #39
2006 Hurricane 226RE Fun Deck Fishing | 2006 Hurricane 226RE Fun Deck Fishing - Photo #40
$15,000 USD
Available
Used
2006
226RE Fun Deck Fishing
Port Charlotte, Florida, US
Power
102037
22ft / 6.71 m
8ft / 2.44 m

Yamaha
115tlr
Outboard 4 Stroke
Unleaded
Fiberglass
2300
13
2016-07-01
2016-07-01
2243613
- Stock #102037 -

Please submit any and ALL offers - your offer may be accepted! Submit your offer today!

Reason for selling is not using

At POP Yachts, we will always provide you with a TRUE representation of every Boats we market. We encourage all buyers to schedule a survey for an independent analysis. Any offer to purchase is ALWAYS subject to satisfactory survey results.

Take a look at ALL ***141 PICTURES*** of this Boats, AND A VIDEO, on our main website at POPYACHTS DOT COM. We appreciate that you took your time to look at our advertisement and we look forward to speaking with you!
ConditionHull and topsides appear to be in good condition. The boat will benefit from a good cleaning. Per the seller: - The engine compression is top notch, better than factory spec. - Hours are around 450 hrs. A computer readout will confirm the hours. - Engine was serviced mid-summer 2015 but has only been out a couple of times since then. About 10 hours added since last service. - The upholstery has suffered from exposure to the sun and is cracked and torn in a number of places. - The prop has several dings in it and needs repair or replacement - New upholstery and some TLC will make this boat shine like new!
Navigational Equipment - CD Player (Jensen 4050G)
- Compass (Ritchie)
- FM Radio
- Fuel Gauge
- GPS (Lowrance Elite-5)
- Running Lights
- Stereo
- Tachometer
Mechanical - Cockpit Type (Open Deckboat)
- Engine Bracket
- Engine Location (Outboard)
- Fuel Injected
- Fuel Tank
- Fuel Tank Location (Stern)
- Hand Rails
- Passenger Capacity (13)
- Starting Type (Electric)
- Steering (Cable Wheel)
- Throttle/shift
Electrical Systems - Accessory Switches
- Battery (1)
- Battery Location (Stern)
- CD Player (Jensen 4050G)
- Engine Kill Switch
- Fuel Gauge
- Gauges
- Horn
- MP3 Jack
- Sirius Radio (Sirius Ready)
- Speakers (2)
- Tachometer
- Transom Storage Box
- Trim Indicator
- Volt Meter
Accommodations - Bimini Top
- Portable Toilet
Construction - Gel Coat
- Helm Console
- Propeller
Deck Gear - Access Door
- Additional Cockpit Settee
- Anchor
- Bait Well
- Beverage Holders
- Bimini
- Bimini-top Cover
- Boarding Ladder
- Boat Cover
- Bow Seating
- Captain's Chair
- Chairs & Seating
- Cockpit Seating
- Cockpit Table
- Cushions
- Forward Seating
- Full Cover
- In-deck Ski Locker
- Live Well
- Lounge
- Rod Holders
- Ski Pylon
- Steering Wheel
- Stern Ladder
- Storage
- Swim Ladder
- Swim Platform
- Table
- Transom - Walk Through
- Transom Door
- Transom Storage Boxes
- Windshield
Safety Equipment - Fire Extinguisher
- Life Jackets
For Sale By POP Yachts
6384 Tower Lane, Unit A
Sarasota, Florida, 34240
US