2006 Jeanneau 54 DS
$442,500 USD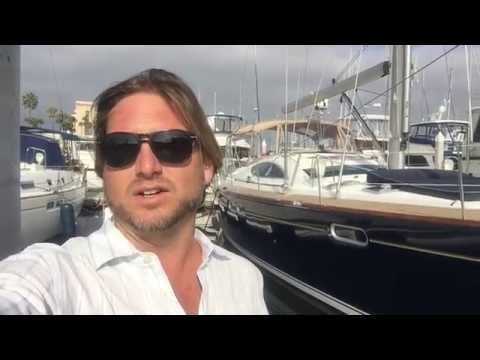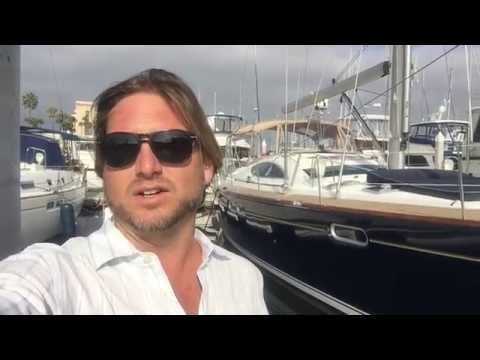 2006 Jeanneau 54 DS
2006 Jeanneau 54 DS | 1 of 247
2006 Jeanneau 54 DS | 2 of 247
2006 Jeanneau 54 DS | 3 of 247
2006 Jeanneau 54 DS | 4 of 247
2006 Jeanneau 54 DS | 5 of 247
2006 Jeanneau 54 DS | 6 of 247
2006 Jeanneau 54 DS | 7 of 247
2006 Jeanneau 54 DS | 8 of 247
2006 Jeanneau 54 DS | 9 of 247
2006 Jeanneau 54 DS | 10 of 247
2006 Jeanneau 54 DS | 11 of 247
2006 Jeanneau 54 DS | 12 of 247
2006 Jeanneau 54 DS | 13 of 247
2006 Jeanneau 54 DS | 14 of 247
2006 Jeanneau 54 DS | 15 of 247
2006 Jeanneau 54 DS | 16 of 247
2006 Jeanneau 54 DS | 17 of 247
2006 Jeanneau 54 DS | 18 of 247
2006 Jeanneau 54 DS | 19 of 247
2006 Jeanneau 54 DS | 20 of 247
2006 Jeanneau 54 DS | 21 of 247
2006 Jeanneau 54 DS | 22 of 247
2006 Jeanneau 54 DS | 23 of 247
2006 Jeanneau 54 DS | 24 of 247
2006 Jeanneau 54 DS | 25 of 247
2006 Jeanneau 54 DS | 26 of 247
2006 Jeanneau 54 DS | 27 of 247
2006 Jeanneau 54 DS | 28 of 247
2006 Jeanneau 54 DS | 29 of 247
2006 Jeanneau 54 DS | 30 of 247
2006 Jeanneau 54 DS | 31 of 247
2006 Jeanneau 54 DS | 32 of 247
2006 Jeanneau 54 DS | 33 of 247
2006 Jeanneau 54 DS | 34 of 247
2006 Jeanneau 54 DS | 35 of 247
2006 Jeanneau 54 DS | 36 of 247
2006 Jeanneau 54 DS | 37 of 247
2006 Jeanneau 54 DS | 38 of 247
2006 Jeanneau 54 DS | 39 of 247
2006 Jeanneau 54 DS | 40 of 247
2006 Jeanneau 54 DS | 41 of 247
2006 Jeanneau 54 DS | 42 of 247
2006 Jeanneau 54 DS | 43 of 247
2006 Jeanneau 54 DS | 44 of 247
2006 Jeanneau 54 DS | 45 of 247
2006 Jeanneau 54 DS | 46 of 247
2006 Jeanneau 54 DS | 47 of 247
2006 Jeanneau 54 DS | 48 of 247
2006 Jeanneau 54 DS | 49 of 247
2006 Jeanneau 54 DS | 50 of 247
2006 Jeanneau 54 DS | 51 of 247
2006 Jeanneau 54 DS | 52 of 247
2006 Jeanneau 54 DS | 53 of 247
2006 Jeanneau 54 DS | 54 of 247
2006 Jeanneau 54 DS | 55 of 247
2006 Jeanneau 54 DS | 56 of 247
2006 Jeanneau 54 DS | 57 of 247
2006 Jeanneau 54 DS | 58 of 247
2006 Jeanneau 54 DS | 59 of 247
2006 Jeanneau 54 DS | 60 of 247
2006 Jeanneau 54 DS | 61 of 247
2006 Jeanneau 54 DS | 62 of 247
2006 Jeanneau 54 DS | 63 of 247
2006 Jeanneau 54 DS | 64 of 247
2006 Jeanneau 54 DS | 65 of 247
2006 Jeanneau 54 DS | 66 of 247
2006 Jeanneau 54 DS | 67 of 247
2006 Jeanneau 54 DS | 68 of 247
2006 Jeanneau 54 DS | 69 of 247
2006 Jeanneau 54 DS | 70 of 247
2006 Jeanneau 54 DS | 71 of 247
2006 Jeanneau 54 DS | 72 of 247
2006 Jeanneau 54 DS | 73 of 247
2006 Jeanneau 54 DS | 74 of 247
2006 Jeanneau 54 DS | 75 of 247
2006 Jeanneau 54 DS | 76 of 247
2006 Jeanneau 54 DS | 77 of 247
2006 Jeanneau 54 DS | 78 of 247
2006 Jeanneau 54 DS | 79 of 247
2006 Jeanneau 54 DS | 80 of 247
2006 Jeanneau 54 DS | 81 of 247
2006 Jeanneau 54 DS | 82 of 247
2006 Jeanneau 54 DS | 83 of 247
2006 Jeanneau 54 DS | 84 of 247
2006 Jeanneau 54 DS | 85 of 247
2006 Jeanneau 54 DS | 86 of 247
2006 Jeanneau 54 DS | 87 of 247
2006 Jeanneau 54 DS | 88 of 247
2006 Jeanneau 54 DS | 89 of 247
2006 Jeanneau 54 DS | 90 of 247
2006 Jeanneau 54 DS | 91 of 247
2006 Jeanneau 54 DS | 92 of 247
2006 Jeanneau 54 DS | 93 of 247
2006 Jeanneau 54 DS | 94 of 247
2006 Jeanneau 54 DS | 95 of 247
2006 Jeanneau 54 DS | 96 of 247
2006 Jeanneau 54 DS | 97 of 247
2006 Jeanneau 54 DS | 98 of 247
2006 Jeanneau 54 DS | 99 of 247
2006 Jeanneau 54 DS | 100 of 247
2006 Jeanneau 54 DS | 101 of 247
2006 Jeanneau 54 DS | 102 of 247
2006 Jeanneau 54 DS | 103 of 247
2006 Jeanneau 54 DS | 104 of 247
2006 Jeanneau 54 DS | 105 of 247
2006 Jeanneau 54 DS | 106 of 247
2006 Jeanneau 54 DS | 107 of 247
2006 Jeanneau 54 DS | 108 of 247
2006 Jeanneau 54 DS | 109 of 247
2006 Jeanneau 54 DS | 110 of 247
2006 Jeanneau 54 DS | 111 of 247
2006 Jeanneau 54 DS | 112 of 247
2006 Jeanneau 54 DS | 113 of 247
2006 Jeanneau 54 DS | 114 of 247
2006 Jeanneau 54 DS | 115 of 247
2006 Jeanneau 54 DS | 116 of 247
2006 Jeanneau 54 DS | 117 of 247
2006 Jeanneau 54 DS | 118 of 247
2006 Jeanneau 54 DS | 119 of 247
2006 Jeanneau 54 DS | 120 of 247
2006 Jeanneau 54 DS | 121 of 247
2006 Jeanneau 54 DS | 122 of 247
2006 Jeanneau 54 DS | 123 of 247
2006 Jeanneau 54 DS | 124 of 247
2006 Jeanneau 54 DS | 125 of 247
2006 Jeanneau 54 DS | 126 of 247
2006 Jeanneau 54 DS | 127 of 247
2006 Jeanneau 54 DS | 128 of 247
2006 Jeanneau 54 DS | 129 of 247
2006 Jeanneau 54 DS | 130 of 247
2006 Jeanneau 54 DS | 131 of 247
2006 Jeanneau 54 DS | 132 of 247
2006 Jeanneau 54 DS | 133 of 247
2006 Jeanneau 54 DS | 134 of 247
2006 Jeanneau 54 DS | 135 of 247
2006 Jeanneau 54 DS | 136 of 247
2006 Jeanneau 54 DS | 137 of 247
2006 Jeanneau 54 DS | 138 of 247
2006 Jeanneau 54 DS | 139 of 247
2006 Jeanneau 54 DS | 140 of 247
2006 Jeanneau 54 DS | 141 of 247
2006 Jeanneau 54 DS | 142 of 247
2006 Jeanneau 54 DS | 143 of 247
2006 Jeanneau 54 DS | 144 of 247
2006 Jeanneau 54 DS | 145 of 247
2006 Jeanneau 54 DS | 146 of 247
2006 Jeanneau 54 DS | 147 of 247
2006 Jeanneau 54 DS | 148 of 247
2006 Jeanneau 54 DS | 149 of 247
2006 Jeanneau 54 DS | 150 of 247
2006 Jeanneau 54 DS | 151 of 247
2006 Jeanneau 54 DS | 152 of 247
2006 Jeanneau 54 DS | 153 of 247
2006 Jeanneau 54 DS | 154 of 247
2006 Jeanneau 54 DS | 155 of 247
2006 Jeanneau 54 DS | 156 of 247
2006 Jeanneau 54 DS | 157 of 247
2006 Jeanneau 54 DS | 158 of 247
2006 Jeanneau 54 DS | 159 of 247
2006 Jeanneau 54 DS | 160 of 247
2006 Jeanneau 54 DS | 161 of 247
2006 Jeanneau 54 DS | 162 of 247
2006 Jeanneau 54 DS | 163 of 247
2006 Jeanneau 54 DS | 164 of 247
2006 Jeanneau 54 DS | 165 of 247
2006 Jeanneau 54 DS | 166 of 247
2006 Jeanneau 54 DS | 167 of 247
2006 Jeanneau 54 DS | 168 of 247
2006 Jeanneau 54 DS | 169 of 247
2006 Jeanneau 54 DS | 170 of 247
2006 Jeanneau 54 DS | 171 of 247
2006 Jeanneau 54 DS | 172 of 247
2006 Jeanneau 54 DS | 173 of 247
2006 Jeanneau 54 DS | 174 of 247
2006 Jeanneau 54 DS | 175 of 247
2006 Jeanneau 54 DS | 176 of 247
2006 Jeanneau 54 DS | 177 of 247
2006 Jeanneau 54 DS | 178 of 247
2006 Jeanneau 54 DS | 179 of 247
2006 Jeanneau 54 DS | 180 of 247
2006 Jeanneau 54 DS | 181 of 247
2006 Jeanneau 54 DS | 182 of 247
2006 Jeanneau 54 DS | 183 of 247
2006 Jeanneau 54 DS | 184 of 247
2006 Jeanneau 54 DS | 185 of 247
2006 Jeanneau 54 DS | 186 of 247
2006 Jeanneau 54 DS | 187 of 247
2006 Jeanneau 54 DS | 188 of 247
2006 Jeanneau 54 DS | 189 of 247
2006 Jeanneau 54 DS | 190 of 247
2006 Jeanneau 54 DS | 191 of 247
2006 Jeanneau 54 DS | 192 of 247
2006 Jeanneau 54 DS | 193 of 247
2006 Jeanneau 54 DS | 194 of 247
2006 Jeanneau 54 DS | 195 of 247
2006 Jeanneau 54 DS | 196 of 247
2006 Jeanneau 54 DS | 197 of 247
2006 Jeanneau 54 DS | 198 of 247
2006 Jeanneau 54 DS | 199 of 247
2006 Jeanneau 54 DS | 200 of 247
2006 Jeanneau 54 DS | 201 of 247
2006 Jeanneau 54 DS | 202 of 247
2006 Jeanneau 54 DS | 203 of 247
2006 Jeanneau 54 DS | 204 of 247
2006 Jeanneau 54 DS | 205 of 247
2006 Jeanneau 54 DS | 206 of 247
2006 Jeanneau 54 DS | 207 of 247
2006 Jeanneau 54 DS | 208 of 247
2006 Jeanneau 54 DS | 209 of 247
2006 Jeanneau 54 DS | 210 of 247
2006 Jeanneau 54 DS | 211 of 247
2006 Jeanneau 54 DS | 212 of 247
2006 Jeanneau 54 DS | 213 of 247
2006 Jeanneau 54 DS | 214 of 247
2006 Jeanneau 54 DS | 215 of 247
2006 Jeanneau 54 DS | 216 of 247
2006 Jeanneau 54 DS | 217 of 247
2006 Jeanneau 54 DS | 218 of 247
2006 Jeanneau 54 DS | 219 of 247
2006 Jeanneau 54 DS | 220 of 247
2006 Jeanneau 54 DS | 221 of 247
2006 Jeanneau 54 DS | 222 of 247
2006 Jeanneau 54 DS | 223 of 247
2006 Jeanneau 54 DS | 224 of 247
2006 Jeanneau 54 DS | 225 of 247
2006 Jeanneau 54 DS | 226 of 247
2006 Jeanneau 54 DS | 227 of 247
2006 Jeanneau 54 DS | 228 of 247
2006 Jeanneau 54 DS | 229 of 247
2006 Jeanneau 54 DS | 230 of 247
2006 Jeanneau 54 DS | 231 of 247
2006 Jeanneau 54 DS | 232 of 247
2006 Jeanneau 54 DS | 233 of 247
2006 Jeanneau 54 DS | 234 of 247
2006 Jeanneau 54 DS | 235 of 247
2006 Jeanneau 54 DS | 236 of 247
2006 Jeanneau 54 DS | 237 of 247
2006 Jeanneau 54 DS | 238 of 247
2006 Jeanneau 54 DS | 239 of 247
2006 Jeanneau 54 DS | 240 of 247
2006 Jeanneau 54 DS | 241 of 247
2006 Jeanneau 54 DS | 242 of 247
2006 Jeanneau 54 DS | 243 of 247
2006 Jeanneau 54 DS | 244 of 247
2006 Jeanneau 54 DS | 245 of 247
2006 Jeanneau 54 DS | 246 of 247
2006 Jeanneau 54 DS | 247 of 247
$442,500 USD
Active
Used
2006
54 DS
San Diego, California, US
Sail
54ft / 16.46 m
15ft 11in / 4.85 m

Yanmar
Inboard
Diesel
Fiberglass
2015-10-23
2016-09-15
2283702
** Fully Equipped Offshore Cruising Yacht**
This Vessel is new to the market and is set up for any adventure you could possibly think of. For additional information on this beautiful yacht please contact the listing agent at any time day or night. I look forward to hearing from you and informing you about all the systems on this vessel.
Recent Additions
New Majestic Blue Paint Job 
New Canvas, Dodger, Bimini, Connector, Side Enclosure, Covers
Engine Completely Serviced and gone through Replacing hoses, belts, injectors, alining, filters, fluids, flushing.
Generator Completely gone through as well.
New Refrigeration & Freezer units.
New Bottom Paint
New Cutlass
New Bilge Pumps
New Stereo System
New Heads
Water Maker Completely Serviced
New LED Under Water Lights
New Water Pumps
This yacht is Serviced and taken care of to the highest level and will pass survey with flying colors. 
Electronics
2-Raymarine E-120 Chartplotters at helm and nav station
Raymarine ST-60 Tridata starboard helm
Raymarine ST-60 Tridata port helm
Raymarine ST-60 Wind starboard helm
Raymarine ST-60 Wind port helm
Raymarine 6001 Autopilot Type II at starboard helm
Icom 604 VHF at nav station With Hailer / Fog Horn
Icom VHF command mic at helm
2KW radar with Riley Mast Mount
Icom 804 Single Sidband Radio With Isolated Back Stay and Ground Plate
Raymarine Lifetag System
Smartpilot Remote for Autopilot
XM Weather System Wired to Chartplotters
Upgraded Navionics Platinum Chart Chip
GPS Plotter Information Displayed on TV's Through VGA Cable
Electrical
Onan 9kw Factory Installed Generator

Air conditioning & Heating throughout the yacht
(2) 66.2 Harken electric 2-speed primary winches
1 46 Harken electric 2-speed roof winch (port)
7hp bow thruster
Electric windlass with remote at helm
Electric Profurl head sail furling
3000Watt Inverter / Battery Charger
8 - 6Volt Golf Cart AGM 12Volt House Battery Bank Upgrade
Battery Monitor for House Bank 
Sony Stereo AM / FM / CD 
2 speakers in salon
2 speakers in cockpit
3 Electric Fresh Water Heads
S/S Microwave in Galley
Dishwasher In Galley
24 volt battery system for winches, thruster, and windlass
12 volt battery system for house and engine
110 volt system for shore power
Survival Equipment
HRO Horizon 700 (29GPH Water Maker)
XM Weather System
Coast Guard Approved Safety Package
EPIRB
Life Raft (Hard Shell)
Through Ring
Raymarine Lifetag System
Entertainment System
KVH Satellite System W/Dual LMB's for US & Mexico          (Need a Direct TV Box and all components are there)
Sony HD TV in Salon
PlayStation W/RF remotes for games (Gaming Device)
3 - Toshiba TV's W/ Built In DVD Players in each stateroom
GPS Plotter Wired to All TV's On the yacht
Sony CD / DVD Player in Salon
Cockpit Stereo Fade Control
XM Music to Salon Stereo
Ethernet to Nav Station

IPod Docking Station wited to Stereo
Additional
Triple Spreader Keel Stepped Mast W/furling Main Sail
Electric furling Head Sail
North AP3 A-Sail with running rigging
Spinnaker halyard
Max prop with rope cutter on shaft
Huge storage locker aft of anchor locker - it's HUGE!
Mosquito screens and shades
Heads are gravity fed for overboard discharge
Duel Racor Fuel Filters
Spinnaker Pole W/Running Rigging
Hard Bottom Dinghy & Yamaha 9.9 outboard
Extra fuel tank adding 77gallons 
Canvas & Cushions
Custom Dodger
Upgraded Strata Glass in Dodger
Custom Bimini w/two windows to see main sail
Connector between dodger & bimini
Cockpit Cushions W/Back Rests
Fwd Deck Sun Mattress Pad
Wheel Covers
Cockpit Table Cover
Dinghy Cover
Deck
Custom S/S Post to house the KVH Sat dome with Dual LMB's for US and Mexico. 
S/S Post has Outboard Lifting Bracket and Winch To Lift Outboard Onto Engine Mount Built onto the post
Bird Deterrent on Mast & Spreaders
Spinnaker Pole & Running Rigging
Stern Lights
Catalina S/S BBQ
Teak Cockpit table and floors
2-Flag Halyards and cleats on mast
Teak side decks
Luxury deck fittings (SS)
Magma Catalina gas grill Plumbed to Propane Tank
Outboard engine bracket Mounted on Custom S/S Post
Dark Majestic Blue Awlgrip hull with gold cove stripes, white boot and red bottom paint
Custom extension at bow of genneker (removable)
Double anchor roller
Delta anchor
300ft chain
Removable S/S Dinghy Chalks to Transport Dinghy Underway
Deck Fresh Water Washdown Pump & Flushmount Bib on Fwd Deck
Cockpit Fresh Water Washdown Pump & Flushmount Bib 
Accommodations
3 staterooms
1 Master forward with private head and shower
2 Guest staterooms aft with private head and shower
Deluxe dinette table with folding leaves
Dinette has leather "oyster"
2 Arm chairs leather "oyster"
Settee leather "oyster"
Cocktail table with wine locker
Spacious Nav station to starboard
Sails
Asymmetrical Sail
Furling Genoa On Electric Furler
Furling In Mast Main Sail
Galley
4 Burner stove with oven and S/S hood that vents out
Dishwasher
Custom S/S microwave
Refrigeration Front (S/S Door) 
Freezer Top Loading W/Dual Thermostat Controls to make Freezer or additional fridge.
Excellent Storage
Corian counter tops
Double stainless sink with splash guard
Disclaimer
The Company offers the details of this vessel in good faith but cannot guarantee or warrant the accuracy of this information nor warrant the condition of the vessel. A buyer should instruct his agents, or his surveyors, to investigate such details as the buyer desires validated. This vessel is offered subject to prior sale, price change, or withdrawal without notice.
For Sale By Cruising Yachts, Inc. - San Diego
1880 Harbor Island Drive Suite 200
San Diego, California, 92101
US