2009 Jeanneau 42DS
$219,000 USD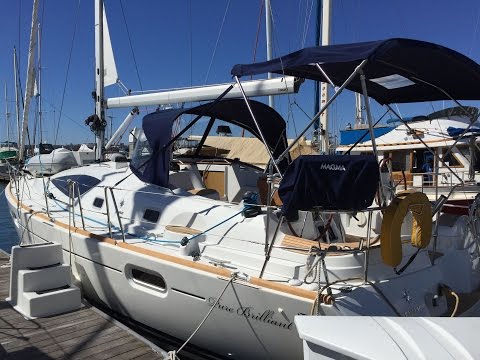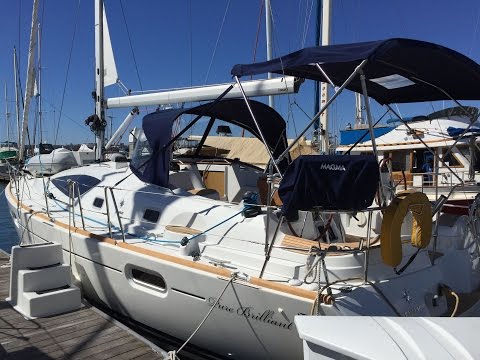 2009 Jeanneau 42DS
2009 Jeanneau 42DS | 1 of 99
2009 Jeanneau 42DS | 2 of 99
2009 Jeanneau 42DS | 3 of 99
2009 Jeanneau 42DS | 4 of 99
2009 Jeanneau 42DS | 5 of 99
2009 Jeanneau 42DS | 6 of 99
2009 Jeanneau 42DS | 7 of 99
2009 Jeanneau 42DS | 8 of 99
2009 Jeanneau 42DS | 9 of 99
2009 Jeanneau 42DS | 10 of 99
2009 Jeanneau 42DS | 11 of 99
2009 Jeanneau 42DS | 12 of 99
2009 Jeanneau 42DS | 13 of 99
2009 Jeanneau 42DS | 14 of 99
2009 Jeanneau 42DS | 15 of 99
2009 Jeanneau 42DS | 16 of 99
2009 Jeanneau 42DS | 17 of 99
2009 Jeanneau 42DS | 18 of 99
2009 Jeanneau 42DS | 19 of 99
2009 Jeanneau 42DS | 20 of 99
2009 Jeanneau 42DS | 21 of 99
2009 Jeanneau 42DS | 22 of 99
2009 Jeanneau 42DS | 23 of 99
2009 Jeanneau 42DS | 24 of 99
2009 Jeanneau 42DS | 25 of 99
2009 Jeanneau 42DS | 26 of 99
2009 Jeanneau 42DS | 27 of 99
2009 Jeanneau 42DS | 28 of 99
2009 Jeanneau 42DS | 29 of 99
2009 Jeanneau 42DS | 30 of 99
2009 Jeanneau 42DS | 31 of 99
2009 Jeanneau 42DS | 32 of 99
2009 Jeanneau 42DS | 33 of 99
2009 Jeanneau 42DS | 34 of 99
2009 Jeanneau 42DS | 35 of 99
2009 Jeanneau 42DS | 36 of 99
2009 Jeanneau 42DS | 37 of 99
2009 Jeanneau 42DS | 38 of 99
2009 Jeanneau 42DS | 39 of 99
2009 Jeanneau 42DS | 40 of 99
2009 Jeanneau 42DS | 41 of 99
2009 Jeanneau 42DS | 42 of 99
2009 Jeanneau 42DS | 43 of 99
2009 Jeanneau 42DS | 44 of 99
2009 Jeanneau 42DS | 45 of 99
2009 Jeanneau 42DS | 46 of 99
2009 Jeanneau 42DS | 47 of 99
2009 Jeanneau 42DS | 48 of 99
2009 Jeanneau 42DS | 49 of 99
2009 Jeanneau 42DS | 50 of 99
2009 Jeanneau 42DS | 51 of 99
2009 Jeanneau 42DS | 52 of 99
2009 Jeanneau 42DS | 53 of 99
2009 Jeanneau 42DS | 54 of 99
2009 Jeanneau 42DS | 55 of 99
2009 Jeanneau 42DS | 56 of 99
2009 Jeanneau 42DS | 57 of 99
2009 Jeanneau 42DS | 58 of 99
2009 Jeanneau 42DS | 59 of 99
2009 Jeanneau 42DS | 60 of 99
2009 Jeanneau 42DS | 61 of 99
2009 Jeanneau 42DS | 62 of 99
2009 Jeanneau 42DS | 63 of 99
2009 Jeanneau 42DS | 64 of 99
2009 Jeanneau 42DS | 65 of 99
2009 Jeanneau 42DS | 66 of 99
2009 Jeanneau 42DS | 67 of 99
2009 Jeanneau 42DS | 68 of 99
2009 Jeanneau 42DS | 69 of 99
2009 Jeanneau 42DS | 70 of 99
2009 Jeanneau 42DS | 71 of 99
2009 Jeanneau 42DS | 72 of 99
2009 Jeanneau 42DS | 73 of 99
2009 Jeanneau 42DS | 74 of 99
2009 Jeanneau 42DS | 75 of 99
2009 Jeanneau 42DS | 76 of 99
2009 Jeanneau 42DS | 77 of 99
2009 Jeanneau 42DS | 78 of 99
2009 Jeanneau 42DS | 79 of 99
2009 Jeanneau 42DS | 80 of 99
2009 Jeanneau 42DS | 81 of 99
2009 Jeanneau 42DS | 82 of 99
2009 Jeanneau 42DS | 83 of 99
2009 Jeanneau 42DS | 84 of 99
2009 Jeanneau 42DS | 85 of 99
2009 Jeanneau 42DS | 86 of 99
2009 Jeanneau 42DS | 87 of 99
2009 Jeanneau 42DS | 88 of 99
2009 Jeanneau 42DS | 89 of 99
2009 Jeanneau 42DS | 90 of 99
2009 Jeanneau 42DS | 91 of 99
2009 Jeanneau 42DS | 92 of 99
2009 Jeanneau 42DS | 93 of 99
2009 Jeanneau 42DS | 94 of 99
2009 Jeanneau 42DS | 95 of 99
2009 Jeanneau 42DS | 96 of 99
2009 Jeanneau 42DS | 97 of 99
2009 Jeanneau 42DS | 98 of 99
2009 Jeanneau 42DS | 99 of 99
$219,000 USD
Active
Used
2009
42DS
Channel Islands, California, US
Sail
42ft / 12.80 m
13ft 6in / 4.11 m

Yanmar
Inboard
Diesel
Fiberglass
2015-01-31
2016-09-15
1865848
Pure Brilliant is a 2009 Jeanneau 42 DS Deck Saloon and is located in San Diego, CA the current owner had purchased this yacht new and has maintained it in very good condition. The 2009 Jeanneau 42DS is packed with lots of great equipment and is truly a beautiful yacht to sail single or short handed with its innovative design. For additional information or to set up a appointment to view her in person please feel free to contact the listing agent at any time day or night. We look forward to hearing from you and showing you what this beautiful yacht has to offer over the other manufactures in this size.
This exciting new model follows in the footsteps of its predecessors, the 49DS and 54DS and features the same modern styling that has made Jeanneau the number one name in deck salons throughout the world. Designed by Vittorio Garroni in collaboration with naval architect Marc Lombard, the 42DS features an ultra modern hull, providing exceptional speed while under sail or power.

The interior, like that of all our deck salons, is open and bright with plenty of ventilation. A very spacious owner's cabin, complete with queen size island berth, is located aft along with an extremely large head and shower. A second guest cabin and head are located all the way forward giving owners and guests plenty of privacy and room to move around.

A DIFFERENT BOAT FROM INCEPTION

Any Season.

Any Sea.

Design - The Technology of Beauty

The strength of Jeanneau can be seen in the beauty of our boats. World renowned designers and architects work with our inhouse teams from the inception of each product.

CATIA - Each new Jeanneau is comprehensively designed via the powerful CATIA design software. CATIA allows Jeanneau to design a better boat with more attention to detail in a shorter timeframe.

Research and Development - A specialized R&D facility at Jeanneau houses 130 engineering specialists. This facility is unique in the boat building sector, providing R&S resources usually available only to large aeronautical and automotive companies.

Construction - The Engineering of Beauty

The Jeanneau Formula for success: Combine 50 years of practical boat building savoir-faire with the latest construction technologies.. Invest in and continually improve technologically advanced factories with ergonomic production lines, computerized processes and efficient logistic supply chains.

Composite Technologies - Jeanneau is the master of many different types of fiberglass construction from hand lay-up to injection moulding. Each technology has its proper place at Jeanneau and they are applied to create the perfect part, taking into account structural, aesthetic, and efficiency factors. Every barrel of resin and gelcoat is tested before entering the production process and the Jeanneau laboratory continues to test and improve the quality of every process.

Quality - The Timelessness of Beauty

Our total quality control system tracks a product through the entire production process and beyond. From lab tests of each batch of resin to tank testing to customer satisfaction questionnaires and frequent supplier reviews, we continually seek ways to improve our boats.

ISO 9001 Certification - Quality tracking at every level of design, purchasing, construction, shipping and delivery. Audits performed at every level. All claims, comments and questions are submitted under ISO 9001 system.

Bureau Veritas - This is an extra certification of our engineering work and a internationally recognized symbol of engineering excellence.They focus on structure and electrical work and they verify that what is approved from the design office is being properly applied on the production floor.Bureau Veritas certifies the entire process from the design office to the production floor.
Equipment
The major items that this vessel has 
Canvas = Dodger, Bimini & Connector
Electric winches
Full electronics
AIS 500
Last bottom paint March 2013
A-Sail spinnaker with sock 
Inverter
2-TV's
DVD Player
Bose speakers 
Microwave
And much more. 
Electronics
E80 Chartplotter w/navChip
2kw Radar
ST60 Plus Tridata
ST60 Plus Wind
ST6002 Autopilot
Repeaters
Prosine 1800 Inverter w/Remote
ICOM VHF
AIS
Features
• Yanmar 54 HP Diesel Engine
• "Ambiance Jaguar" Upholstery
• 110v Shorepower Inlet w/Outlets
• 12v Fridge Box w/Freezer Area
• Saloon w/U-Shaped Seating
• Hot & Cold Cockpit Shower
• 2-Harken Winch Handles
• Mainsheet Traveller
• Electric Windlass (5/16) BBB
• Anchor Roller
• Selden Furling Mast
• 2 Cabins / 2 Bathrooms
• Life lines-Lifeline Gates
• Spinnaker Deck Fittings
• 110v 10-Gallon Hot Water Heater
• CD Radio/MP3 Player w/2Speakers
• Holding Tank w/gravity Drain
• L-Galley w/Glass Seperator
• Gimballed 2-Burner Stove
• NavStation w/ Electrical Panel
Factory Installed Options
• Rigging For Assym. + Bowsprit
• (2) Electric Genoa Winches
• (1) Electric Roof Winch
• Midship Cleats
• Outboard Engine Bracket
• Teak Cockpit Table
• Deluxe Folding Salon Table
• Extra Battery
• Wood Cockpit Floor
• Battery Charger
• Spur On Propeller Shaft
• (2) Waterproof Cockpit Speakers
Cruising Yachts Package
• Commissioning
• Duty/Customs/Loading
• Bottom Paint
• Decor Package
• Safety Package
• Anchor Package
• Propane Tank
• Shorepower Cord
Dimensions
Ballast: 6515
Displacement: 19662
Engines
Total Power: 54
Tanks
Fuel: 34
Fresh Water: 94
Holding: 34
Disclaimer
The Company offers the details of this vessel in good faith but cannot guarantee or warrant the accuracy of this information nor warrant the condition of the vessel. A buyer should instruct his agents, or his surveyors, to investigate such details as the buyer desires validated. This vessel is offered subject to prior sale, price change, or withdrawal without notice.
For Sale By Cruising Yachts, Inc. - San Diego
1880 Harbor Island Drive Suite 200
San Diego, California, 92101
US