2017 Jeanneau 44 Deck Salon
$ Contact Seller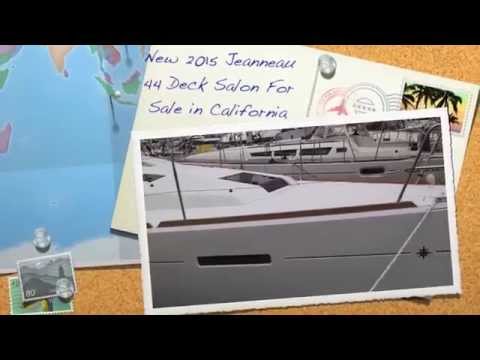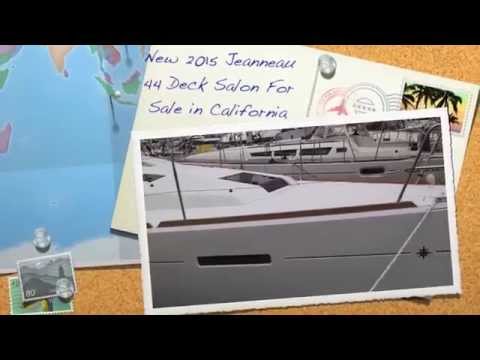 2017 Jeanneau 44 Deck Salon
2017 Jeanneau 44 Deck Salon | 1 of 112
2017 Jeanneau 44 Deck Salon | 2 of 112
2017 Jeanneau 44 Deck Salon | 3 of 112
2017 Jeanneau 44 Deck Salon | 4 of 112
2017 Jeanneau 44 Deck Salon | 5 of 112
2017 Jeanneau 44 Deck Salon | 6 of 112
2017 Jeanneau 44 Deck Salon | 7 of 112
2017 Jeanneau 44 Deck Salon | 8 of 112
2017 Jeanneau 44 Deck Salon | 9 of 112
2017 Jeanneau 44 Deck Salon | 10 of 112
2017 Jeanneau 44 Deck Salon | 11 of 112
2017 Jeanneau 44 Deck Salon | 12 of 112
2017 Jeanneau 44 Deck Salon | 13 of 112
2017 Jeanneau 44 Deck Salon | 14 of 112
2017 Jeanneau 44 Deck Salon | 15 of 112
2017 Jeanneau 44 Deck Salon | 16 of 112
2017 Jeanneau 44 Deck Salon | 17 of 112
2017 Jeanneau 44 Deck Salon | 18 of 112
2017 Jeanneau 44 Deck Salon | 19 of 112
2017 Jeanneau 44 Deck Salon | 20 of 112
2017 Jeanneau 44 Deck Salon | 21 of 112
2017 Jeanneau 44 Deck Salon | 22 of 112
2017 Jeanneau 44 Deck Salon | 23 of 112
2017 Jeanneau 44 Deck Salon | 24 of 112
2017 Jeanneau 44 Deck Salon | 25 of 112
2017 Jeanneau 44 Deck Salon | 26 of 112
2017 Jeanneau 44 Deck Salon | 27 of 112
2017 Jeanneau 44 Deck Salon | 28 of 112
2017 Jeanneau 44 Deck Salon | 29 of 112
2017 Jeanneau 44 Deck Salon | 30 of 112
2017 Jeanneau 44 Deck Salon | 31 of 112
2017 Jeanneau 44 Deck Salon | 32 of 112
2017 Jeanneau 44 Deck Salon | 33 of 112
2017 Jeanneau 44 Deck Salon | 34 of 112
2017 Jeanneau 44 Deck Salon | 35 of 112
2017 Jeanneau 44 Deck Salon | 36 of 112
2017 Jeanneau 44 Deck Salon | 37 of 112
2017 Jeanneau 44 Deck Salon | 38 of 112
2017 Jeanneau 44 Deck Salon | 39 of 112
2017 Jeanneau 44 Deck Salon | 40 of 112
2017 Jeanneau 44 Deck Salon | 41 of 112
2017 Jeanneau 44 Deck Salon | 42 of 112
2017 Jeanneau 44 Deck Salon | 43 of 112
2017 Jeanneau 44 Deck Salon | 44 of 112
2017 Jeanneau 44 Deck Salon | 45 of 112
2017 Jeanneau 44 Deck Salon | 46 of 112
2017 Jeanneau 44 Deck Salon | 47 of 112
2017 Jeanneau 44 Deck Salon | 48 of 112
2017 Jeanneau 44 Deck Salon | 49 of 112
2017 Jeanneau 44 Deck Salon | 50 of 112
2017 Jeanneau 44 Deck Salon | 51 of 112
2017 Jeanneau 44 Deck Salon | 52 of 112
2017 Jeanneau 44 Deck Salon | 53 of 112
2017 Jeanneau 44 Deck Salon | 54 of 112
2017 Jeanneau 44 Deck Salon | 55 of 112
2017 Jeanneau 44 Deck Salon | 56 of 112
2017 Jeanneau 44 Deck Salon | 57 of 112
2017 Jeanneau 44 Deck Salon | 58 of 112
2017 Jeanneau 44 Deck Salon | 59 of 112
2017 Jeanneau 44 Deck Salon | 60 of 112
2017 Jeanneau 44 Deck Salon | 61 of 112
2017 Jeanneau 44 Deck Salon | 62 of 112
2017 Jeanneau 44 Deck Salon | 63 of 112
2017 Jeanneau 44 Deck Salon | 64 of 112
2017 Jeanneau 44 Deck Salon | 65 of 112
2017 Jeanneau 44 Deck Salon | 66 of 112
2017 Jeanneau 44 Deck Salon | 67 of 112
2017 Jeanneau 44 Deck Salon | 68 of 112
2017 Jeanneau 44 Deck Salon | 69 of 112
2017 Jeanneau 44 Deck Salon | 70 of 112
2017 Jeanneau 44 Deck Salon | 71 of 112
2017 Jeanneau 44 Deck Salon | 72 of 112
2017 Jeanneau 44 Deck Salon | 73 of 112
2017 Jeanneau 44 Deck Salon | 74 of 112
2017 Jeanneau 44 Deck Salon | 75 of 112
2017 Jeanneau 44 Deck Salon | 76 of 112
2017 Jeanneau 44 Deck Salon | 77 of 112
2017 Jeanneau 44 Deck Salon | 78 of 112
2017 Jeanneau 44 Deck Salon | 79 of 112
2017 Jeanneau 44 Deck Salon | 80 of 112
2017 Jeanneau 44 Deck Salon | 81 of 112
2017 Jeanneau 44 Deck Salon | 82 of 112
2017 Jeanneau 44 Deck Salon | 83 of 112
2017 Jeanneau 44 Deck Salon | 84 of 112
2017 Jeanneau 44 Deck Salon | 85 of 112
2017 Jeanneau 44 Deck Salon | 86 of 112
2017 Jeanneau 44 Deck Salon | 87 of 112
2017 Jeanneau 44 Deck Salon | 88 of 112
2017 Jeanneau 44 Deck Salon | 89 of 112
2017 Jeanneau 44 Deck Salon | 90 of 112
2017 Jeanneau 44 Deck Salon | 91 of 112
2017 Jeanneau 44 Deck Salon | 92 of 112
2017 Jeanneau 44 Deck Salon | 93 of 112
2017 Jeanneau 44 Deck Salon | 94 of 112
2017 Jeanneau 44 Deck Salon | 95 of 112
2017 Jeanneau 44 Deck Salon | 96 of 112
2017 Jeanneau 44 Deck Salon | 97 of 112
2017 Jeanneau 44 Deck Salon | 98 of 112
2017 Jeanneau 44 Deck Salon | 99 of 112
2017 Jeanneau 44 Deck Salon | 100 of 112
2017 Jeanneau 44 Deck Salon | 101 of 112
2017 Jeanneau 44 Deck Salon | 102 of 112
2017 Jeanneau 44 Deck Salon | 103 of 112
2017 Jeanneau 44 Deck Salon | 104 of 112
2017 Jeanneau 44 Deck Salon | 105 of 112
2017 Jeanneau 44 Deck Salon | 106 of 112
2017 Jeanneau 44 Deck Salon | 107 of 112
2017 Jeanneau 44 Deck Salon | 108 of 112
2017 Jeanneau 44 Deck Salon | 109 of 112
2017 Jeanneau 44 Deck Salon | 110 of 112
2017 Jeanneau 44 Deck Salon | 111 of 112
2017 Jeanneau 44 Deck Salon | 112 of 112
$ Contact Seller
Active
New
2017
44 Deck Salon
All Locations, California, US
Sail
44ft / 13.41 m
Fiberglass
2014-09-06
2016-10-04
1878796
The Sun Odyssey 44 DS is no less than a revolution.
The combination of a Philippe Briand designed hull and an interior and deck design by Franck Darnet [&] Flahault Design has yielded a boat that is not only a joy to sail, but exceptionally comfortable. All sheets are lead aft to the helm to make sail handling very simple for a short-handed crew.
Boat equipped with Raymarine
Vessel Equipment
2015Jeanneau44ds - 183.indd
• 3 Cabins / 2 Heads
• Yanmar 54 HP Sail Drive Engine • Furling Mast
• "Ambiance Mediterraneo" Upholstery
• Deep Keel 7' 2"
• Midship Cleats
• LED Navigation Lights
• Lifeline Gates
• Shower Partition in Heads
• Extra Batteries
• Second Anchor Roller & Tackpoint
Reinforcement
• Shades & Screen for Hatches & Ports • Vertical Fridge Door
• 2 Burner Stove with Oven
• CD/MP3 Player with Bose Speakers
in Salon & Cockpit
FACTORY INSTALLED OPTIONS
• Rigging for Assymetrical Spinnaker • Cabin Top Electric Winch
• Second Cabin Top Winch to Strbd. • 2nd Windlass Control at Helm
• Steering Wheel Covers
• Composite Steering Wheels
• Taupe Cockpit Table Cover & GPS • Outboard Engine Bracket
• Folding Cockpit Table with Wood
Leaves
• Cockpit Cushions - Taupe • Extra Watertank
• 110V Microwave
• Deluxe Salon Table
• Quiet Flush Electric Toilets
• Inverter
• 3 Blade Folding Prop
• Eyebrow and Transom in Taupe
• Exterior E95 GPS Display
• Windex
• Wood Cockpit Floor
• Raymarine I70 LS Autopilot
• GyroCompass on Portside
• VHF Radio
• Raymarine Multifunction Displays
• Fenders & Lines
• Mooring Package
• Sand & Seal / Detailing
• Anchoring Package
• Safety Package
• Propane Tank
• Commissioning & Freight
• Bottom Paint
Disclaimer
The Company offers the details of this vessel in good faith but cannot guarantee or warrant the accuracy of this information nor warrant the condition of the vessel. A buyer should instruct his agents, or his surveyors, to investigate such details as the buyer desires validated. This vessel is offered subject to prior sale, price change, or withdrawal without notice.
For Sale By Cruising Yachts, Inc. - San Diego
1880 Harbor Island Drive Suite 200
San Diego, California, 92101
US