1983 Chris Craft 260 Stinger
$16,000 USD
1983 Chris Craft 260 Stinger | Exterior Port Side
1983 Chris Craft 260 Stinger | Top
1983 Chris Craft 260 Stinger | Port Side
1983 Chris Craft 260 Stinger | Cockpit Seating
1983 Chris Craft 260 Stinger | Swim Platform
1983 Chris Craft 260 Stinger | Rear Hatch
1983 Chris Craft 260 Stinger | Cabin Area
1983 Chris Craft 260 Stinger | Batteries
1983 Chris Craft 260 Stinger | Motors
1983 Chris Craft 260 Stinger | Starbboard Motor
1983 Chris Craft 260 Stinger | Port Motor
1983 Chris Craft 260 Stinger | 1983 Chris-Craft 260 Stinger - Photo #12
1983 Chris Craft 260 Stinger | Battery
1983 Chris Craft 260 Stinger | Engine Room Floor
1983 Chris Craft 260 Stinger | Engine Room Floor
1983 Chris Craft 260 Stinger | Trim Pump
1983 Chris Craft 260 Stinger | Trim Pump
1983 Chris Craft 260 Stinger | Rear Of Port Motor
1983 Chris Craft 260 Stinger | Rear Of Starboard Motor
1983 Chris Craft 260 Stinger | Hatch Closed
1983 Chris Craft 260 Stinger | Looking Out Front From Drivers Helm
1983 Chris Craft 260 Stinger | Throttles
1983 Chris Craft 260 Stinger | Guages
1983 Chris Craft 260 Stinger | Guages
1983 Chris Craft 260 Stinger | Steering Wheel
1983 Chris Craft 260 Stinger | Ignition Keys And Radio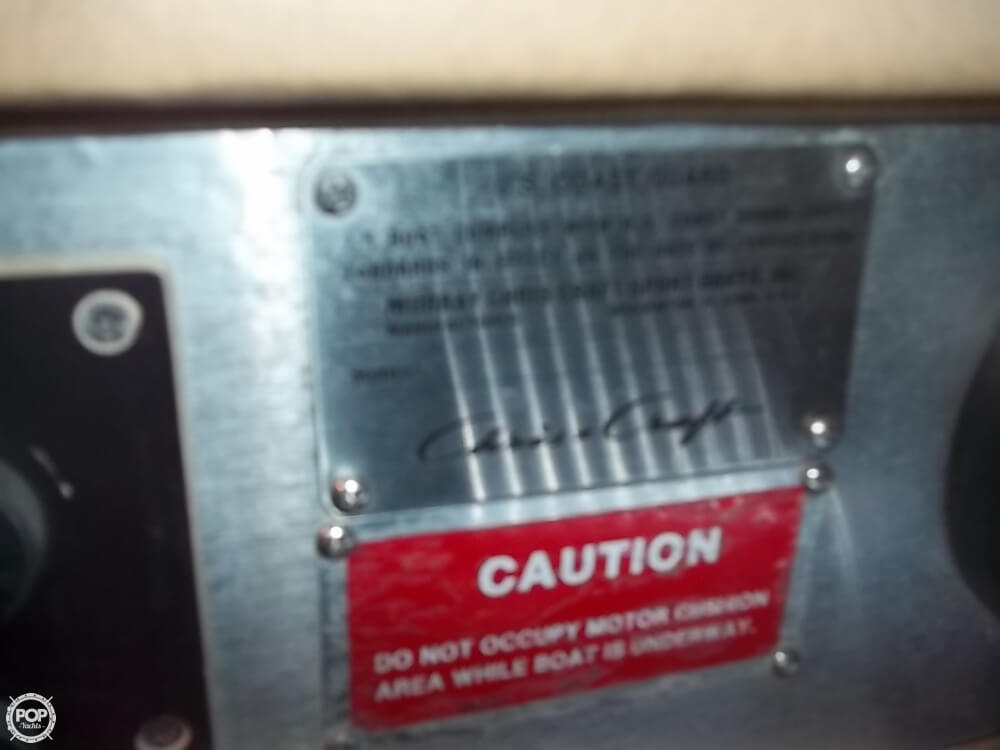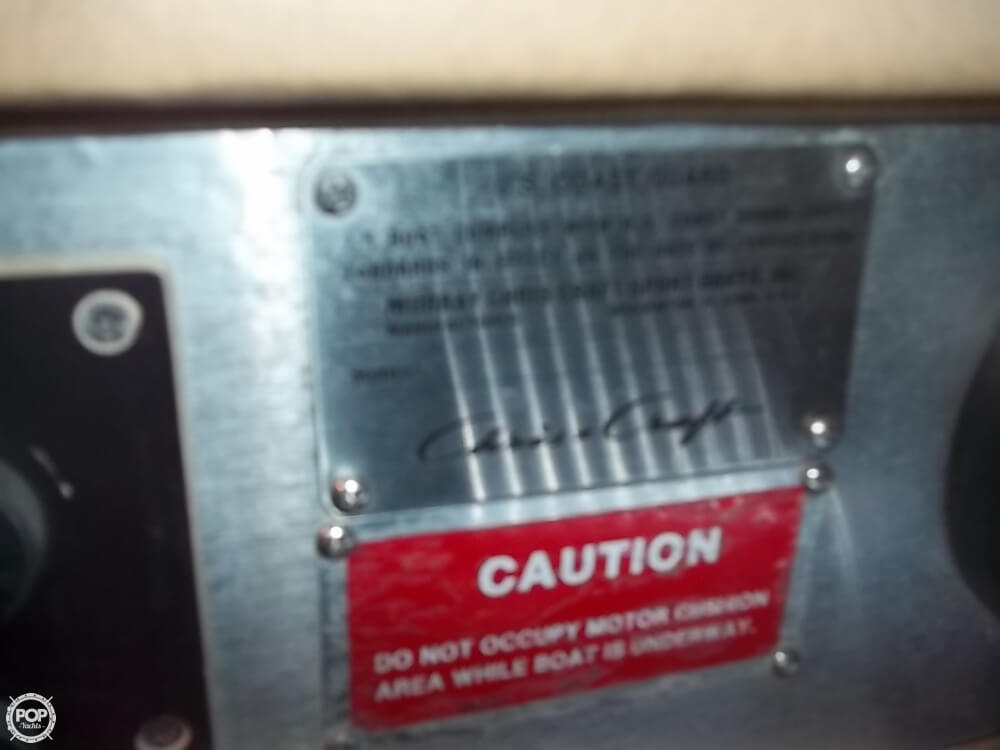 1983 Chris Craft 260 Stinger | Plate
1983 Chris Craft 260 Stinger | Hour Meter
1983 Chris Craft 260 Stinger | Rear Seat
1983 Chris Craft 260 Stinger | Back Hatch
1983 Chris Craft 260 Stinger | Drivers Seat
1983 Chris Craft 260 Stinger | Helm
1983 Chris Craft 260 Stinger | Port Side Cockpit
1983 Chris Craft 260 Stinger | Under Seat Storage
1983 Chris Craft 260 Stinger | Under Seat Storage
1983 Chris Craft 260 Stinger | Sub Woofer Opening-no Speakers
1983 Chris Craft 260 Stinger | Wet Bar Area In Cabin
1983 Chris Craft 260 Stinger | Seats
1983 Chris Craft 260 Stinger | Seats
1983 Chris Craft 260 Stinger | Seats
$16,000 USD
Available
Used
1983
260 Stinger
Rockport, Illinois, US
Power
62728
26ft / 7.92 m
8ft / 2.44 m

Mercruiser
Mercruiser 350 V-8
Other
Unleaded
Fiberglass
5200
2015-03-31
2015-03-31
1565110
Here is a nice, usable older performance boat built by a legendary manufacturer, ChrisCraft. This ChrisCraft Stinger 260 is powered by 2 350 V-8 motors with Mercruiser Alpha 1 outdrives. The Owner states that the motors were rebuilt about 20-30 hours ago, and many performance parts were added. The owner is a professional marine mechanic. He estimates that the motors now put out around 420 Horsepower each. Boat has Stainless steel Cleaver 23 pitch props that propel this boat to about 70MPH! The boat has a nice large sunpad on the back for lounging in the sun. The seating arrangement has a bench seat in the back, and a 2 person seat up front on the starboard side for the driver and a friend. The throttles are right handed controlled quicksilver brand. In the cabin area, there are 2 opposing seats and then a large V-berth that will sleep 2 people. There is a space for a portable toilet under the V-berth if you want to add one. There are several storage compartments in the cabin. The hourmeter shows 813 on the boat. This is a nice relatively inexpensive performance boat that with a little cleaning and cosmetic work, would look very nice.

Please submit any and ALL offers - your offer may be accepted! Submit your offer today!

At POP Yachts, we will always provide you with a TRUE representation of every vessel we market. We encourage all buyers to schedule a survey for an independent analysis. Any offer to purchase is ALWAYS subject to satisfactory survey results.Contact us for a free BoatHistoryReport.com report on this vessel. We pay upfront for a report on every vessel possible, and we provide this peace of mind to our buyers at no charge and with no commitment. All you have to do is ask!

Take a look at ALL ***87 PICTURES*** of this vessel, AND A VIDEO, on our main website at POPYACHTS DOT COM. Thank you for visiting and we look forward to speaking with you!

- Stock #62728
ConditionThis boat is in average condition for the year, but with some cleaning and TLC, would be above average. The boat has not been used much in the last 3-5 years and the boat has sat inside for the last 14 years, but needs a cover. The boat is a little dirty and dusty, but will clean up nicely. The gelcoat is slightly faded, but will wax up nicely. There are some scratches you can see in the pictures, and the gelcoat is chipped off in one picture, but should not leak. The outside really just needs a bath and a wax and it will look above average. The cabin area is pretty nice. The fabric on the seats is blue velour and it looks good. The carpet needs to be cleaned. The cockpit area is average, with only a couple of rips in the vinyl. The dashboard needs attention as the wood veneer has peeled and looks poor. The Trailer looks to need some work if hauling on the highway. The brakes are not working and the tires are showing some age. There is surface rust on the trailer, but nothing bad. The trailer would be fine with new tires and brakes fixed.
Navigational Equipment - Compass
- Navigation Lights
- Tachometer
Mechanical - Bilge Blower
- Custom Exhaust (Thru Hull)
- Fuel Tank
- Trim Tabs
- Seller states that the motors were rebuilt 20-30 hours ago. The owner is a professional marine mechanic and he rebuilt them himself. He states that he added many performance parts and that the engine Horsepower is approx. 420 each. There is a stainless steel tie bar between the 2 outdrives also.
Electrical Systems - Accessory Switches
- Alternator
- Battery
- Circuit Breaker Panel
- Fuel Gauge
- Fuse Panel
- Gauges
- Horn
- Hour Meter
- Speedometer
- Tachometer
Deck Gear - Aft Deck Sun Pad
- Bow Rail
- Cockpit Cover
- Swim Platform
For Sale By POP Yachts
6384 Tower Lane, Unit A
Sarasota, Florida, 34240
US