1985 Sea Ray 340 Sundancer
$17,500 USD
1985 Sea Ray 340 Sundancer | 1985 Sea Ray 340 Sundancer - Photo #1
1985 Sea Ray 340 Sundancer | 1985 Sea Ray 340 Sundancer - Photo #2
1985 Sea Ray 340 Sundancer | 1985 Sea Ray 340 Sundancer - Photo #3
1985 Sea Ray 340 Sundancer | 1985 Sea Ray 340 Sundancer - Photo #4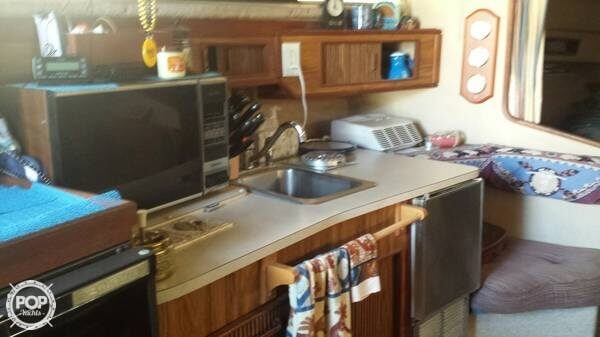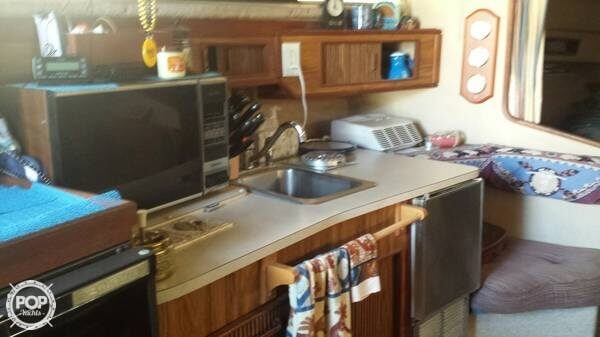 1985 Sea Ray 340 Sundancer | 1985 Sea Ray 340 Sundancer - Photo #5
1985 Sea Ray 340 Sundancer | 1985 Sea Ray 340 Sundancer - Photo #6
1985 Sea Ray 340 Sundancer | 1985 Sea Ray 340 Sundancer - Photo #7
1985 Sea Ray 340 Sundancer | 1985 Sea Ray 340 Sundancer - Photo #8
1985 Sea Ray 340 Sundancer | 1985 Sea Ray 340 Sundancer - Photo #9
1985 Sea Ray 340 Sundancer | 1985 Sea Ray 340 Sundancer - Photo #10
1985 Sea Ray 340 Sundancer | 1985 Sea Ray 340 Sundancer - Photo #11
1985 Sea Ray 340 Sundancer | 1985 Sea Ray 340 Sundancer - Photo #12
1985 Sea Ray 340 Sundancer | 1985 Sea Ray 340 Sundancer - Photo #13
1985 Sea Ray 340 Sundancer | 1985 Sea Ray 340 Sundancer - Photo #14
1985 Sea Ray 340 Sundancer | 1985 Sea Ray 340 Sundancer - Photo #15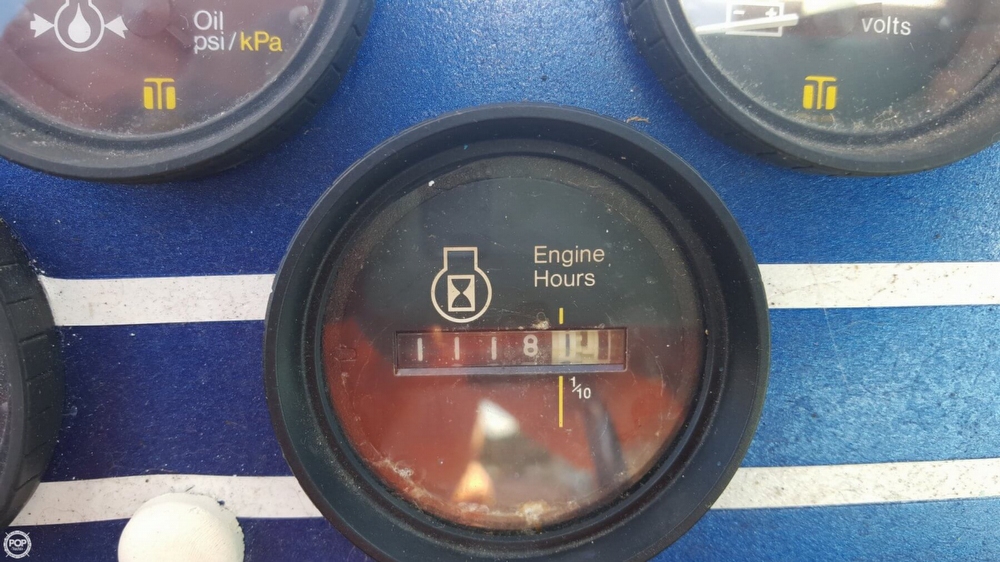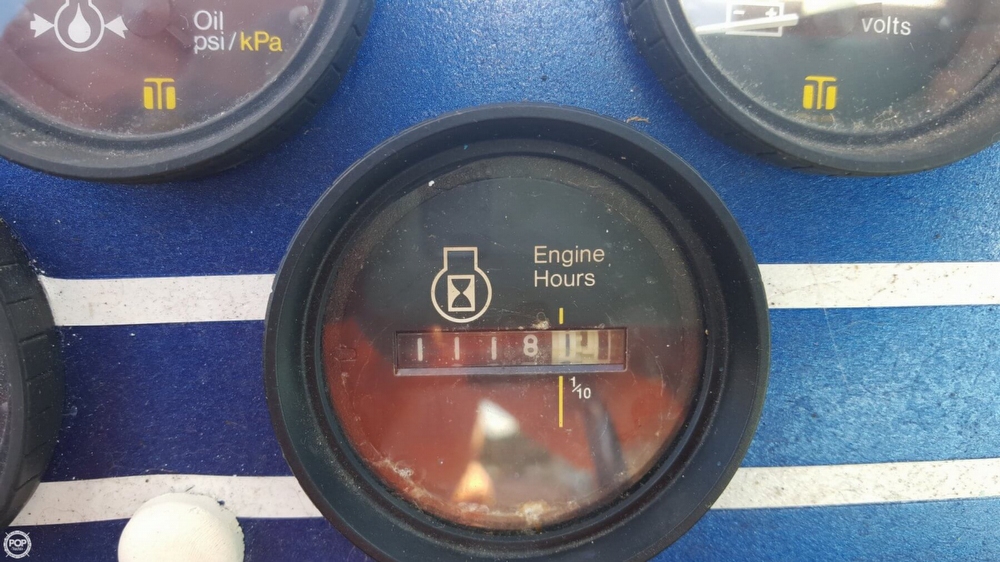 1985 Sea Ray 340 Sundancer | 1985 Sea Ray 340 Sundancer - Photo #16
1985 Sea Ray 340 Sundancer | 1985 Sea Ray 340 Sundancer - Photo #17
1985 Sea Ray 340 Sundancer | 1985 Sea Ray 340 Sundancer - Photo #18
1985 Sea Ray 340 Sundancer | 1985 Sea Ray 340 Sundancer - Photo #19
1985 Sea Ray 340 Sundancer | 1985 Sea Ray 340 Sundancer - Photo #20
1985 Sea Ray 340 Sundancer | 1985 Sea Ray 340 Sundancer - Photo #21
1985 Sea Ray 340 Sundancer | 1985 Sea Ray 340 Sundancer - Photo #22
1985 Sea Ray 340 Sundancer | 1985 Sea Ray 340 Sundancer - Photo #23
1985 Sea Ray 340 Sundancer | 1985 Sea Ray 340 Sundancer - Photo #24
1985 Sea Ray 340 Sundancer | 1985 Sea Ray 340 Sundancer - Photo #25
1985 Sea Ray 340 Sundancer | 1985 Sea Ray 340 Sundancer - Photo #26
1985 Sea Ray 340 Sundancer | 1985 Sea Ray 340 Sundancer - Photo #27
1985 Sea Ray 340 Sundancer | 1985 Sea Ray 340 Sundancer - Photo #28
1985 Sea Ray 340 Sundancer | 1985 Sea Ray 340 Sundancer - Photo #29
1985 Sea Ray 340 Sundancer | 1985 Sea Ray 340 Sundancer - Photo #30
1985 Sea Ray 340 Sundancer | 1985 Sea Ray 340 Sundancer - Photo #31
1985 Sea Ray 340 Sundancer | 1985 Sea Ray 340 Sundancer - Photo #32
1985 Sea Ray 340 Sundancer | 1985 Sea Ray 340 Sundancer - Photo #33
1985 Sea Ray 340 Sundancer | 1985 Sea Ray 340 Sundancer - Photo #34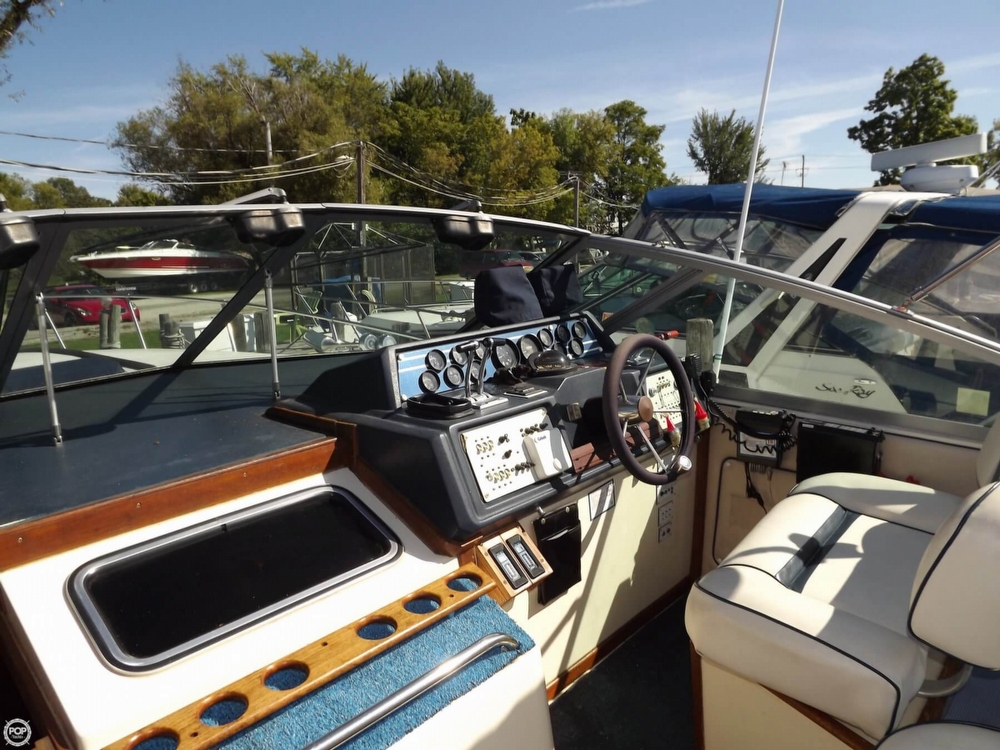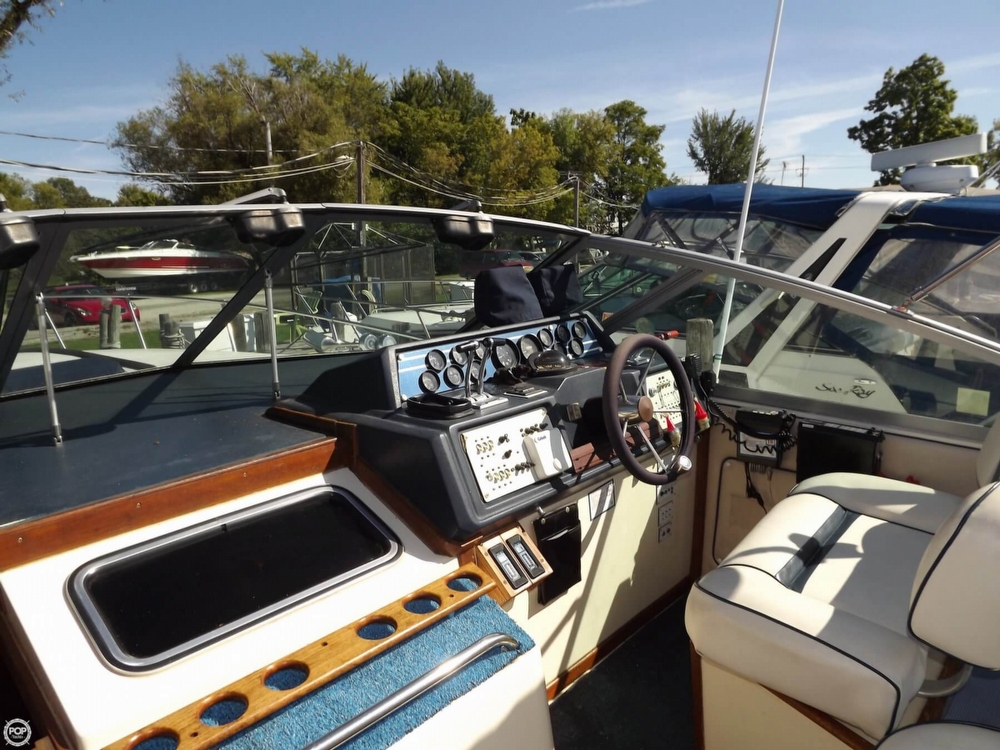 1985 Sea Ray 340 Sundancer | 1985 Sea Ray 340 Sundancer - Photo #35
1985 Sea Ray 340 Sundancer | 1985 Sea Ray 340 Sundancer - Photo #36
1985 Sea Ray 340 Sundancer | 1985 Sea Ray 340 Sundancer - Photo #37
1985 Sea Ray 340 Sundancer | 1985 Sea Ray 340 Sundancer - Photo #38
1985 Sea Ray 340 Sundancer | 1985 Sea Ray 340 Sundancer - Photo #39
1985 Sea Ray 340 Sundancer | 1985 Sea Ray 340 Sundancer - Photo #40
$17,500 USD
Available
Used
1985
340 Sundancer
Antioch, Illinois, US
Power
088059
33ft / 10.06 m
12ft / 3.66 m

Mercruiser
454 Cid
Inboard
Unleaded
Fiberglass
12500
2016-06-30
2016-06-30
1895469
- Stock #088059 -

Please submit any and ALL offers - your offer may be accepted! Submit your offer today!

At POP Yachts, we will always provide you with a TRUE representation of every Boats we market. We encourage all buyers to schedule a survey for an independent analysis. Any offer to purchase is ALWAYS subject to satisfactory survey results.

Take a look at ALL ***73 PICTURES*** of this Boats on our main website at POPYACHTS DOT COM. We appreciate that you took your time to look at our advertisement and we look forward to speaking with you!
ConditionFROM THE OWNER;

Our Sea Ray is in condition: excellent
engine hours (total): 1000

Manufacturer Sea Ray Model Year 1985 Model, Engines are Mercruiser twin 454s - port rebuilt in 2011 and starboard in 2010; less than 100 hours on each, and starboard engine had just over 900 when rebuilt, and port had just over 1000 hours when rebuilt.

No prop damage; also generator on board; heat & air conditioning; all contents included such as 8 or 9 life jackets (adult, & 2 children I think)

INCLUDES 2 covers: camper canvas and mooring cover
All furnishings included, all you need is your swimsuit and towels.

Included in sale is a dock box.

This vessel is being sold as is. NEVER BEEN IN SALT WATER !!
Navigational Equipment - Arch
- Fuel Gauge
Mechanical - Bilge Pump
- Bottom Paint
- Bow Pulpit
- Carbureted
- Engine Alarms
- Engine Cylinders (V8)
- Engine Displacement (454 CID)
- Fuel Tank (172)
- Trim Tabs
Electrical Systems - AC Electric Panel
- Accessory Switches
- Battery
- CD Player
- Gauges
- Generator
- Horn
- Hour Meter
- Shore Power
- Speakers
- Stereo
- Water Heater
Accommodations - A/C Heat
- Bath
- Berth (3)
- Cabin Door
- Cabinets
- Carpet
- Countertops
- Dinette
- Fridge/freezer
- Galley
- Head
- Hot Water System
- Microwave
- Pressurized Water System
- Shower
- Sink
- Stove
- Table
- Tinted Windows
Deck Gear - Bimini
- Bimini-top Cover
- Camper Canvas W/screens
- Courtesy Lights
- Gunnel Compartments
- Mooring Cover
- Swim Ladder
- Swim Platform
- Transom Door
- Windlass
- Windshield
Safety Equipment - Dock Lines
- Life Jackets
For Sale By POP Yachts
6384 Tower Lane, Unit A
Sarasota, Florida, 34240
US