1989 Sea Ray 280 Sundancer
$11,000 USD
1989 Sea Ray 280 Sundancer | 1989 Sea Ray 280 Sundancer - Photo #1
1989 Sea Ray 280 Sundancer | 1989 Sea Ray 280 Sundancer - Photo #2
1989 Sea Ray 280 Sundancer | 1989 Sea Ray 280 Sundancer - Photo #3
1989 Sea Ray 280 Sundancer | 1989 Sea Ray 280 Sundancer - Photo #4
1989 Sea Ray 280 Sundancer | 1989 Sea Ray 280 Sundancer - Photo #5
1989 Sea Ray 280 Sundancer | 1989 Sea Ray 280 Sundancer - Photo #6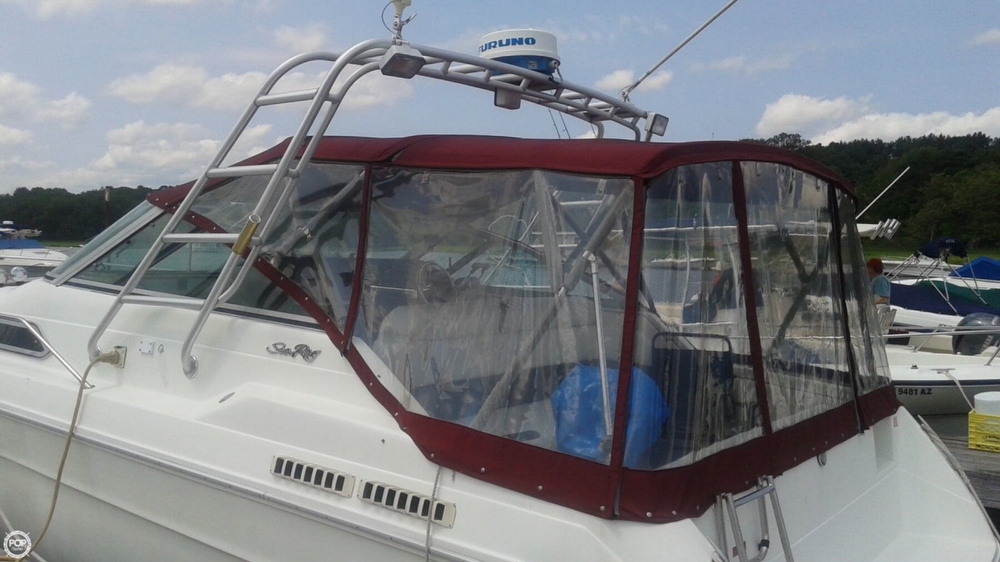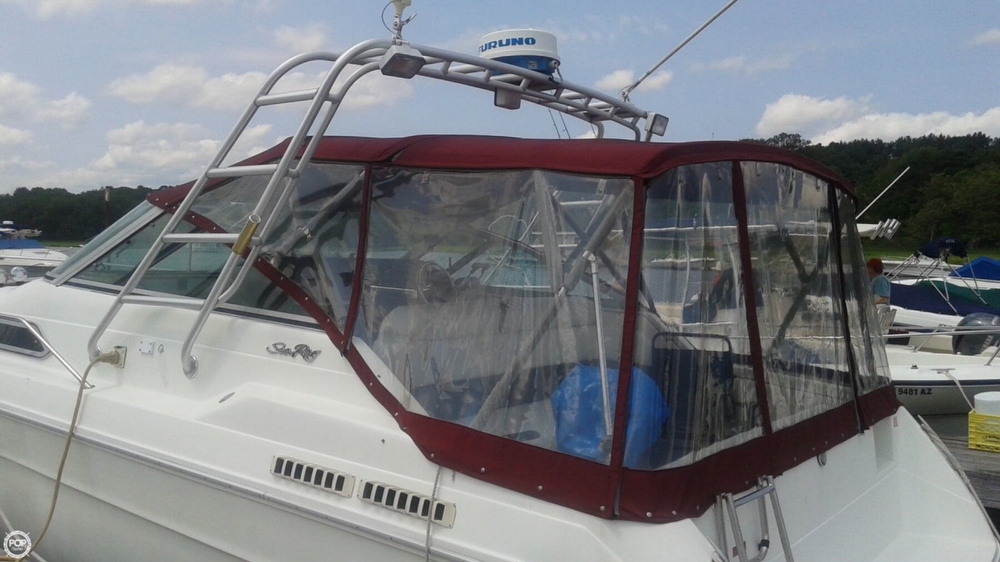 1989 Sea Ray 280 Sundancer | 1989 Sea Ray 280 Sundancer - Photo #7
1989 Sea Ray 280 Sundancer | 1989 Sea Ray 280 Sundancer - Photo #8
1989 Sea Ray 280 Sundancer | 1989 Sea Ray 280 Sundancer - Photo #9
1989 Sea Ray 280 Sundancer | 1989 Sea Ray 280 Sundancer - Photo #10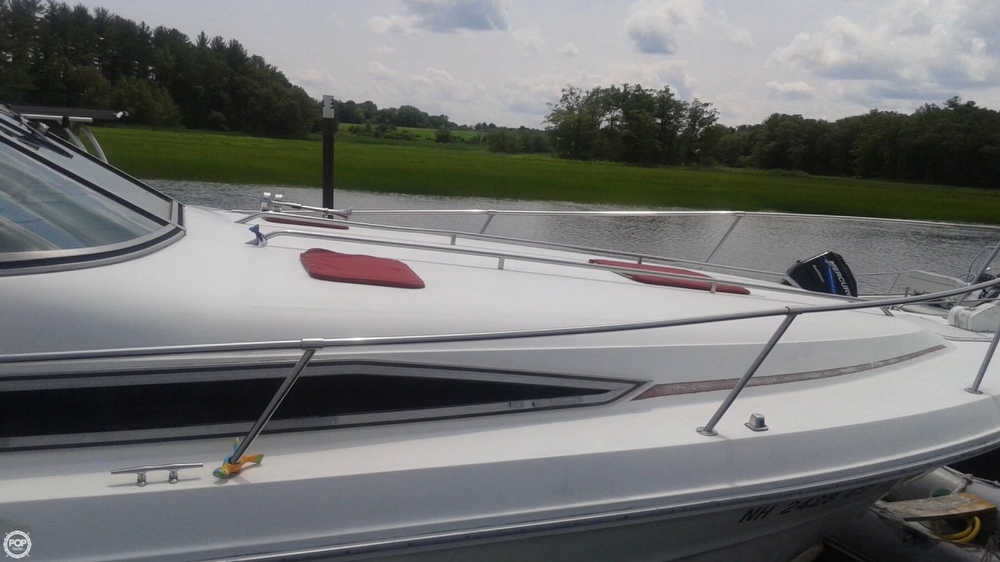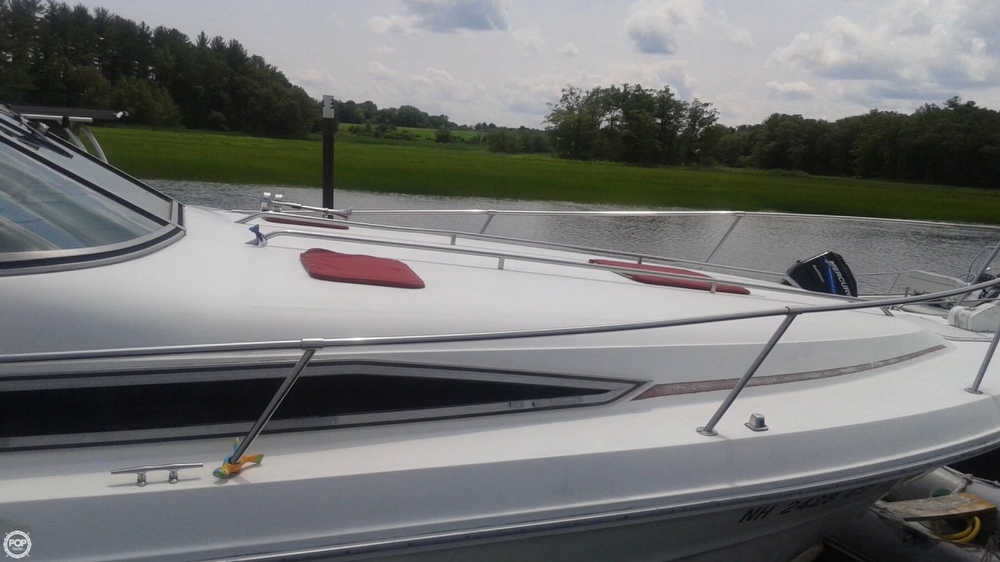 1989 Sea Ray 280 Sundancer | 1989 Sea Ray 280 Sundancer - Photo #11
1989 Sea Ray 280 Sundancer | 1989 Sea Ray 280 Sundancer - Photo #12
1989 Sea Ray 280 Sundancer | 1989 Sea Ray 280 Sundancer - Photo #13
1989 Sea Ray 280 Sundancer | 1989 Sea Ray 280 Sundancer - Photo #14
1989 Sea Ray 280 Sundancer | 1989 Sea Ray 280 Sundancer - Photo #15
1989 Sea Ray 280 Sundancer | 1989 Sea Ray 280 Sundancer - Photo #16
1989 Sea Ray 280 Sundancer | 1989 Sea Ray 280 Sundancer - Photo #17
1989 Sea Ray 280 Sundancer | 1989 Sea Ray 280 Sundancer - Photo #18
1989 Sea Ray 280 Sundancer | 1989 Sea Ray 280 Sundancer - Photo #19
1989 Sea Ray 280 Sundancer | 1989 Sea Ray 280 Sundancer - Photo #20
1989 Sea Ray 280 Sundancer | 1989 Sea Ray 280 Sundancer - Photo #21
1989 Sea Ray 280 Sundancer | 1989 Sea Ray 280 Sundancer - Photo #22
1989 Sea Ray 280 Sundancer | 1989 Sea Ray 280 Sundancer - Photo #23
1989 Sea Ray 280 Sundancer | 1989 Sea Ray 280 Sundancer - Photo #24
1989 Sea Ray 280 Sundancer | 1989 Sea Ray 280 Sundancer - Photo #25
1989 Sea Ray 280 Sundancer | 1989 Sea Ray 280 Sundancer - Photo #26
1989 Sea Ray 280 Sundancer | 1989 Sea Ray 280 Sundancer - Photo #27
1989 Sea Ray 280 Sundancer | 1989 Sea Ray 280 Sundancer - Photo #28
1989 Sea Ray 280 Sundancer | 1989 Sea Ray 280 Sundancer - Photo #29
1989 Sea Ray 280 Sundancer | 1989 Sea Ray 280 Sundancer - Photo #30
1989 Sea Ray 280 Sundancer | 1989 Sea Ray 280 Sundancer - Photo #31
1989 Sea Ray 280 Sundancer | 1989 Sea Ray 280 Sundancer - Photo #32
1989 Sea Ray 280 Sundancer | 1989 Sea Ray 280 Sundancer - Photo #33
1989 Sea Ray 280 Sundancer | 1989 Sea Ray 280 Sundancer - Photo #34
1989 Sea Ray 280 Sundancer | 1989 Sea Ray 280 Sundancer - Photo #35
1989 Sea Ray 280 Sundancer | 1989 Sea Ray 280 Sundancer - Photo #36
1989 Sea Ray 280 Sundancer | 1989 Sea Ray 280 Sundancer - Photo #37
1989 Sea Ray 280 Sundancer | 1989 Sea Ray 280 Sundancer - Photo #38
1989 Sea Ray 280 Sundancer | 1989 Sea Ray 280 Sundancer - Photo #39
1989 Sea Ray 280 Sundancer | 1989 Sea Ray 280 Sundancer - Photo #40
$11,000 USD
Available
Used
1989
280 Sundancer
Newbury, Massachusetts, US
Power
081490
29ft / 8.84 m
11ft / 3.35 m

Mercruiser
4.3 Thunderbolt Ignition
Inboard/outboard
Unleaded
Fiberglass
12
2016-07-11
2016-07-11
1868464
- Stock #081490 -

Please submit any and ALL offers - your offer may be accepted! Submit your offer today!

At POP Yachts, we will always provide you with a TRUE representation of every Boats we market. We encourage all buyers to schedule a survey for an independent analysis. Any offer to purchase is ALWAYS subject to satisfactory survey results.

Take a look at ALL ***93 PICTURES*** of this Boats on our main website at POPYACHTS DOT COM. We appreciate that you took your time to look at our advertisement and we look forward to speaking with you!
ConditionThe boat appears in good condition for its age.

The owner used it mainly in salt & brackish water. He used it locally and to head to the beach. He is the third owner and mainly maintained the boat himself with the help of a certified Mercruiser mechanic.

He feels the best features are that it's a beamy, safe boat that is comfortable for weekend and overnight trips. The new upholstery and new canvas give the boat a new feel on classic Searay Lines.

When asked if the boat had any issues, he did say that the windlass did not work and needed to be repaired.
The owner said all the updates/Upgrades and features for the boat were:
Engines:
2 4.3 Ltr Mercruisers with less than 250 hours. It has a freshwater closed cooking system along with new manifolds and risers, new exhaust bellows (Each engine), new Shift Cable Bellows (Each Engine), new Driveshaft Bellows ( Each Engine), new lower shift Cables (Each Engine), new water pumps (Each Engine) and rebuilt carburetor (Stbd Engine)
The Interior had a complete upholstery makeover in the cabin and cockpit (Recent (last 4 years) He redid the sunbrella camper canvas as well.

the engine oil and drive oils were changed in the fall and in the spring. Then the spark plugs were changed last year. It has Fresh Bottom paint& has always been professionally shrink wrapped and stored.

Boat's primary use is for beach going (Wingersheek/Cranes/Sandy Point). Cruises to Newburyport and Hampton NH. Previous owner didn't put many hours on it.

Bring an offer!
Navigational Equipment - Arch
- Cockpit Tables
- Compass
- Depth Instrument
- Fish Finder (Raytheon)
- Fuel Gauge
- GPS
- GPS Antennae
- Navigation Lights
- Radar (Raytheon)
- Spotlight (Hand Held)
- VHF (Standard Horizon)
- Windshield Wipers
- Chartplotter (Garmin)
Mechanical - Bilge Pump
- Bottom Paint
- Bulk Heads
- Engine Alarms
- Engine Room
- Fuel Tank
- GPS
- Hand Rails
- Passenger Capacity (12)
- Propulsion
- Radar Arch/mast
- Starting Type (Electric)
- Steering
- Throttle/shift
- Water Tanks
- Windlass (Broken)
- Replaced the Stbd water pump. in the last 2 years the following has been replaced:Both engines-Exhaust Bellows-Shift cable bellows-Drive Bellows-Lower Shift cables replaced- Both water pumps (in the lower units) Stbd Engine Carb rebuilt
Electrical Systems - 110v AC Outlets
- 12 V DC Outlets
- 4 Switch Circuit Breaker
- ABYC Color Coded Wiring
- Accessory Switches
- Battery
- Battery Charger
- Battery Switch
- Engine Kill Switch
- Fuel Gauge
- Gauges
- Horn
- Night Lighting
- Shore Power
- Shore Power Cord
- Volt Meter
Accommodations - Beds
- Berth (3)
- Cabin Door
- Cabin Lighting
- Cabinets
- Carpet
- Countertops
- Curtains
- Dinette
- Drink Holders
- Fridge
- Galley
- Head
- Hot Water System
- Microwave
- Mirror
- Pressurized Water
- Shower
- Sink
- Stereo
- Stove (Alcohol)
- Table
- Upholstery
Construction - Cabin Heat
- Helm Console
- Radar Arch
- Stairs
Deck Gear - Access Door
- Anchor
- Bow Pulpit
- Bow Rail
- Camper Canvas W/screens
- Chairs & Seating
- Chrome Cleats
- Cockpit Lighting
- Cockpit Seating
- Cushions
- Fenders
- Freshwater Washdown
- Full Enclosure
- Grill
- Lines
- Mooring Lines
- Raw Water Washdown
- Rocket Launchers
- Steering Wheel
- Storage
- Swim Ladder
- Swim Platform
- Transom Door
- Transom Seating
- Windshield
Safety Equipment - Dock Lines
- Fenders
- Fire Extinguisher
- Fire Suppression System
- Fume Detector
- Gas Detector
- Grab Rails
- Life Jackets
- Mirror
- Searchlight
For Sale By POP Yachts
6384 Tower Lane, Unit A
Sarasota, Florida, 34240
US