1996 Sea Ray 240 Sundancer
$14,000 USD
1996 Sea Ray 240 Sundancer | 1996 Sea Ray 240 Sundancer - Photo #1
1996 Sea Ray 240 Sundancer | 1996 Sea Ray 240 Sundancer - Photo #2
1996 Sea Ray 240 Sundancer | 1996 Sea Ray 240 Sundancer - Photo #3
1996 Sea Ray 240 Sundancer | 1996 Sea Ray 240 Sundancer - Photo #4
1996 Sea Ray 240 Sundancer | 1996 Sea Ray 240 Sundancer - Photo #5
1996 Sea Ray 240 Sundancer | 1996 Sea Ray 240 Sundancer - Photo #6
1996 Sea Ray 240 Sundancer | 1996 Sea Ray 240 Sundancer - Photo #7
1996 Sea Ray 240 Sundancer | 1996 Sea Ray 240 Sundancer - Photo #8
1996 Sea Ray 240 Sundancer | 1996 Sea Ray 240 Sundancer - Photo #9
1996 Sea Ray 240 Sundancer | 1996 Sea Ray 240 Sundancer - Photo #10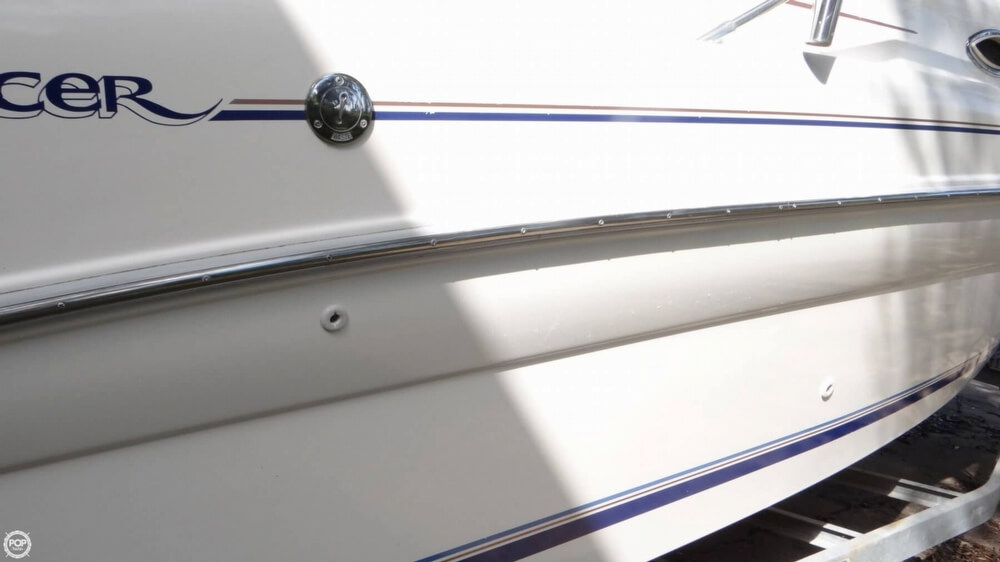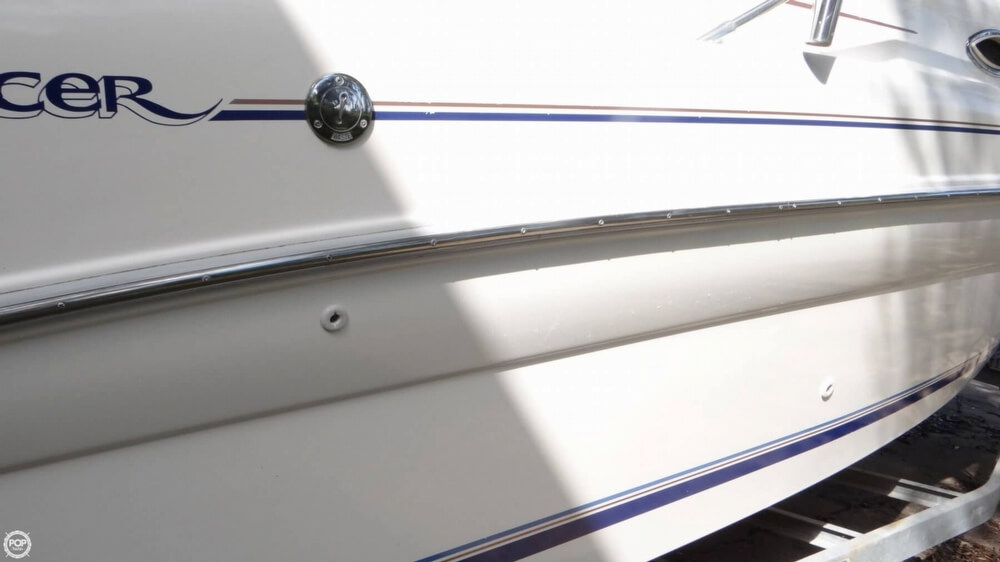 1996 Sea Ray 240 Sundancer | 1996 Sea Ray 240 Sundancer - Photo #11
1996 Sea Ray 240 Sundancer | 1996 Sea Ray 240 Sundancer - Photo #12
1996 Sea Ray 240 Sundancer | 1996 Sea Ray 240 Sundancer - Photo #13
1996 Sea Ray 240 Sundancer | 1996 Sea Ray 240 Sundancer - Photo #14
1996 Sea Ray 240 Sundancer | 1996 Sea Ray 240 Sundancer - Photo #15
1996 Sea Ray 240 Sundancer | 1996 Sea Ray 240 Sundancer - Photo #16
1996 Sea Ray 240 Sundancer | 1996 Sea Ray 240 Sundancer - Photo #17
1996 Sea Ray 240 Sundancer | 1996 Sea Ray 240 Sundancer - Photo #18
1996 Sea Ray 240 Sundancer | 1996 Sea Ray 240 Sundancer - Photo #19
1996 Sea Ray 240 Sundancer | 1996 Sea Ray 240 Sundancer - Photo #20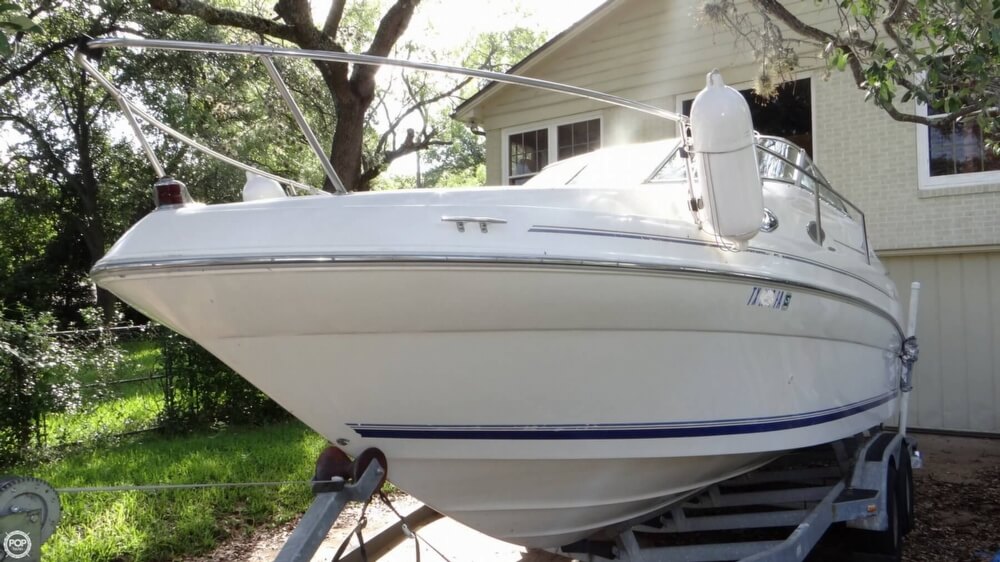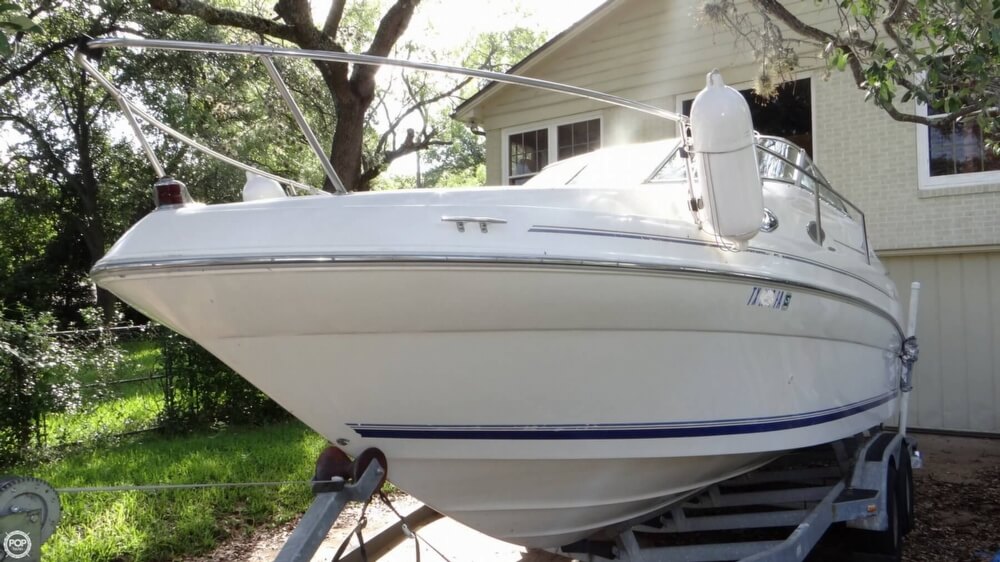 1996 Sea Ray 240 Sundancer | 1996 Sea Ray 240 Sundancer - Photo #21
1996 Sea Ray 240 Sundancer | 1996 Sea Ray 240 Sundancer - Photo #22
1996 Sea Ray 240 Sundancer | 1996 Sea Ray 240 Sundancer - Photo #23
1996 Sea Ray 240 Sundancer | 1996 Sea Ray 240 Sundancer - Photo #24
1996 Sea Ray 240 Sundancer | 1996 Sea Ray 240 Sundancer - Photo #25
1996 Sea Ray 240 Sundancer | 1996 Sea Ray 240 Sundancer - Photo #26
1996 Sea Ray 240 Sundancer | 1996 Sea Ray 240 Sundancer - Photo #27
1996 Sea Ray 240 Sundancer | 1996 Sea Ray 240 Sundancer - Photo #28
1996 Sea Ray 240 Sundancer | 1996 Sea Ray 240 Sundancer - Photo #29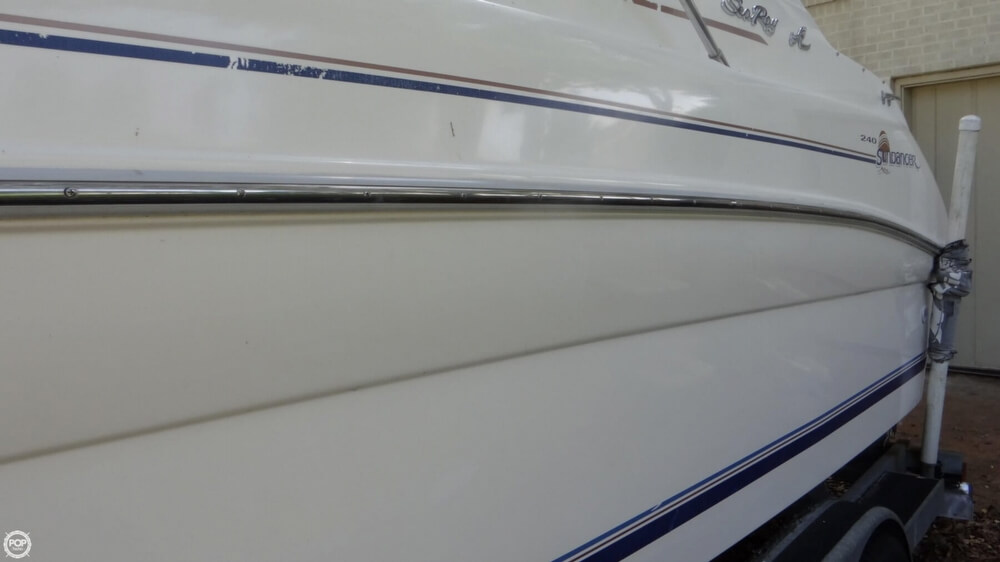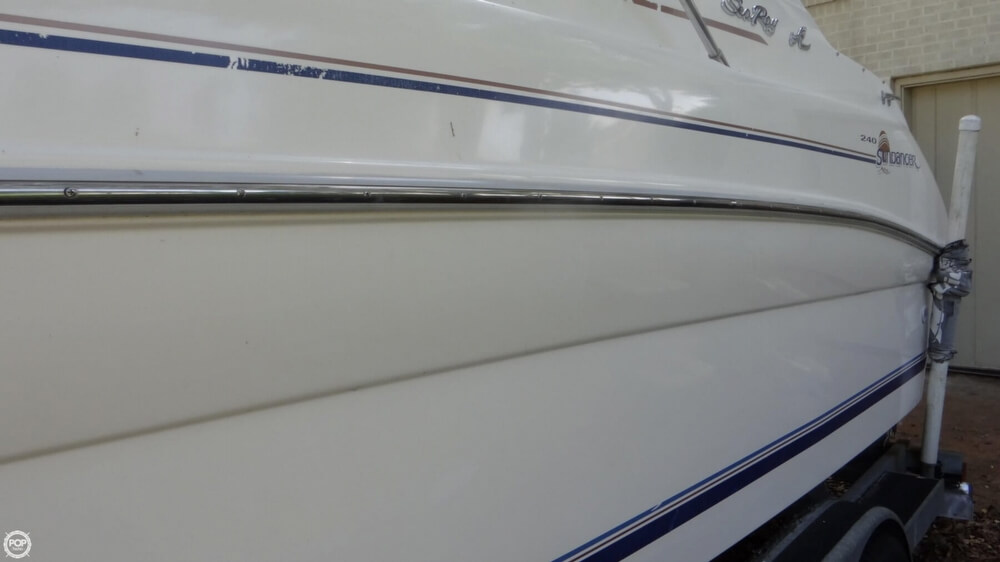 1996 Sea Ray 240 Sundancer | 1996 Sea Ray 240 Sundancer - Photo #30
1996 Sea Ray 240 Sundancer | 1996 Sea Ray 240 Sundancer - Photo #31
1996 Sea Ray 240 Sundancer | 1996 Sea Ray 240 Sundancer - Photo #32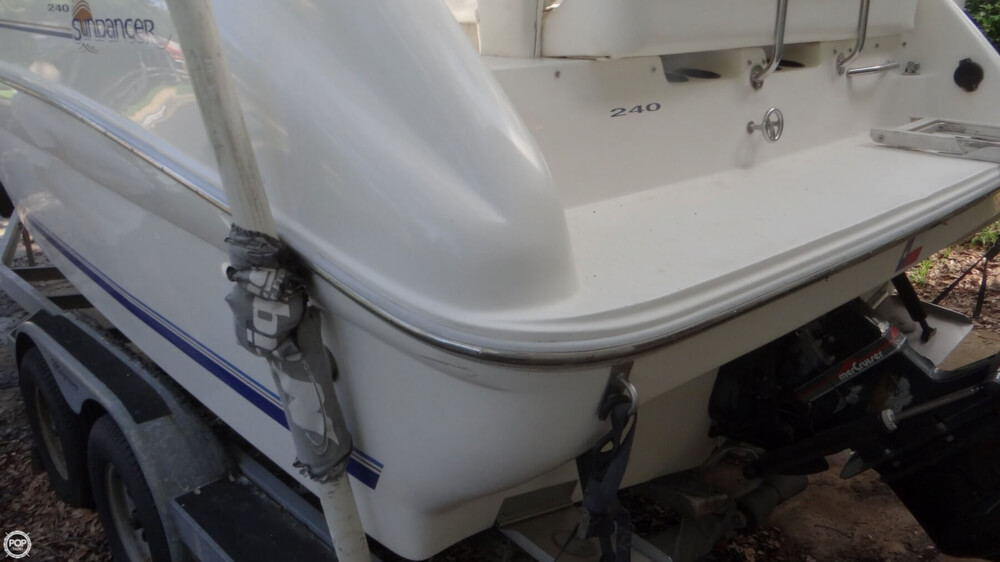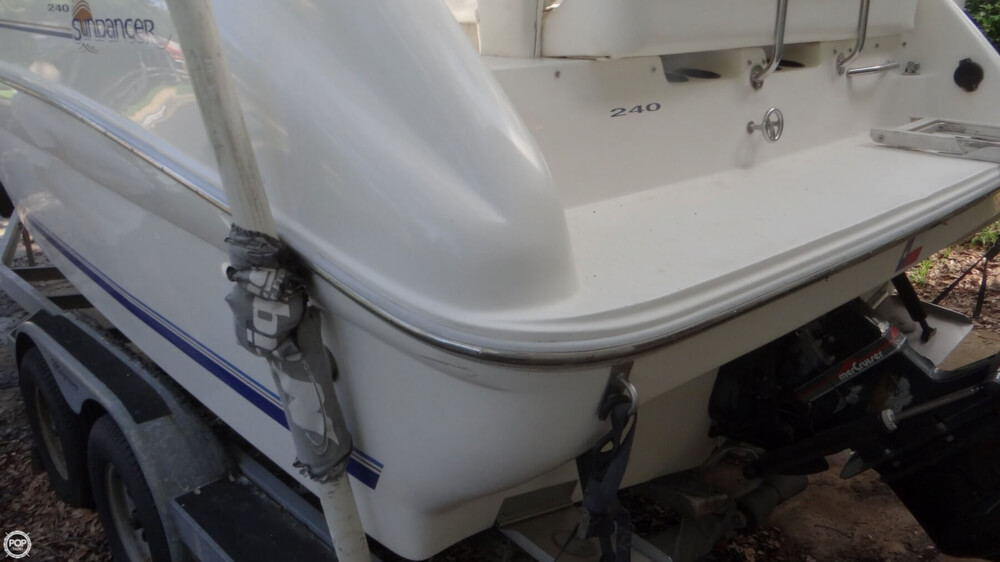 1996 Sea Ray 240 Sundancer | 1996 Sea Ray 240 Sundancer - Photo #33
1996 Sea Ray 240 Sundancer | 1996 Sea Ray 240 Sundancer - Photo #34
1996 Sea Ray 240 Sundancer | 1996 Sea Ray 240 Sundancer - Photo #35
1996 Sea Ray 240 Sundancer | 1996 Sea Ray 240 Sundancer - Photo #36
1996 Sea Ray 240 Sundancer | 1996 Sea Ray 240 Sundancer - Photo #37
1996 Sea Ray 240 Sundancer | 1996 Sea Ray 240 Sundancer - Photo #38
1996 Sea Ray 240 Sundancer | 1996 Sea Ray 240 Sundancer - Photo #39
1996 Sea Ray 240 Sundancer | 1996 Sea Ray 240 Sundancer - Photo #40
$14,000 USD
Available
Used
1996
240 Sundancer
Austin, Texas, US
Power
106968
24ft / 7.32 m
9ft / 2.74 m

Mercruiser
5.7
Inboard/outboard
Unleaded
Fiberglass
5500
8
2016-07-01
2016-07-01
2270052
- Stock #106968 -

This listing has now been on the market 30 days. If you are thinking of making an offer, go ahead and submit it today! Let's make a deal!

Reason for selling is not using any more.

At POP Yachts, we will always provide you with a TRUE representation of every Boats we market. We encourage all buyers to schedule a survey for an independent analysis. Any offer to purchase is ALWAYS subject to satisfactory survey results.

Take a look at ALL ***164 PICTURES*** of this Boats, AND A VIDEO, on our main website at POPYACHTS DOT COM. We appreciate that you took your time to look at our advertisement and we look forward to speaking with you!
ConditionThe new upholstery really helps make the look and feel of this boat superb. You will look like a million dollars while cruising in style. The cockpit area looks very good. The hull is in outstanding condition. 6 props for perfect boating is a real plus. Has a bimini, covers, etc etc. 2005 is an estimation by the Seller of the year of the engine. It is not original to the vessel. You are going to like this boat..
Navigational Equipment - Bottom Finder
- Compass
- Depth Instrument
- Speedometer
- Spotlight (400K)
- Tachometer
Mechanical - Bow Pulpit
- Carbureted (4 Barrell Holly Carbs)
- Bilge Pump (Auto/manual)
- Engine Compartment
- Engine Cover
- Hydraulic Power Trim
- Oil Changing System (Push Of A Button!)
Electrical Systems - Batteries (Two)
- Circuit Breaker
- Engine Kill Switch
- Fuel Gauge
- Fuse Panel
- Gauges
- Generator
- Speakers
- Tachometer
Accommodations - Berth (Two, Sleeps 4)
- Bimini Top
- Cabin
- Cabin Lighting
- Head (Deluxe Marine Type.)
- Pressurized Water
- Pressurized Water System
- Table
Construction - Cooler
Deck Gear - Anchor
- Anchor Chain
- Anchor Line
- Anchor Locker
- Bimini
- Bimini Top
- Bow Rail
- Dock Lines
- Fender Holders
- Fenders
- Freshwater Washdown
- Spare Prop (5 Extra Props)
- Storage
- Table
- Transom Door
Safety Equipment - Horn
- Life Jackets
For Sale By POP Yachts
6384 Tower Lane, Unit A
Sarasota, Florida, 34240
US