1997 Chris Craft 25 Concept Cuddy
$17,500 USD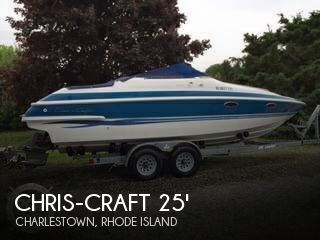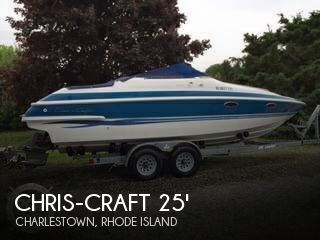 1997 Chris Craft 25 Concept Cuddy | 1997 Chris-Craft 25 Concept Cuddy - Photo #1
1997 Chris Craft 25 Concept Cuddy | 1997 Chris-Craft 25 Concept Cuddy - Photo #2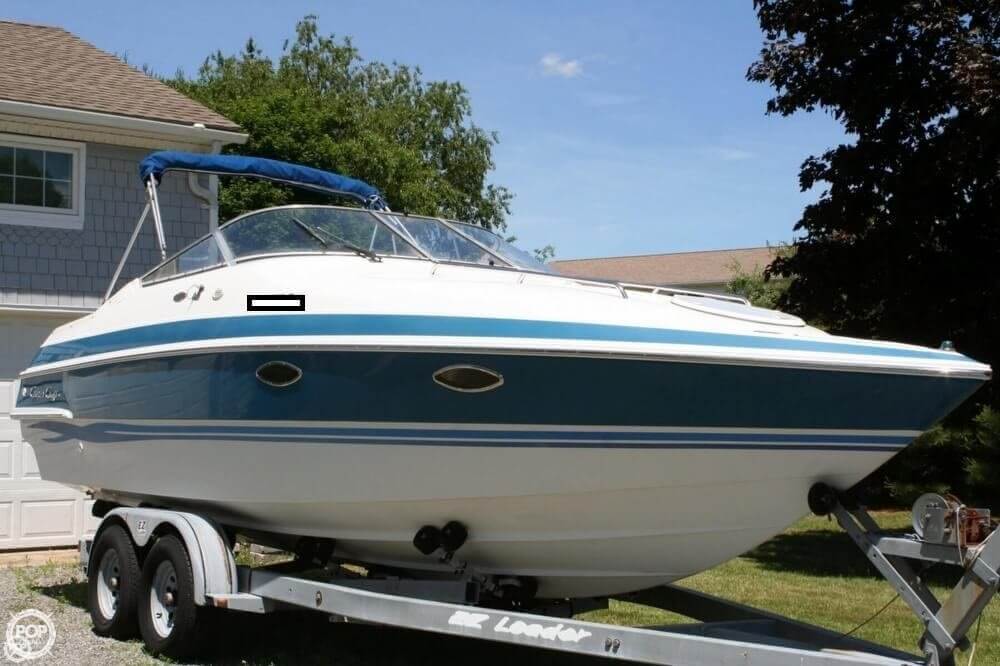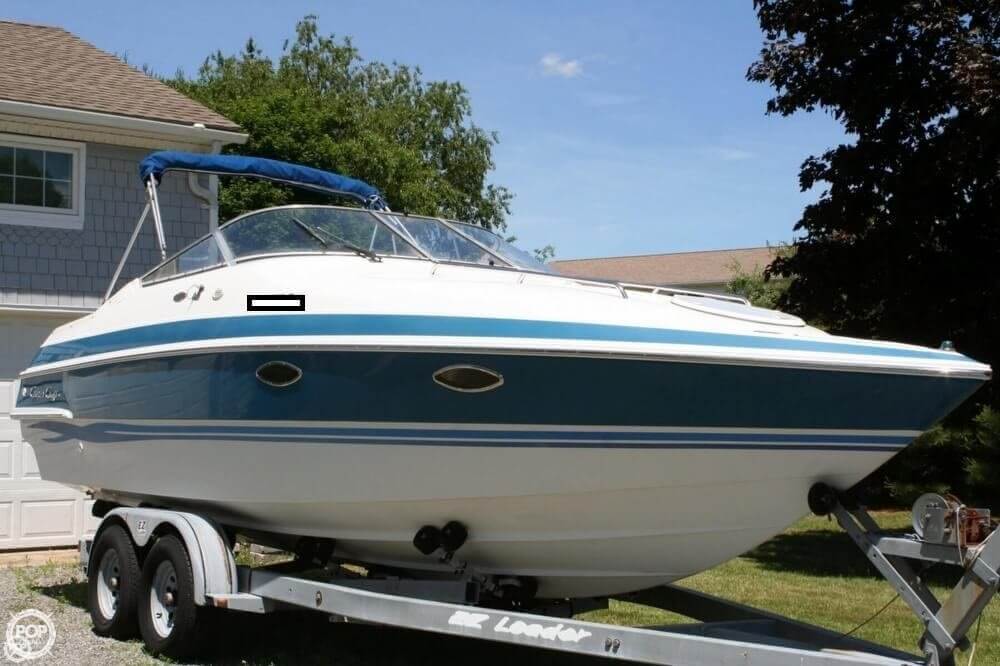 1997 Chris Craft 25 Concept Cuddy | 1997 Chris-Craft 25 Concept Cuddy - Photo #3
1997 Chris Craft 25 Concept Cuddy | 1997 Chris-Craft 25 Concept Cuddy - Photo #4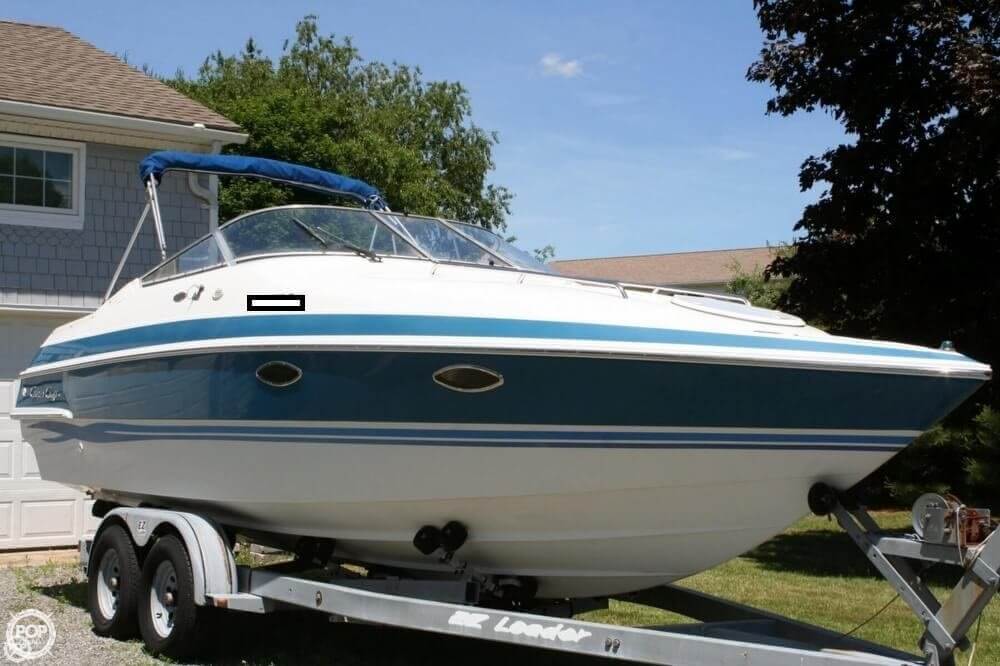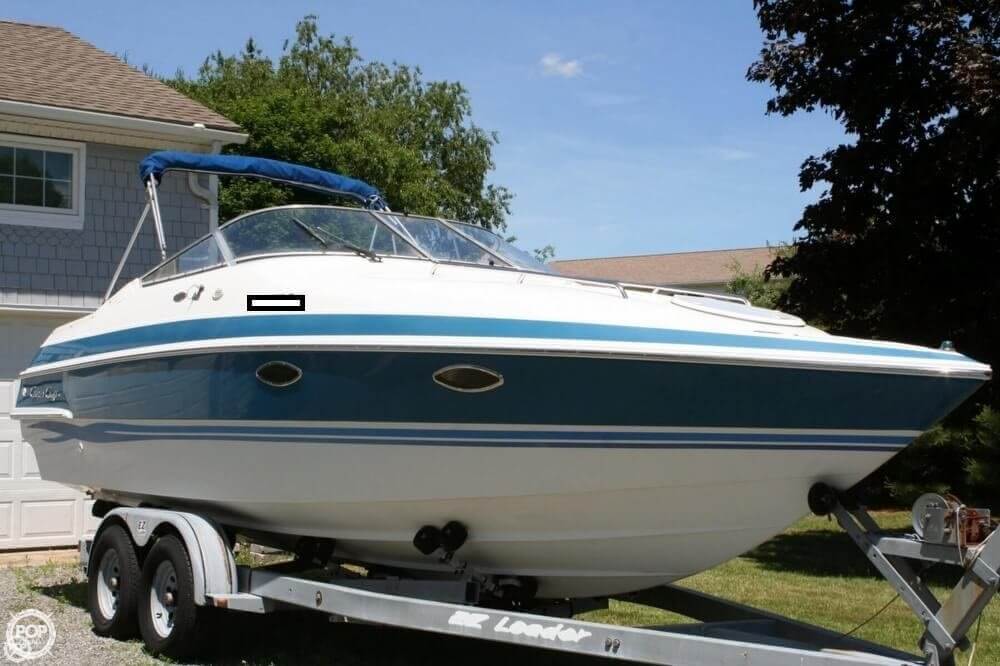 1997 Chris Craft 25 Concept Cuddy | 1997 Chris-Craft 25 Concept Cuddy - Photo #5
1997 Chris Craft 25 Concept Cuddy | 1997 Chris-Craft 25 Concept Cuddy - Photo #6
1997 Chris Craft 25 Concept Cuddy | 1997 Chris-Craft 25 Concept Cuddy - Photo #7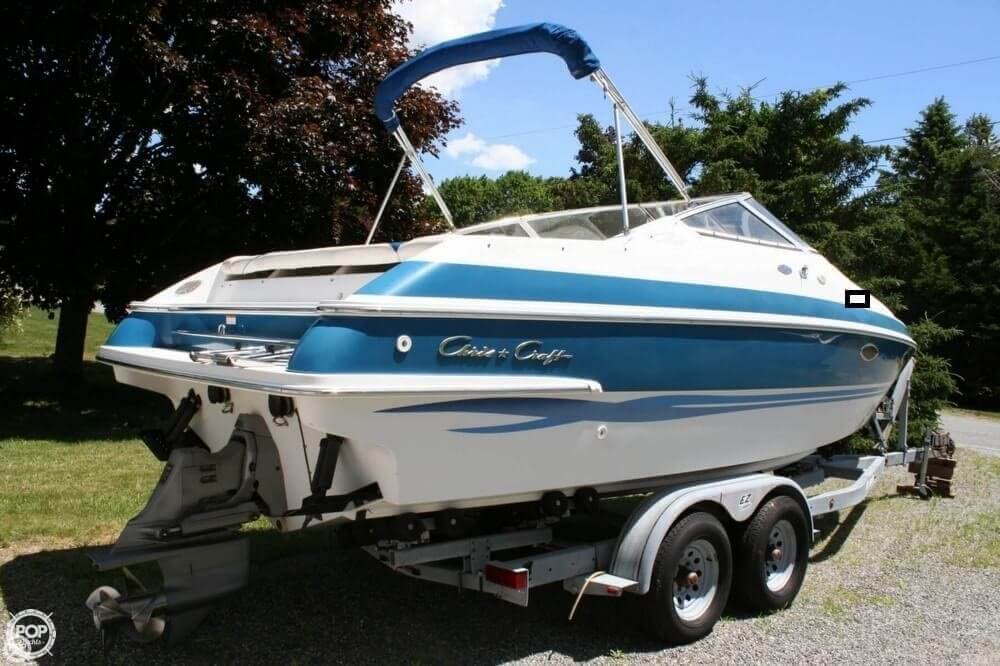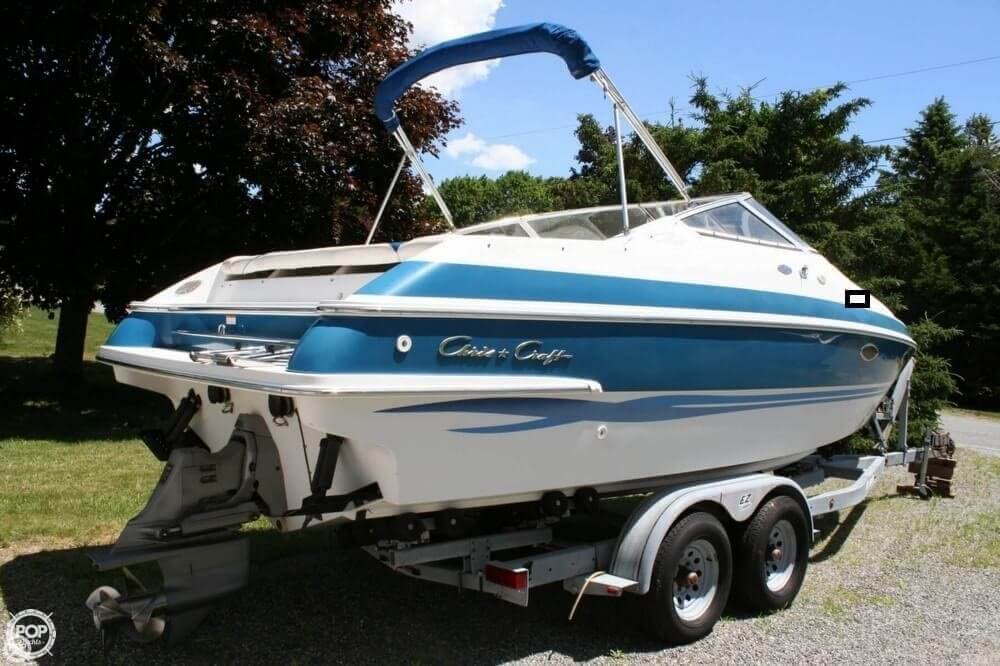 1997 Chris Craft 25 Concept Cuddy | 1997 Chris-Craft 25 Concept Cuddy - Photo #8
1997 Chris Craft 25 Concept Cuddy | 1997 Chris-Craft 25 Concept Cuddy - Photo #9
1997 Chris Craft 25 Concept Cuddy | 1997 Chris-Craft 25 Concept Cuddy - Photo #10
1997 Chris Craft 25 Concept Cuddy | 1997 Chris-Craft 25 Concept Cuddy - Photo #11
1997 Chris Craft 25 Concept Cuddy | 1997 Chris-Craft 25 Concept Cuddy - Photo #12
1997 Chris Craft 25 Concept Cuddy | 1997 Chris-Craft 25 Concept Cuddy - Photo #13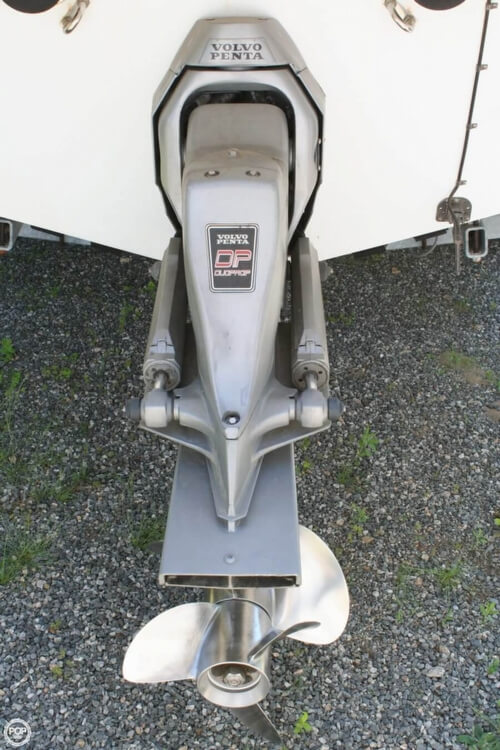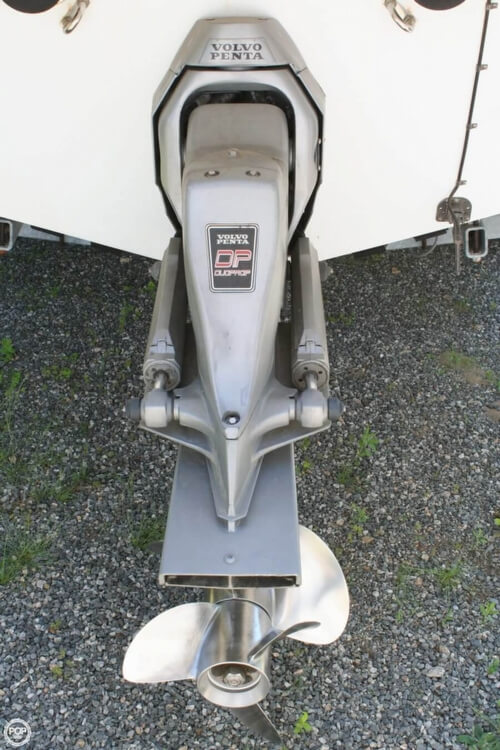 1997 Chris Craft 25 Concept Cuddy | 1997 Chris-Craft 25 Concept Cuddy - Photo #14
1997 Chris Craft 25 Concept Cuddy | 1997 Chris-Craft 25 Concept Cuddy - Photo #15
1997 Chris Craft 25 Concept Cuddy | 1997 Chris-Craft 25 Concept Cuddy - Photo #16
1997 Chris Craft 25 Concept Cuddy | 1997 Chris-Craft 25 Concept Cuddy - Photo #17
1997 Chris Craft 25 Concept Cuddy | 1997 Chris-Craft 25 Concept Cuddy - Photo #18
1997 Chris Craft 25 Concept Cuddy | 1997 Chris-Craft 25 Concept Cuddy - Photo #19
1997 Chris Craft 25 Concept Cuddy | 1997 Chris-Craft 25 Concept Cuddy - Photo #20
1997 Chris Craft 25 Concept Cuddy | 1997 Chris-Craft 25 Concept Cuddy - Photo #21
1997 Chris Craft 25 Concept Cuddy | 1997 Chris-Craft 25 Concept Cuddy - Photo #22
1997 Chris Craft 25 Concept Cuddy | 1997 Chris-Craft 25 Concept Cuddy - Photo #23
1997 Chris Craft 25 Concept Cuddy | 1997 Chris-Craft 25 Concept Cuddy - Photo #24
1997 Chris Craft 25 Concept Cuddy | 1997 Chris-Craft 25 Concept Cuddy - Photo #25
1997 Chris Craft 25 Concept Cuddy | 1997 Chris-Craft 25 Concept Cuddy - Photo #26
1997 Chris Craft 25 Concept Cuddy | 1997 Chris-Craft 25 Concept Cuddy - Photo #27
1997 Chris Craft 25 Concept Cuddy | 1997 Chris-Craft 25 Concept Cuddy - Photo #28
1997 Chris Craft 25 Concept Cuddy | 1997 Chris-Craft 25 Concept Cuddy - Photo #29
1997 Chris Craft 25 Concept Cuddy | 1997 Chris-Craft 25 Concept Cuddy - Photo #30
1997 Chris Craft 25 Concept Cuddy | 1997 Chris-Craft 25 Concept Cuddy - Photo #31
1997 Chris Craft 25 Concept Cuddy | 1997 Chris-Craft 25 Concept Cuddy - Photo #32
1997 Chris Craft 25 Concept Cuddy | 1997 Chris-Craft 25 Concept Cuddy - Photo #33
1997 Chris Craft 25 Concept Cuddy | 1997 Chris-Craft 25 Concept Cuddy - Photo #34
1997 Chris Craft 25 Concept Cuddy | 1997 Chris-Craft 25 Concept Cuddy - Photo #35
1997 Chris Craft 25 Concept Cuddy | 1997 Chris-Craft 25 Concept Cuddy - Photo #36
1997 Chris Craft 25 Concept Cuddy | 1997 Chris-Craft 25 Concept Cuddy - Photo #37
1997 Chris Craft 25 Concept Cuddy | 1997 Chris-Craft 25 Concept Cuddy - Photo #38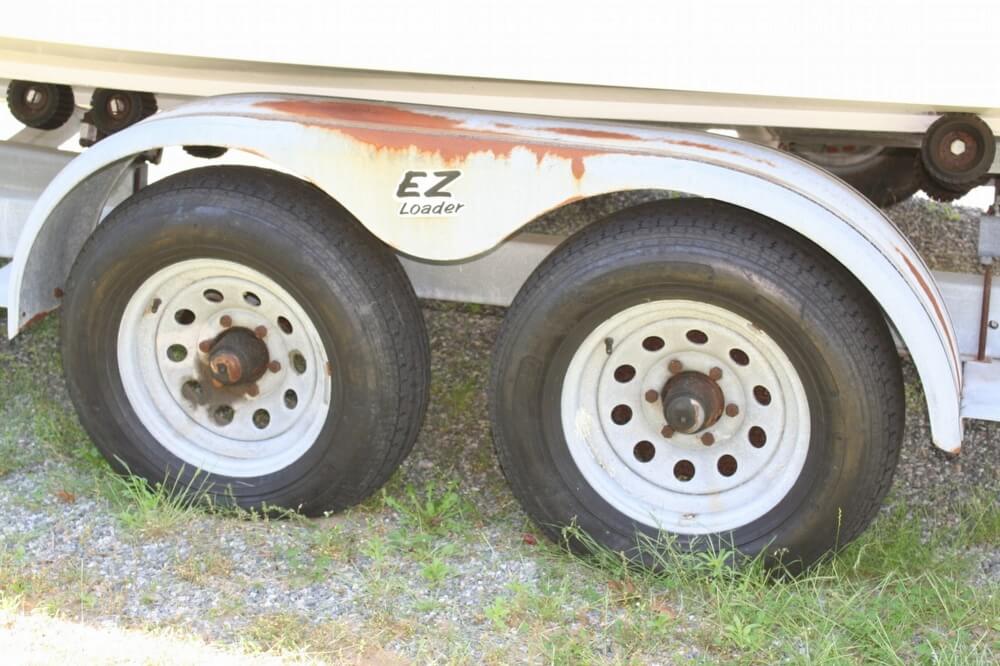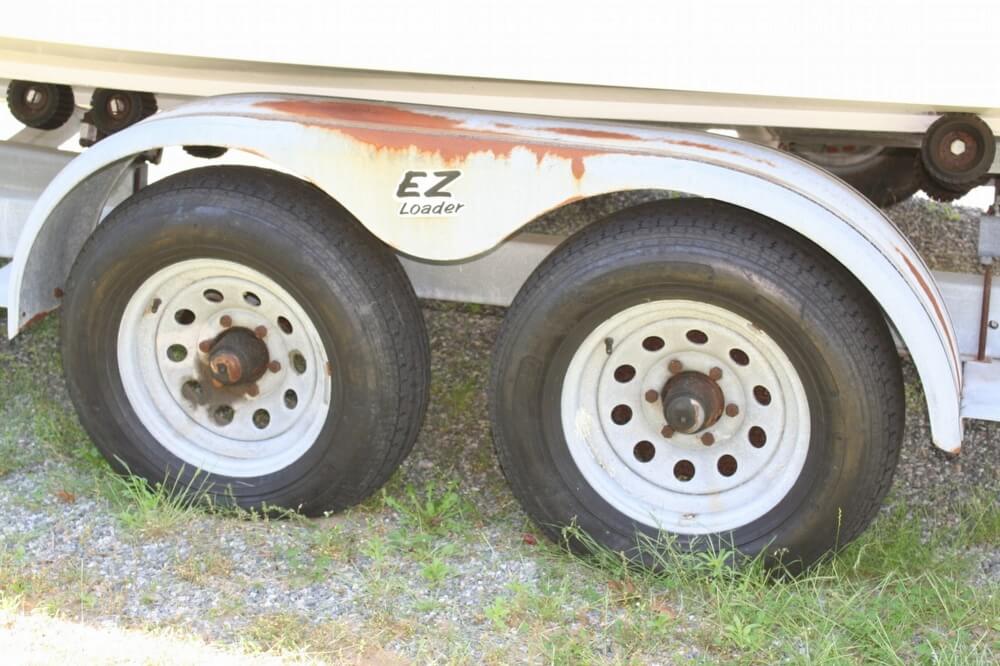 1997 Chris Craft 25 Concept Cuddy | 1997 Chris-Craft 25 Concept Cuddy - Photo #39
1997 Chris Craft 25 Concept Cuddy | 1997 Chris-Craft 25 Concept Cuddy - Photo #40
$17,500 USD
Available
Used
1997
25 Concept Cuddy
Charlestown, Rhode Island, US
Power
107907
25ft / 7.62 m
9ft / 2.74 m

Volvo Penta
7.4 Gi
Inboard/outboard
Unleaded
Fiberglass
4500
9
2016-07-11
2016-07-11
2274195
- Stock #107907 -

This listing is new to market. Any reasonable offer may be accepted. Submit an offer today!

Reason for selling is has his next boat already

At POP Yachts, we will always provide you with a TRUE representation of every Boats we market. We encourage all buyers to schedule a survey for an independent analysis. Any offer to purchase is ALWAYS subject to satisfactory survey results.

Take a look at ALL ***166 PICTURES*** of this Boats, AND A VIDEO, on our main website at POPYACHTS DOT COM. We appreciate that you took your time to look at our advertisement and we look forward to speaking with you!
ConditionShe doesn't show her age. This representative noted the following when inspecting and photographing this vessel on June 15th, 2016. The Hull is in good overall condition. One side-note: Nine years ago, this seller was coming in to dock on a windy day and caught a spike sticking out from a dock pole. Please see images 47 and 48, 159 and 160. This seller explained to me that as a licensed body-shop owner, he was very familiar with such body work. He did the work himself and all this spot needs is some sanding, refinishing and buffing. The Volvo Penta engine and out-drive have very few hours as indicated on meter (259.8) at engine hatch, images 124 and 125. Why such low usage? This seller has a Boston Whaler that he has been using. In addition to starting this engine regularly, the following have also been serviced....... - New Thermostat Oct 2015 - Oil change Oct 2015 - New Gasket Seals Oct 2011 The Gelcoat is intact everywhere with the exception of the above noted port-side spot. The Hull is excellent and never been bottom painted. The Cushions are all very good, only the two very small tears as indicated in images 61 and 64 at the base of the transom seating. The V-berth cushions are very good... barely used, no tears, very little wear. This vessel only needs a new owner and a little gas. This seller has owned this vessel since March 2003, at which time he had a survey done and has since fixed everything notated on that survey. As mentioned, low usage since that time. Images 165 and 166 were taken by this seller and retained to show her Bimini and Cockpit Cover.
Navigational Equipment - Compass (Ritchie)
- Paper Charts
- Running Lights
Mechanical - Bilge Blower
- Bilge Pump
- Engine Compartment
- Engine Cylinders (8)
- Fuel Tank (62)
- Fuel Tank Location (Bilge)
- Starting Type (Electric)
- Trim Tabs
Electrical Systems - 12 V DC Outlets
- Accessory Switches
- Alternator
- Batteries (2)
- Battery Location (Bilge)
- Battery Switch
- CD Player (JVC KS-RT211 Am/fm/cd/cassette)
- Cockpit Lighting
- Gauges
- Hour Meter (290.3)
- Ship's Power (12v DC)
- Speakers
- Stereo (JVC KS-RT211 Am/fm/cd/cassette)
- Trim Indicator
Accommodations - Bimini Top
- Cabin
- Cabin Appointments
- Cabin Door
- Cabin Lighting
- Carpet
- Carpet-snap In
- Port Holes
- Table
- V Berth
Construction - Walk-through Windshield
Deck Gear - Aft Deck Sun Pad
- Aft Seating
- Bimini
- Bimini-top Cover
- Boat Cover
- Bolster Seat
- Cockpit Carpet
- Cockpit Cover
- Cockpit Seating
- Glove Box
- Non-skid Deck
- Pull-up Cleats
- Storage
- Sun Pad
- Swim Ladder
- Swim Platform
- Thru-bolted SS Cleats
- Transom Seating
- Walk Through Windshield
- Windshield
Safety Equipment - Fume Detector
- Gas Detector
For Sale By POP Yachts
6384 Tower Lane, Unit A
Sarasota, Florida, 34240
US