1998 Sea Ray 270 Sundancer
$39,200 USD
1998 Sea Ray 270 Sundancer | 1998 Sea Ray 270 Sundancer - Photo #1
1998 Sea Ray 270 Sundancer | 1998 Sea Ray 270 Sundancer - Photo #2
1998 Sea Ray 270 Sundancer | 1998 Sea Ray 270 Sundancer - Photo #3
1998 Sea Ray 270 Sundancer | 1998 Sea Ray 270 Sundancer - Photo #4
1998 Sea Ray 270 Sundancer | 1998 Sea Ray 270 Sundancer - Photo #5
1998 Sea Ray 270 Sundancer | 1998 Sea Ray 270 Sundancer - Photo #6
1998 Sea Ray 270 Sundancer | 1998 Sea Ray 270 Sundancer - Photo #7
1998 Sea Ray 270 Sundancer | 1998 Sea Ray 270 Sundancer - Photo #8
1998 Sea Ray 270 Sundancer | 1998 Sea Ray 270 Sundancer - Photo #9
1998 Sea Ray 270 Sundancer | 1998 Sea Ray 270 Sundancer - Photo #10
1998 Sea Ray 270 Sundancer | 1998 Sea Ray 270 Sundancer - Photo #11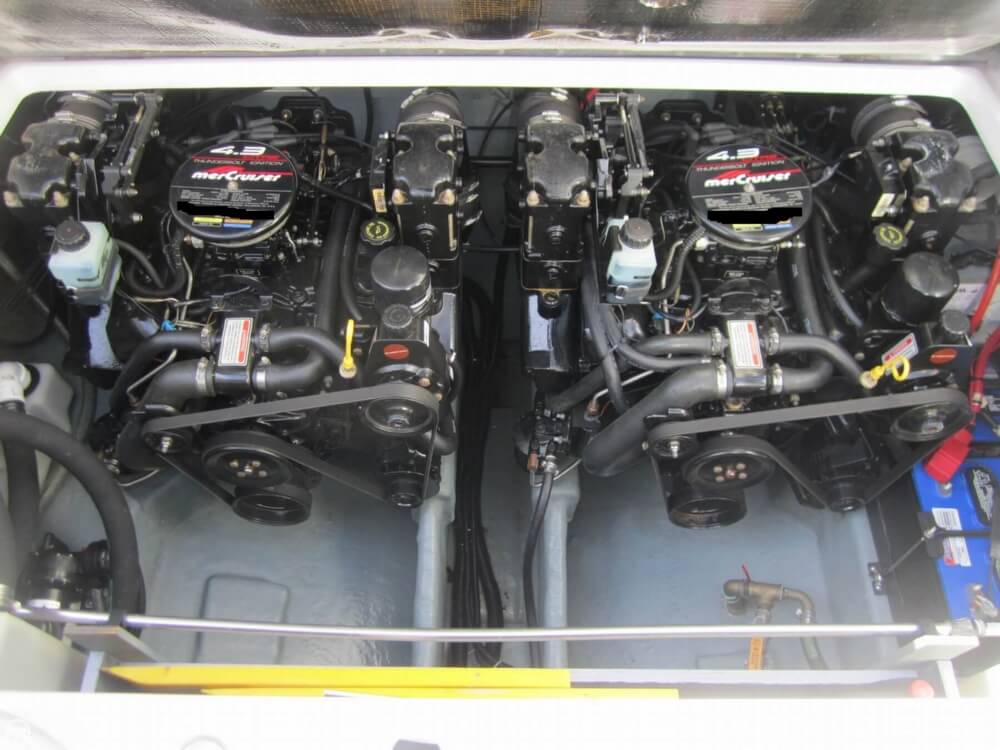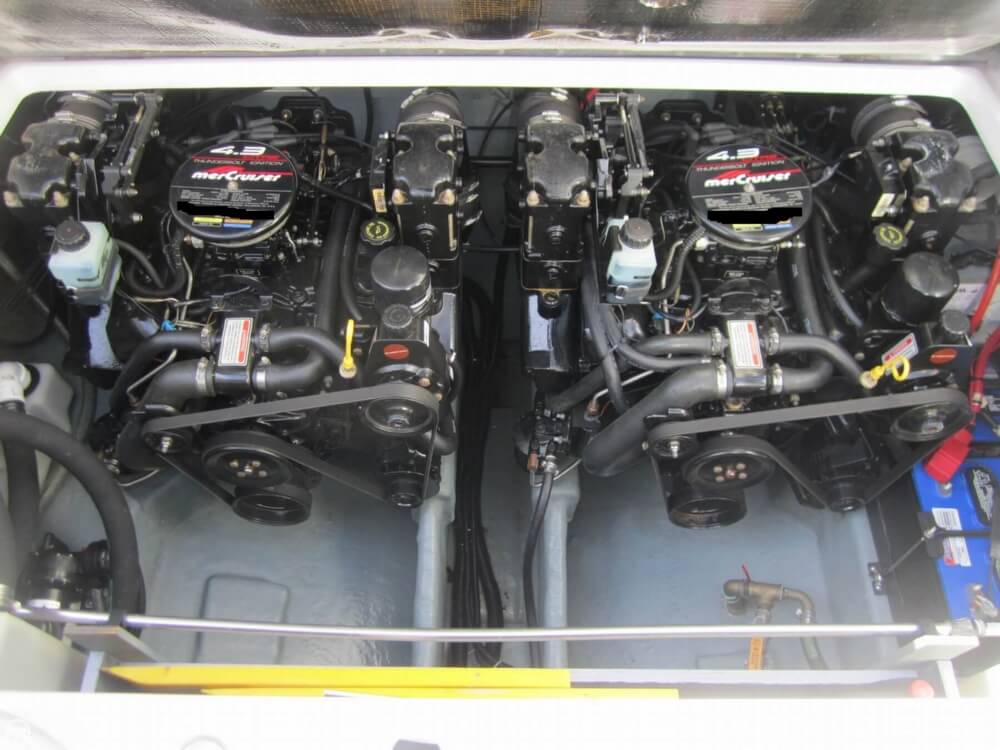 1998 Sea Ray 270 Sundancer | 1998 Sea Ray 270 Sundancer - Photo #12
1998 Sea Ray 270 Sundancer | 1998 Sea Ray 270 Sundancer - Photo #13
1998 Sea Ray 270 Sundancer | 1998 Sea Ray 270 Sundancer - Photo #14
1998 Sea Ray 270 Sundancer | 1998 Sea Ray 270 Sundancer - Photo #15
1998 Sea Ray 270 Sundancer | 1998 Sea Ray 270 Sundancer - Photo #16
1998 Sea Ray 270 Sundancer | 1998 Sea Ray 270 Sundancer - Photo #17
1998 Sea Ray 270 Sundancer | 1998 Sea Ray 270 Sundancer - Photo #18
1998 Sea Ray 270 Sundancer | 1998 Sea Ray 270 Sundancer - Photo #19
1998 Sea Ray 270 Sundancer | 1998 Sea Ray 270 Sundancer - Photo #20
1998 Sea Ray 270 Sundancer | 1998 Sea Ray 270 Sundancer - Photo #21
1998 Sea Ray 270 Sundancer | 1998 Sea Ray 270 Sundancer - Photo #22
1998 Sea Ray 270 Sundancer | 1998 Sea Ray 270 Sundancer - Photo #23
1998 Sea Ray 270 Sundancer | 1998 Sea Ray 270 Sundancer - Photo #24
1998 Sea Ray 270 Sundancer | 1998 Sea Ray 270 Sundancer - Photo #25
1998 Sea Ray 270 Sundancer | 1998 Sea Ray 270 Sundancer - Photo #26
1998 Sea Ray 270 Sundancer | 1998 Sea Ray 270 Sundancer - Photo #27
1998 Sea Ray 270 Sundancer | 1998 Sea Ray 270 Sundancer - Photo #28
1998 Sea Ray 270 Sundancer | 1998 Sea Ray 270 Sundancer - Photo #29
1998 Sea Ray 270 Sundancer | 1998 Sea Ray 270 Sundancer - Photo #30
1998 Sea Ray 270 Sundancer | 1998 Sea Ray 270 Sundancer - Photo #31
1998 Sea Ray 270 Sundancer | 1998 Sea Ray 270 Sundancer - Photo #32
1998 Sea Ray 270 Sundancer | 1998 Sea Ray 270 Sundancer - Photo #33
1998 Sea Ray 270 Sundancer | 1998 Sea Ray 270 Sundancer - Photo #34
1998 Sea Ray 270 Sundancer | 1998 Sea Ray 270 Sundancer - Photo #35
1998 Sea Ray 270 Sundancer | 1998 Sea Ray 270 Sundancer - Photo #36
1998 Sea Ray 270 Sundancer | 1998 Sea Ray 270 Sundancer - Photo #37
1998 Sea Ray 270 Sundancer | 1998 Sea Ray 270 Sundancer - Photo #38
1998 Sea Ray 270 Sundancer | 1998 Sea Ray 270 Sundancer - Photo #39
1998 Sea Ray 270 Sundancer | 1998 Sea Ray 270 Sundancer - Photo #40
$39,200 USD
Available
Used
1998
270 Sundancer
China, Michigan, US
Power
099680
29ft / 8.84 m
10ft / 3.05 m

Mercruiser
Mcm 4.3 Litre
Inboard/outboard
Unleaded
Fiberglass
7500
2016-07-04
2016-07-04
2214162
- Stock #099680 -

This Boats was SOLD on June 2.



At POP Yachts, we will always provide you with a TRUE representation of every Boats we market. We encourage all buyers to schedule a survey for an independent analysis. Any offer to purchase is ALWAYS subject to satisfactory survey results.

Take a look at ALL ***124 PICTURES*** of this Boats on our main website at POPYACHTS DOT COM. We appreciate that you took your time to look at our advertisement and we look forward to speaking with you!
ConditionBoat stored out of water inside heated storage. No visible signs of blemish or damage to gelcoat finish. Engine compartment clean and appears to have been well maintained. All seating components are clean and are in very good condition with no visible signs of damage. Port engine skeg has a slight piece missing towards the rear. Cockpit and cabin carpeting, camper enclosure is also in very good condition. Trailer is also in excellent shape.
Navigational Equipment - Depth Sounder (Lowrance Model 3500)
- Spotlight (Jabasco Mod# 62026)
- Compass (Ritchie)
- GPS (Humminbird 898c)
- Trolling System (Fish Hawk X4)
- VHF (Standard Horizon Nova)
Mechanical - Windlass (Simpson Lawrence Sprint 500)
- Engine Synchronizer
Electrical Systems - Flat Screen TV (Proscan)
- Water Heater (Atwood 110V 6-gallon Hot Water Tank W/ Engine Off)
- Trolling System (Fish Hawk X4)
- 110v AC Outlets
- 12 V DC Outlets
- Battery Charger (CI Mod# 2000-93-12202E-B)
- Remote Stereo Control
Accommodations - A/C Heat (Marine Air Model Vcp7k)
- Fridge/freezer (Norcold Mod# DE251D-F)
- Microwave (GE Mod# JE520BW-003)
- Pressurized Water System (Shurflo 12 Volt)
- Stereo (Clarion Mod# 62026)
Deck Gear - Aft Deck Sun Pad
- Anchor Locker
- Cockpit Carpet
- Mooring Cover
Safety Equipment - Fire Suppression System (Halon 1310 Automatic Extinguisher In Engine Room)
For Sale By POP Yachts
6384 Tower Lane, Unit A
Sarasota, Florida, 34240
US