2004 Neptunus 56 Express Hardtop
$425,000 USD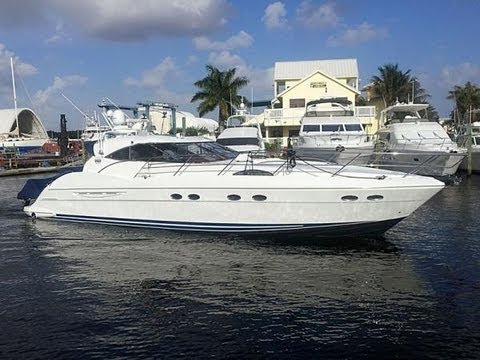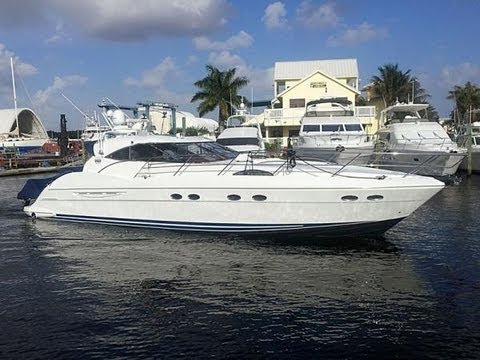 2004 Neptunus 56 Express Hardtop
2004 Neptunus 56 Express Hardtop | 1 of 31
2004 Neptunus 56 Express Hardtop | 2 of 31
2004 Neptunus 56 Express Hardtop | 3 of 31
2004 Neptunus 56 Express Hardtop | 4 of 31
2004 Neptunus 56 Express Hardtop | 5 of 31
2004 Neptunus 56 Express Hardtop | 6 of 31
2004 Neptunus 56 Express Hardtop | 7 of 31
2004 Neptunus 56 Express Hardtop | 8 of 31
2004 Neptunus 56 Express Hardtop | 9 of 31
2004 Neptunus 56 Express Hardtop | 10 of 31
2004 Neptunus 56 Express Hardtop | 11 of 31
2004 Neptunus 56 Express Hardtop | 12 of 31
2004 Neptunus 56 Express Hardtop | 13 of 31
2004 Neptunus 56 Express Hardtop | 14 of 31
2004 Neptunus 56 Express Hardtop | 15 of 31
2004 Neptunus 56 Express Hardtop | 16 of 31
2004 Neptunus 56 Express Hardtop | 17 of 31
2004 Neptunus 56 Express Hardtop | 18 of 31
2004 Neptunus 56 Express Hardtop | 19 of 31
2004 Neptunus 56 Express Hardtop | 20 of 31
2004 Neptunus 56 Express Hardtop | 21 of 31
2004 Neptunus 56 Express Hardtop | 22 of 31
2004 Neptunus 56 Express Hardtop | 23 of 31
2004 Neptunus 56 Express Hardtop | 24 of 31
2004 Neptunus 56 Express Hardtop | 25 of 31
2004 Neptunus 56 Express Hardtop | 26 of 31
2004 Neptunus 56 Express Hardtop | 27 of 31
2004 Neptunus 56 Express Hardtop | 28 of 31
2004 Neptunus 56 Express Hardtop | 29 of 31
2004 Neptunus 56 Express Hardtop | 30 of 31
2004 Neptunus 56 Express Hardtop | 31 of 31
$425,000 USD
Active
Used
2004
56 Express Hardtop
Palmetto, Florida, US
Power
56ft / 17.07 m
15ft 6in / 4.72 m

Detroit Diesel Mtu
6062hk00 0/1
Inboard
Diesel
Fiberglass
40000
2013-01-29
2016-09-09
1493628
Neptunus builds a high quality semi custom yacht in St. Catherines Ontario. This express cruiser with hardtop owner will consider trades for residential real estate or a smaller power boat and cash. She is loaded including an electric sun roof, hydraulic swim platform, Satphone and SatTV. She was repainted with Imron in 2011, just had a bottom paint job in 10/14, and her engines serviced 2011. BE SURE TO VIEW THE VIDEO! Call now to arrange a showing. Tender is not included.
General Description & Accommodations
During the construction phase additional layers of glass reinforcements were added to the laminates well as additional longitudinals in the structure. Since the yacht was original to be stored on a lift out of water when not in use these additional reinforcements enhanced the structural integrity of the vessel both while on the lift and when at sea in that the structural rigidity of the vessel was increased. This attention to the rigidness of the vessel coupled with the larger Series 60 MTU 825 Hp engines combine to produce faster cruising speeds at 28 knots and top speeds in excess of 32 knots, more than other Neptunus 56 Expresses.
This yacht is a great family boat for entertaining as there is a secure feeling of openness in the enclosed upper salon/Helm area where views abound in an atmosphere where everybody is able to be together in comfortable dry surroundings. Forward is the Helm area with a Stidd captain's chair and bench for 2-3 others.
Entry to the aft deck from the Upper salon is through the dual opening glass door which creates an open entertaining area where there is a large comfortable seating area complete with cockpit table, BBQ, icemaker and sink. The cockpit sole is teak enhancing the atmosphere of the cockpit.
The hydraulic swim platform is gated for safety and is accessed via a starboard staircase. There is also access to storage in the lazarette where there is a separate washer and dryer and access to the engine room from the cockpit.
Back inside the vessel and down a few steps you enter the galley and lower salon areas. The galley is large and easy to navigate with refrigerator/freezer and a built in dishwasher. The lower salon settee is  also  large  and  comfortable  and  has  a  36"  LCD  TV.   The flooring in the galley is granite while the balance of the lower salon sports the warm patina of natural cherry flooring throughout making the salon a snap to keep clean.
Aft is the master Stateroom with separate en suite head and shower while the VIP forward with its separate head and shower completes the Accommodation Plan.
The fore deck is fitted out with a large spacious sun pad.
Upper Salon/Helm
There is a built in LCD TV aft and to port with a stereo surround sound system and reception for satellite TV. The Helm features comfortable  captain's  chair  and  addition  seating  so  everyone  may  be  together  while  running  the  boat.  All  controls  are   conveniently located to the Helm as are the navigation/communications instruments. An additional air handler under t he Helm provides additional cooling for this area.
Side windows lower electrically to allow fresh air into the cabin and for communication during docking procedures. There also is an electrically opening overhead sun roof for additional air and sun when d esired. When it is not desired and the sunroof is closed there is a manual sliding cover to prevent radiant heating from the sun within the enclosed opening.
The Galley is below and to Port. Included are custom counter tops, dual side by side Sub Zero refrigerator and freezer. Flush mounted 3 burner Princess electric stove, built-in microwave, built-in space saver coffee maker. Large stainless steel sinks and ample storage.
Across from the galley area is a large C-shaped leather sattee  with  table  and  custom  mount  36"  Flat  Screen  LCD  TV  for  viewing   from the settee and galley area.
Master Stateroom
The accommodation plan features two cabin layout with larger master stateroom in the mid ship area of the boat with ample drawer storage and hanging locker. A private adjoining head/shower compliments the master.
  Queen size berth with inner spring mattress

  Storage under berth and various cupboards.

  Cedar lined hanging locker, port and starboard.

  Two 110V outlets

  2 reading lights

  Indirect lighting

  4 halogen lights
VIP Stateroom
The VIP stateroom is located forward and is a full second master. It is complete with ample drawer storage and hanging locker similar to the master. There is access to the bed from either side an adjoining head/shower completes the comfortable space of the VIP.
  Large berth with inner spring mattress

  Storage space under bed, 2 drawers

  Various cupboards above portholes

  Cedar hanging locker Starboard

  Cedar  lined  hanging  locker  Port  side mirror  behind  bed

  4 fixed ports

  Two 110 Volt outlets

  Two reading lights

  4 Halogen lights

  Escape hatch with screen
Structure
Hull deck and all structures are constructed from fiberglass laminates. Longitudinal and athwart ship stringers reinforce the whole hull.
The  vessel's  structure  and  laminates were increased during the construction phase in order to further re-enforce the hull as the boat initially spent most of its time on a lift and the owner wanted to ensure there was no movement at all in the boat while in storage.
All partitions and re-enforcements are constructed of plywood or foam and are laminated to the hull on both sides. The engine stringers run from bow to stern and incorporate the engine mounts where steel top plates are embedded for the engine mounts.
The deep Vee hull coupled with a 19.5 degree dead rise aft has been designed to ensure a vessel with excellent seafaring qualities and a dry ride. Special attention has been given to the ratios between installed power, speed, and fuel efficiency.
Propulsion
Detroit Diesel/MTU series 60 inline 6 cylinder 825 Hp each turbocharged and intercooled main engines with V drives.
Detroit Diesel MTU EDMs (engine data modules).
220 volt engine preheaters.
 32" x 41" props with spares.
Oil-X-Changer oil change system built in.
LassDrop shaft seals.
Steering & Controls
Sea Star hydraulic steering with tilt helm.
Detroit Diesel MTU electronic single lever controls with backup panel.
Vetus 352 Lb. force 24 volt bow thruster.
Bennett trim tabs.
Fuel System
2 x 340 USG aluminum fuel tanks forward in engineroom.
Detroit Diesel SeaPro 152 fuel/water separators for main engines.
Racor 500 generator fuel/water separator.
Fuel tank level sighting tubes in engineroom.
Analog fuel level gauges on control deck dash.
Fuel priming systems.
Electrical
240/120 volt 60 Hz system with split 120 volt buss.
240 volt 50 amp shorepower cable with Glendinning cablemaster.
Shorepower is input at 240 volts into a Rex 240/120 volt shorepower isolation transformer.
Charles Smart Boost 50 isoboost transformer.
Onan 13.5 Kw MDKAZ generator in sound sheild with remote start panel in main electric panel.
Main electric panel with split AC and DC sections,
AC shorepower reverse polarity indicator lights.
Digital AC volt meters with line1/line 2 switching.
Digital AC ammeters with line1/line 2 switching.
Digital DC voltmeter with battery bank selector switch.
Digital DC house load ammeter.
Magna Sine Magnum inverter with digital controller/monitor.
4 x West Marine 1150 CCA 12 volt gel cell batteries.
Inverter/shorepower selector.
12 and 24 volt battery chargers.
Fresh Water System.
Aluminum 130 USG tank.
Headhunter 120 volt fresh water pressure pump.
220 volt water heater.
Rain Fresh galley water filter system.
Vinyl water lines.
Analog fresh water tank level gauge at main electric panel.
Aft deck hand shower on swim platform stairs side.
Sanitary Systems
Raritan DC toilets.
85 USG aluminum holding tank.
DC sewage discharge macerator pump.
Analog sewage tank level indicator at main electric panel.
DC shower sump pumps.
Ventilation & Air Conditioning
Marine Air Systems raw water cooled reverse cycle air conditioning. 2 x 24000 BTU compressors.
Digital air conditioning controls.
120 volt engineroom blowers.
12 volt head blowers.
Galley exhaust fan.
Bilge Pumping System
4 DC Rule 3500 GPH automatic submersible bilge pumps in forward bilge, forward engineroom, aft engineroom, and lazaret.
Bilge pump "ON" indicator LEDs at dash.
Bilge level alarm LEDs at dash.
Bilge run counters on forward bilge, aft engineroom, and lazaret bilge pumps.
Bilge alarm test switch at dash. 
Ground Tackle
Maxwell  reversing vertical capstan with switches on fore deck and at helm.
~ 60# stainless steel Neptunus custom stainless steel plow type anchor.
3/8" galvanised chain.
Appliances
Meiele electric Bar B Q on aft deck.
Sub Zero under counter refrigerator and freezer with ice maker in galley.
Norcold bar refrigerator/ice maker on aft deck.
Panasonic Dimension 4 microwave convection oven.
AEG 4 burner flush glass top electric range.
Whirlpool washer and dryer in lazaret. 
Electronics
Raymarine L1250 fishfinder chart plotter.
Raymarine RL80C radar chart plotter.
Raymarine ST 60 Depth instrument.
Raymarine ST 60+ depth instrument.
Raymarine ST 60 speed/log instrument.
TFT CCD CCTV monitor with camera on aft deck.
Raymarine Navigator control pad.
Simrad AP20 autopilot.
Motion Computing tablet PC with keyboard and mouse interface for use with AIS system.
SeaCas Safe Passage AIS 300.
Icom Command Mike.
Icom IC-M602 DSC VHF radio telephone. 
Entertainment
Clarion stereo speakers throughout and on aft deck.
Sharp Aquos 36" LCD TV in lower salon.
Aquos 28" flat screen TV in upper salon.
Direct TV satellite receiver in upper salon.
Sea Tel satellite TV and satellite telephone.
Glomex broadcast TV antenna.
Clarion AM/FM/ cassette stereo in upper salon with CD changer.
Sony DVD player in upper salon.
RCA 14" color TVs with VCRs built in in both staterooms.
Clarion car stereos in each stateroom.
Canvas
All blue Sunbrella:
Tender cover.
Aft deck settee cover.
Aft deck table cover.
Aft deck brow sunshade.
Vinyl mesh windsheild sun shade cover.
Foredeck sun pad cushions.
Safety
Carbon Monoxide detectors.
Fireboy fixed automatic engineroom FE 241 fire extinguishing system with indicator panel at helm.
Portable dry chemical fire extinguishers in interior.
Pilothouse windsheild wipers with washers.
Remote controlled Jabsco searchlight.
6 man offshore liferaft.
Richie hemispherical magnetic steering compass.
Equipment Additions '07/'08
50 Amp Charles SmartBoost shorepower transformer

Magnum  Sine  Wave  4KW  Inverter  and  2  Gel  batteries  ('08)

SeaCas  (Collision  Avoidance)  antenna  and  USB  Interface  for  PV  ('08)

WeatherWorx antenna and Blue Tooth interfacefor PC (08)

A/C Outlet for Chart Table

Both Intercoolers on engines replaced (08)

Stainless hoses replaced on Swim Platform Hydraulics (08)

New Aft Deck Speakers (08)

Replaced all LED deck lights (08)

Replaced AC unit in Master Stateroom (08)

Installed fuel crossover for port and starboard fuel tanks

All C Map Charts for Bahamas, Florida, to Great Lakes and St Lawrence River

12'  Boss  center  console  Boat  Rigid  &  25hp  Yamaha

New 6 man Offshore liferaft(08)

Spare props tuned and balanced 
2011 Upgrades
Full Imron paint from waterline up

New Lassdrop shaft seals

New Cutlass bearings

Trim  tabs  extended   3"  plus  a  third  hydraulic  cylinder  was  added  to  each  tab

New electric motors on side windows

2nd Raymarine ST 60 digital depth finder

New sun covers on on wheelhouse windows

Replaced loud hailer horn

Rebuilt ACR searchlight

Replaced windlass motor

Replaced wiper arms and blades

Installed parallel switch for second set of gel batteries (4 total) installed for the Signwave inverter/charger allowing double capacity for house batteries

All new cushions in aft cockpit

Installed inspection hatch in fresh water tank

Overhauled macerator pump

AIS antenna coupled to tablet PC w/Captain software from Key West to Great Lakes

Both AC chillers replaced

Backup camera installed

New DVD and CD player installed

Aft cockpit lockers had aeration vents installed

Cell phone booster antenna

1000 hour Detroit Diesel service on main engines 
Disclaimer
The Company offers the details of this vessel in good faith but cannot guarantee or warrant the accuracy of this information nor warrant the condition of the vessel. A buyer should instruct his agents, or his surveyors, to investigate such details as the buyer desires validated. This vessel is offered subject to prior sale, price change, or withdrawal without notice.
For Sale By Ross Yacht Sales
500 Main Street
Dunedin, Florida, 34698
US