2005 Cruisers Yachts 405
$189,000 USD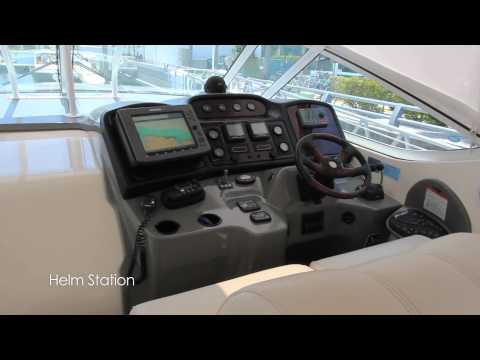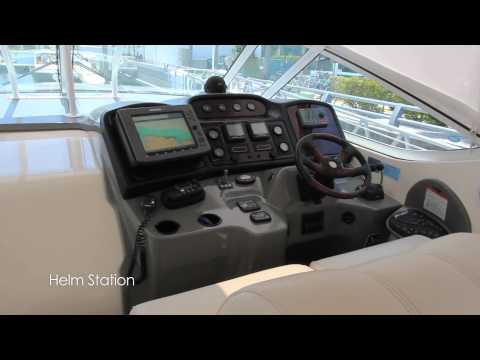 2005 Cruisers Yachts 405
2005 Cruisers Yachts 405 | 1 of 72
2005 Cruisers Yachts 405 | 2 of 72
2005 Cruisers Yachts 405 | 3 of 72
2005 Cruisers Yachts 405 | 4 of 72
2005 Cruisers Yachts 405 | 5 of 72
2005 Cruisers Yachts 405 | 6 of 72
2005 Cruisers Yachts 405 | 7 of 72
2005 Cruisers Yachts 405 | 8 of 72
2005 Cruisers Yachts 405 | 9 of 72
2005 Cruisers Yachts 405 | 10 of 72
2005 Cruisers Yachts 405 | 11 of 72
2005 Cruisers Yachts 405 | 12 of 72
2005 Cruisers Yachts 405 | 13 of 72
2005 Cruisers Yachts 405 | 14 of 72
2005 Cruisers Yachts 405 | 15 of 72
2005 Cruisers Yachts 405 | 16 of 72
2005 Cruisers Yachts 405 | 17 of 72
2005 Cruisers Yachts 405 | 18 of 72
2005 Cruisers Yachts 405 | 19 of 72
2005 Cruisers Yachts 405 | 20 of 72
2005 Cruisers Yachts 405 | 21 of 72
2005 Cruisers Yachts 405 | 22 of 72
2005 Cruisers Yachts 405 | 23 of 72
2005 Cruisers Yachts 405 | 24 of 72
2005 Cruisers Yachts 405 | 25 of 72
2005 Cruisers Yachts 405 | 26 of 72
2005 Cruisers Yachts 405 | 27 of 72
2005 Cruisers Yachts 405 | 28 of 72
2005 Cruisers Yachts 405 | 29 of 72
2005 Cruisers Yachts 405 | 30 of 72
2005 Cruisers Yachts 405 | 31 of 72
2005 Cruisers Yachts 405 | 32 of 72
2005 Cruisers Yachts 405 | 33 of 72
2005 Cruisers Yachts 405 | 34 of 72
2005 Cruisers Yachts 405 | 35 of 72
2005 Cruisers Yachts 405 | 36 of 72
2005 Cruisers Yachts 405 | 37 of 72
2005 Cruisers Yachts 405 | 38 of 72
2005 Cruisers Yachts 405 | 39 of 72
2005 Cruisers Yachts 405 | 40 of 72
2005 Cruisers Yachts 405 | 41 of 72
2005 Cruisers Yachts 405 | 42 of 72
2005 Cruisers Yachts 405 | 43 of 72
2005 Cruisers Yachts 405 | 44 of 72
2005 Cruisers Yachts 405 | 45 of 72
2005 Cruisers Yachts 405 | 46 of 72
2005 Cruisers Yachts 405 | 47 of 72
2005 Cruisers Yachts 405 | 48 of 72
2005 Cruisers Yachts 405 | 49 of 72
2005 Cruisers Yachts 405 | 50 of 72
2005 Cruisers Yachts 405 | 51 of 72
2005 Cruisers Yachts 405 | 52 of 72
2005 Cruisers Yachts 405 | 53 of 72
2005 Cruisers Yachts 405 | 54 of 72
2005 Cruisers Yachts 405 | 55 of 72
2005 Cruisers Yachts 405 | 56 of 72
2005 Cruisers Yachts 405 | 57 of 72
2005 Cruisers Yachts 405 | 58 of 72
2005 Cruisers Yachts 405 | 59 of 72
2005 Cruisers Yachts 405 | 60 of 72
2005 Cruisers Yachts 405 | 61 of 72
2005 Cruisers Yachts 405 | 62 of 72
2005 Cruisers Yachts 405 | 63 of 72
2005 Cruisers Yachts 405 | 64 of 72
2005 Cruisers Yachts 405 | 65 of 72
2005 Cruisers Yachts 405 | 66 of 72
2005 Cruisers Yachts 405 | 67 of 72
2005 Cruisers Yachts 405 | 68 of 72
2005 Cruisers Yachts 405 | 69 of 72
2005 Cruisers Yachts 405 | 70 of 72
2005 Cruisers Yachts 405 | 71 of 72
2005 Cruisers Yachts 405 | 72 of 72
$189,000 USD
Active
Used
2005
405
Sarasota, Florida, US
Power
42ft / 12.80 m
Volvos
Tamd-74l
Inboard
Diesel
Fiberglass
31000
2015-09-22
2016-09-28
1907944
This Boat is absolutely in the best condition I have seen !!!   without saying like new, Powered with the optional 430 HP Volvo diesels with only 315 hrs and a Bow thruster, Big screen Raymarine 120 and Raymarine A/P , Air conditioned helm, Washed weekly and waxed when needed and it shows. Smells great inside, nothing to apologize about here. Just had a full service including new bottom paint, engine and generator complete service. Also new exhaust risers. Truly turn key..
Accommodations
Two wonderful VIP staterooms, and two Heads with stall shower's make this a great cruise,live aboard, Helm and aft deck is air conditioned,New 12 months ago  Easy to see Y enclosure with shades make it great for entertaining or just relaxing, Its own wet bar and fridge,ice-maker, make it perfect spot to enjoy the day. The Galley is laid out with plenty of storage and counter-tops space with a microwave/convection oven.  Built in TV that swings our for easy viewing, entertainment center also in the salon.It will sleep two on a convertible in the salon,so bring six for a weekend or a week. So much space to entertain for a boat of this size, If you can come look at this boat you will be pleasantly surprised.
Disclaimer
The Company offers the details of this vessel in good faith but cannot guarantee or warrant the accuracy of this information nor warrant the condition of the vessel. A buyer should instruct his agents, or his surveyors, to investigate such details as the buyer desires validated. This vessel is offered subject to prior sale, price change, or withdrawal without notice.
For Sale By Sarasota Yacht & Ship Services, Inc.
Main Office 1306 Main Street
Sarasota, Florida, 34236
United States