1980 Carl Craft 57 House Boat
$9,999 USD
1980 Carl Craft 57 House Boat | 1980 Carl Craft 57 House Boat - Photo #1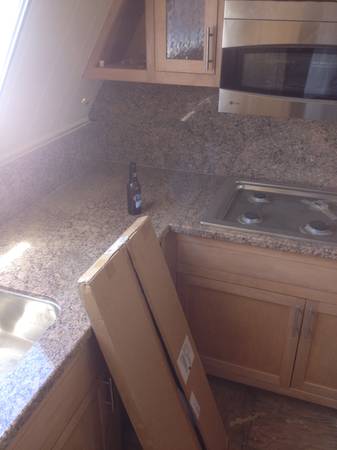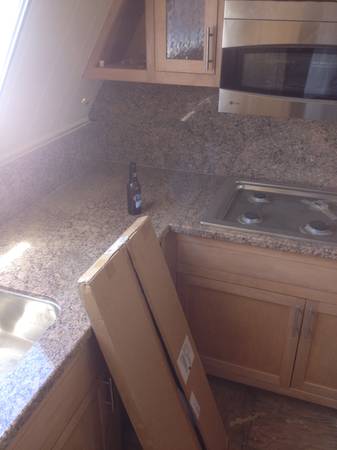 1980 Carl Craft 57 House Boat | 1980 Carl Craft 57 House Boat - Photo #2
1980 Carl Craft 57 House Boat | 1980 Carl Craft 57 House Boat - Photo #3
1980 Carl Craft 57 House Boat | 1980 Carl Craft 57 House Boat - Photo #4
1980 Carl Craft 57 House Boat | 1980 Carl Craft 57 House Boat - Photo #5
1980 Carl Craft 57 House Boat | 1980 Carl Craft 57 House Boat - Photo #6
1980 Carl Craft 57 House Boat | 1980 Carl Craft 57 House Boat - Photo #7
1980 Carl Craft 57 House Boat | 1980 Carl Craft 57 House Boat - Photo #8
1980 Carl Craft 57 House Boat | 1980 Carl Craft 57 House Boat - Photo #9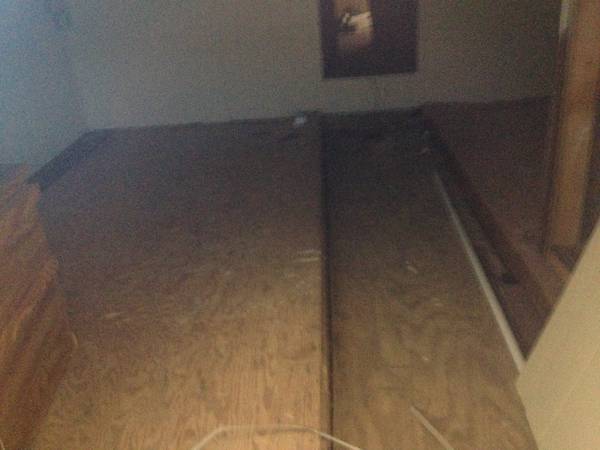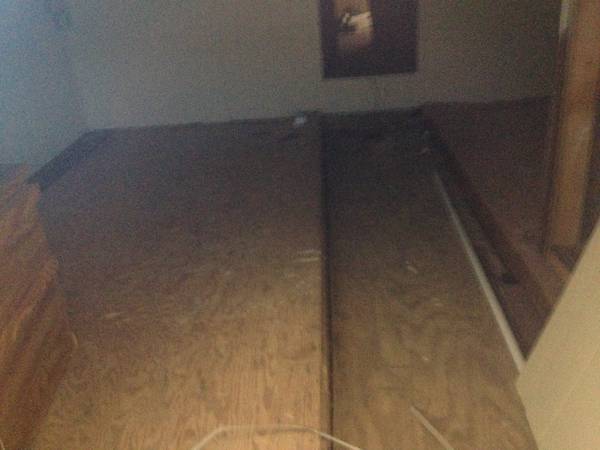 1980 Carl Craft 57 House Boat | 1980 Carl Craft 57 House Boat - Photo #10
1980 Carl Craft 57 House Boat | 1980 Carl Craft 57 House Boat - Photo #11
1980 Carl Craft 57 House Boat | 1980 Carl Craft 57 House Boat - Photo #12
1980 Carl Craft 57 House Boat | 1980 Carl Craft 57 House Boat - Photo #13
1980 Carl Craft 57 House Boat | 1980 Carl Craft 57 House Boat - Photo #14
1980 Carl Craft 57 House Boat | 1980 Carl Craft 57 House Boat - Photo #15
1980 Carl Craft 57 House Boat | 1980 Carl Craft 57 House Boat - Photo #16
1980 Carl Craft 57 House Boat | 1980 Carl Craft 57 House Boat - Photo #17
1980 Carl Craft 57 House Boat | 1980 Carl Craft 57 House Boat - Photo #18
1980 Carl Craft 57 House Boat | 1980 Carl Craft 57 House Boat - Photo #19
1980 Carl Craft 57 House Boat | 1980 Carl Craft 57 House Boat - Photo #20
1980 Carl Craft 57 House Boat | 1980 Carl Craft 57 House Boat - Photo #21
1980 Carl Craft 57 House Boat | 1980 Carl Craft 57 House Boat - Photo #22
1980 Carl Craft 57 House Boat | 1980 Carl Craft 57 House Boat - Photo #23
1980 Carl Craft 57 House Boat | 1980 Carl Craft 57 House Boat - Photo #24
1980 Carl Craft 57 House Boat | 1980 Carl Craft 57 House Boat - Photo #25
1980 Carl Craft 57 House Boat | 1980 Carl Craft 57 House Boat - Photo #26
1980 Carl Craft 57 House Boat | 1980 Carl Craft 57 House Boat - Photo #27
1980 Carl Craft 57 House Boat | 1980 Carl Craft 57 House Boat - Photo #28
1980 Carl Craft 57 House Boat | 1980 Carl Craft 57 House Boat - Photo #29
1980 Carl Craft 57 House Boat | 1980 Carl Craft 57 House Boat - Photo #30
1980 Carl Craft 57 House Boat | 1980 Carl Craft 57 House Boat - Photo #31
1980 Carl Craft 57 House Boat | 1980 Carl Craft 57 House Boat - Photo #32
1980 Carl Craft 57 House Boat | 1980 Carl Craft 57 House Boat - Photo #33
1980 Carl Craft 57 House Boat | 1980 Carl Craft 57 House Boat - Photo #34
1980 Carl Craft 57 House Boat | 1980 Carl Craft 57 House Boat - Photo #35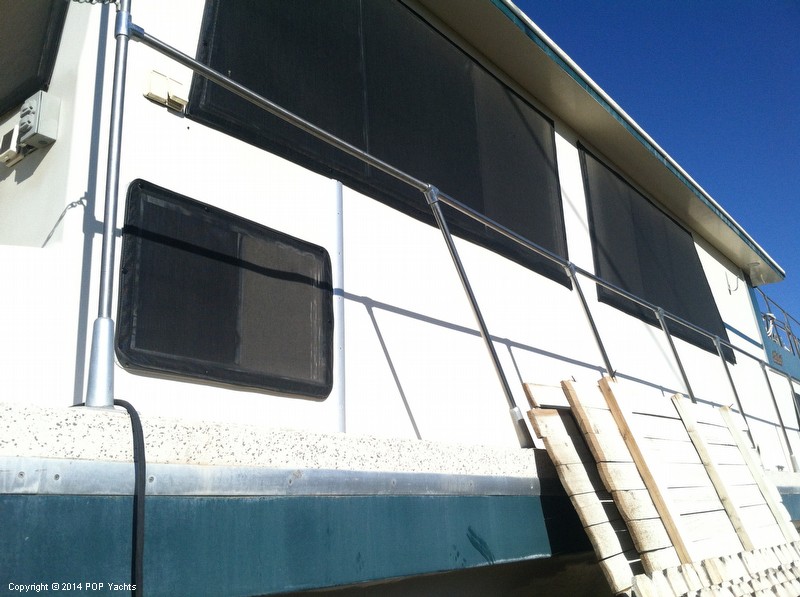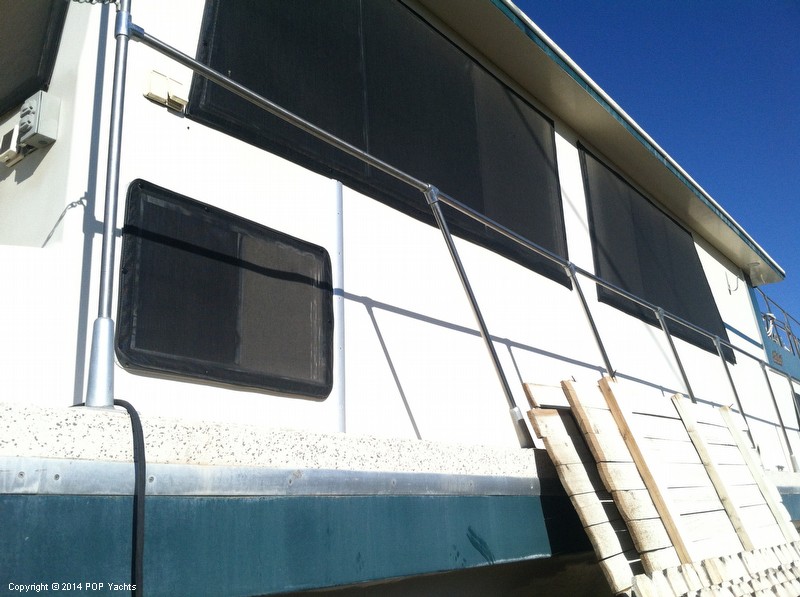 1980 Carl Craft 57 House Boat | 1980 Carl Craft 57 House Boat - Photo #36
1980 Carl Craft 57 House Boat | 1980 Carl Craft 57 House Boat - Photo #37
1980 Carl Craft 57 House Boat | 1980 Carl Craft 57 House Boat - Photo #38
1980 Carl Craft 57 House Boat | 1980 Carl Craft 57 House Boat - Photo #39
1980 Carl Craft 57 House Boat | 1980 Carl Craft 57 House Boat - Photo #40
$9,999 USD
Available
Used
1980
57 House Boat
Phoenix, Arizona, US
Power
034141
57ft / 17.37 m
15ft / 4.57 m

Crusader
350
Inboard
Fiberglass
2016-06-29
2016-06-29
1337811
- Stock #034141 -

Please submit any and ALL offers - your offer may be accepted! Submit your offer today!

At POP Yachts, we will always provide you with a TRUE representation of every Boats we market. We encourage all buyers to schedule a survey for an independent analysis. Any offer to purchase is ALWAYS subject to satisfactory survey results.

Take a look at ALL ***212 PICTURES*** of this Boats on our main website at POPYACHTS DOT COM. We appreciate that you took your time to look at our advertisement and we look forward to speaking with you!
ConditionProject boat needs TLC and proper restoration and will be a very nice houseboat. Make no bones about it, it needs work to be completed, the kitchen is completely finished and you get to add your personal touches from the beginning without the expense of tearing it all out first. 1 new A/C unit, new bottom paint, twin crusader big block engines, one engine is blown and the other has two bad cylinders. The hull will need some repair, port side and towards aft will need work.
Navigational Equipment - CB Radio
- Fuel Gauge
- Navigation Lights
- Speedometer
Mechanical - Bilge Blower
- Engine Location (Aft)
- Flybridge
- Fuel Tank
- Fuel Tank Location
- Hand Rails
- Holding Tanks
- Passenger Capacity
- Starting Type
- Steering
Electrical Systems - 110v AC Outlets
- 12 V DC Outlets
- AC Electric Panel
- Accessory Switches
- Battery
- Battery Location (Engine Compartment)
- Circuit Breaker Panel
- Docking Lights
- Gauges
- Horn
- Ship's Power (12v DC)
- Shore Power
- Shore Power (110v. AC
Accommodations - Bath
- Berth
- Cabin Lighting (Wired For)
- Cabinets
- Cabins (2)
- Changing Room
- Countertops (Granite)
- Dishwasher (New/stainless)
- Galley
- Headroom
- Heads (2)
- Microwave (New/stainless)
- Shower
- Sink
- Stove (New/stainless)
- Sun shades on the Port and Starboard windows
Construction - Bottom Paint (New)
Deck Gear - Anchor
- Cockpit Seating
- Courtesy Lights
- Forward Seating
- Swim Platform
- Thru-bolted SS Cleats
Safety Equipment - Bilge Pump
- Distress Flag
- Fire Extinguisher
- First Aid Kit
For Sale By POP Yachts
6384 Tower Lane, Unit A
Sarasota, Florida, 34240
US