2013 Yamaha 242 Limited
$37,900 USD
2013 Yamaha 242 Limited | 2013 Yamaha 242 Limited - Photo #1
2013 Yamaha 242 Limited | 2013 Yamaha 242 Limited - Photo #2
2013 Yamaha 242 Limited | 2013 Yamaha 242 Limited - Photo #3
2013 Yamaha 242 Limited | 2013 Yamaha 242 Limited - Photo #4
2013 Yamaha 242 Limited | 2013 Yamaha 242 Limited - Photo #5
2013 Yamaha 242 Limited | 2013 Yamaha 242 Limited - Photo #6
2013 Yamaha 242 Limited | 2013 Yamaha 242 Limited - Photo #7
2013 Yamaha 242 Limited | 2013 Yamaha 242 Limited - Photo #8
2013 Yamaha 242 Limited | 2013 Yamaha 242 Limited - Photo #9
2013 Yamaha 242 Limited | 2013 Yamaha 242 Limited - Photo #10
2013 Yamaha 242 Limited | 2013 Yamaha 242 Limited - Photo #11
2013 Yamaha 242 Limited | 2013 Yamaha 242 Limited - Photo #12
2013 Yamaha 242 Limited | 2013 Yamaha 242 Limited - Photo #13
2013 Yamaha 242 Limited | 2013 Yamaha 242 Limited - Photo #14
2013 Yamaha 242 Limited | 2013 Yamaha 242 Limited - Photo #15
2013 Yamaha 242 Limited | 2013 Yamaha 242 Limited - Photo #16
2013 Yamaha 242 Limited | 2013 Yamaha 242 Limited - Photo #17
2013 Yamaha 242 Limited | 2013 Yamaha 242 Limited - Photo #18
2013 Yamaha 242 Limited | 2013 Yamaha 242 Limited - Photo #19
2013 Yamaha 242 Limited | 2013 Yamaha 242 Limited - Photo #20
2013 Yamaha 242 Limited | 2013 Yamaha 242 Limited - Photo #21
2013 Yamaha 242 Limited | 2013 Yamaha 242 Limited - Photo #22
2013 Yamaha 242 Limited | 2013 Yamaha 242 Limited - Photo #23
2013 Yamaha 242 Limited | 2013 Yamaha 242 Limited - Photo #24
2013 Yamaha 242 Limited | 2013 Yamaha 242 Limited - Photo #25
2013 Yamaha 242 Limited | 2013 Yamaha 242 Limited - Photo #26
2013 Yamaha 242 Limited | 2013 Yamaha 242 Limited - Photo #27
2013 Yamaha 242 Limited | 2013 Yamaha 242 Limited - Photo #28
2013 Yamaha 242 Limited | 2013 Yamaha 242 Limited - Photo #29
2013 Yamaha 242 Limited | 2013 Yamaha 242 Limited - Photo #30
2013 Yamaha 242 Limited | 2013 Yamaha 242 Limited - Photo #31
2013 Yamaha 242 Limited | 2013 Yamaha 242 Limited - Photo #32
2013 Yamaha 242 Limited | 2013 Yamaha 242 Limited - Photo #33
2013 Yamaha 242 Limited | 2013 Yamaha 242 Limited - Photo #34
2013 Yamaha 242 Limited | 2013 Yamaha 242 Limited - Photo #35
2013 Yamaha 242 Limited | 2013 Yamaha 242 Limited - Photo #36
2013 Yamaha 242 Limited | 2013 Yamaha 242 Limited - Photo #37
2013 Yamaha 242 Limited | 2013 Yamaha 242 Limited - Photo #38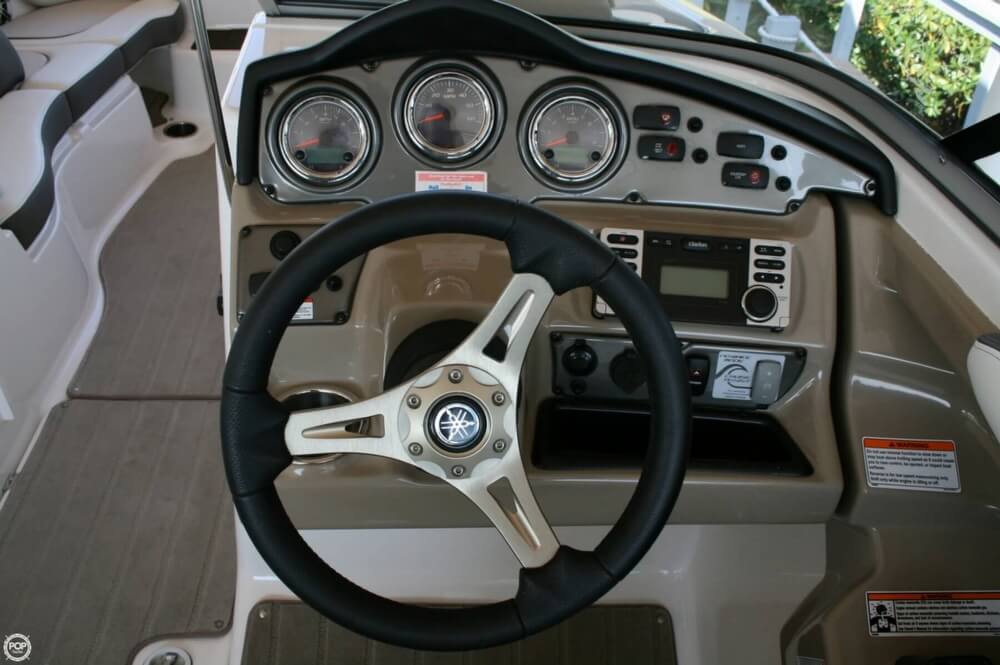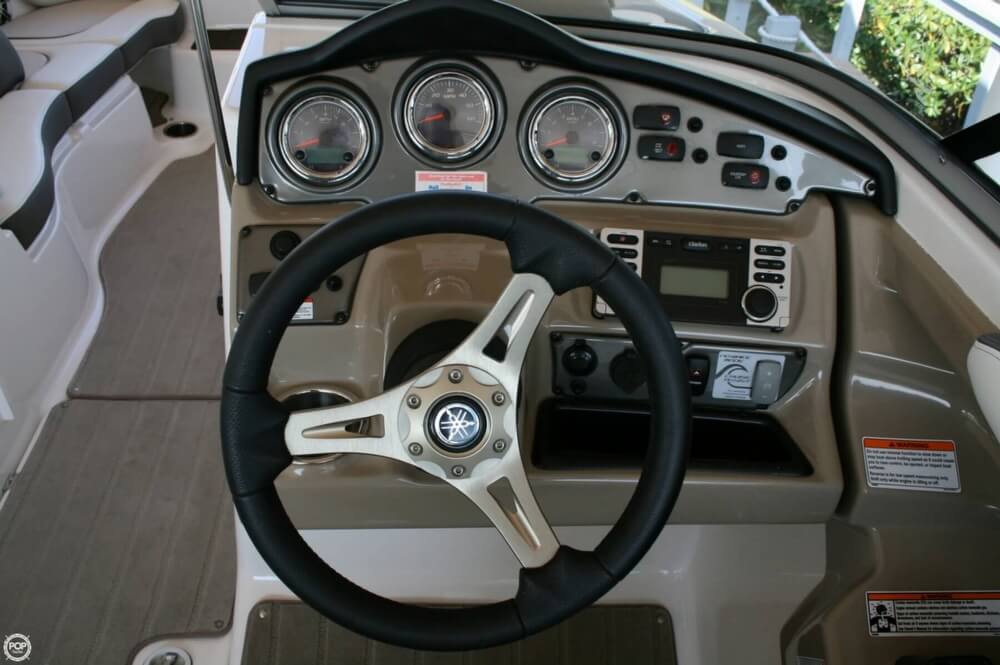 2013 Yamaha 242 Limited | 2013 Yamaha 242 Limited - Photo #39
2013 Yamaha 242 Limited | 2013 Yamaha 242 Limited - Photo #40
- Stock #067948 -

This Boats was SOLD on May 27.



At POP Yachts, we will always provide you with a TRUE representation of every Boats we market. We encourage all buyers to schedule a survey for an independent analysis. Any offer to purchase is ALWAYS subject to satisfactory survey results.

Take a look at ALL ***88 PICTURES*** of this Boats on our main website at POPYACHTS DOT COM. We appreciate that you took your time to look at our advertisement and we look forward to speaking with you!
ConditionThis Yamaha 242 Limited has been extremely well cared for and always kept under cover when not in use. She shows almost like new! The gel coat shines like new and I saw only 2 small rub marks where the boat rubbed up against the PVC dock guides. Because Yamaha's are powered with jet drives, they have no clunky engine box to work around. This gives them the freedom to design this really great transom seating. Two very comfortable aft facing seats, drink holders, the previously mentioned stereo remote, a removable pedestal table, and padding behind your legs that doubles as a separate padded seatback when you're sitting on the swim platform, which is mere inches above the water making the re-boarding ladder a bit redundant. It's really quite an attractive and comfortable package. Owner says :. Excellent condition with keel guard, very low hours (<100), as-new galvanized trailer. Kept on covered hoist since new.
Navigational Equipment - FM Radio
- Navigation Lights
- Running Lights
- Stereo
Mechanical - Bilge Blower
- Cockpit Type (Open)
- Control Type (Yamaha)
- Engine Alarms
- Engine Cylinders (4)
- Engine Displacement (1.8L)
- Engine Location (Below Decks)
- Fuel Injected
- Fuel Tank (52)
- Fuel Tank Location (Below Deck)
- Hand Rails
Electrical Systems - Accessory Switches
- Battery
- Cockpit Lighting
- Fuel Gauge
- Gauges
- Horn
- Hour Meter
- Iphone AUX Plug-in
- LED Lighting
- Wireless Stereo Remote
Accommodations - Bimini Top
- Carpet-snap In
- Changing Room
- Drink Holders
Deck Gear - Anchor
- Anchor Locker
- Beach Ladder (bow Ladder)
- Bimini
- Bow Rail
- Bow Recliners
- Captain's Chair
- Coaming Pads
- Cockpit Seating
- Forward Seating
- In-deck Ski Locker
- Swim Ladder
- Swim Platform
- Transom - Walk Through
- Transom Seating
- Transom Shower
- Boat Cover
Safety Equipment - Bilge Pump
For Sale By POP Yachts
6384 Tower Lane, Unit A
Sarasota, Florida, 34240
US