1978 CUSTOM PILOTHOUSE KETCH
$219,500 USD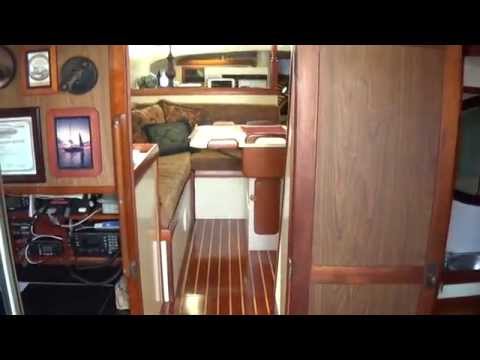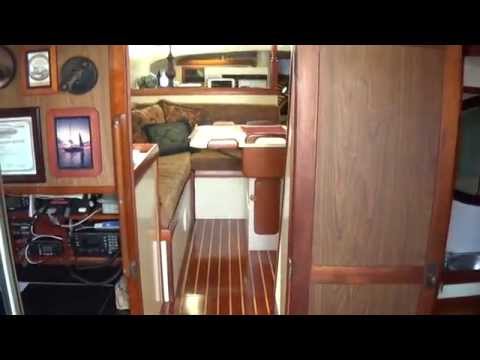 1978 CUSTOM PILOTHOUSE KETCH
1978 CUSTOM PILOTHOUSE KETCH | 1 of 81
1978 CUSTOM PILOTHOUSE KETCH | 2 of 81
1978 CUSTOM PILOTHOUSE KETCH | 3 of 81
1978 CUSTOM PILOTHOUSE KETCH | 4 of 81
1978 CUSTOM PILOTHOUSE KETCH | 5 of 81
1978 CUSTOM PILOTHOUSE KETCH | 6 of 81
1978 CUSTOM PILOTHOUSE KETCH | 7 of 81
1978 CUSTOM PILOTHOUSE KETCH | 8 of 81
1978 CUSTOM PILOTHOUSE KETCH | 9 of 81
1978 CUSTOM PILOTHOUSE KETCH | 10 of 81
1978 CUSTOM PILOTHOUSE KETCH | 11 of 81
1978 CUSTOM PILOTHOUSE KETCH | 12 of 81
1978 CUSTOM PILOTHOUSE KETCH | 13 of 81
1978 CUSTOM PILOTHOUSE KETCH | 14 of 81
1978 CUSTOM PILOTHOUSE KETCH | 15 of 81
1978 CUSTOM PILOTHOUSE KETCH | 16 of 81
1978 CUSTOM PILOTHOUSE KETCH | 17 of 81
1978 CUSTOM PILOTHOUSE KETCH | 18 of 81
1978 CUSTOM PILOTHOUSE KETCH | 19 of 81
1978 CUSTOM PILOTHOUSE KETCH | 20 of 81
1978 CUSTOM PILOTHOUSE KETCH | 21 of 81
1978 CUSTOM PILOTHOUSE KETCH | 22 of 81
1978 CUSTOM PILOTHOUSE KETCH | 23 of 81
1978 CUSTOM PILOTHOUSE KETCH | 24 of 81
1978 CUSTOM PILOTHOUSE KETCH | 25 of 81
1978 CUSTOM PILOTHOUSE KETCH | 26 of 81
1978 CUSTOM PILOTHOUSE KETCH | 27 of 81
1978 CUSTOM PILOTHOUSE KETCH | 28 of 81
1978 CUSTOM PILOTHOUSE KETCH | 29 of 81
1978 CUSTOM PILOTHOUSE KETCH | 30 of 81
1978 CUSTOM PILOTHOUSE KETCH | 31 of 81
1978 CUSTOM PILOTHOUSE KETCH | 32 of 81
1978 CUSTOM PILOTHOUSE KETCH | 33 of 81
1978 CUSTOM PILOTHOUSE KETCH | 34 of 81
1978 CUSTOM PILOTHOUSE KETCH | 35 of 81
1978 CUSTOM PILOTHOUSE KETCH | 36 of 81
1978 CUSTOM PILOTHOUSE KETCH | 37 of 81
1978 CUSTOM PILOTHOUSE KETCH | 38 of 81
1978 CUSTOM PILOTHOUSE KETCH | 39 of 81
1978 CUSTOM PILOTHOUSE KETCH | 40 of 81
1978 CUSTOM PILOTHOUSE KETCH | 41 of 81
1978 CUSTOM PILOTHOUSE KETCH | 42 of 81
1978 CUSTOM PILOTHOUSE KETCH | 43 of 81
1978 CUSTOM PILOTHOUSE KETCH | 44 of 81
1978 CUSTOM PILOTHOUSE KETCH | 45 of 81
1978 CUSTOM PILOTHOUSE KETCH | 46 of 81
1978 CUSTOM PILOTHOUSE KETCH | 47 of 81
1978 CUSTOM PILOTHOUSE KETCH | 48 of 81
1978 CUSTOM PILOTHOUSE KETCH | 49 of 81
1978 CUSTOM PILOTHOUSE KETCH | 50 of 81
1978 CUSTOM PILOTHOUSE KETCH | 51 of 81
1978 CUSTOM PILOTHOUSE KETCH | 52 of 81
1978 CUSTOM PILOTHOUSE KETCH | 53 of 81
1978 CUSTOM PILOTHOUSE KETCH | 54 of 81
1978 CUSTOM PILOTHOUSE KETCH | 55 of 81
1978 CUSTOM PILOTHOUSE KETCH | 56 of 81
1978 CUSTOM PILOTHOUSE KETCH | 57 of 81
1978 CUSTOM PILOTHOUSE KETCH | 58 of 81
1978 CUSTOM PILOTHOUSE KETCH | 59 of 81
1978 CUSTOM PILOTHOUSE KETCH | 60 of 81
1978 CUSTOM PILOTHOUSE KETCH | 61 of 81
1978 CUSTOM PILOTHOUSE KETCH | 62 of 81
1978 CUSTOM PILOTHOUSE KETCH | 63 of 81
1978 CUSTOM PILOTHOUSE KETCH | 64 of 81
1978 CUSTOM PILOTHOUSE KETCH | 65 of 81
1978 CUSTOM PILOTHOUSE KETCH | 66 of 81
1978 CUSTOM PILOTHOUSE KETCH | 67 of 81
1978 CUSTOM PILOTHOUSE KETCH | 68 of 81
1978 CUSTOM PILOTHOUSE KETCH | 69 of 81
1978 CUSTOM PILOTHOUSE KETCH | 70 of 81
1978 CUSTOM PILOTHOUSE KETCH | 71 of 81
1978 CUSTOM PILOTHOUSE KETCH | 72 of 81
1978 CUSTOM PILOTHOUSE KETCH | 73 of 81
1978 CUSTOM PILOTHOUSE KETCH | 74 of 81
1978 CUSTOM PILOTHOUSE KETCH | 75 of 81
1978 CUSTOM PILOTHOUSE KETCH | 76 of 81
1978 CUSTOM PILOTHOUSE KETCH | 77 of 81
1978 CUSTOM PILOTHOUSE KETCH | 78 of 81
1978 CUSTOM PILOTHOUSE KETCH | 79 of 81
1978 CUSTOM PILOTHOUSE KETCH | 80 of 81
1978 CUSTOM PILOTHOUSE KETCH | 81 of 81
$219,500 USD
Active
Used
1978
Bradenton, Florida, US
Sail
58ft / 17.68 m
13ft 3in / 4.04 m

Ford Lehman
Super 90/4 Cyl
Inboard
Diesel
Fiberglass
1969-12-31
2016-07-21
2139186
Looking for a SERIOUS SAILING VESSEL?
                        TRANS OCEANIC CAPABLE                         
                              FULLY EQUIPPED                                     
                    RIGGED FOR SINGLE HANDLING                     
                        SUPERIOR MAINTENANCE                            
                          INCREDIBLE UPGRADES                             
YOU WILL HARDLY RECOGNIZE THAT SHE BEGAN AS A
                                        CSY 44 PHK                                      
                    MORE EXPENSIVE THAN OTHERS                   
                          BETTER THAN OTHERS                               
                        BUT .......NOT OVERPRICED                           
Recent $30,000 Electronics Upgrade including Digital Color Radar with displays in 3 locations, top of the line Raymarine Auto Pilot with Gyro and Major $5000 Bottom Job, 2015. This Vessel was just featured in the Spring Addition of Cruising Outpost Magazine!  
This Pilothouse Ketch is the Queen of the CSY fleet with an original base price significantly higher than the more common CSY 44 walk over cutter.  Memory Rose is an extremely well outfitted example of the CSY 44 PHK which has received a re-design and re-building program.  The Owner of this yacht has utilized his skill, knowledge and experience to enhance the standard CSY Yacht with his main concerns being comfort and safety while at sea and anchor.  Each upgrade was approached with thorough research and "smart" design.  
-        Brand new professional Bottom $5000 Bottom Job 2015 (See Video)
-        All New $30,000 Electronics Upgrade 2015

-        Custom Construction and Replacement of the Rudder
-        Custom Stainless Steel Bowsprit Addition 
-        "Deerfoot" Style Chainplates 
-        Rigging 316 with Staylocks
-        Andersen Electric Primary Winches #52s
-        Dual Anchor Mounts & Leads/Sampson Post/Cleats
-        Custom Davits with Adjustable Solar Panels
-        Fuel Polishing System
-        Freshwater (rain) Catchment System with Filtration System
-        Hull To Deck Joint Glassed Over 
-        Propeller, 24" Diameter x 19" Pitch Computer Balance
-        Steering, Independent Dual System with New Cables and Chain 
-        Custom Swim Platform
-        All Through Hulls Raised 5" and reduced from 11 to 4 with custom designed Sea Chest
-        Solar, 2 Arrays of Shell 85 Watt Panels, Total 510 Watts
-        Teak Toe Rail Removed And Replaced With Solid GRP
-        Top Sides Custom Painted with Awl Grip
-        Water Tanks Re-glassed, Barrier Coated & Ceram Cote 54 Coating
-        Wind Generator a top Missen
This yacht is ready to take you to the most exotic locations.  We have hundreds of pictures to share with you and documentation of every modification this owner has completed.  As well as, access to this owner who is also an expert regarding CSYs and has sponsored a blog for CSY owners for many years.
Don't miss the 5 page article in Cruising Outpost Magazine and Call today to schedule a showing of this beautiful yacht!
Basic Specifications
Length on deck:  44' 3"
Length overall:    58' 6" overall (Bowsprit + Davits and Solar Panels)
Mast Height:        58' 9"  - Single Spreader
Displacement:      38,000 lbs.
Draft:                    6' 6" (deep draft model)
Fuel:                      3 tanks: 325 gallons total
Water:                   2 tanks: 250 gallons total in tanks relined and coated
                                with GRP cloth, Interprotect 2000+ Ceram Coat 54.
Sail Area:              1400 sq. ft.  (originally 950)
                                125 sq. ft. added to Headsail area via Bowsprit ext.
                                15% added via large Roach to both Main and Mizzen
                                Added Staysail of 260 sq. ft.
Engine:                  Ford Lehman Super 90/4 cylinder n.a., 150 amp. Alt.(1,700 hrs.)
PilothouseWindows:  1/2" clear Acrylic + 1/2" gray tint Storm windows
Solar:                   (6) 85 watt Shell panels with Outback MX60 controller
                              (510 watts total)
Batteries:              (4) 8D Gel batteries, total amps. 900, + start battery.
Lightning Ground System:  Solid copper 30" x 4" machined plate           
                                                 All wiring 6 gauge, buss bars nickle plated.
Accommodations
After boarding you will be impressed by the security of the cockpit. A raised helm seat , access to winches and overhead bimini contribute to making this a fine cockpit.
The companionway hatch folds up and forward providing access to the aft cabin. This area includes the owners berth and aft head to starboard, and a large storage area and forward facing nav station to port. A large locker is aft of the companionway ladder.
The main salon is up three steps where you will be pleased by the number (12) and size of the custom fixed ports ( more like windows with louvered blinds) that create an open and spacious feeling. The port side settee is L shaped facing a custom double side drop leaf table. Starboard is a 6'6" settee along the front of which are two dismountable vertical safety bars for use when the conditions dictate. Behind / outboard of both settees are several storage cabinets as well as under the settees. Aft in the salon the alternate companionway ladder has been converted to a ship's library. Forward to port a  4.5 foot  high counter extends to midship, separating the salon from the galley below. Forward to starboard is the internal helm station with dismountable helm seat.
As you pass through this vessel you cannot miss the beautifully finished cabin sole as well as all other woodwork. You should also notice the custom over head insulation panels that help maintain the salon temperature.
As you step down into the galley you recognize that it has been designed for making more than baloney sandwiches! It extends across the width of the boat, with the starboard side dedicated to the refrigeration and freezer units, custom water dispenser and ample storage. To port, a compact but spacious food preparation area includes the propane stove w/oven & broiler, microwave, stainless steel sinks, custom dish rack, food prep counter and trash bin. Ventilation is provided by an overhead hatch and two opening ports. Storage; don't worry, there is plenty!
The forward head is to port with the standard stainless steel sink, handheld shower, marine head, storage and one overhead hatch and opening port.
The forward cabin has a spacious V berth with the center filler that can be lowered for a seat. Four opening ports provide great ventilation and light.The starboard side storage area has been customized to contain the anchor chain locker, a workbench and storage area.
Engine
Ford Lehman Super 90/4 cylinder n.a. (1,700 hours)
150 amp. Alternator
Tanks
Fuel:                      3 tanks: 325 gallons total
Water:                   2 tanks: 250 gallons total in tanks relined and coated
                                with GRP cloth, Interprotect 2000+ Ceram Coat 54.
Navigation Station Instrumentation
-Icom   M802  (Single Side Band and Ham Radio)
-Icom   AT140 Automatic Tuner
-Icom M402 VHF
-SCS PTC 2 EX- DSP Multimode Pactor Controller
-Garmin 162 GPS and puck..wired for computer gps info only.
 -Raymarine "Graphic".. a combo instrument display
-Raymarine Hand Held "Smart Controller for Auto Pilot.
(be anywhere on the boat & 'tweak' the steering or make major adjustments)
-Xantrex "LINK 20" Battery Monitor (2 banks)
 -Circuit Breaker panel
Electrical
Solar:                   (6) 85 watt Shell panels with Outback MX60 controller
                              (510 watts total)
Batteries:              (4) 8D Gell batteries, total amps. 900, + start battery.
Lightning Ground System:  Solid copper 30" x 4" machined plate           
                                                 All wiring 6 gauge, buss bars nickle plated.
Sails
Sail Area:              1400 sq. ft.  (originally 950)
                                125 sq. ft. added to Headsail area via Bowsprit ext.
                                15% added via large Roach to both Main and Mizzen
                                Added Staysail of 260 sq. ft.
                                Original CSY Drifter sail, light weight nylon, like new
                                Original CSY Mizzen Staysail, like new
                                Mizzen, Mail sail bags from Mack Sails
Spares Inventory
Spares Inventory under Aft Berth
 -Alternator; PowerMax HD 150 amp. By Hamilton Ferris
-(2)   2.2" Alternator pulleys
-Fuel Filter (outboard)
-(2) Windlass deck foot switches
-Windlass Solenoid
-(5) Aluminum mast steps
-Mast step guard system(wire and clips)
-Johnson Raw Water Pump
-Scandvik Spray nozzle for sink
-UHMP bearings for rudder(bag)
-Perco Deck "O" rings for fuel fills
-Vacuum Breaker, white nylon
-Exhaust Elbow Gasket
-Alternator harness
-Alternator rebuild parts
-Whale Gulper 220 diaphram pump- rebuild parts
-Profurl aluminum roller furling extrusion (7')
-Profurl aluminum roller furling extrusion connectors (2 sets)
-Engine alarm relays
-Crankshaft 8" Double pulley
-(2) Engine Shut down relays
-Raystar 125 GPS external puck and cables
-Lehman Oil Drain Plug
-Lehman Oil cooler
-Lehman Air Filter(foam)
-Lehman water hoses
-Lehman engine parts(small)
-Fuel Pump
-Debug fuel magnet gaskets
-Transmission parts
-Transmission regulator
-(2) Transmission cupro-nickle coolers
-Chain plate bushings
-Anderson Electric winch parts
-1/4" clear tubing
-Morse 'Single Lever' shift/throttle control
-Engine mount
-Drive shaft removal bolts
-Overhead hatch spring mounts
-Overhead Hatch springs(2)
-3/4" check valve
-Turnbuckle (large)
-Turnbuckle (small)
-4" PVC coupler
-Pivoting mount for forward helm seat
-Oil Hose (6')
-Winch handles (4)
-Raritan PH 2 head parts(in plastic bag)
-Raritan PH 2 Pump housing
-3700 gal./hr. Bilge pump
Aft Head Exhaust Locker
Alternator belts (6)
-Funnels
Port Settee-(Under side deck)
-Perco Spreader light bulbs (2)
-Set of digital gauges and senders for Fwd. helm
-Davis wind pointer
-Rolls of refrigerator and other gasket and seal material
-Yacht ensign and foreign courtesy flags
-"CSY" flag
-roll of grey gasketing material for Bronze Ports
-3 sets of blinds(replacements-different lengths)
-gasket material, many kinds
-Flourescent 26 watt bulbs plus base for lamps
Port Settee-(Under seat)
-16 boxes of spare parts  (in garage)
Starboard Settee-Under seat ….Refrigeration gauges, receiver dryer, 134 refrigerant, 'refer' spare parts.
Items stored below Aft Head Sink
12  ( 2 micron)   Racor fuel filters  (brown)
9    (10 micron)  Racor fuel filters  (blue)
4    (10 micron)  Racor fuel filters  (silver)
1    (30 micron)  Racor fuel fitler    (red)
Oil:   5 qts.  Mobil 1 – Full Synthetic 10w-30
 2 qts. Transmission fluid
 1 lb. Bottle Coleman Propane cylinder
 1 halon Fire Extinguisher
 ---------------------------------------------------------------------
Below items listed above... is an Aluminum Floor and below it is more storage for Hurricane or storm gear.
2- 50' lengths of G4/HT galvanized ACCO chain(new)
4- 8' lengths of the same chain (new)plus.... a huge selection of galvanized shackles from 3/8" to 3/4" size as well as chain connectors, hooks, swivels etc. to cover any option a skipper could think of for Emergency anchoring or dockage.
 Includes Stainless Steel shackles for special needs up to 5/8".
FORWARD V BERTH... STORAGE (CENTER)
-Original CSY Drifter sail, light weight nylon, green and yellow. Like new.
-Original CSY Mizzen Staysail, "  "  "    , green, yellow and red.. Like new.
-Black plastic bag with spare braided water hose
-Mizzen, Main sail bags from Mack Sails
-Overhead CSY teak trim for Main Mast in Galley
-600' New England Ropes, 3/4" 3 strand anchor line, Very, good condition.
-(2) Custom stanchions...duplicates of what is on deck.  Replacements if nec.
-Strapping with Velcro, securing books on Saloon steps during passages.
-V Berth, centerline Lee Cloth
-spare small battens and piano hinges
Ground Tackle
Anchoring

110 lb. BRUCE, set up allows 'self deployment'.

400' G4 High Test  3/8" ACCO chain, with large ovals on each end.

Muir 3800 lb Vertical Windlass with Wildcat for chain.

Windlass and Chain Locker moved aft.  All work custom.

Hurricane 2nd Anchor

Fortress FX-85 Aluminum. Shank in aft port lazzarette. Other components under aft sole in Master Cabin in front of stairs.

Additional Anchors

Danforth HT 40

Danforth HT 22

 

 

 

 

Additional Gear

-600' New England Ropes 3/4" 3 strand rode, under V Berth forward.

-(2) 300' New England Ropes 3/4" 3 strand rode(red tracer) (600' total)with Stainless Steel thimbles spliced in both ends. (New, never used) under 2 sections of sole storage in Aft Cabin.

-240' Braided anchor line.  In original rope locker forward/with lanyard to Deck Plate for quick access.

Under Aft Head sinks aluminum floor.

-(2)  50' shot's of the 3/8" G4 HT ACCO chain

-(4)   8' shot's of the same chain and assorted grade 8 bolts for assembling a Tri-Anchor system for storms or unusual docking situations.

-A bag full of shackles, connectors, swivels and hooks from 1/4" to 3/4"

 
Broker's Comments
This is one of those opportunities that only come along once in a while; to purchase a solid cruising Yacht which is ready to go sailing. This is such a special and unique vessel that she is featured in a five page article in the current spring issue of Cruising Outpost Magazine. If time is of the essence for you, we have the yacht for you.  With everything already completed, you will be able to plan your cruising budget knowing that you have everything you need aboard including a very extensive spare parts inventory. The owner of this yacht is confident that you will not find any issues with this yacht at survey.  
The following is a summary of this yacht provided by a very reputable local marine surveyor.  
"Memory Rose is a well outfitted example of the CSY 44' Pilothouse Ketch that has seen a multiyear re-design, re-fitting and rebuilding program. Major projects include; removal of the molded in hull rubrail and replacement with a teak one, removal of the teak cap rails, securing the hull to deck joint with fiberglass bondings and applying a professional Awlgrip paint finish to both hull and deck, custom construction and replacement of the rudder, removal, stripping and complete re-finishing of the masts and booms, modifying substantial modifications to the rig and sail plan, replacing the standing rigging and running rigging, re-engineering rigging supports and leads, adding electric self tailing sheet winches, replacing the sails, removal re-building of the engine and engine beds, re-engineering of plumbing systems and replacement of the seacocks, hoses, water heater and pumps, replacement of electronics, re-building of the refrigeration system box with exotic insulation and costly new holding plate refrigeration system and custom double windows with custom framing. Custom stainless steel components manufactured for Memory Rose include; an elaborate bow sprit /cutwater fitting / dolphin striker, custom "Deerfoot" style chain plates, boom gallows, guard rails, fair leads for rigging and anchor rodes, an amidships mounted heavy duty electric windless etc… The choice of equipment and level of workmanship is at least in keeping with but for the most part exceeds factory original. The multiple year, hands on approach to this long and complicated project has produced some very well thought out and executed changes."
Call today and start living the cruising dream!
Disclaimer
The Company offers the details of this vessel in good faith but cannot guarantee or warrant the accuracy of this information nor warrant the condition of the vessel. A buyer should instruct his agents, or his surveyors, to investigate such details as the buyer desires validated. This vessel is offered subject to prior sale, price change, or withdrawal without notice.
For Sale By Edwards Yacht Sales
510 Brookside Drive
Clearwater, Florida, 33764
US