1973 Amels Shipyard, B.V. Expedition Yacht
$4,950,000 USD
1973 Amels Shipyard, B.V. Expedition Yacht
1973 Amels Shipyard, B.V. Expedition Yacht | INTUITION II
1973 Amels Shipyard, B.V. Expedition Yacht | Main Deck W/working Fireplace
1973 Amels Shipyard, B.V. Expedition Yacht | Library
1973 Amels Shipyard, B.V. Expedition Yacht | Den/Snug Room
1973 Amels Shipyard, B.V. Expedition Yacht | Den/Snug Room
1973 Amels Shipyard, B.V. Expedition Yacht | Dining Salon
1973 Amels Shipyard, B.V. Expedition Yacht | Breakfast Room/Meeting Room
1973 Amels Shipyard, B.V. Expedition Yacht | Main Deck Foyer
1973 Amels Shipyard, B.V. Expedition Yacht | Main Deck Foyer
1973 Amels Shipyard, B.V. Expedition Yacht | Pilothouse
1973 Amels Shipyard, B.V. Expedition Yacht | Pilothouse Nav. Desk
1973 Amels Shipyard, B.V. Expedition Yacht | Galley
1973 Amels Shipyard, B.V. Expedition Yacht | Breakfast Room/Meeting Room
1973 Amels Shipyard, B.V. Expedition Yacht | Master Stateroom
1973 Amels Shipyard, B.V. Expedition Yacht | Master Stateroom Ensuite Bath
1973 Amels Shipyard, B.V. Expedition Yacht | Master Stateroom/Built In Desk & Chair
1973 Amels Shipyard, B.V. Expedition Yacht | VIP #1
1973 Amels Shipyard, B.V. Expedition Yacht | VIP #2
1973 Amels Shipyard, B.V. Expedition Yacht | Guest Double Stateroom (1 Of 2)
1973 Amels Shipyard, B.V. Expedition Yacht | Guest Twin (1 Of 2)
1973 Amels Shipyard, B.V. Expedition Yacht | Main Deck - Overhead Crane
1973 Amels Shipyard, B.V. Expedition Yacht | Main Deck Boarding
1973 Amels Shipyard, B.V. Expedition Yacht | Main Deck (teak Deck)
1973 Amels Shipyard, B.V. Expedition Yacht | G Deck Side Deck
1973 Amels Shipyard, B.V. Expedition Yacht | Side Boarding Gangway
1973 Amels Shipyard, B.V. Expedition Yacht | Top Deck Seating Area
1973 Amels Shipyard, B.V. Expedition Yacht | Top Deck Seating Area
1973 Amels Shipyard, B.V. Expedition Yacht | Sky Lounge
1973 Amels Shipyard, B.V. Expedition Yacht | Sky Lounge
1973 Amels Shipyard, B.V. Expedition Yacht | Foredeck
1973 Amels Shipyard, B.V. Expedition Yacht | Aft Deck W/fighting Chair
1973 Amels Shipyard, B.V. Expedition Yacht | Laundry Room (1 Of 2)
1973 Amels Shipyard, B.V. Expedition Yacht | Captain's Cabin With Ensuite Office
1973 Amels Shipyard, B.V. Expedition Yacht | Nanny's Cabin
1973 Amels Shipyard, B.V. Expedition Yacht | Crew Cabin
1973 Amels Shipyard, B.V. Expedition Yacht | Crew Head
1973 Amels Shipyard, B.V. Expedition Yacht | Crew Mess
1973 Amels Shipyard, B.V. Expedition Yacht | Crew Lounge
1973 Amels Shipyard, B.V. Expedition Yacht | Control Room
1973 Amels Shipyard, B.V. Expedition Yacht | Control Room
1973 Amels Shipyard, B.V. Expedition Yacht | Propulsion Room
1973 Amels Shipyard, B.V. Expedition Yacht | Engine Room
1973 Amels Shipyard, B.V. Expedition Yacht | Transom
1973 Amels Shipyard, B.V. Expedition Yacht | Line Drawings
1973 Amels Shipyard, B.V. Expedition Yacht | Line Drawings
1973 Amels Shipyard, B.V. Expedition Yacht | 46 of 47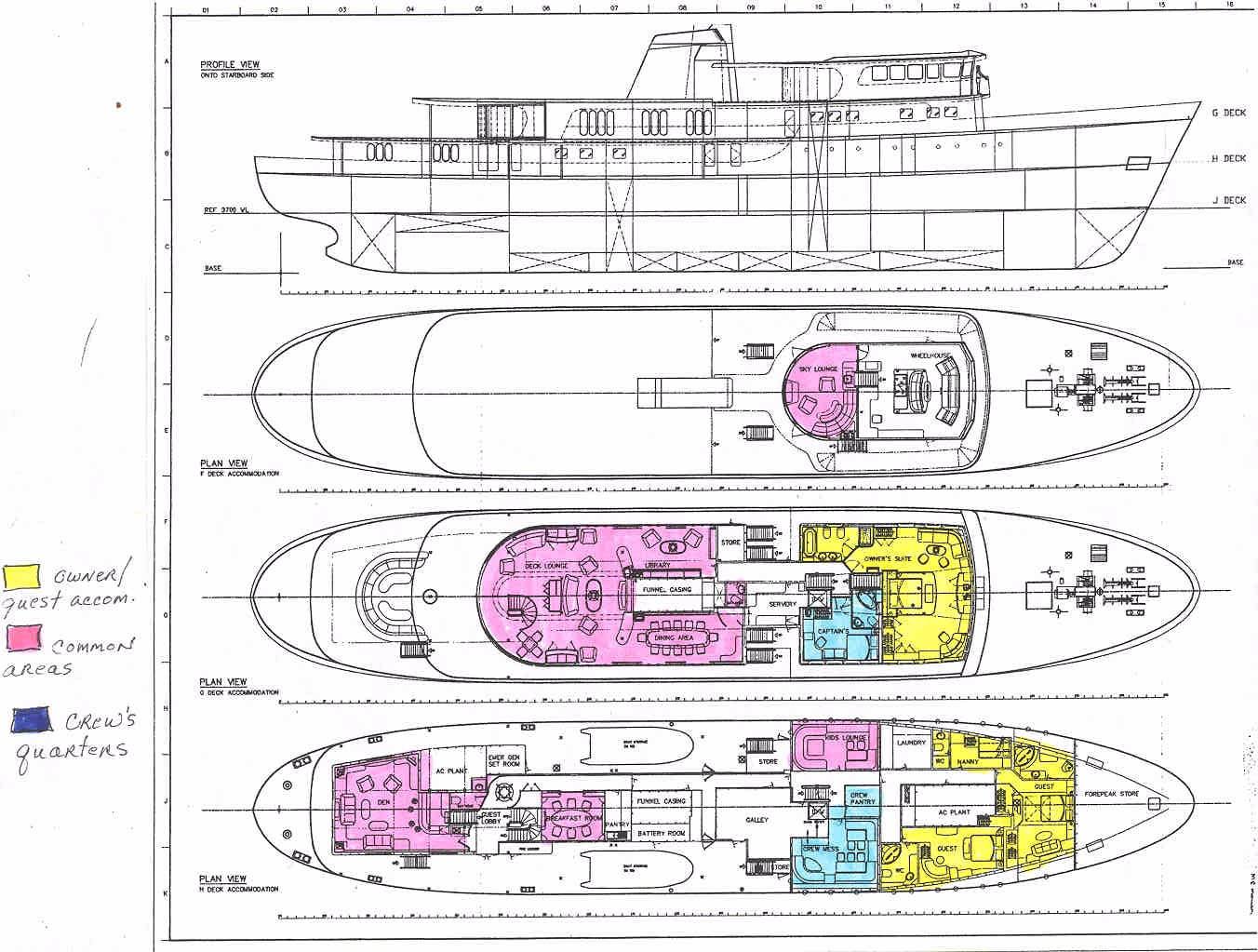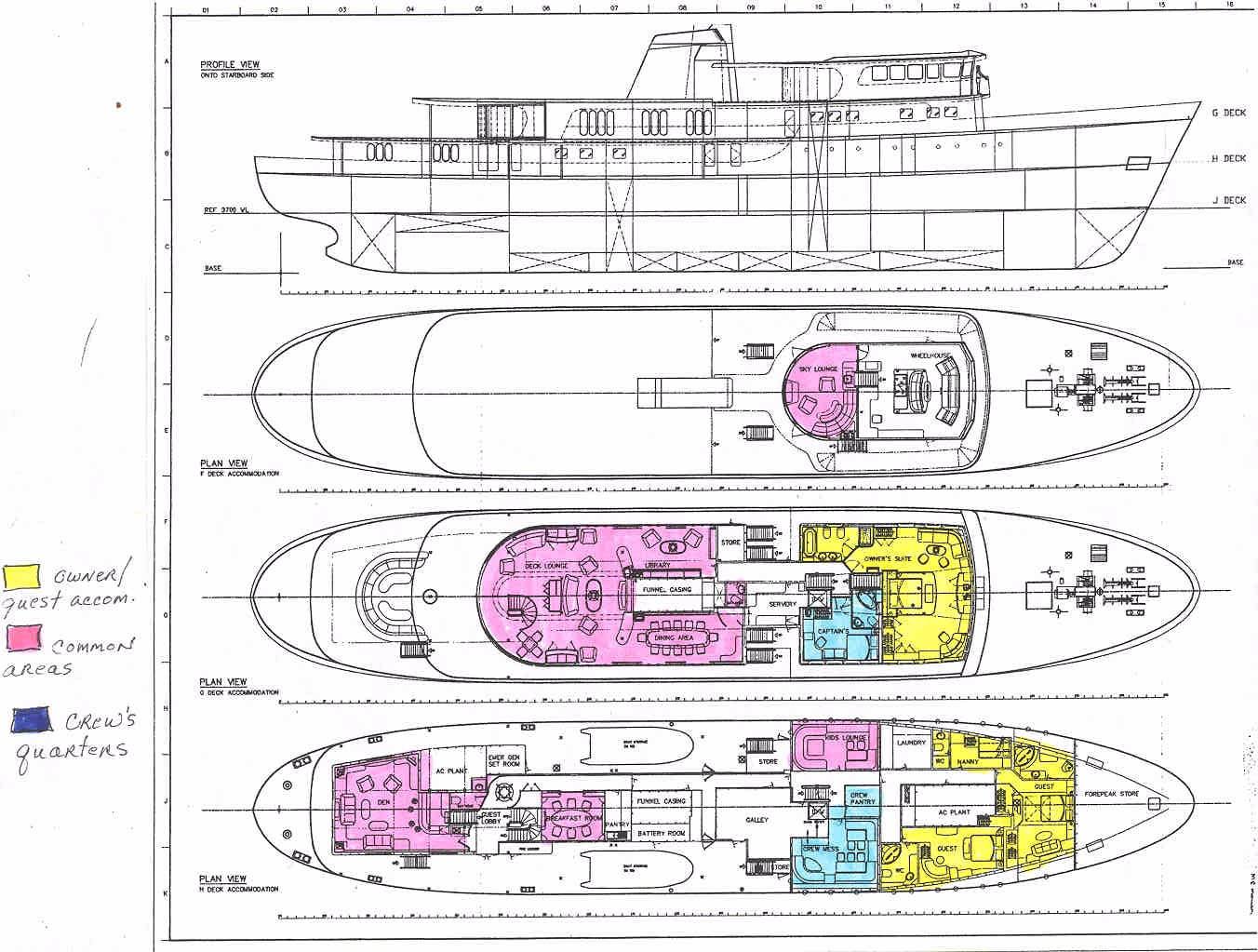 1973 Amels Shipyard, B.V. Expedition Yacht | 47 of 47
$4,950,000 USD
Active
Used
1973
Expedition Yacht
Sag Harbor, New York, US
Power
196ft / 59.74 m
Deutz
Ba8m816w
Inboard
Diesel
Steel
2015-09-09
2016-10-22
1919809
Full Displacement Expedition Yacht (converted Dutch North Sea Pilot Cutter)
Detailed Specifications
Type:  Full Displacement Expedition yacht.  Converted Dutch North Sea Pilot Cutter.
Hull ID#: PY 133 in 1997
Official Number:  730376
Flag:  Cayman Islands.  US Duty Paid.
Builder:  Amels (original vessel) built for the Dutch Pilotage Authority. Year:  1973.  Name: SPICA
Conversion:  1997 – 1999
Rebuild: Vosper Thornycroft, Southampton Yacht Services, and Nicholson Interiors. Construction:  All welded Steel hull (original but with diagonal rubbing strakes removed and an area of dented shellplate renewed). New and redesigned Aluminum Superstructure.
Gross Tons:  969 
Net Tons:  290 
Displacement:  1,000 metric tons 
LOA:  196' 
LWL: 173' 
Beam:  35' 
Draft:  11'5" (37.95m) 
Max Speed:  11.5 knots 
Cruising Speed:  10.5 knots running on two engines.
Propulsion System and Mechanical Equipment
Diesel-electric direct-current Ward Leonard propulsion system:  1/1,200 hp Smit Slikkerveer electric motor driven by DC power produced from (3) Dynamos which are driven via a (3) reduction gear boxes  by 3/650 hp (each) Deutz-MWM SBA M816 kw diesels. This system allows for a much shorter shaft, placement of main engines farther forward, much quieter running, and more torque at lower RPM's.  Single propeller.  Single rudder.
Engine Room & Mechanical Equipment:
Propulsion generators: Three SMIT propulsion generators, direct current, G60/27 capacity 340 KW / 260 volts each. Three SMIT alternators, three phase, DGCT 355 ACT, 225 kVA, 380 volts, 50 Hz each.
Mains: Three Deutz BA8M816W, 650hp each, Installed 1989 
Gearboxes: Reintjes x 3
Main Engine hours as of October 2015:  Starboard: 37222 Hrs;  Mid: 36501 Hrs;  Port: 37507 Hrs.
Consumption/speed/range
Range with 15% safety margin for two main engine generators without harbor generators.
75 liters per engine X 2 X 24 = 3600 liters per 24 hours.
102,810 liters - 15% = 87,388.5 liters
9.5 knots X 24 = 228 nm per day
87,388.5 / 3600 liters = 24.27 days
24.27 days X 228 nm per day = Range 5534 nm (Two Main Engine Generators) 
Range with 15% safety margin for three main engine generators without harbor generators.
75 liters per engine X 3 X 24 = 5400 liters per 24 hours.
102,810 liters - 15% = 87,388.5 liters
11.7 knots X 24 = 280.8 nm per day
87,388.5 / 5400 liters = 16.18 days
16.18 days X 280.5 nm per day = Range 4543 nm (Three Main Engine Generators) 
These ranges could be extended if the speed was slightly reduced.
Propulsion Motor
Diesel electric, SMIT electric motor, type G120/64, output approx. 900 KW (1200HP) with L & S thrust bearing and direct thrust on bronze propeller, diameter 2.5m.

Steering Gear (single rudder)
AEG Electric/hydraulic with two pumps, 5.5 KW electric motor each. 

Helm/Control Stations: (4) one main, one stern, (2) wing stations.

Stabilizers:  2 sets Vosper Thornycroft with about 5 sq. ft. fins.  New fresh water Sihi salt water cooling pumps and hydraulic hoses in 2015.

Bow Thruster: Lips 420hp (308Kw) FM8, SMIT electromotor, VG 52/32 with ventilation and cooling.

Air conditioning:  Carrier 30HT-111 dual-circuit chilled water system, 302Kw capacity.  40 & 50 ton circuits.

Catalytic converters:  5 (1 for each main engine and one for each harbor generator).  Converters help significantly to reduce smoke and diesel fumes.

Many of the systems are redundant and were designed at the time of conversion to meet Lloyds  "Unmanned Machinery Space" class rules.
Structural
INTUITION II is one of three Pilot Cutters that were built in the early '70's for the Netherlands Pilotage Authority by Amels, one of Holland's premier shipyards. Built to very high standards to withstand the rigors, year round, of the North Sea, she has an all-welded steel hull (heavily framed with thick plating) and (9) watertight bulkheads. Her bottom was designed as a double bottom to incorporate tanks capable of holding up to 115 tons of water ballast for passive stabilization. Her Aluminum Superstructure was fabricated by Vosper Thornycroft (known for its expertise in building naval vessels and specialized work boats) and was new at the time of the conversion.  Her decks are:  Painted aluminum - top deck; teak over Aluminum-mid deck; teak over steel-main deck.
Unfaired hull painted yearly. Superstructure Awlgripped in 2005.
Dry Ballast: approximately 80 tons of lead in keel.
Capacities/Tankage
All tanks double bottom as originally built.  Fuel:  85.5 tons (approximately 24,429 US gallons). Waste water:  Black and Grey 7480 litres.  Water:  20.25 tons (approximately 4,856 US gallons)

Tanks
Trim/Ballast Tank 1 wet starboard forward 9220 litres fresh water (9.22 Tonnes)
Trim/Ballast Tank 2 wet port forward 9220 litres fresh water (9.22 Tonnes)
Trim/Ballast Tank 3 wet starboard 11890 litres fresh water (11.89 Tonnes)
Trim/Ballast Tank 4 wet port 11890 litres fresh water (11.89 Tonnes)
Trim/Ballast Tank 5 dry starboard fixed ballast lead  (22.5 Tonnes)
Trim/Ballast Tank 6 dry port fixed ballast lead (22.5 Tonnes)
Trim/Ballast Tank 7 dry starboard fixed ballast lead (12.5 Tonnes)
Trim/Ballast Tank 8 dry port fixed ballast lead (12.5 Tonnes)
Trim/Ballast Tank 9 wet starboard 9880 litres fresh water (9.88 Tonnes)
Trim/Ballast Tank 10 wet port 9880 litres fresh water (9.88 Tonnes)
Trim/Ballast Tank 11 wet aft 16050 litres fresh water (16.05 Tonnes)
Fresh Water:
DR WT 3 Fresh water Tank starboard 11840 litres (11.84 Tonnes)
DR WT 4 Fresh water Tank port 11840 litres (11.84 Tonnes)
Watermakers: Two Hem Series 40 (15-ton per day each) = approximately 7,200 gallons
Limestone filter, JOWA AG-S silver water sterilizer, HEM charcoal filter, 20 micron filter bank.
Hydrophore: (three centrifugal water pumps & a large accumulator).

Hot water system:
Two NIBE ELK calorifiers, capacity 800 litres each, 13 KW max power each.

Fuel:
DOT1 Fuel Oil Tank center starboard (Diesel) 21240 litres (17.84 Tonnes)
DOT2 Fuel Oil Tank center port (Diesel) 17160 litres (14.41 Tonnes)
DOT3 Fuel Oil Tank outboard starboard (Diesel) 19950 litres (17.84 Tonnes)
DOT4 Fuel Oil Tank outboard port (Diesel) 19950 litres (8.795 Tonnes)
DOT5 Fuel Oil Tank bottom starboard (Diesel) 10470 litres (8.795 Tonnes)
DOT6 Fuel Oil Tank bottom port (Diesel) 10470 litres (17.84 Tonnes)
DST Fuel Oil Day Tank (Diesel) 3290 litres (2.764 Tonnes)

Westfalia Mineral Oil Separator (Centrifuge) with self-cleaning bowl OSA5.02.006
Two fuel oil transfer pumps
SIHI approx 4m3 per hour
Gilkes approx 4m3 per hour
Lube Oil:
LOT Clean Lube Oil Tank (Fresh Oil) 1400 litres
Waste Oil:
WOT Waste Oil Tank (Split between dirty oil & oil/water sludge)
Three fames oil/water sludge tank 4480 litres.
Two frames dirty oil tank 2990 litres.
Oily Water Separator: Coffin world water system & Deckma 15 ppm monitor.

BWT Black & Grey Water Tank:  (1) tank; five frames; 7480 litres.
Sewage Treatment System:  Hamann with overboard discharge & pump-out.
FP Forepeak bottom tank:  Empty/dry
CL Chain Locker:  Dry
CD Cofferdam:  dry (between freshwater tanks and fuel tanks).

Bilge Management:
Verderflex peristaltic pumps (engine room & MPM room)
Bilges pumped to waste tank.
Accommodations Overview
Upon purchasing INTUITION II and with the advice of their former captain, the owners formed a small company to project manage the conversion with the intention of creating a world cruising expedition yacht for them and their children and guests.  Two experienced engineers and the captain recommended Vosper Thornycroft as the yard to do the metal work.  They and 60 or more workers stripped out the old systems (original wiring, electronics, insulation, heating, air conditioning and plumbing).  Southampton Yacht Services was hired to redesign the accommodations and to create a beautiful, yet functional, interior.  Through SYS, Nicholson Interiors, a high end joinery company which had already fitted out two yachts for Royals, was employed to do the finish work.  The entire superstructure of the original vessel was cut off and refabricated out of Aluminum.  The end result is a tribute to the owners, project managers, yards and all of the sub-contractors involved in transforming this rugged North Sea Pilot boat into a "go anywhere" globe trotter with all of the comforts  amenities, and appeal of  a stunning luxury yacht.
Sleeping Accommodations
Owners/Guests Sleeping Accommodations:
Sleeps 15 in 8 cabins
Master suite is full-width forward one deck up from the main deck on G Deck. Large forward facing windows as well as windows to port and starboard provide plenty of light and panoramic views. The joinery, furnishings and soft goods here are all  of the finest quality: built in mahogany cabinetry with brass fittings and fixtures, silk upholstered wallcoverings, white carpeting, a king berth on a raised plinth; owner's leather top desk and chair in the starboard forward corner; large mahogany cabinet with book shelves, cupboards for storage and recessed TV opposite the foot of the bed; four full length hanging lockers; (2) six drawer bureaus; large settee to port; ensuite bath aft to port with tub, separate shower, twin sinks with marble countertop and marble flooring.
(2) Guest VIP suites with queen beds on the main deck (H Deck) forward.  Both have ensuite heads with showers, comfortable easy chairs, full length hanging lockers and large ports. 
(1) One Nanny/Supernumerary cabin with single bed, bedside cabinet, hanging locker, small writing desk, three opening ports and  ensuite head and shower, located aft of the VIP's on the main deck (H Deck), port side forward.
(4) Guest staterooms below (2 with twins and 2 with queens) on J Deck, all with ensuite heads and showers.
Crew Accommodations Crew: Sleeps 15 in 10 cabins including captain's cabin.  As INTUITION II needs only 12 crew, many of the crew are able to have their own cabin (1 to a cabin)-a luxury found on very few yachts.  
Captain's Cabin with double bed, office and ensuite head, wash basin and shower.  Located aft of the master stateroom on G Deck, one deck below the wheelhouse but in close proximity to it.  (See other Crew Cabins described under J Deck).
Accommodations: Main Deck
Exterior:
Spacious teak side decks with stowaway, retractable boarding side gangways in the bulwarks, port and starboard.  Overhead cranes, for launching tenders, one each side

Interior:
Main Deck (H Deck). There is a formal entry way to the interior from the starboard, amidships main deck, just aft and opposite of the boarding gangway.  It leads into a foyer/guest lobby where there is an intricate inlaid eagle design in the flooring, an on deck head and three sets of stairs, one leading up to G Deck and the other two down to J Deck.
Den/Snug Room/Lower salon:
Immediately aft of the main lobby is a doorway to the wonderful, club like, Den or "Snug Room.  A handsome lacquered mahogany bar with refrigerator, sink, and icemaker and three upholstered bar chairs is located at the forward end of the room. Aft are a large, L shaped sofa, two mahogany coffee tables finished in high gloss varnish, and a comfortable easy chair.   The carpeting here is a Tartan red, green and blue pattern made of wool and handwoven in Ireland.  Large windows to port, starboard and aft offset the dark, but beautiful, Mahogany paneling and joinery. There is a TV in a cabinet just to port of the bar.
Breakfast Room/ meeting room:
Forward of the main lobby on the starboard side, is a lovely breakfast room or meeting room with seating for 6 to 8.  Glass partitions on the inboard side, as well as large windows on the outboard side, give this room a light, open feeling.  
Galley, Crew Mess, Pantry and Kid's Lounge/"Quiet Room".
Farther along the companionway and to starboard are the galley, crew mess and crew pantry. 
The galley is well laid out with plenty of counter space, a doorway to the port side deck for ease of bringing in stores, and an internal doorway to the main deck companionway. Adjacent to the galley is a set of steps that lead down and forward to the Freezer Room and the crews quarters.
Galley cabinets and appliances are of commercial grade, brushed stainless steel.  Countertops are green marble.  There is a 5 deck, 200 kilogram capacity Dumb Waiter in the port forward corner.
Appliances/Equipment include:
Falcon E1102 forced convection oven range with two fast boiling hotplates and two solid hotplates.
Falcon warming oven Lang series 28 deep fat fryer.
Falcon salamander grill. Panasonic Combi microwave.
Vertical refrigerator & freezer.
Various blenders & food processors.
Twin, deep stainless steel sinks
Just forward of the galley are two sets of stairs.  One leads down and aft to K Deck where the Control room, Engine room and Freezer room are located. The other leads up to G Deck.  Further along the main companionway and adjacent to the galley are the Crew Pantry and Crew Mess.
The Crew Pantry has two sinks, a Miele G674 dishwasher and storage cupboards.
The Crew Mess has a large L shaped settee with table that can accommodate up to 8 crew plus a smaller table forward with a settee and a chair that can be used for another two or three crew. Other features of the crew mess include an LG 42" Flat-screen TV mounted over the table on the aft bulkhead.
Opposite the Crew Mess on the port side of the main companionway is a Kid's Lounge or "Quiet Room" with a comfortable, U shaped settee and large hassock at one end and a computer station, Video library and LG 29" TV with Pioneer DVD player and hi-fi stereo sound system.  This area provides an excellent place for kids to watch movies or, when not in use by the owners, for the crew to relax off duty.

Laundries:
Just beyond the Kid's Lounge is one of two laundries on board.  This one is specifically used for laundry from the owners' and guests' accommodations.  It has:
Two Miele WSE5405 washing machines.
Two Miele TE5213 driers.
One Miele B863 rotary iron.
Deep sink & folding table.
A second laundry for crew is located close to the crews' quarters on J Deck.  It has:
Two Miele WSE5405 washing machines. Two Miele TE5213 driers. Deep sink & folding table
Forward of the guest laundry, port side, is the Nanny's Cabin (previously described above).
The main companionway leads forward from the Nanny's cabin to two VIP staterooms, one to port and the other to starboard, with accommodations as previously described in Sleeping Accommodations.

Accommodations: G Deck, One deck up from Main Deck (H Deck)
Steps lead from the main internal companionway and from the Foyer on H Deck, as well as from the port and starboard side decks up to the Master Suite, Captain's Cabin, Servery, Day Head, Library, Formal Dining Salon and Main Salon.
The master Suite is located all the way forward on this deck with the captain's cabin immediately aft of it (as previously described in Sleeping Accommodations).
Immediately aft of the captain's cabin, starboard side, is a Servery for this area.  In addition to the Dumb Waiter, it has:
Accommodations: G Deck, One deck up from Main Deck (H Deck)
Steps lead from the main internal companionway and from the Foyer on H Deck, as well as from the port and starboard sidedecks, up to the Master Suite, Captain's Cabin, Servery, Day Head, Library, Formal Dining Salonand Main Salon.

The master Suite is located all the way forward on this deck with the captain's cabin immediately aft of it (as previously described in Sleeping Accommodations).

Immediately aft of the captain's cabin, starboard side, is a Severy for this area.  In addition to the Dumb Waiter, it  has:
Just past the Servery is a Day Head after which there is a doorway that leads to the Library, Salon, and Formal Dining area.  This entire aft area is cleverly designed so that one room flows seamlessly into the other, yet each retains its own distinct character.  Full height floor to overhead windows and a magnificent glass semi-circular bulkhead (all the way aft) afford plenty of light and spectacular vistas from all three of these areas.
The Library has floor to ceiling mahogany bookcases with cabinets on the after and interior bulkheads.  In addition, it has two wing back chairs and a coffee table.  At the forward end is beautiful, partially open breakfront which acts as divider between the Library and the Main Salon (port side).  It houses a large, retractable flat screen TV which can be viewed from the main salon.  A mirror image breakfront, but without a TV, separates the Formal Dining area from the Main Salon on the starboard side.
The formal Dining area has stunning, mahogany, raised paneling on the aft bulkhead, inboard bulkhead and in between the windows..  A long oblong dining table with 12 chairs and Brass, nautical wall sconces/light fixtures add to the elegance of this room.
Aft of both the Library and the Formal Dining area is the massive, yet welcoming, Main Salon.  In between the breakfronts at the forward end of the room is the piece de resistance of this area, a working fireplace with glass doors inset in green marble.  A white upholstered three seater couch with coffee table faces the fireplace as do two comfortable, matching easy chairs.  Back to back with the couch and separating one half of the room from the other is a handsome varnished mahogany sideboard.  Outboard of this to port and to starboard are identical built in floor to ceiling, mahogany cupboards.  A small coffee table and two more easy chairs are aft to port.   To starboard is the spiral stairway to the Guest Foyer below.  The entire area is carpeted wall to wall, white wool carpeting.  The wallcoverings are white silk with Mahogany moldings and mahogany trim around the windows.
The curved glass bulkhead at the aft end of the Main Salon has sliding doors which open up to an expansive teak aft deck.  Here there is a casual, al fresco, undercover teak dining table with chairs as well as an outside, built in, semi-circular seating area with two varnished tables.  Steps lead from the starboard side down to the main sidedeck.
Wheelhouse and Sky Lounge, Top Deck (F Deck)
A stairway adjacent to the captain's cabin and Master Suite on H Deck leads up to the very spacious and light wheelhouse above.
The Aluminum Wheelhouse has reverse windows across the front end and five large windows on either side.  (Windows here are ½" thick armoured glass).  In addition, there are port and starboard wing doors which open up to the side decks and to two exterior wing stations. Across the front of the wheelhouse, there is a Portuguese bridge. Visibility here, from both inside and out, is excellent.
The interior of the wheelhouse is finished with teak cabinetry and teak trim and has a Teak and Holly sole.  The beautifully crafted teak console is two tiered with screens and monitors mounted at a 45 degree angle in front of the helm and other electronics, (switches and controls) and radios mounted horizontally. The console has teak grab rails to port and starboard of the wheel, a very welcome addition in heavy seas.  Above the console there are gauges for wind speed, direction, depth, etc.  Typical of ship's equipment, there is also a binnacle compass mounted overhead and the helm, itself, is a traditional spoked wheel.  Immediately aft of the helm and console are a varnished oval teak table and a long, raised pilot /observation seat.  Built into the back of the seat and separate from the helm area, is a navigation desk/station with drawers for logs, charts, almanacs, etc. with room on the surface to spread a chart out. 
A doorway leads from the port aft corner of the wheelhouse to an intimate sky lounge. This area has a glass window between it and the wheelhouse so as to maintain the utmost visibility.  The cabinetry and trim here is honey teak.  In the aft starboard corner of the lounge is a semi-circular, built in settee and a small, teak coffee table. Between the pilothouse doorway and the settee is another large cabinet with…..  The entire aft bulkhead of the sky lounge is built of curved glass, in keeping with the lines of the canoe stern and the other aft deck configurations of the yacht, and is a smaller mirror image of the glass bulkhead of the main salon below. With the curtains closed, as in the salon, the room is cozy.  With the curtains open, the room becomes much larger and more "extroverted".  A teak entertainment center/cabinet at the far end of the room houses a retractable flat-screen TV.  Glass doorways in the aft port and starboard corners of the curved bulkhead lead straight out to the vast top deck.
The Top Deck (F Deck) is painted light tan and is Aluminum.  In addition to the yacht's funnel and a stern, pedestal mounted steering station, this deck is virtually clean.  (A passerelle and a Kayak are stored on the port rail and two liferafts in canisters are mounted outboard of the steps that lead down on either side of the funnel to G Deck).  This deck is ideal for sun bathing, lounging on sun pads or moveable, loose furniture and/or for storing water toys and small boats.  Although not structurally strong enough to hold a helicopter, this deck could possibly be beefed up to carry a light weight helicopter or to be used as a "touch and go" heli pad.  A naval architect should be consulted on this matter.
Working Areas: J Deck and K Deck
Steps lead from inboard of the Crew Mess down to the crews' quarters (forward) and to the Control Room and Upper Level of the Engine Room (aft).  
The Control Room contains a totally new main switchboard (from time of conversion) which covers 6 power sources and governs approximately 1.1 megawatts of total electricity generating capacity.  (See Electrical Section for details).  Opposite the main panel is a desk with comfortable chair, ship's computer, monitor for the Isis System, engine throttle controls, etc.  Overhead are mounted gauges and meters.  On the starboard side of the control room is a doorway which leads into the Upper Level of the engine room.
A "cat walk" goes all the way around the circumference of the upper level of the engine room.  The "Prime Movers", propulsion generators, as well as the house generators, can all be seen from here.   A ladder leads from the aft starboard side of this area to the machinery space below. 
(See Mechanical Section).
Aft of the main engine room there is an Engineer's Stores Room on the port side and a chilled water room to starboard.  Farther aft is the Drive Motor Room where the Propulsion Motor is located. 
Crews quarters are on J Deck, forward of the control room. There are 10 cabins, 5 cabins with upper and lower berths and 5 cabins with single berths. All cabins have heads, wash basins and hanging lockers.  These cabins share four showers.  Under the crews' quarters on K Deck there is a large Chiller room (walk-in cold store capacity 358 cu ft.) to starboard with an integral, separate Freezer room (capacity 283 cu ft.).  Both areas are chilled by two Bock compressors that run a common refrigeration plant with separate controllers. Outside of the Chiller room there is large Hoshizaki Ice Machine: 180Kg 397 lbs capacity (195-235 Kg ice production per 24 hours).
Also on this deck are a Bosun's storeroom, a Dry Goods storeroom with dry food racking to accommodate large volumes of canned goods and boxed food, and a fully equipped Workshop. INTUITION II's storage capability and her facilities for repairing and producing parts that may not be easily accessible or available are truly impressive.   In addition, she carries a large inventory of spares. 

Workshop Tools & Equipment
Lincoln Tomahawk 1000 Plasma cutter
Welders X 2
Tig / Stick welder
Stick Welder
Oxy acetylene torch
Drill Press
Lathe
Robinair refrigerant recovery unit. Model: 25200B
Reclamation cylinders.
Air Compressors
Champion Air Compressor
Model: BR5
Fitted 9th September 2014
20.7 CFM

Ingersoll-Rand P7 5/50
Model: P7 5/50
22 CFM

Ingersoll-Rand
Model: 7100
50 CFM
Hamworthy BP3-E Breathing Air Compressor
3 CFM
330 Bar Max pressure
Used for charging SCUBA cylinders and firefighting BA sets.
Electrical
Generators:
Harbor Generators X 2 (148 KW Each)
Cummins Engine 6CTA8.3G
Stamford 380 volts three phase 50Hz alternator.
Approximate Hours since rebuild as of 10/19/15
Port: 4,750
Starboard: 4,000
Emergency Generator X 1 (55KW) located on weatherdeck
Cummins Engine 4BT3.9-G2
Stamford 380 volt 50 Hz alternator
Electric starter + Kineteco spring starter. Separate batteries and charger.

Machinery Monitoring
Litton ISIS 2500 series with 288 channels.
Switchable alarms in engineers' cabins, captain's cabin and crew mess.
Shore Power
Shore power isolation transformer 480 volts 193 Amps (other taps available)
Powerware Plus 130 Frequency Converter (50Hz/60Hz)
The Powerware UPS has 35 x 12 volt batteries in series to give around 20 minutes of uninterrupted power during a shore power outage.

Batteries:
Engine & Harbour generator Start Batteries 24 volt
Sonnenschein Dry Fit A600 2 volt 1200 Ah (c10)
Emergency Batteries (lighting, radios) 24 volt
Sonnenschein Dry Fit A600 2 volt 1200 Ah (c10)
The above batteries are charged with Mastervolt Mass 24/100 chargers.
Navigation Equipment
Radar:  1 Litton 340E Bridgemaster S band and 1 Litton 340E Bridgemaster X band radars, both with ARPA
Autopilot:  Litton Plath Naviguide
Gyrocompass: Plath Navigat model 10 gyro system with TMC and standby Yokagawa gyro.
Compass:
Depth sounders:  2 Furuno dual frequency.  Transducers are fore and aft.
DGPS: 2 Leica Litton MX400 Series unitsPlotter Software:  Nobletec Deluxe with Admiral 9 upgrade
Chart plotter: 1 Euronav SEAPRO 2000 electronic chart system
Navtex:  ICS-Nav5
AIS:  Furuno FA-100
Wind instruments:  Thomas Walker.  Head up displays plus repeaters in the captain's cabin Speed log:  Plath NaviKnot Electromagnetic
Communication Equipment
Satcom:
Fleet 77 Satellite phone with Mobile phone data service
Mini M Satellite phone & fax.  (Service being phased out).
Panasonic KXD-TD1232E PBX
7 CO lines:
Line 1-Land line voice
Line 2-Land line fax/voice
Line 3-GSM voice
Line 4-Mini M voice
Line 5-CDMA voice
Line 6-GSM voice
Line 7-Fleet 77 voice
Mixture of digital and analogue extensions around the boat.
VHF (fixed): (2) Sailor 4000 Series DSC radios
VHF (hand-held):
SSB: (1) Sailor 4000 series DSC MF HF radio; (1) Sailor GMDSS
Fax machine, scanner/copier, draws and cupboard.
Entertainment Equipment
Den: Sony CRT TV, tuner/amp, 5 c/d multi changer, DVD player, VHS cassette deck, cassette deck.
Main Salon:  Sony Bravia 40" flat screen TV, DVD player, i-pod docking station, 6 C/D player, sonance amp with 4 zones, (salon, deck, library, dining area) RTI touch screen controller. WiFi access point.
Master Suite:  Sony CRT TV, VHS cassette deck, 5 c/d player, tuner, amp, cassette deck.
Sky Lounge:  Flat screen TV, amp, DVD - c/d player, VHS cassette deck.
Crew Mess:  42" LD Flat screen TV
G Deck Office: Satellite TV control unit and decoder boxes.
Fax machine, scanner/copier, drawers and cupboard.
Safety & Security
Security:
Cameras:  A.S.T. vessel-wide CCTV system using Konsberg cameras and American Dynamics digital multiplexers; 15-camera system. Monitors on bridge, in MCR, and crew mess.

Safety:
Fire Fighting:
Minerva Marine Fire Control system, control panels in MCR & bridge. 
Detectors: 5 Temperature rate of rise, 39 Optical smoke, 1 flame & 30 Ionchamber 
Call points: 20 break glass style. 
Fixed FM200 Fire suppression system in emergency generator room. 
Fixed CO2: Galley extraction duct. 
Fixed CO2: Engine room and main propulsion room. 
Fire extinguishers: 2 x CO2 with bayonet fittings for electrical cabinets in MCR 
CO2 13 lb x 16 
Halotron 11 lb x 15 
Wet chemical 6 litre x 2,
Dry powder 5 lb x 5, 10 lb x 22, 9 Kg x 10 
Fire fighting Suits
Sea water fire main: 10 hydrant positions around the boat.
Fire Pumps-Emergency Pumps-Ballast Pumps:  Three SIHI centrifugal pumps: one in main Propulsion Motor Room, two in Engine Room.  These pumps are used for charging the fire main, direct bilge suction for emergencies, bilge suction using eductors, emptying ballast tanks. 
Life rafts:  (1) 25-person Elliot; (1) 25-person RFD Surviva
Life rings:  (8) SOLAS Perry Buoys
EPIRBS:  (2) ACR Global fix Cospas Sarsat
SART:  (2) McMurdoe
Flares:  (2) Pains Wessex, Ocean kits

Deck Equipment
Anchor windlass: Smit Slikkerveer with dual capstans and gypsies.
Anchors:  (2) stockless, approximately 1-ton each.
Anchor chains:  6 shots at 90 ft. per shot (540') per side.  2.5" stud links. 
Two aft capstans
Cranes/Davits: two tender cranes mounted overhead (port and starboard amidships on the main deck).  (0ne) two ton, telescopic crane mounted fore and aft starboard side of the foredeck. One davit on top deck.
Boarding gangways:  Two with teak platforms stowed in fold-down sections of the bulwarks, port and starboard on the main deck.  One 12' hydraulic stern passerelle.
Spot Lights:  (6) In and around main mast
Search Lights:  (1) Seematz remote operated on bridge roof; (1) Hand-operated on each bridge wing
Tenders & Watersports Equipment
Tenders: Prestige 720 Landing Craft Catamaran RIB with Yamaha 115 outboard.
Caribe C-22 RIB with Honda 130 outboard
Caribe C-14 RIB crew tender with Yamaha 30-hp outboard
Watersports:  TBD
Engineering Work History
C Plath Gyro compass has had mercury contact changed to optical.
Machinery serviced and inspected regularly.
Fuel tanks cleaned and inspected, day tank yearly and two out of six tanks every year.  All fuel tanks were cleaned and inspected 2015.
Access hatch put in wood work shop to bow thruster compartment to allow ease of changing cooling belts on bow thruster motor.
April 2012 Stabilizers have been completely rebuilt with new bushings, bearings seals etc.
February 2015 New hydraulic hoses & new cooling water pumps for the hydraulic packs.
May 2014 Prop shaft seal was replaced by Ackerboom with assistance from the engineers and yard.  The old seal was returned to Ackerboom in Holland.
Propeller was removed slight imperfections repaired and statically balanced.
May 2014 Dry docking, all anodes replaced including impressed current anodes.
Black and grey water tank cleaned.
Rudder bump test.
May 2014 Dry Docking, section of damaged shell plating cropped out and replaced along with deep frame. Black/grey water tank, dirty oil & oily water sludge tank cleaned shot blasted and coated with primer and epoxy paint. 2013 Work period, main dynamo & alternator bearings replaced, aft air handler chilled water matrix replaced and corrosion repair to air handler.
Harbor generator alternators replaced.
Chain locker, corrosion repair and where required new steel welded in.
Aft wet ballast tanks 9, 10 & 11 cleaned, prepared and coating applied.
2012 Harbour generators rebuilt @ port 11410 hrs. stbd 12560 hrs.
2010 Forward air handler chilled water matrix replaced.
Starboard (33804 hrs) and mid (33105 hrs) main engines, cylinder heads removed & pistons drawn.  Liners & pistons replaced, liners ground in and re seated.  Big end & small end bearings and bolts replaced.  Valve seats re ground.
Around 2008 - 2009 dry ballast tanks had lead removed and inspected, spot repairs and coated.
Exclusions
Owner's art and photography.  
Owner's personal china, (monogrammed with flags).
Waterford crystal bar glasses.

A complete list of exclusions to be provided upon request.
Comments
Having owned and loved INTUITION II for over 18 years, her owner has reluctantly decided that it is time to let her go.  She has taken him and his family safely and comfortably from New York to Newfoundland to Florida, Mexico and the Med.  She has many more years of good life and longer trips in her.  Anyone looking for a vessel that has a truly stunning yachtsman's interior yet the redundant systems and integrity of a Dutch Ship, should give serious consideration to this incredible vessel.
Default Disclaimer
The Company offers the details of this vessel in good faith but cannot guarantee or warrant the accuracy of this information nor warrant the condition of the vessel. A buyer should instruct his agents, or his surveyors, to investigate such details as the buyer desires validated. This vessel is offered subject to prior sale, price change, or withdrawal without notice.
For Sale By Luke Brown Yachts
1500 Cordova Road Suite 200
Ft Lauderdale, Florida, 33316
US