1997 Carver 500 Cockpit Motor Yacht
$169,000 USD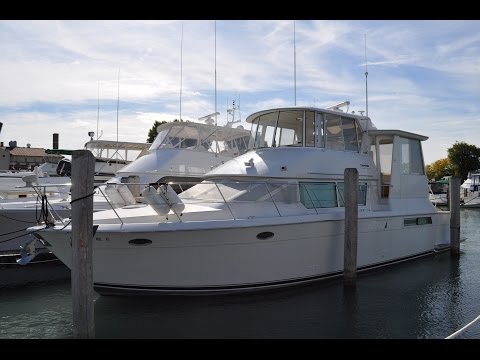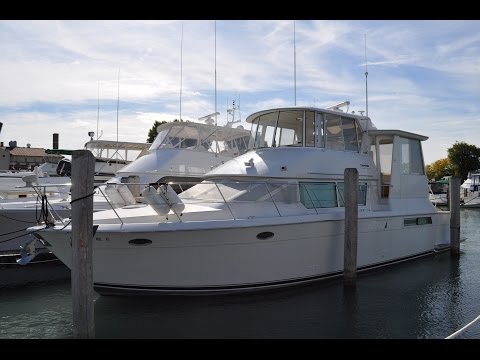 1997 Carver 500 Cockpit Motor Yacht
1997 Carver 500 Cockpit Motor Yacht | 1 of 96
1997 Carver 500 Cockpit Motor Yacht | 2 of 96
1997 Carver 500 Cockpit Motor Yacht | 3 of 96
1997 Carver 500 Cockpit Motor Yacht | 4 of 96
1997 Carver 500 Cockpit Motor Yacht | 5 of 96
1997 Carver 500 Cockpit Motor Yacht | 6 of 96
1997 Carver 500 Cockpit Motor Yacht | 7 of 96
1997 Carver 500 Cockpit Motor Yacht | 8 of 96
1997 Carver 500 Cockpit Motor Yacht | 9 of 96
1997 Carver 500 Cockpit Motor Yacht | 10 of 96
1997 Carver 500 Cockpit Motor Yacht | 11 of 96
1997 Carver 500 Cockpit Motor Yacht | 12 of 96
1997 Carver 500 Cockpit Motor Yacht | 13 of 96
1997 Carver 500 Cockpit Motor Yacht | 14 of 96
1997 Carver 500 Cockpit Motor Yacht | 15 of 96
1997 Carver 500 Cockpit Motor Yacht | 16 of 96
1997 Carver 500 Cockpit Motor Yacht | 17 of 96
1997 Carver 500 Cockpit Motor Yacht | 18 of 96
1997 Carver 500 Cockpit Motor Yacht | 19 of 96
1997 Carver 500 Cockpit Motor Yacht | 20 of 96
1997 Carver 500 Cockpit Motor Yacht | 21 of 96
1997 Carver 500 Cockpit Motor Yacht | 22 of 96
1997 Carver 500 Cockpit Motor Yacht | 23 of 96
1997 Carver 500 Cockpit Motor Yacht | 24 of 96
1997 Carver 500 Cockpit Motor Yacht | 25 of 96
1997 Carver 500 Cockpit Motor Yacht | 26 of 96
1997 Carver 500 Cockpit Motor Yacht | 27 of 96
1997 Carver 500 Cockpit Motor Yacht | 28 of 96
1997 Carver 500 Cockpit Motor Yacht | 29 of 96
1997 Carver 500 Cockpit Motor Yacht | 30 of 96
1997 Carver 500 Cockpit Motor Yacht | 31 of 96
1997 Carver 500 Cockpit Motor Yacht | 32 of 96
1997 Carver 500 Cockpit Motor Yacht | 33 of 96
1997 Carver 500 Cockpit Motor Yacht | 34 of 96
1997 Carver 500 Cockpit Motor Yacht | 35 of 96
1997 Carver 500 Cockpit Motor Yacht | 36 of 96
1997 Carver 500 Cockpit Motor Yacht | 37 of 96
1997 Carver 500 Cockpit Motor Yacht | 38 of 96
1997 Carver 500 Cockpit Motor Yacht | 39 of 96
1997 Carver 500 Cockpit Motor Yacht | 40 of 96
1997 Carver 500 Cockpit Motor Yacht | 41 of 96
1997 Carver 500 Cockpit Motor Yacht | 42 of 96
1997 Carver 500 Cockpit Motor Yacht | 43 of 96
1997 Carver 500 Cockpit Motor Yacht | 44 of 96
1997 Carver 500 Cockpit Motor Yacht | 45 of 96
1997 Carver 500 Cockpit Motor Yacht | 46 of 96
1997 Carver 500 Cockpit Motor Yacht | 47 of 96
1997 Carver 500 Cockpit Motor Yacht | 48 of 96
1997 Carver 500 Cockpit Motor Yacht | 49 of 96
1997 Carver 500 Cockpit Motor Yacht | 50 of 96
1997 Carver 500 Cockpit Motor Yacht | 51 of 96
1997 Carver 500 Cockpit Motor Yacht | 52 of 96
1997 Carver 500 Cockpit Motor Yacht | 53 of 96
1997 Carver 500 Cockpit Motor Yacht | 54 of 96
1997 Carver 500 Cockpit Motor Yacht | 55 of 96
1997 Carver 500 Cockpit Motor Yacht | 56 of 96
1997 Carver 500 Cockpit Motor Yacht | 57 of 96
1997 Carver 500 Cockpit Motor Yacht | 58 of 96
1997 Carver 500 Cockpit Motor Yacht | 59 of 96
1997 Carver 500 Cockpit Motor Yacht | 60 of 96
1997 Carver 500 Cockpit Motor Yacht | 61 of 96
1997 Carver 500 Cockpit Motor Yacht | 62 of 96
1997 Carver 500 Cockpit Motor Yacht | 63 of 96
1997 Carver 500 Cockpit Motor Yacht | 64 of 96
1997 Carver 500 Cockpit Motor Yacht | 65 of 96
1997 Carver 500 Cockpit Motor Yacht | 66 of 96
1997 Carver 500 Cockpit Motor Yacht | 67 of 96
1997 Carver 500 Cockpit Motor Yacht | 68 of 96
1997 Carver 500 Cockpit Motor Yacht | 69 of 96
1997 Carver 500 Cockpit Motor Yacht | 70 of 96
1997 Carver 500 Cockpit Motor Yacht | 71 of 96
1997 Carver 500 Cockpit Motor Yacht | 72 of 96
1997 Carver 500 Cockpit Motor Yacht | 73 of 96
1997 Carver 500 Cockpit Motor Yacht | 74 of 96
1997 Carver 500 Cockpit Motor Yacht | 75 of 96
1997 Carver 500 Cockpit Motor Yacht | 76 of 96
1997 Carver 500 Cockpit Motor Yacht | 77 of 96
1997 Carver 500 Cockpit Motor Yacht | 78 of 96
1997 Carver 500 Cockpit Motor Yacht | 79 of 96
1997 Carver 500 Cockpit Motor Yacht | 80 of 96
1997 Carver 500 Cockpit Motor Yacht | 81 of 96
1997 Carver 500 Cockpit Motor Yacht | 82 of 96
1997 Carver 500 Cockpit Motor Yacht | 83 of 96
1997 Carver 500 Cockpit Motor Yacht | 84 of 96
1997 Carver 500 Cockpit Motor Yacht | 85 of 96
1997 Carver 500 Cockpit Motor Yacht | 86 of 96
1997 Carver 500 Cockpit Motor Yacht | 87 of 96
1997 Carver 500 Cockpit Motor Yacht | 88 of 96
1997 Carver 500 Cockpit Motor Yacht | 89 of 96
1997 Carver 500 Cockpit Motor Yacht | 90 of 96
1997 Carver 500 Cockpit Motor Yacht | 91 of 96
1997 Carver 500 Cockpit Motor Yacht | 92 of 96
1997 Carver 500 Cockpit Motor Yacht | 93 of 96
1997 Carver 500 Cockpit Motor Yacht | 94 of 96
1997 Carver 500 Cockpit Motor Yacht | 95 of 96
1997 Carver 500 Cockpit Motor Yacht | 96 of 96
$169,000 USD
Active
Used
1997
500 Cockpit Motor Yacht
Detroit, Michigan, US
Power
50ft / 15.24 m
15ft 3in / 4.65 m

Cummins
6cta
Inboard
Diesel
Fiberglass
43100
2016-10-13
2016-10-13
2314442
(CURRENT OWNER OF 9-YEARS) BOASTING ALL OF THE MOST SOUGHT AFTER OPTIONS THIS 1997 CARVER 500 COCKPIT MOTOR YACHT OFFERS AN EXCELLENT PLATFORM FOR LIVEABOARDS OR CRUISERS -- PLEASE SEE FULL SPECS FOR COMPLETE LISTING DETAILS.  LOW INTEREST EXTENDED TERM FINANCING AVAILABLE -- CALL OR EMAIL OUR SALES OFFICE FOR DETAILS.

Freshwater / Great Lakes boat since new this vessel features highly desirable Twin Cummins 420-hp Diesel Engine's with 912 original hours.  Notable features include but are not limited to the following:  Air-Conditioning & Heat (5-Units), (2) Head's (Vacuflush) w/Vanity/Sink/Stall-Shower's (Note Bathtub in Forward Head), Central Vacuum System, Windlass Anchor w/Forward Control's, Bow-Thruster, Kohler 13.5-kw Generator (821-Hours), "ProWatt" 1750-Watt Inverter (Operates Refrigerator / Coffee-Maker w/out Running Generator), Complete Electronics Package (VHF Marine Radio, Depth/Speed, Radar, GPS/Chartplotter, Autopilot), Satellite Television, Aft-Deck & Fly-Bridge Hardtop's w/Complete Hard Enclosure, and MUCH more!
Broker Notes:  Stored inside heated for winters since new.  Sold new locally and only 2-owner history.  Sale includes owners manuals & maintenance records, spare propeller shaft, spare propellers.  Very nice boat, clean and priced in accordance w/market indicators.  Highly recommended by listing agent!
The PowerBoat Guide had this to say:
The 504 Cockpit MY is basically a cockpit version of Carver's 455/456 Aft Cabin (19962000) with additional fuel and water capacity and the versatility and convenience of a cockpit. (Note that she was called the 500 Cockpit MY from 199698.) She rides on a conventional modified-V hull with a relatively wide beam, cored hull-sides, and a shallow keel for directional stability. Along with a practical and comfortable two- or three-stateroom interior, the 504 Cockpit MY has an excellent deck layout. Molded steps lead down to the functional cockpit with a walk-through transom door, an oversized integral swim platform, and direct access to the master staterooma convenient feature lacking in most cockpit yachts. Topside, the fly-bridge is comfortably arranged and provides plenty of seating around the helm console. Additional features include a tub/shower in the forward head compartment, a good-sized engine-room, wide side decks, and side exhausts. Among several engine choices (the standard gas engines were hardly up to the demands of a yacht this size), optional 420hp Cummins diesels cruise at 20 knots (about 24 knots top).
Accommodations
Forward Stateroom w/Privacy-Door, Full-Size Berth w/Custom Fitted Bed-Spread & Matching Decorative Pillows, Drawer Storage Underneath Berth, Port / Starboard Hanging Storage Lockers, Television to Starboard.  Note; To port opening bulkhead in forward stateroom to lead into mid-ship cabin...when mid-ship cabin is not occupied w/guests it doubles as a sitting room for the forward stateroom.
Forward Head (Vacuflush) w/Vanity/Sink/Bath-Tub / Integrated Shower (Note Access to Forward Head via Forward Stateroom or Companionway
Dinette Forward to Port (Convert's to Berth w/Filler-Cushion)
Salon w/L-Shaped Settee to Starboard, Entertainment Center Aft to Starboard w/Television, Audio / Video Component's, Storage Compartments to Starboard Above Settee; Note TracVision Satellite Television (Salon & Forward Stateroom via Receiver 1, Aft / Master via Receiver 2)
Aft / Master Stateroom w/Privacy-Door, Full-Size Berth w/Inner-Spring Mattress, Television Aft to Port, Hanging Storage Locker, Drawer Storage, Mirrored Forward Bulkhead
Aft / Master Stateroom Head (Vacuflush) w/Vanity/Sink/Stall-Shower (Note Split Head Layout w/Vanity on Center, Stall-Shower Forward & Head Aft
Central Vacuum System
Air-Conditioning & Heat (5-Unit's); Note Bridge / Aft-Deck AC/Heat
Galley
Sink (Dual-Basin / Under Mount Configuration)
Pressure Water System
Hot Water Heater
Refrigerator & Freezer (Full-Size)
Microwave / Convection Oven
Coffee-Maker
Dishwasher
Toaster Oven
Corian Countertops
Custom Supplemental Cabinets
Wood Flooring
Electronics
Compass
Raytheon RAY 220 VHF Marine Radio
Raytheon Raydata Depth/Speed/Water-Temp
Raytheon V850 Video/Echo Sounder / GPS
Cetrek Model 725 Pro Pilot Autopilot
Raytheon R41XX Radar
Raytheon Chartplotter w/C-MAP
Raytheon Ray 430 Deck Hailer
GPS Connection for Laptop Navigation
AM/FM Stereo System w/CD-Player
Electrical
(2) 50-AMP Dockside Shorepower Connection's (2-50' 50-AMP Shorecords, 2-50' 30-AMP Shorecords)
Battery Charger
Pro-Watt 1750-Watt Inverter
Kohler 13.5-kw Generator w/Sound Enclosure (821-Hours)
Cable Television Connection
Telephone Connection
12V DC
120V AC
Deck
Windlass Anchor w/Forward Pedal Controls
(1) Forward Deck Hatch w/Screen
Aft-Deck Wet Bar w/Sink/Refrigerator & Ice-Maker
Aft-Deck Integrated L-Shaped Settee to Starboard
Aft-Deck Hardtop w/Full Glass Enclosure, Note Acrylic Wing-Doors to Port / Starboard
Aft-Deck AC/Heat
Aft Cockpit (Note Molded Steps via Aft-Deck)
Aft Cockpit w/Fold-Away Table
Transom Door
Transom Shower (Hot / Cold)
Power Connection to Starboard @ Stern
Swim Platform w/Boarding Ladder
Fly-Bridge Hardtop w/Full Glass Surround
Fly-Bridge AC/Heat
Fender Holders
Snap-in Snap-out Aft-Deck & Fly-Bridge Carpeting
Additional Information
Trim Tabs
Halon Fire System
(3) Windshield Wipers
Bottom Paint
Horn
(2) Spare Propellers
(1) Spare Propeller Shaft
Bow-Thruster
OWNERS MANUALS
MAINTENANCE RECORDS
INSIDE HEATED WINTER STORED
CURRENT OWNER OF 9-YEARS (2ND OWNER)
FRESHWATER / GREAT LAKES BOAT SINCE NEW!
Disclaimer
The Company offers the details of this vessel in good faith but cannot guarantee or warrant the accuracy of this information nor warrant the condition of the vessel. A buyer should instruct his agents, or his surveyors, to investigate such details as the buyer desires validated. This vessel is offered subject to prior sale, price change, or withdrawal without notice.
For Sale By Temptation Yacht Sales, Inc
49 Macomb Place Suite 14
Mt Clemens, Michigan, 48043
US