2006 Azimut 68S
$749,900 USD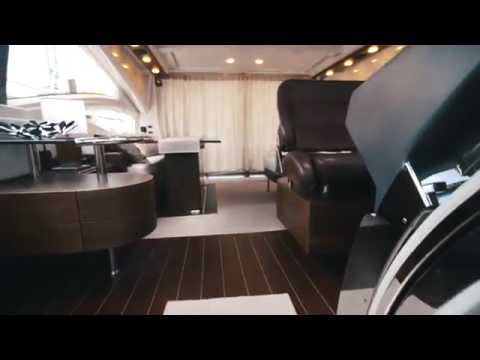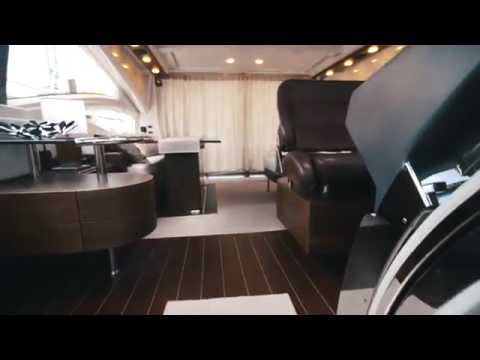 2006 Azimut 68S
2006 Azimut 68S | 1 of 203
2006 Azimut 68S | 2 of 203
2006 Azimut 68S | 3 of 203
2006 Azimut 68S | 4 of 203
2006 Azimut 68S | 5 of 203
2006 Azimut 68S | 6 of 203
2006 Azimut 68S | Azimut 68S Open
2006 Azimut 68S | 8 of 203
2006 Azimut 68S | 9 of 203
2006 Azimut 68S | 10 of 203
2006 Azimut 68S | 11 of 203
2006 Azimut 68S | 12 of 203
2006 Azimut 68S | 13 of 203
2006 Azimut 68S | 14 of 203
2006 Azimut 68S | 15 of 203
2006 Azimut 68S | 16 of 203
2006 Azimut 68S | 17 of 203
2006 Azimut 68S | 18 of 203
2006 Azimut 68S | 19 of 203
2006 Azimut 68S | 20 of 203
2006 Azimut 68S | 21 of 203
2006 Azimut 68S | 22 of 203
2006 Azimut 68S | 23 of 203
2006 Azimut 68S | 24 of 203
2006 Azimut 68S | 25 of 203
2006 Azimut 68S | 26 of 203
2006 Azimut 68S | 27 of 203
2006 Azimut 68S | 28 of 203
2006 Azimut 68S | 29 of 203
2006 Azimut 68S | 30 of 203
2006 Azimut 68S | 31 of 203
2006 Azimut 68S | 32 of 203
2006 Azimut 68S | 33 of 203
2006 Azimut 68S | 34 of 203
2006 Azimut 68S | 35 of 203
2006 Azimut 68S | 36 of 203
2006 Azimut 68S | 37 of 203
2006 Azimut 68S | 38 of 203
2006 Azimut 68S | 39 of 203
2006 Azimut 68S | 40 of 203
2006 Azimut 68S | 41 of 203
2006 Azimut 68S | 42 of 203
2006 Azimut 68S | 43 of 203
2006 Azimut 68S | 44 of 203
2006 Azimut 68S | 45 of 203
2006 Azimut 68S | 46 of 203
2006 Azimut 68S | 47 of 203
2006 Azimut 68S | 48 of 203
2006 Azimut 68S | 49 of 203
2006 Azimut 68S | 50 of 203
2006 Azimut 68S | 51 of 203
2006 Azimut 68S | 52 of 203
2006 Azimut 68S | 53 of 203
2006 Azimut 68S | 54 of 203
2006 Azimut 68S | 55 of 203
2006 Azimut 68S | 56 of 203
2006 Azimut 68S | 57 of 203
2006 Azimut 68S | 58 of 203
2006 Azimut 68S | 59 of 203
2006 Azimut 68S | 60 of 203
2006 Azimut 68S | 61 of 203
2006 Azimut 68S | 62 of 203
2006 Azimut 68S | 63 of 203
2006 Azimut 68S | 64 of 203
2006 Azimut 68S | 65 of 203
2006 Azimut 68S | 66 of 203
2006 Azimut 68S | 67 of 203
2006 Azimut 68S | 68 of 203
2006 Azimut 68S | 69 of 203
2006 Azimut 68S | 70 of 203
2006 Azimut 68S | 71 of 203
2006 Azimut 68S | 72 of 203
2006 Azimut 68S | 73 of 203
2006 Azimut 68S | 74 of 203
2006 Azimut 68S | 75 of 203
2006 Azimut 68S | 76 of 203
2006 Azimut 68S | 77 of 203
2006 Azimut 68S | 78 of 203
2006 Azimut 68S | 79 of 203
2006 Azimut 68S | 80 of 203
2006 Azimut 68S | 81 of 203
2006 Azimut 68S | 82 of 203
2006 Azimut 68S | 83 of 203
2006 Azimut 68S | 84 of 203
2006 Azimut 68S | 85 of 203
2006 Azimut 68S | 86 of 203
2006 Azimut 68S | 87 of 203
2006 Azimut 68S | 88 of 203
2006 Azimut 68S | 89 of 203
2006 Azimut 68S | 90 of 203
2006 Azimut 68S | 91 of 203
2006 Azimut 68S | 92 of 203
2006 Azimut 68S | 93 of 203
2006 Azimut 68S | 94 of 203
2006 Azimut 68S | 95 of 203
2006 Azimut 68S | 96 of 203
2006 Azimut 68S | 97 of 203
2006 Azimut 68S | 98 of 203
2006 Azimut 68S | 99 of 203
2006 Azimut 68S | 100 of 203
2006 Azimut 68S | 101 of 203
2006 Azimut 68S | 102 of 203
2006 Azimut 68S | 103 of 203
2006 Azimut 68S | 104 of 203
2006 Azimut 68S | 105 of 203
2006 Azimut 68S | 106 of 203
2006 Azimut 68S | 107 of 203
2006 Azimut 68S | 108 of 203
2006 Azimut 68S | 109 of 203
2006 Azimut 68S | 110 of 203
2006 Azimut 68S | 111 of 203
2006 Azimut 68S | 112 of 203
2006 Azimut 68S | 113 of 203
2006 Azimut 68S | 114 of 203
2006 Azimut 68S | 115 of 203
2006 Azimut 68S | 116 of 203
2006 Azimut 68S | 117 of 203
2006 Azimut 68S | 118 of 203
2006 Azimut 68S | 119 of 203
2006 Azimut 68S | 120 of 203
2006 Azimut 68S | 121 of 203
2006 Azimut 68S | 122 of 203
2006 Azimut 68S | 123 of 203
2006 Azimut 68S | 124 of 203
2006 Azimut 68S | 125 of 203
2006 Azimut 68S | 126 of 203
2006 Azimut 68S | 127 of 203
2006 Azimut 68S | 128 of 203
2006 Azimut 68S | 129 of 203
2006 Azimut 68S | 130 of 203
2006 Azimut 68S | 131 of 203
2006 Azimut 68S | 132 of 203
2006 Azimut 68S | 133 of 203
2006 Azimut 68S | 134 of 203
2006 Azimut 68S | 135 of 203
2006 Azimut 68S | 136 of 203
2006 Azimut 68S | 137 of 203
2006 Azimut 68S | 138 of 203
2006 Azimut 68S | 139 of 203
2006 Azimut 68S | 140 of 203
2006 Azimut 68S | 141 of 203
2006 Azimut 68S | 142 of 203
2006 Azimut 68S | 143 of 203
2006 Azimut 68S | 144 of 203
2006 Azimut 68S | 145 of 203
2006 Azimut 68S | 146 of 203
2006 Azimut 68S | 147 of 203
2006 Azimut 68S | 148 of 203
2006 Azimut 68S | 149 of 203
2006 Azimut 68S | 150 of 203
2006 Azimut 68S | 151 of 203
2006 Azimut 68S | 152 of 203
2006 Azimut 68S | 153 of 203
2006 Azimut 68S | 154 of 203
2006 Azimut 68S | 155 of 203
2006 Azimut 68S | 156 of 203
2006 Azimut 68S | 157 of 203
2006 Azimut 68S | 158 of 203
2006 Azimut 68S | 159 of 203
2006 Azimut 68S | 160 of 203
2006 Azimut 68S | 161 of 203
2006 Azimut 68S | 162 of 203
2006 Azimut 68S | 163 of 203
2006 Azimut 68S | 164 of 203
2006 Azimut 68S | 165 of 203
2006 Azimut 68S | 166 of 203
2006 Azimut 68S | 167 of 203
2006 Azimut 68S | 168 of 203
2006 Azimut 68S | 169 of 203
2006 Azimut 68S | 170 of 203
2006 Azimut 68S | 171 of 203
2006 Azimut 68S | 172 of 203
2006 Azimut 68S | 173 of 203
2006 Azimut 68S | 174 of 203
2006 Azimut 68S | 175 of 203
2006 Azimut 68S | 176 of 203
2006 Azimut 68S | 177 of 203
2006 Azimut 68S | 178 of 203
2006 Azimut 68S | 179 of 203
2006 Azimut 68S | 180 of 203
2006 Azimut 68S | 181 of 203
2006 Azimut 68S | 182 of 203
2006 Azimut 68S | 183 of 203
2006 Azimut 68S | 184 of 203
2006 Azimut 68S | 185 of 203
2006 Azimut 68S | 186 of 203
2006 Azimut 68S | 187 of 203
2006 Azimut 68S | 188 of 203
2006 Azimut 68S | 189 of 203
2006 Azimut 68S | 190 of 203
2006 Azimut 68S | 191 of 203
2006 Azimut 68S | 192 of 203
2006 Azimut 68S | 193 of 203
2006 Azimut 68S | 194 of 203
2006 Azimut 68S | 195 of 203
2006 Azimut 68S | 196 of 203
2006 Azimut 68S | 197 of 203
2006 Azimut 68S | 198 of 203
2006 Azimut 68S | 199 of 203
2006 Azimut 68S | 200 of 203
2006 Azimut 68S | 201 of 203
2006 Azimut 68S | 202 of 203
2006 Azimut 68S | 203 of 203
$749,900 USD
Active
Used
2006
68S
Miami Beach, Florida, US
Power
68ft / 20.73 m
17ft / 5.18 m

Man
V-12 1360
Inboard
Diesel
Fiberglass
72576
2016-08-08
2016-09-12
2289801
Beautiful Azimut 68s just taken on trade!
This Azimut features tons of updates such as new Garmin flush mount screens, new TVs, etc etc!!
Fresh 1000 hour service! 
Brand new Hydraulic system! 
JL audio speakers throughout!
Loaded and in pristine condition!  Do not wait this Azimut is dealer owned and seriously for sale!  All reasonable offers considered! 
We take ALL trades (boats, planes, cars, real estate, etc etc!) 
We can assist with financing, insurance, documentation and delivery - anywhere in the world! Fast!!
We export!!
Call now for more details!!!
Manufacturer Provided Description
The 68 S is definitely a model that will trace a new path, completely separating itself from all other Opens currently on the market. The ?expressions of Righini? will penetrate deeply into the hearts of those who privilege comfort but also love to race the waves. This Open sports an overall length of 21.6 metres and a beam of 5.5 metres. Two 1150cv MTU engines with V-drive transmission for a top speed of between 36 to 38 knots as well as other particulars that will get it noticed.
Disclaimer
The Company offers the details of this vessel in good faith but cannot guarantee or warrant the accuracy of this information nor warrant the condition of the vessel. A buyer should instruct his agents, or his surveyors, to investigate such details as the buyer desires validated. This vessel is offered subject to prior sale, price change, or withdrawal without notice.
For Sale By Off The Hook Yacht Sales
10 1-A Marina Street
Wrightsville Beach, North Carolina, 28480
US