2008 Hampton 63 EBMY
$1,075,000 USD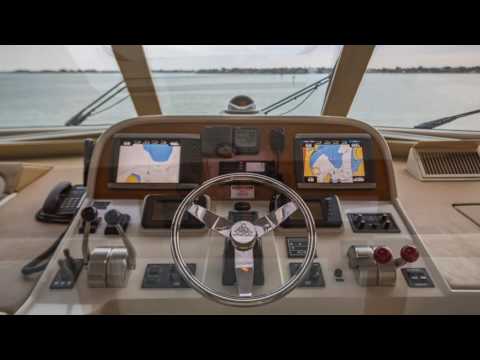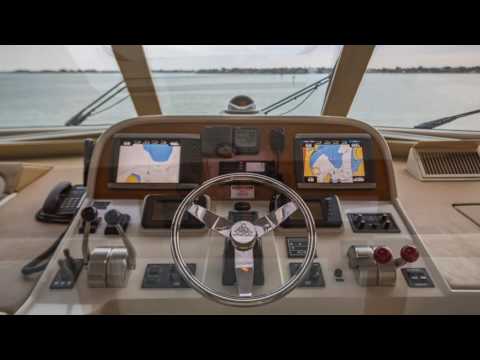 2008 Hampton 63 EBMY
2008 Hampton 63 EBMY | Caterpillar 1000 Hour Service Just Completed Ahead Of Schedule
2008 Hampton 63 EBMY | 2 of 109
2008 Hampton 63 EBMY | 3 of 109
2008 Hampton 63 EBMY | 4 of 109
2008 Hampton 63 EBMY | 5 of 109
2008 Hampton 63 EBMY | 6 of 109
2008 Hampton 63 EBMY | 7 of 109
2008 Hampton 63 EBMY | 8 of 109
2008 Hampton 63 EBMY | 9 of 109
2008 Hampton 63 EBMY | 10 of 109
2008 Hampton 63 EBMY | 11 of 109
2008 Hampton 63 EBMY | 12 of 109
2008 Hampton 63 EBMY | 13 of 109
2008 Hampton 63 EBMY | 14 of 109
2008 Hampton 63 EBMY | 15 of 109
2008 Hampton 63 EBMY | 16 of 109
2008 Hampton 63 EBMY | 17 of 109
2008 Hampton 63 EBMY | 18 of 109
2008 Hampton 63 EBMY | 19 of 109
2008 Hampton 63 EBMY | 20 of 109
2008 Hampton 63 EBMY | 21 of 109
2008 Hampton 63 EBMY | 22 of 109
2008 Hampton 63 EBMY | 23 of 109
2008 Hampton 63 EBMY | 24 of 109
2008 Hampton 63 EBMY | 25 of 109
2008 Hampton 63 EBMY | 26 of 109
2008 Hampton 63 EBMY | 27 of 109
2008 Hampton 63 EBMY | 28 of 109
2008 Hampton 63 EBMY | 29 of 109
2008 Hampton 63 EBMY | 30 of 109
2008 Hampton 63 EBMY | 31 of 109
2008 Hampton 63 EBMY | 32 of 109
2008 Hampton 63 EBMY | 33 of 109
2008 Hampton 63 EBMY | 34 of 109
2008 Hampton 63 EBMY | 35 of 109
2008 Hampton 63 EBMY | 36 of 109
2008 Hampton 63 EBMY | 37 of 109
2008 Hampton 63 EBMY | 38 of 109
2008 Hampton 63 EBMY | 39 of 109
2008 Hampton 63 EBMY | 40 of 109
2008 Hampton 63 EBMY | 41 of 109
2008 Hampton 63 EBMY | 42 of 109
2008 Hampton 63 EBMY | 43 of 109
2008 Hampton 63 EBMY | 44 of 109
2008 Hampton 63 EBMY | 45 of 109
2008 Hampton 63 EBMY | 46 of 109
2008 Hampton 63 EBMY | 47 of 109
2008 Hampton 63 EBMY | 48 of 109
2008 Hampton 63 EBMY | 49 of 109
2008 Hampton 63 EBMY | 50 of 109
2008 Hampton 63 EBMY | 51 of 109
2008 Hampton 63 EBMY | 52 of 109
2008 Hampton 63 EBMY | 53 of 109
2008 Hampton 63 EBMY | 54 of 109
2008 Hampton 63 EBMY | 55 of 109
2008 Hampton 63 EBMY | 56 of 109
2008 Hampton 63 EBMY | 57 of 109
2008 Hampton 63 EBMY | 58 of 109
2008 Hampton 63 EBMY | 59 of 109
2008 Hampton 63 EBMY | 60 of 109
2008 Hampton 63 EBMY | 61 of 109
2008 Hampton 63 EBMY | 62 of 109
2008 Hampton 63 EBMY | 63 of 109
2008 Hampton 63 EBMY | 64 of 109
2008 Hampton 63 EBMY | 65 of 109
2008 Hampton 63 EBMY | 66 of 109
2008 Hampton 63 EBMY | 67 of 109
2008 Hampton 63 EBMY | 68 of 109
2008 Hampton 63 EBMY | 69 of 109
2008 Hampton 63 EBMY | 70 of 109
2008 Hampton 63 EBMY | 71 of 109
2008 Hampton 63 EBMY | 72 of 109
2008 Hampton 63 EBMY | 73 of 109
2008 Hampton 63 EBMY | 74 of 109
2008 Hampton 63 EBMY | 75 of 109
2008 Hampton 63 EBMY | 76 of 109
2008 Hampton 63 EBMY | 77 of 109
2008 Hampton 63 EBMY | 78 of 109
2008 Hampton 63 EBMY | 79 of 109
2008 Hampton 63 EBMY | 80 of 109
2008 Hampton 63 EBMY | 81 of 109
2008 Hampton 63 EBMY | 82 of 109
2008 Hampton 63 EBMY | 83 of 109
2008 Hampton 63 EBMY | 84 of 109
2008 Hampton 63 EBMY | 85 of 109
2008 Hampton 63 EBMY | 86 of 109
2008 Hampton 63 EBMY | 87 of 109
2008 Hampton 63 EBMY | 88 of 109
2008 Hampton 63 EBMY | 89 of 109
2008 Hampton 63 EBMY | 90 of 109
2008 Hampton 63 EBMY | 91 of 109
2008 Hampton 63 EBMY | 92 of 109
2008 Hampton 63 EBMY | 93 of 109
2008 Hampton 63 EBMY | 94 of 109
2008 Hampton 63 EBMY | 95 of 109
2008 Hampton 63 EBMY | 96 of 109
2008 Hampton 63 EBMY | 97 of 109
2008 Hampton 63 EBMY | 98 of 109
2008 Hampton 63 EBMY | 99 of 109
2008 Hampton 63 EBMY | 100 of 109
2008 Hampton 63 EBMY | 101 of 109
2008 Hampton 63 EBMY | 102 of 109
2008 Hampton 63 EBMY | 103 of 109
2008 Hampton 63 EBMY | 104 of 109
2008 Hampton 63 EBMY | 105 of 109
2008 Hampton 63 EBMY | 106 of 109
2008 Hampton 63 EBMY | 107 of 109
2008 Hampton 63 EBMY | 108 of 109
2008 Hampton 63 EBMY | 109 of 109
$1,075,000 USD
Active
Used
2008
63 EBMY
Sarasota, Florida, US
Power
63ft / 19.20 m
Caterpillar
C-18
Inboard
Diesel
Fiberglass
1969-12-31
2016-07-20
2270959
This Hampton 63' Enclosed Bridge Motor Yacht 2008 Model, is loaded with options since new. Her first owner built her using his over 60 years of yacht building experience and owning many different Motor Yachts of multiple brands traveling abroad. His vast yacht knowledge, experience and Hampton's Yachts willingness to partner and please this owner makes Sex Sea one of the best 63's offered on today's market in this size yacht. Come see and inspect for yourself… 
What sets Sex Sea apart even farther from the rest, is that she has a Country Kitchen layout with a nice size breakfast bar in the galley area and a spacious settee in front of the galley surrounded by very large windows and two pilot doors for the most warm setting with family and friends to be together. This feature is usually found in larger yachts over 100' plus! Sex Sea is way ahead of her time with these features and other luxurious beautiful Cherry Wood construction throughout the yachts layout. Compared with other top yacht brands, this Hampton is an absolute must see! 
Sex Sea, was specked and built to have the more reliable and largest Caterpillar C-18 (1015hp) engines in her, for optimum performance and low speed economy for the long range stabilized cruiser. Spotless, spacious, well executed engine room for the top engineers to work in with a separate pump house for easy maintenance, system monitoring and extra storage areas. Two separate Kohler Generators to support all your electrical power needs away from the dock and a Fresh Water Maker for all your water needs, stabilizers, bow and stern thrusters and separate docking stations.  NOTE: 1000 HOUR CATERPILLAR SERVICE COMPLETED AHEAD OF SCHEDULE BY CATERPILLAR.
Updated Garmin Electronics, HD 7 Sat TV and other premium Raymarine electronics in the Enclosed Bridge Helm area. Comfortable, spacious Salon surrounded in warm high gloss Cherry wood joinery, large covered aft deck with lots of space/storage and extra seating with easy access to the large swim platform. Three magnificent, large staterooms for pampering all her guests in luxury and comfort. 
Whether your interest is safe, luxurious and comfortable passage-making, harbor hopping along the islands or coast maybe even living on board…Sex Sea will exceed your expectations for a super clean professionally maintained yacht. She is easy to inspect anytime and her sellers will consider all trades.
Key Features
CAT C18 certified engines
Spare props
Stabilized
Bow and stern thrusters
Davit and tender on bridge 
Comprehensive electronic package
Two generators
Two docking stations
1000 hour CAT service completed 2016
Sat TV, HD7
Watermaker
Extensive spare parts kits with redundant AC pumps plumbed in line
Separate freezer upright for cruising
100 lb. Bruce anchor, 275' anchor chain
Bridge electric blinds
Salon
Large windows and expansive space
Entertainment cabinet with Built in 40" Sharp TV, bar and bottle storage
Bose Lifestyle 28 surround sound System
Lighted glass china cabinet with burl top
Large wood high/low coffee table with burl inlay
Starboard side large L shape settee
(2) port side chairs
Port side table with burl top
Port side cabinet with wine cooler, icemaker and glass cabinet with burl top
Overhead decorative burl ceiling treatment
Stainless steel aft sliding door with tinted safety glass
Frameless tinted windows
Audio controls for salon, cockpit, and country kitchen
LED overhead lighting with dimmer controls
Galley & Dining
Creating a truly expansive interior, the open layout of the country kitchen provides a huge dining and entertainment area open to the galley and salon. 
Stainless steel aircraft style pilothouse doors port and starboard decks
Frameless windows with 10mm safety glass forward
Cherry and Holly floor
Interior stairway leading to Skylounge
Electric blinds for forward windows
Granite countertop with double sink and upper serving shelf
Granite Galley floor
Two bar stools at service counter
GFI Outlets
LED overhead lighting with dimmer controls
Oversized built-in dinette settee for 8, with storage drawers at floor level
Large dinette table with granite table top matching the galley granite
27" LCD TV
LG Refrigerator and Freezer with Icemaker
Gas (4) Burner Cooktop
GE under counter full size oven
GE Microwave/Convection oven
Trash compactor
Fisher Paykel Dishwasher
Insinkerator Garbage disposal
Stainless Steel double sink
Grohe faucet
Insinkerator Instant Water heater
GE Galley exhaust blower
Master Stateroom
Full Beam Master
Oversized queen bed with drawers/storage under and mirror over headboard
Built in night stand tables with burl top
Overhead decorative redwood burl ceiling treatment
(5) Cedar lined hanging lockers
Port side has (2) hanging lockers and drawer and cabinet units with burl top
Stbd side has (3) hanging lockers and a make-up table with mirror and drawers and burl top
Stool for Make-up table
Reading lights on both sides of the bed
LED overhead lighting with dimmer controls 24volt
Rope lighting hidden from view
Opening SS port lights
30" Sharp TV
Pioneer AM/FM/DVD/CD Surround Sound Entertainment System
Compartment for 8 cases of wine located under master berth
Master Head
Full size shower 
Grohe multi-port shower full body jet sprays
Corian Countertops and Floors
Burl wood face cabinets
LED lighting
GFI outlets
(2) Port lights that open
(2) Tecma silent toilets
(1) sinks with Grohe faucets
Ocean Air exhaust fans
Towel holders
VIP Stateroom
Island queen sized berth with hinged top and drawers under
Two cedar lined hanging lockers
(6) cabinets and (2) drawers
Overhead screen with manual blackout screen
LED overhead lighting with dimmer controls
27" Sharp LCD TV
Pioneer AM/FM/DVD/CD Surround sound entertainment system
Two additional reading lights
VIP Head
Full size stall shower
Corian floor tiles
Corian countertops
Burl wood face cabinets
LED overhead lighting
GFI outlets
Port-light that opens
Tecma silent toilet
Grohe faucet
Grohe shower faucet unit
Ocean air exhaust fan
Towel and tissue holder
Guest Stateroom
(2) Twin Beds
Cedar lined hanging locker
LED overhead lighting with dimmer controls
(2) Opening SS Port-lights
19" Samsung LCD TV
Pioneer AM/FM/DVD/CD Stereo with Pioneer speakers
Skylounge/Flybridge
Cherry and stainless stairway from galley
Superbly finished in Makore wood throughout
Flooring is FRP and carpet
Large L-shaped seating with storage
Skylounge high/low drop leaf table in wood  
Skylounge wet bar with sink, refrigerator, cabinets and burl top
Frameless windows with 10mm safety glass forward
Port and Starboard sliding windows
Electric blind controls
Rear stainless steel door to aft deck
LED overhead lighting with dimmer controls
26" Sharp LCD TV
Increased AC outlets and ductwork for maximum cooling
Refrigerator/Icemaker with wood trim
Scandvik sink and Scandvik faucet
Two Pompanette signature series Helm chairs on SS pedestal (Captain electric, guest manual)
Helm
Helm finished in beautiful wood burl surface
Chart storage drawer
Destroyer wheel with wood trim
Seastar Hydraulic power steering with motive pump on each main engine
Dual Caterpillar MPD's
Air Horn
ARC Search Light
System indicator panel
Water and fuel tank gauges
WEMA tank level indicators
Three Windshield wipers with washers
Hynautic trim tab controls
VDO rudder position indicator
Sidepower Bow and Stern Thrusters
Wesmar stabilizers with 6.0 sq. ft. fins
Deck
Upper Aft Deck
1000 lb Davit with power lift and power rotate
Wireless remote control for the Davit
Lower Aft Deck/Transom
Large Corian table with edging
Seating unit with Corian on center table
20" LCD TV in cabinet enclosure
Sink with Shurflo faucet and storage cabinet
Engine room access from aft deck floor with power lift
Water tight aircraft style transom door
Teak treds on steps to swim platform
Stainless steel swim ladder
Hot and cold shower unit
Stainless steel platform rails with storage receptacles for boarding dinghy
Boarding ladder storage in the portside vertical riser
(2) Independent Hydraulic Engine and Sidepower thruster controls on both the starboard and port side vertical risers
LED overhead lighting with dimmer controls
Electronics
(2) Garmin 5212 GPS Plotters/Depth
(2) VHF Radio's
Raymarine Auto Pilot
Raymarine Wind Meter
Raymarine Tri Data Depth/Speed/Temp
Azimuth Compass #1000
(2) Camera Monitors on Bridge
KVH 7 HD Sat TV System
Engines & Mechanical
Engine Room 
CATERPILLAR 1000 HOUR SERVICE COMPLETED AHEAD OF SCHEDULE!
Dual Caterpillar C-18 ACERT Engines rated @1015 HP (987 hours)
Racor fuel filters for each engine and 2 generators
Jabsco engine room blowers
Aqua 3" diameter drive shaft
ZF500 Transmissions
ZF 38.5 Props with 35.5" pitch - spare props
Headhunter fresh water pumps
Seaward 20 gal hot water heater
Rule automatic bilge pumps
Bosworth guzzler manual bilge pump
Reverso oil changing system
Marine Air AC Air handler
(2) Chilled air reverse cycle AC system / 120KBTU
Spare raw water pump with selector valves for AC cooling water
Underwater exhaust system with bypass to transom
Dripless packing glands with spare seals on shafts
Dripless packing water supplies from both engines
Engine room surfaces lined with insulation
Fiberglass exhaust mufflers
300 gal fresh water tank
Pressurized fresh water system
(3) fuel tanks 1200 gallons total
100 gallon waste holding tank with macerator pump
SS rudders and rudder posts with dripless shaft seals
Color copper coded fuel, water and hydraulic fluid lines
Seacocks and sea strainers on all through hull fittings for engine and generator raw water
Engine room 110 Volt  AC and 24Volt DC lights
Engine room fire suppression and shut down system
Emergency bilge pump with main engines with valves
Fresh water outlets
White polyurethane painted bilge
Electrical System 
Kohler 23KW/60Hz Generator with sound shield (1507 hours)
Kohler 15.5KW/60Hz Generator with sound shield (1502 hours)
3.0 KW Inverter with remote panel
Charles ISO Boost Transformer (2)
(2) Glendinning Cablemasters 75' 50 amp/24volt
Charles Battery Charger 50 amp/24 volt
(2) Charles Battery Charger 50 amp/24 volts
(6) 200 amp heavy duty batteries with battery boxes
(8) 100 amp heavy duty batteries with battery boxes
(2) 4D Batteries - NEW 2016
Complete AC/DC breaker/distribution panel with backlight
Main breaker panel
Inverter zone control panel
Inverter control panel charger monitor
Generator control panels (2)
Shore selector switches
Battery selector switches
120 volt electrical outlets throughout
(2) 50 amp forward shore power connections
Additional Features
Maxwell 3500 windlass with 2 control stations
100 lb Bruce Stainless anchor
Bosch Washer & Dryer
Nutone Central vacuum system
Panasonic phone system
Side power stern and bow thrusters
Bow pulpit 275' anchor chain
Deck wash downs aft and forward decks
Stainless steel 316 grade mooring cleats, chocks, anchor roller, handrails, and stanchions
TV, Phone and water inlets
Stainless steel opening ports with screens
Screens on entry doors
Spare A/C Pump, Raw Water Pump, 24v Water Valve  for Head, Repair kit for dinghy and 3700 Rule Bilge Pump located under master berth
(1) New Chilled Water A/C Compressor
Design Features
Hand-laid solid fiberglass hull in one piece
Vinylester resin for first 5 layers of hull lay-up
Two layers of Kevlar chine to chine and 3 layers of Kevlar in the forward collision zone
Hand-laid fiberglass deck, deckhouse, and flybridge core with high strength divinycil foam
Hull and deck joints thru-bolted every 6" sealed and glassed with multiple layers of fiberglass
Longitudinal and transverse stringer systems
All doors and windows have tinted glass (not forward helm windows)
LED lighting throughout the boat
Interior structural components all bonded to the hull
Molded FRP rub rails capped with stainless steel trim rails
Broker's Note
Pound for pound and dollar for dollar, this Hampton 63' leads the pack with overall speed, comfort, space and versatility compared to anything in her luxurious class. Both of Sex Sea's owners spared no cost in maintaining this beautiful motor yacht. Sex Sea is in turn key condition and is standing tall for her new owner. All the mechanical has just been serviced by CAT for another year of boating adventures. You will be amazed with her very sea kind stable ride in foul weather. Her systems are top notch and are ready to go. Engine room and bilge are sparkle clean for any engineer.
Want a fun, luxurious motor yacht to enjoy the water lifestyle...come inspect Sex Sea, you won't be disappointed.
Exclusions
Personal Items
Disclaimer
The Company offers the details of this vessel in good faith but cannot guarantee or warrant the accuracy of this information nor warrant the condition of the vessel. A buyer should instruct his agents, or his surveyors, to investigate such details as the buyer desires validated. This vessel is offered subject to prior sale, price change, or withdrawal without notice.
For Sale By Galati Yacht Sales - Anna Maria
PO Box 862
Anna Maria, Florida, 34216
US