2008 Meridian 459 Motoryacht
$299,000 USD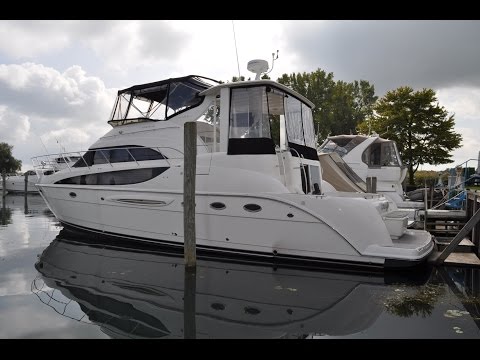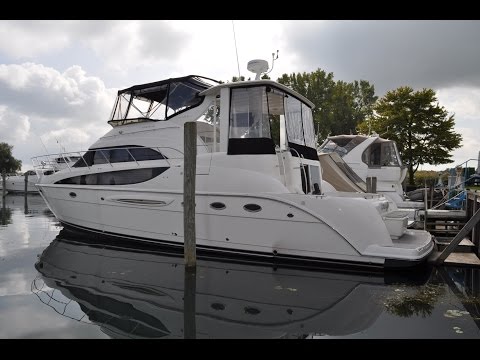 2008 Meridian 459 Motoryacht
2008 Meridian 459 Motoryacht | 1 of 110
2008 Meridian 459 Motoryacht | 2 of 110
2008 Meridian 459 Motoryacht | 3 of 110
2008 Meridian 459 Motoryacht | 4 of 110
2008 Meridian 459 Motoryacht | 5 of 110
2008 Meridian 459 Motoryacht | 6 of 110
2008 Meridian 459 Motoryacht | 7 of 110
2008 Meridian 459 Motoryacht | 8 of 110
2008 Meridian 459 Motoryacht | 9 of 110
2008 Meridian 459 Motoryacht | 10 of 110
2008 Meridian 459 Motoryacht | 11 of 110
2008 Meridian 459 Motoryacht | 12 of 110
2008 Meridian 459 Motoryacht | 13 of 110
2008 Meridian 459 Motoryacht | 14 of 110
2008 Meridian 459 Motoryacht | 15 of 110
2008 Meridian 459 Motoryacht | 16 of 110
2008 Meridian 459 Motoryacht | 17 of 110
2008 Meridian 459 Motoryacht | 18 of 110
2008 Meridian 459 Motoryacht | 19 of 110
2008 Meridian 459 Motoryacht | 20 of 110
2008 Meridian 459 Motoryacht | 21 of 110
2008 Meridian 459 Motoryacht | 22 of 110
2008 Meridian 459 Motoryacht | 23 of 110
2008 Meridian 459 Motoryacht | 24 of 110
2008 Meridian 459 Motoryacht | 25 of 110
2008 Meridian 459 Motoryacht | 26 of 110
2008 Meridian 459 Motoryacht | 27 of 110
2008 Meridian 459 Motoryacht | 28 of 110
2008 Meridian 459 Motoryacht | 29 of 110
2008 Meridian 459 Motoryacht | 30 of 110
2008 Meridian 459 Motoryacht | 31 of 110
2008 Meridian 459 Motoryacht | 32 of 110
2008 Meridian 459 Motoryacht | 33 of 110
2008 Meridian 459 Motoryacht | 34 of 110
2008 Meridian 459 Motoryacht | 35 of 110
2008 Meridian 459 Motoryacht | 36 of 110
2008 Meridian 459 Motoryacht | 37 of 110
2008 Meridian 459 Motoryacht | 38 of 110
2008 Meridian 459 Motoryacht | 39 of 110
2008 Meridian 459 Motoryacht | 40 of 110
2008 Meridian 459 Motoryacht | 41 of 110
2008 Meridian 459 Motoryacht | 42 of 110
2008 Meridian 459 Motoryacht | 43 of 110
2008 Meridian 459 Motoryacht | 44 of 110
2008 Meridian 459 Motoryacht | 45 of 110
2008 Meridian 459 Motoryacht | 46 of 110
2008 Meridian 459 Motoryacht | 47 of 110
2008 Meridian 459 Motoryacht | 48 of 110
2008 Meridian 459 Motoryacht | 49 of 110
2008 Meridian 459 Motoryacht | 50 of 110
2008 Meridian 459 Motoryacht | 51 of 110
2008 Meridian 459 Motoryacht | 52 of 110
2008 Meridian 459 Motoryacht | 53 of 110
2008 Meridian 459 Motoryacht | 54 of 110
2008 Meridian 459 Motoryacht | 55 of 110
2008 Meridian 459 Motoryacht | 56 of 110
2008 Meridian 459 Motoryacht | 57 of 110
2008 Meridian 459 Motoryacht | 58 of 110
2008 Meridian 459 Motoryacht | 59 of 110
2008 Meridian 459 Motoryacht | 60 of 110
2008 Meridian 459 Motoryacht | 61 of 110
2008 Meridian 459 Motoryacht | 62 of 110
2008 Meridian 459 Motoryacht | 63 of 110
2008 Meridian 459 Motoryacht | 64 of 110
2008 Meridian 459 Motoryacht | 65 of 110
2008 Meridian 459 Motoryacht | 66 of 110
2008 Meridian 459 Motoryacht | 67 of 110
2008 Meridian 459 Motoryacht | 68 of 110
2008 Meridian 459 Motoryacht | 69 of 110
2008 Meridian 459 Motoryacht | 70 of 110
2008 Meridian 459 Motoryacht | 71 of 110
2008 Meridian 459 Motoryacht | 72 of 110
2008 Meridian 459 Motoryacht | 73 of 110
2008 Meridian 459 Motoryacht | 74 of 110
2008 Meridian 459 Motoryacht | 75 of 110
2008 Meridian 459 Motoryacht | 76 of 110
2008 Meridian 459 Motoryacht | 77 of 110
2008 Meridian 459 Motoryacht | 78 of 110
2008 Meridian 459 Motoryacht | 79 of 110
2008 Meridian 459 Motoryacht | 80 of 110
2008 Meridian 459 Motoryacht | 81 of 110
2008 Meridian 459 Motoryacht | 82 of 110
2008 Meridian 459 Motoryacht | 83 of 110
2008 Meridian 459 Motoryacht | 84 of 110
2008 Meridian 459 Motoryacht | 85 of 110
2008 Meridian 459 Motoryacht | 86 of 110
2008 Meridian 459 Motoryacht | 87 of 110
2008 Meridian 459 Motoryacht | 88 of 110
2008 Meridian 459 Motoryacht | 89 of 110
2008 Meridian 459 Motoryacht | 90 of 110
2008 Meridian 459 Motoryacht | 91 of 110
2008 Meridian 459 Motoryacht | 92 of 110
2008 Meridian 459 Motoryacht | 93 of 110
2008 Meridian 459 Motoryacht | 94 of 110
2008 Meridian 459 Motoryacht | 95 of 110
2008 Meridian 459 Motoryacht | 96 of 110
2008 Meridian 459 Motoryacht | 97 of 110
2008 Meridian 459 Motoryacht | 98 of 110
2008 Meridian 459 Motoryacht | 99 of 110
2008 Meridian 459 Motoryacht | 100 of 110
2008 Meridian 459 Motoryacht | 101 of 110
2008 Meridian 459 Motoryacht | 102 of 110
2008 Meridian 459 Motoryacht | 103 of 110
2008 Meridian 459 Motoryacht | 104 of 110
2008 Meridian 459 Motoryacht | 105 of 110
2008 Meridian 459 Motoryacht | 106 of 110
2008 Meridian 459 Motoryacht | 107 of 110
2008 Meridian 459 Motoryacht | 108 of 110
2008 Meridian 459 Motoryacht | 109 of 110
2008 Meridian 459 Motoryacht | 110 of 110
$299,000 USD
Active
Used
2008
459 Motoryacht
Algonac, Michigan, US
Power
45ft / 13.72 m
14ft 3in / 4.34 m

Cummins
425-hp
Inboard
Diesel
Fiberglass
30700
2016-10-04
2016-10-08
2308121
(ORIGINAL OWNER) PRIDE OF OWNERSHIP SHOWS THROUGHOUT THIS 2008 (SOLD NEW IN 2010) MERIDIAN 459 MOTOR YACHT -- PLEASE SEE FULL SPECS FOR COMPLETE LISTING DETAILS.  LOW INTEREST EXTENDED TERM FINANCING AVAILABLE -- CALL OR EMAIL OUR SALES OFFICE FOR DETAILS.
Freshwater / Great Lakes boat since new this vessel features Twin Cummins 425-hp Diesel Engine's (largest option available) with only 298 original hours!  Notable features include but are not limited to the following:  Air-Conditioning & Heat (4-Units), (2) Heads (Vacuflush) w/Vanity/Sink/Stall-Shower's, Central Vacuum System, Washer/Dryer (Combo Unit), Onan Generator, Windlass Anchor w/Forward Pedal Controls & Freshwater Washdown, Bow & Stern Thrusters, Custom Plas-Teak Decking (Swim Platform/Aft-Cockpit/Aft-Deck), Full NorthStar Electronics Package (VHF Marine Radio, Color Radar w/GPS/Chartplotter/Sounder, Autopilot), Full Canvas Package (Complete Bridge Enclosure w/Convertible-Top & Isin-Glass Surround, Aft Deck w/Factory Hardtop/Acrylic Wing-Doors & Full Isin-Glass Surround), Premium Sound System, and MUCH more!
Broker Notes:  Inside heated winter stored since new.  Sale includes owners manuals and maintenance records.  Other upgrades include underwater lights (green), Satellite Television (note aft-deck LCD-Television.)  As noted in above description, vessel was on showroom floor until 2010 when sold new to current/original owner ... Don't miss this one, highly recommended by listing agent!
The PowerBoat Guide had this to say:
The Meridian 459 is a cockpit version of the Meridian 408 Motor Yacht introduced in 2003. Built on a low-deadrise hull with a wide beam, the Meridian's expansive two-stateroom interior is her most notable feature. Tiered windows provide near 360-degree visibility in the salon, and the built-in entertainment center aft includes a flat-screen TV. The galley is down a couple of steps from the salon, and high-gloss cherry woodwork is applied throughout. With her big salon and spacious bow stateroom, it's hardly a surprise to find that the master stateroom is on the small side for a yacht this size. Here, the head and shower compartments are separated—and the bed is positioned athwartships—to save space, and a sliding glass door provides direct access to the large cockpit. Topside, a wet bar and bench seating are standard on the small aft deck, and the bridge is arranged with guest seating aft of the centerline helm. Additional features include an extended swim platform, hardtop, and cockpit storage lockers. Fuel capacity is modest for a boat this size. Cummins 425hp diesels cruise at 20 knots and reach a top speed of 23–24 knots.
Accommodations
Forward Stateroom w/Privacy-Door, Full-Size Island Berth w/Designer Bed-Spread (Custom Fitted) & Matching Decor Pillows, Drawer Storage Underneath Berth, Port / Starboard Gunwale Console, Mirrored Forward Bulkhead, Port / Starboard Hanging Storage Lockers (Cedar-Lined), LCD-Television to Port, En-Suite Access to Forward Head
Forward Head to Starboard (Vacuflush) w/Vanity/Sink/Stall-Shower w/Power Exhaust Fan
L-Shaped Dining / Settee Forward to Starboard w/High-Low Cherry-Wood Table & (2) Ottoman's (Storage Underneath Settee)
Salon w/Large Sofa to Port (Convert's to Berth), Console Aft of Sofa w/Pull-Out Storage, Entertainment Center Aft to Starboard w/LCD-Television (Note Vessel Equipped w/Satellite Television), DVD-Player
Salon Window Treatments
Washer / Dryer Combination Unit
Central Vacuum System
Air-Conditioning & Heat (4-Units)
Aft / Master Stateroom w/Full-Size Berth (Note Full-Beam Master Layout), Privacy-Door, Cedar-Lined Hanging Storage Lockers, Drawer & Cabinet Storage, LCD-Television, Designer / Fitted Bed-Spread w/Matching Decor Pillows
Aft / Master Head (Vacuflush) w/Vanity/Sink/Stall-Shower (Note Split Head Layout w/Vanity on Center, Head to Left and Stall-Shower to Right, see photos)
Aft / Master Stateroom w/Sliding Door w/Screen leading to Aft Cockpit
Galley
Stainless Steel Sink w/Designer Faucet
Pressure Water System
Hot Water Heater
3-Burner Electric Stove
Microwave Oven
Full-Size Refrigerator
Coffee Maker
Cherry Wood Flooring in Galley
Electronics
Compass
NorthStar VHF Marine Radio
NorthStar Depth Sounder
NorthStar 6000i (Color) Radar w/GPS/Chartplotter
NorthStar Autopilot
Clarion Premium Sound System w/CD-Player & Helm Mounted Remote Control
Aft-Deck LCD-Television
Satellite Television
Electrical
(10) Batteries
(4) Battery Switches
(2) Battery Chargers
Onan Generator w/Sound-Enclosure
50-AMP Dockside Shorepower Service w/Cord & Glendenning Power Cablemaster
12V Accessory Plug-In
Deck
Windlass Anchor w/Forward Pedal Control, Anchor Locker w/Freshwater Washdown
(1) Forward Deck Hatch w/Screen
Aft Deck Wet Bar w/Sink/Ice-Maker (Note Aft Deck LCD-Television)
Built-In Fender Storage Aft (Port/Starboard)
Aft Deck w/Factory Hardtop & Acrylic Wing-Doors
Extended Swim Platform w/Dock-Box & Seat-Cushion
Plas-Teak Decking (Swim Platform, Aft-Cockpit, Aft-Deck; $12k Upgrade)
Port / Starboard Gunwale Companion Doors
Additional Information
Trim Tabs
Halon Fire System
Forward Windshield Cover
Canvas Package (Bridge Convertible-Top w/Full Isin-Glass Surround, Aft Deck w/Factory Hardtop, Acrylic Wing-Doors and Full Isin-Glass Surround.  Note Bridge Enclosure w/Port/Starboard Zip-in Screen
Bow & Stern Thruster
(2) Spare Propellers
Dripless Shaft Log's
Remote Control Spotlight
Underwater Lights
Oil-Exchange System
Preferred Cummins Engine Option
ORIGINAL OWNER
OWNERS MANUALS
MAINTENANCE RECORDS
INSIDE HEATER WINTER STORED SINCE NEW
FRESHWATER / GREAT LAKES BOAT SINCE NEW!
Manufacturer Provided Description
The 459 Motoryacht's attractive design succeeds at every level. To start, she offers superior cruisability for a family while providing the extra measure of privacy that owners crave. Her guest stateroom is located forward with its own private head facilities, while the full-beam master stateroom with its en-suite head and shower is aft. Best of all, this luxurious master suite boasts private access to the spacious cockpit through large sliding glass doors. The 459 is also thoughtfully designed for entertaining, offering well-appointed bridge and aft decks, plenty of natural light and fresh breezes in her interior spaces and outstanding views from the generous salon. Meridian understands all the things that are important on a cruising yacht. Let your cruising celebration begin.
Disclaimer
The Company offers the details of this vessel in good faith but cannot guarantee or warrant the accuracy of this information nor warrant the condition of the vessel. A buyer should instruct his agents, or his surveyors, to investigate such details as the buyer desires validated. This vessel is offered subject to prior sale, price change, or withdrawal without notice.
For Sale By Temptation Yacht Sales, Inc
49 Macomb Place Suite 14
Mt Clemens, Michigan, 48043
US