2010 Cruisers Yachts 420 Sports Coupe
** SOLD ** ** THIS LISTING IS NOT LIVE - PUBLIC CANNOT SEE IT **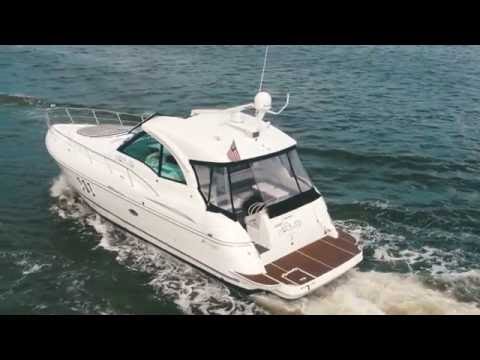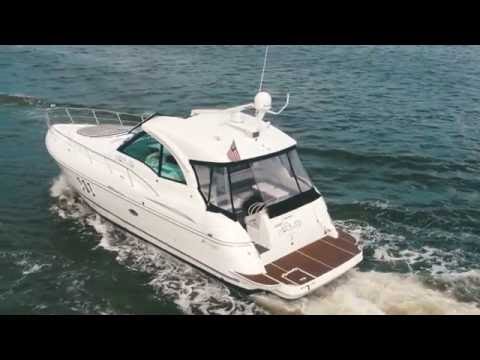 2010 Cruisers Yachts 420 Sports Coupe
Watch Video

2010 Cruisers Yachts 420 Sports Coupe | 1 of 71
2010 Cruisers Yachts 420 Sports Coupe | 2 of 71
2010 Cruisers Yachts 420 Sports Coupe | 3 of 71
2010 Cruisers Yachts 420 Sports Coupe | 4 of 71
2010 Cruisers Yachts 420 Sports Coupe | 5 of 71
2010 Cruisers Yachts 420 Sports Coupe | 6 of 71
2010 Cruisers Yachts 420 Sports Coupe | 7 of 71
2010 Cruisers Yachts 420 Sports Coupe | 8 of 71
2010 Cruisers Yachts 420 Sports Coupe | 9 of 71
2010 Cruisers Yachts 420 Sports Coupe | 10 of 71
2010 Cruisers Yachts 420 Sports Coupe | 11 of 71
2010 Cruisers Yachts 420 Sports Coupe | 12 of 71
2010 Cruisers Yachts 420 Sports Coupe | 13 of 71
2010 Cruisers Yachts 420 Sports Coupe | 14 of 71
2010 Cruisers Yachts 420 Sports Coupe | 15 of 71
2010 Cruisers Yachts 420 Sports Coupe | 16 of 71
2010 Cruisers Yachts 420 Sports Coupe | 17 of 71
2010 Cruisers Yachts 420 Sports Coupe | 18 of 71
2010 Cruisers Yachts 420 Sports Coupe | 19 of 71
2010 Cruisers Yachts 420 Sports Coupe | 20 of 71
2010 Cruisers Yachts 420 Sports Coupe | 21 of 71
2010 Cruisers Yachts 420 Sports Coupe | 22 of 71
2010 Cruisers Yachts 420 Sports Coupe | 23 of 71
2010 Cruisers Yachts 420 Sports Coupe | 24 of 71
2010 Cruisers Yachts 420 Sports Coupe | 25 of 71
2010 Cruisers Yachts 420 Sports Coupe | 26 of 71
2010 Cruisers Yachts 420 Sports Coupe | 27 of 71
2010 Cruisers Yachts 420 Sports Coupe | 28 of 71
2010 Cruisers Yachts 420 Sports Coupe | 29 of 71
2010 Cruisers Yachts 420 Sports Coupe | 30 of 71
2010 Cruisers Yachts 420 Sports Coupe | 31 of 71
2010 Cruisers Yachts 420 Sports Coupe | 32 of 71
2010 Cruisers Yachts 420 Sports Coupe | 33 of 71
2010 Cruisers Yachts 420 Sports Coupe | 34 of 71
2010 Cruisers Yachts 420 Sports Coupe | 35 of 71
2010 Cruisers Yachts 420 Sports Coupe | 36 of 71
2010 Cruisers Yachts 420 Sports Coupe | 37 of 71
2010 Cruisers Yachts 420 Sports Coupe | 38 of 71
2010 Cruisers Yachts 420 Sports Coupe | 39 of 71
2010 Cruisers Yachts 420 Sports Coupe | 40 of 71
2010 Cruisers Yachts 420 Sports Coupe | 41 of 71
2010 Cruisers Yachts 420 Sports Coupe | 42 of 71
2010 Cruisers Yachts 420 Sports Coupe | 43 of 71
2010 Cruisers Yachts 420 Sports Coupe | 44 of 71
2010 Cruisers Yachts 420 Sports Coupe | 45 of 71
2010 Cruisers Yachts 420 Sports Coupe | 46 of 71
2010 Cruisers Yachts 420 Sports Coupe | 47 of 71
2010 Cruisers Yachts 420 Sports Coupe | 48 of 71
2010 Cruisers Yachts 420 Sports Coupe | 49 of 71
2010 Cruisers Yachts 420 Sports Coupe | 50 of 71
2010 Cruisers Yachts 420 Sports Coupe | 51 of 71
2010 Cruisers Yachts 420 Sports Coupe | 52 of 71
2010 Cruisers Yachts 420 Sports Coupe | 53 of 71
2010 Cruisers Yachts 420 Sports Coupe | 54 of 71
2010 Cruisers Yachts 420 Sports Coupe | 55 of 71
2010 Cruisers Yachts 420 Sports Coupe | 56 of 71
2010 Cruisers Yachts 420 Sports Coupe | 57 of 71
2010 Cruisers Yachts 420 Sports Coupe | 58 of 71
2010 Cruisers Yachts 420 Sports Coupe | 59 of 71
2010 Cruisers Yachts 420 Sports Coupe | 60 of 71
2010 Cruisers Yachts 420 Sports Coupe | 61 of 71
2010 Cruisers Yachts 420 Sports Coupe | 62 of 71
2010 Cruisers Yachts 420 Sports Coupe | 63 of 71
2010 Cruisers Yachts 420 Sports Coupe | 64 of 71
2010 Cruisers Yachts 420 Sports Coupe | 65 of 71
2010 Cruisers Yachts 420 Sports Coupe | 66 of 71
2010 Cruisers Yachts 420 Sports Coupe | 67 of 71
2010 Cruisers Yachts 420 Sports Coupe | 68 of 71
2010 Cruisers Yachts 420 Sports Coupe | 69 of 71
2010 Cruisers Yachts 420 Sports Coupe | 70 of 71
2010 Cruisers Yachts 420 Sports Coupe | 71 of 71
$219,000 USD
Sale Pending
Used
2010
420 Sports Coupe
Miami, Florida, US
Power
42ft / 12.80 m
13ft 6in / 4.11 m

Volvo
Ips 500
Inboard
Unleaded
Fiberglass
23500
2016-08-14
2016-10-21
2292391
JUST LISTED!
This 2010 Cruisers 420 was originally from a fresh water lake up in Canada.  Being a fresh water boat the majority of its life, it shows better than any other 420 Sports Coupe on the market.  Additionally, with only 96 original hours the boat is barely broken in.  If you are in the market for a 40-45 express, take a serious look at this boat.  
For more information please call.  We accept quality trades and can assist with financing and delivery.
Only $239,000 for this beautiful boat!  Call now!
$10,000 price reduction to $229,000
$10,000 price reduction to $219,000 for a 110 hour 2010 Cruisers 420!! Unheard of pricing! 
Manufacturer Provided Description
With an incredible list of features previously reserved for much larger yachts, the 420 Sports Coupe offers an oasis free from stress and envy. Well, for you and your guests anyway. Passers-by will be jealous of its fluid and spacious design, not to mention an all-new interior layout. Plus the 420 SC is the only express-style yacht in its class with a standard walk-thru windshield and sunroof. So prepare yourself. You may just become the most ogled yacht owner in the marina.
Additional Description
EXTERIOR
Chaise Lounge?Foredeck (Blue or Taupe)
Grill, Electric?Cockpit
Gangway w/Handrail
Ice Maker?Cockpit (N/A w/Refrigerator)
Refrigerator?Cockpit (N/A w/Ice Maker)
Swim Platform Carpet
Teak Decking?Cockpit (Care-Free Synthetic)
Teak Decking?Swim Platform (Care-Free Synthetic)
Transom ?Rumble Seat? System
Underwater Lighting
Washdown, Anchor (Faucet & Hose)
Washdown, Cockpit (Faucet & Hose)
GALLEY & HEAD
Head (2)?Centrifuge Electric w/Direct Overboard Discharge (Export Only)
Macerator Pump-Out (Holding Tank)
MECHANICAL
Batteries (Includes Extra-Deep-Cycle Accessory Battery)
Batteries w/Bow Thruster
Bow Thruster
Fuel Conditioner System, Algae X® Engine/Generator (Diesel)
Oil Change System w/Generator
WEATHER COVERS
Hardtop w/No Weather Covers
Additional Description
Berth, Island?Forward Stateroom
Berth, Twin Bunks?Aft Stateroom (Converts to Queen)
Carpeting?Cabin, w/Acrylic Snap Down Cover
Cherry Veneer Interior Package*
Clothes Lockers, Cedar-Lined
Curtains, Privacy? Forward Stateroom
Dinette, Crescent Shaped
Duvet Covers & Pillow Shams
Mattress, Standard Foam? Forward Stateroom
Windows, Hull Port?Forward Stateroom (2 Opening)
Windows, Vertical, Non-Opening? Salon/Galley (6)
Additional Description
GALLEY & HEAD
Flooring?Galley
Galley Countertop? Mystera Solid Surface
Head Compartment, Private (2)
Head, Centrifuge Electric w/Holding Tank
Hot Water System, 11 Gallon/41.5 Liter
Microwave Oven
Refrigerator/Freezer, Electric?Galley
Shower w/Sump Pump (2)
Stove, Electric, 2 Burner
Sink & Faucet w/Spray?Galley
Vanity w/Sink (2)
Ventilation?Head Compartments
Additional Description
Air Conditioner/Heater (28,000 BTU)
Battery Charging System & Monitor
Battery Isolator
Battery Parallel Switch
Bilge Coating, White? Bilge & Engine Room
Bilge Pumps (3) w/High Water Alarms
Blowers?Bilge
Bonding System w/Transom Zinc
Bronze Seacocks & Thru-Hulls on all Underwater Fittings
Carbon Monoxide Detectors (3)
Climate Controlled Cockpit (28,000 BTU)
Digital Switching/Monitoring System
Dockside Wiring
Engine Hatch, Electric
Fire Extinguisher, Automatic (w/Engine Shutdown?Diesel)
Fire Extinguishers (4)
Fuel Cross-Over System
Fuel Overflow Recovery System
Generator, Low CO Gas (Kohler®) 13.0 kW 120V w/o Sound Shield
Generator, Low CO Gas (Kohler®) 11.0 kW 220V w/o Sound Shield
Generator, Diesel (Onan®) 13.5 kW 240V (w/Sound Shield)
Generator, Diesel (Onan®) 11.0 kW 220V (w/Sound Shield)
Ground Fault Interrupt Outlet
Lights?Bilge
Lights?Cabin
Lights?Cabin, Side Boarding
Lights?Cockpit Courtesy
Lights?Navigational, International
Master Panel, AC/DC w/Voltmeters & Function Indicators
Propellers, Nibral?Diesel
Propellers, Bronze?Gas
Propeller Shafts, Stainless Steel
Rudders, Bronze (IB)
Seawater Strainers
Shaft Logs, Dripless
Shore Power Cord, Retractable w/ Remote Control
Steering System, Fly-by-Wire & Joystick (IPS)
Steering System, Hydraulic (IB)
Steering Wheel, Black/Silver, Tilt
Struts, Bronze w/Nosecones (IB)
Trim Tabs, Electro-Hydraulic w/Zinc Plates on Flaps
Additional Description
Compass
Digital Depth Finder (N/A w/Premium Electronics)
Horn, Air
Hourmeters (2)
Instrumentation
Mercury® SmartcraftTM VesselView (Color) w/GPS (MerCruiser Only)
Murphy HelmView 6.4? Color Display w/GPS (Volvo Diesel Only)
Rudder Indicator
Spotlight, Remote
Exterior
Aft U-Shaped Cockpit Seat
Anchor Roller, Mooring Bit & Cleat
Boarding Gate?Transom
Bottom Paint, Anti-Fouling
Bow Pulpit
Bow Rail, Welded Stainless Steel
Cabin Door, Sliding w/Screen
Cabin Walk-Around
Cockpit Carpeting
Cockpit Shower (Hot/Cold)
Dockside Water Inlet
Drink Holders
Fender Storage
Fiberglass Cockpit, Self-Draining
Gunwale Molding, Stainless Steel
Hardtop, Fiberglass Integrated w/ Sliding Sunroof & Walk-Thru Foredeck Access w/Handrail
Hardware?Deck Cleats (Docking, Fender & Platform)
Hatch?Bow w/Screen (OCEANair SKYShade)
Helm Captain Seat, Double
Helm Companion Lounge
Rope Locker?Bow
Storage?Transom
Swim Platform, Integrated, w/ Boarding Ladder
Tables (2) & Sun Lounge Cushion? Cockpit
Wet Bar?Cold Faucet w/Sink
Windlass (Foredeck Foot Switch, Anchor, 30? of 5/16? Chain & 126? of 5/8? Line) (Maxwell Freedom RC-800)
Windshield, Defroster
Windshield, Fiberglass Frame
Windshield Washer System
Windshield Wipers (2)
Weather Covers
Engine Notes
ENGINES?IPS
Volvo Penta IPS 500 Drive T-D6 Diesel, EVC/EC, T-370 HP (T-276 kW)
Volvo Penta IPS 600 Drive T-D6 Diesel, EVC/EC, T-435 HP (T-324 kW)
Volvo Penta IPS 550G Drive Gas, T-375 HP (T-280 kW)
ENGINES?Inboard
MerCruiser® T-8.1 S Horizon Gas VD, DTS, T-370 HP (T-276 kW), FWC
MerCruiser T-8.1 HO Gas VD, DTS, T-420 HP (T-313 kW), FWC
Volvo Penta T-D6 370 Diesel VD, EVC/EC, T-370 HP (T-276 kW), FWC
Volvo Penta T-D6 435 Diesel VD, EVC/EC, T-435 HP (T-324 kW), FWC
Yanmar T-6LY3-STP Diesel VD, EC, T-440 HP (T-328 kW), FWC
Disclaimer
The Company offers the details of this vessel in good faith but cannot guarantee or warrant the accuracy of this information nor warrant the condition of the vessel. A buyer should instruct his agents, or his surveyors, to investigate such details as the buyer desires validated. This vessel is offered subject to prior sale, price change, or withdrawal without notice.
For Sale By Off The Hook Yacht Sales
10 1-A Marina Street
Wrightsville Beach, North Carolina, 28480
US