2012 Outer Reef 72 Outer Reef
$2,375,000 USD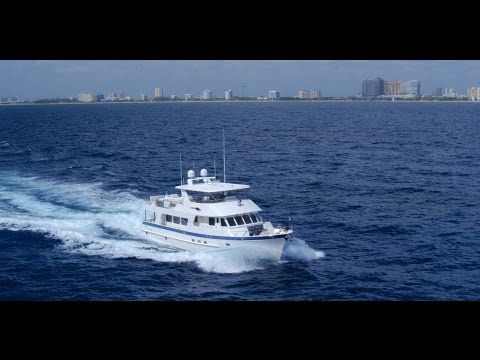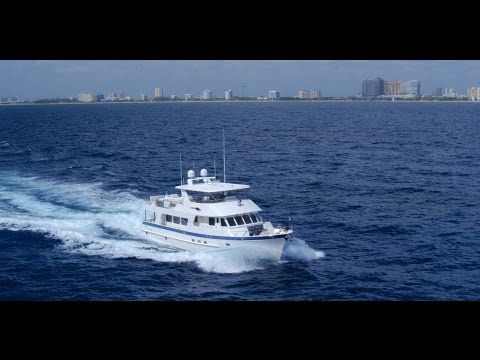 2012 Outer Reef 72 Outer Reef
2012 Outer Reef 72 Outer Reef | 1 of 56
2012 Outer Reef 72 Outer Reef | 2 of 56
2012 Outer Reef 72 Outer Reef | 3 of 56
2012 Outer Reef 72 Outer Reef | 4 of 56
2012 Outer Reef 72 Outer Reef | 5 of 56
2012 Outer Reef 72 Outer Reef | 6 of 56
2012 Outer Reef 72 Outer Reef | 7 of 56
2012 Outer Reef 72 Outer Reef | 8 of 56
2012 Outer Reef 72 Outer Reef | 9 of 56
2012 Outer Reef 72 Outer Reef | 10 of 56
2012 Outer Reef 72 Outer Reef | 11 of 56
2012 Outer Reef 72 Outer Reef | 12 of 56
2012 Outer Reef 72 Outer Reef | 13 of 56
2012 Outer Reef 72 Outer Reef | 14 of 56
2012 Outer Reef 72 Outer Reef | 15 of 56
2012 Outer Reef 72 Outer Reef | 16 of 56
2012 Outer Reef 72 Outer Reef | 17 of 56
2012 Outer Reef 72 Outer Reef | 18 of 56
2012 Outer Reef 72 Outer Reef | 19 of 56
2012 Outer Reef 72 Outer Reef | 20 of 56
2012 Outer Reef 72 Outer Reef | 21 of 56
2012 Outer Reef 72 Outer Reef | 22 of 56
2012 Outer Reef 72 Outer Reef | 23 of 56
2012 Outer Reef 72 Outer Reef | 24 of 56
2012 Outer Reef 72 Outer Reef | 25 of 56
2012 Outer Reef 72 Outer Reef | 26 of 56
2012 Outer Reef 72 Outer Reef | 27 of 56
2012 Outer Reef 72 Outer Reef | 28 of 56
2012 Outer Reef 72 Outer Reef | 29 of 56
2012 Outer Reef 72 Outer Reef | 30 of 56
2012 Outer Reef 72 Outer Reef | 31 of 56
2012 Outer Reef 72 Outer Reef | 32 of 56
2012 Outer Reef 72 Outer Reef | 33 of 56
2012 Outer Reef 72 Outer Reef | 34 of 56
2012 Outer Reef 72 Outer Reef | 35 of 56
2012 Outer Reef 72 Outer Reef | 36 of 56
2012 Outer Reef 72 Outer Reef | 37 of 56
2012 Outer Reef 72 Outer Reef | 38 of 56
2012 Outer Reef 72 Outer Reef | 39 of 56
2012 Outer Reef 72 Outer Reef | 40 of 56
2012 Outer Reef 72 Outer Reef | 41 of 56
2012 Outer Reef 72 Outer Reef | 42 of 56
2012 Outer Reef 72 Outer Reef | 43 of 56
2012 Outer Reef 72 Outer Reef | 44 of 56
2012 Outer Reef 72 Outer Reef | 45 of 56
2012 Outer Reef 72 Outer Reef | 46 of 56
2012 Outer Reef 72 Outer Reef | 47 of 56
2012 Outer Reef 72 Outer Reef | 48 of 56
2012 Outer Reef 72 Outer Reef | 49 of 56
2012 Outer Reef 72 Outer Reef | 50 of 56
2012 Outer Reef 72 Outer Reef | 51 of 56
2012 Outer Reef 72 Outer Reef | 52 of 56
2012 Outer Reef 72 Outer Reef | 53 of 56
2012 Outer Reef 72 Outer Reef | 54 of 56
2012 Outer Reef 72 Outer Reef | 55 of 56
2012 Outer Reef 72 Outer Reef | 56 of 56
$2,375,000 USD
Active
Used
2012
72 Outer Reef
Fort Lauderdale, Florida, US
Power
72ft / 21.95 m
18ft 6in / 5.64 m

Caterpillar
C-12
Diesel
Fiberglass
2015-12-07
2016-09-23
2249016
Built for two USCG 100-ton Captains with more than 60 years combined cruising experience, JAMBO is a safe, comfortable, functional, and reliable Trawler easily handled by two.
All major systems are redundant including fresh water, macerators, A/C and hydraulic cooling pumps. The large stabilizer fins and upgraded C-12  Caterpillar engines with a Cat Platinum warranty until February 2017, ensure comfort in heavy seas and allow easy cruising from 9-14 knots with an extended range to 1500 Miles. 
Entertaining is a pleasure with the country kitchen galley and custom wine storage and refrigeration.
JAMBO is maintained in Bristol condition and her maintenance records are available for inspection. JAMBO is the best equipped trawler for her size on the market.
Pilothouse
500NX Slimline STIDD helm seat, low back with Ultra Leather seat and deluxe base; UPGRADE
Additional STIDD helm seat low back with Ultra Leather seat and deluxe base; UPGRADE
CruisAir defrosters for pilothouse forward facing windows; UPGRADE
Dutch doors in pilothouse both port and starboard; UPGRADE
Water Maker remote control unit at helm; UPGRADE
Electrical System
 GOST security system.
Main electric distribution panel with gauges and circuit breakers for 230/15v AC and 24/12v DC system (AC panel can be used with either 50 amps or 100 amps) and auxiliary 30 AMP shore connector; UPGRADE
Accessible wiring raceway throughout
Batteries in FRP boxes
(4) Additional AGM house batteries; UPGRADE
(2) Balmar 140 AMP Cruising Alternators with Balmar Centerfielder balancing systems; UPGRADE
Battery chargers; one 24v and one 12v
(2) Battery isolators
Aqualuma 3 Series underwater lights; UPGRADE
Glenndinning 50 amp cable master with 75' of cable on transom with additional 50 amp shore power inlet
Glenndinning - additional 25' cable (total of 100') for cablemaster aft; UPGRADE
Charles ISO boost, 50 amp rating transformer; UPGRADE
Blowers in engine room - two 115v AC and two 24v DC
Blowers for head ventilation-  three 24v DC
Converter - 24v DC to 12v DC
Copper bonding system to all underwater fittings with zinc anodes and DYNA plate for SSB; UPGRADE
Electrical outlets - 115v AC throughout; GF outlets for heads and exterior
Engine battery interconnection system
Inlet for tv/cable, phone on transom
Xantrex XW4024 4.0 kw inverter/charge
Kohlenburg DOA dual-trumpet air horn with compressor
24v DC chart light
24v DC courtesy/step lights throughout and automatic in wardrobe
24v DC overhead LED fixtures throughout
24v DC rope style valance at salon and staterooms
30 Amp plug that feeds the A/C panel with a dedicated rotary switch; UPGRADE
LED lighting; UPGRADE
Dimmer switches; UPGRADE
Aqua Signal navigation lights
(2) Prop shaft brushes
Shoreline power transfer rotary switches
(2) Shore power inlets added with select switch at fore deck; UPGRADE
Windshield wipers - (3) Exalto dual speed self-parking with wash down system
Galley
Teak panel inserts on appliance doors; UPGRADE
Teak panel inserts on refrigerator, dishwasher, trash compactor, icemaker, and wine cooler; UPGRADE
GE Stainless 36" counter depth side x side refrigerator
GE Stainless Monogram 18" dishwasher with stainless interior
GE Stainless Monogram 30" built-in microwave
GE Stainless Advantium 30" electric with trivection slide-in range
GE Stainless Monogram 15" trash compactor
DANBY 8 cubic ft freezer; UPGRADE
Stainless steel KitchenAid under counter refrigerator in crew quarters; UPGRADE
30" KitchenAid built-in microwave in crew quarters; UPGRADE
(2) Sets Bosche Axxis washers and dryers; UPGRADE
Bosche Axxis stacking kit with pullout tray; UPGRADE
U-Line stainless steel wine cooler with wood trim; 29 bottle capacity; UPGRADE
Instant Hot at galley sink; UPGRADE
Seagull Water purification system; UPGRADE
Garbage disposal at galley sink; UPGRADE
Spice cabinet in galley; 6" wide pullout locker next to stove; UPGRADE
SS Kohler under mount sinks
Grohe Europlus II faucet in galley with pull-out chrome spray
Electronics
(2) Danforth 5" magnetic compasses
Paradox Marine Security System inclusive of main unit; Cell Modem and 5 Exterior door sensors
Furuno NavNet 3D black box mfd processor
Furuno Nav 3D uhd,12kw, 72 NM 6' array
Furuno Nav 3D keyboard
Furuno BBW GPS WASS gps antenna; WAAS gps 12 channel receiver
Furuno PG 500R heading sensor
Furuno GP 33 WAAS color interface gps; 4.3" lcd
Furuno DFF1 digital network sounder VX2; 600 watt 1kw output power, 50/200 kHz at pilothouse
Furuno RD33 NMEA repeater color display at lower helm
Furuno RD33 NMEA repeater color display at upper helm - depth, speed and temperature
Furuno RD33 NMEA repeater color display at upper helm - depth only
Furuno 235 MSLF 235khz smart sensor
Furuno F10 wind display; analog apparent wind direction, digital wind speed, 12vdc at lower helm
Airmar PB200 at hard top
Furuno NavPilot 500 controller, processor rfb, rate sensor at lower helm
Furuno NavPilot 500 second station control, large screen, at upper helm
KEP Marine Pilot GB17 pilothouse glass board display; 17" lcd tft monitor +3 vga at pilothouse
KEP Marine KEPM-15 sunlight readable display; 15" sunlight monitor +3 vga at upper helm
(2) ICOM ICM604 black VHF radio, class d dsc, 22 watt hailer, fog horn at upper and lower helm
ICOM Command MIC III black full function remote mic, jog dial, hailer control at upper and lower helm
Newmar hailer horn 60/40; 40 watt, 60 peak, lexan abs, commercial at hard top
ICOM M802 150 watt SSB transceiver, one-touch email access at lower helm
Newmar 32-12-50 DC-DC converter
Furuno FA 150 AIS system class a uais, uscg, imo-approved, required VHF antenna at pilothouse
Ericsson W35 quad band cell with wireless data; requires data plan cellular data and voice
Digital cell booster wireless; 50db booster, 1 room, includes antenna, cellular data and voice
Wireless bridge MWB-250 marine wireless bridge; dockside wireless data throughout boat
Network A/B/C switch; manual network switch; data selector sat, dockside wireless, cell wireless
KVH FB150 sat phone Inmarsat; fleet 150 satellite phone, up to 150 kpbs, voice, sms; fixed mount satellite phone, voice and data
KVH dummy dome M7; empty dome for dual antenna mounts; fb150 inside empty dome
Panasonic PH 824 ADV hybrid KSU phone/intercom system
Panasonic PH 7731-B speaker phone; black, 24 button 1 line display, speaker, phone for guest x 2, master, crew, pilothouse, salon, and flybridge
Panasonic PH universal phone strobe
Pelco 5 camera system 2 PTZ 3 fixed; 1 outdoor ptz, 1 indoor ptz, 3 fixed, joystick, switch aft deck + er ptz + port + starboard fixed ir, port + starboard rev video
FLIR M-324, NTSC night vision system
FLIR deluxe dual station accessory kit
Xantech 6-way splitter amplifier
Nauticomp video 2 TO1 splitter amplifier; feed two monitors from one computer
Nauticomp 24 VDC - 24 VDC converter
Interior
Berth added to port side stateroom; UPGRADE
Bookshelves added in forward VIP stateroom; UPGRADE
Television drop-down on ceiling in forward VIP stateroom; UPGRADE
Mosaic tumbled marble shower floor in master stateroom; UPGRADE
Teak framed full height mirror on master stateroom wall; UPGRADE
Shoji screens in master stateroom; UPGRADE
Entertainment center / bureau in master stateroom; UPGRADE
Granite floor in master head; UPGRADE
Burl insert for post between 4 salon windows; UPGRADE
Overhead decorative wood panel with recessed lights in main salon installed like Ward Young; UPGRADE
Salon coffee table adjusted to become removable with a gas lifting system; UPGRADE
Entertainment center, freestanding coffee table and end table in salon
Light valance in salon and staterooms
L-shaped settee in salon with 5" foam seats
Crew quarters with stairs leading from the salon; UPGRADE
Safe installed in master stateroom; UPGRADE
Granite floor in day head; UPGRADE
Cedar lined hanging lockers; UPGRADE
Drawers finished with Formica and include full extension guides
Grohe faucets in heads
Grohe Relaxa Plus chrome pulsator hand shower with 24" shower bar, base, and soap dish
Hanging lockers with automatic lighting
Headliner – removable foam-backed vinyl
Gloss varnish on 4 tabletops and trim pieces; UPGRADE
Nutone central vacuum system with 2 additional outlets; UPGRADE
Cantalupi chrome reading lights in master, VIP, guest and crew staterooms
Satin varnish on interior teak
Cantalupi Luisella shower lighting
Off-white shower wall panel, FRP
Teak with holly border floors throughout (in addition to head, galley and pilothouse floors); UPGRADE
Bolon flooring in galley and pilothouse; UPGRADE
Teak and holly cabin sole at galley, pilothouse and heads
Teak cabin doors and cabinet doors
Teak framed mirrors
Teak veneer panel/vinyl coverings on bulkhead
Phantom screens installed at pilothouse and aft doors; UPGRADE
(2) 20 lb BBQ tanks with regulator hoses and solenoid control panels; UPGRADE
Cabinets for wash basin, icemaker and BBQ grill behind seats
Granite or Corian table; UPGRADE
45 Degree sliders for 2 flybridge tables; UPGRADE
2200 lbs Davit – Sea Star full function with wireless handheld remote; UPGRADE
Davit – Sea Star aluminum painted 4-way hydraulic control with rotating base, luff, lift, pendant switch and retract arm with stainless steel standpipe; UPGRADE
Exclusive Deluxbridge, full beam width all the way forward above the pilothouse
FRP hard top over flybridge
Instrument console molded FRP
Radar arch FRP
(2) Halogen working lights with FRP cover on radar arch; UPGRADE
Railing modified to fit 2 life rafts on flybridge; UPGRADE
Removable stainless steel ladder from boat deck to hardtop; UPGRADE
Stainless steel safety rails on flybridge/boat deck
Sliding hatch and stairs down to pilothouse
Stainless steel Destroyer steering wheel
500NX Slimline STIDD helm seat; low back with naugahyde seat and deluxe chrome base; UPGRADE
Additional 500NX Slimline STIDD helm seat; low back with naugahyde seat and deluxe chrome base; UPGRADE
Sunbrella furniture fabric for flybridge cushion
Venturi windscreen with stainless steel grab rails
A/C air handlers on flybridge with upgraded compressor units in engine room; UPGRADE
Additional 110V outlet aft to charge tender battery
Construction
Hand-laid FRP hull with PBC core sandwich construction above water line and vinylester barrier lamination for osmosis protection
Hand-laid FRP deck/house and flybridge with PVC rigid foam sandwich construction
Full-length longitudinal engine stringers and athwart ship stringers
Extended swim platform
Windows with 3/8" tempered glass in salon, 1/2" tempered in pilothouse
Rub rails with stainless steel capping
Bilge area smooth finish and coated with bright white epoxy paint
Built-in swim platform with stainless steel swim ladder and rails
Quiet Roll integrated spray rail system
SeaKits Marine Maintenance System
Exterior
Stainless steel breast plate on bow; UPGRADE
Increase to 15" bollards (2 on foredeck and 2 on swim platform); UPGRADE
Aft deck bench seat with storage beneath, FRP
SS fender racks that will accommodate a total of 6 fenders; UPGRADE
Aft deck fixed teak table with sliders; UPGRADE
Ultra 105 lb polished stainless steel plow anchor; UPGRADE
132 lb Ultra stainless steel anchor with swivel; UPGRADE
Anchor snubber line; UPGRADE
(4) Maxwell chain counters for dual windlasses at dual stations
Maxwell - HSC3500C dual capstan/chain wheel horizontal windlass with dual anchor rollers, 300' of 3/8 ht chain, stainless swivels and second chain locker; UPGRADE
Stamoid covers for BBQ, windlass, Portuguese seating, flybridge and aft deck seating; Webblon covers for wheelhouse windows; UPGRADE
Exalto wipers control panel electronic control panel; UPGRADE
Life ring recess into hull of starboard side pilothouse; UPGRADE
Passerelle AIRTEX gangway with sensor, powder coated ice white with handrails on starboard side; UPGRADE
Windlass remote control added on foredeck
Single stainless steel anchor chute/roller at bow
Bottom: in 2014 2 coats of black antifouling paint over 5 coats of epoxy primer
Deck: white gelcoat with beige non-skid deck on complete boat without teak; UPGRADE
Exterior lighting, Cantalupi model # Luisello 155/20 stainless steel
Gate doors at fore, side and aft deck, FRP
Stainless handrail on top of bulwalk on port side, starboard side and Portuguese
Stainless steel hatch framed plexi-glass on fore deck
Flush FRP over chain locker
(8) Stainless steel upsized deck cleats; UPGRADE
Hull and deck house side white color gelcoat
Watertight Dutch Doors on both sides of pilothouse and transom
Portlights – stainless framed tempered glass with screens
US Coast Guard safety package
Carlisle & Finch 12" 230v incandescent halogen chrome searchlight; UPGRADE
Stairs from aft deck to boat deck built in FRP with hatch and stainless rails and treads inlaid with coin dot rubber; UPGRADE
Stainless steel railing on main deck 36"
Gas built-in BBQ; UPGRADE
Built-in stairway to port and starboard side from aft to swim platform
Sunbrella furniture fabric for aft deck and Portuguese seats
Hide away swim ladder in recessed box on swim platform; UPGRADE
Swim platform extended by 12"; UPGRADE
Rails on swim platform increased to 2" diameter; UPGRADE
U-rails 1 1/2" removable stainless steel on swim platform
Teak on aft deck; UPGRADE
Teak on extended swim platform; UPGRADE
Wet bar cabinet on aft deck and flybridge with refrigerator, ice maker; UPGRADE
Wing doors for aft deck; port and starboard; UPGRADE
Inlaid rubber (coin dot flooring from the engine room) on the aft deck FRP stairs to the flybridge; UPGRADE
Marquipt 7 step 19" wide tide rise stair with teak treads on steps, 1 teak handrail, 4 attachment points (1 at each gate), stainless steel strike plates where attachment points are to protect hull, side storage kit to store on bulwarks; UPGRADE
Engines & Mechanical
Twin Caterpillar C12 diesel engines (Platinum Cat Warranty till February 2017 unlimited hours) with ZF transmissions and electronic instruments for dual stations; UPGRADE
Monitoring panel for engines, generators and house batteries; UPGRADE
(2) 20kw Northern Lights generators with sound shields; UPGRADE
Glendinning handheld remote engine control; UPGRADE
ABT 12" 38 hp hydraulic bow and stern thrusters and hydraulic windlass; UPGRADE
Stabilizers – Trac 250 with 9X sq. ft. fins with X-cord; UPGRADE
Thrusters proportional controls (2 stations); UPGRADE
Spare parts that are unique to JAMBO
Additional A/C unit in engine room; UPGRADE
Electric heat strips for chilled water A/C; UPGRADE
Back-up raw water cooling pump for A/C; UPGRADE
Bilge blower installed forward under accommodation space; UPGRADE
Gauge on engine – added start/stop and oil pressure; UPGRADE
SHARK line cutters added to both shafts; UPGRADE
Oil change system includes engines, transmissions and generators; UPGRADE
PTO added to both engines for independent running capability; UPGRADE
Stainless steel removable work benches installed over both engines; UPGRADE
VDO rudder indicators single station; UPGRADE
Acoustically insulated, lined with sound absorbing material
Edura coin dot flooring
Fireboy fire suppression system including both intake and outlet air shutdown system with aluminum louvers
Fresh water hose bibb
115V AC fluorescent and 24v DC
Outlets - 115v AC GF with waterproof cover
Sea chests
Stainless steel safety rails in engine room
(2) Watertight bulkheads
Watertight aluminum engine room doors with sight windows
A/C 2300v - 93,000 BTU chilled water air conditioning system; UPGRADE
Fuel polishing system with 350 gallons capacity per day with transfer; UPGRADE
Ball-valve bronze seacocks on all through-hulls below waterline
Evolution anti-vibration system with soft engine mounts
Fiberglass drip pans under engines
Groco 24v fuel transfer pump
Glendinning engine controls for dual stations
Teleflex hydraulic steering system for dual stations
Exhaust – Northern Lights uplift water system
Dual Maxwell VWC-3500c (24v) vertical windlass with foot switches on fore deck and remote controls for dual stations; UPGRADE
Additional ground tackle; Ultra anchors (2) 300' @ 1/2" and 350' @5/8"; UPGRADE
Oil change pump for engines and generators
(2) Racor 75/1000 max dual fuel filters for main engines
(2) Racor 75/1000 max single fuel filters for generators
Second spare dripless shaft bearings on shafts; UPGRADE
(2) Stainless steel Aquamet prop shafts and (2) Nibral propellers
Stainless steel rudders and struts with bearings
Custom Outer Reef steering wheel at pilothouse helm
Tides packless shaft seals with one spare seal for each shaft
Underwater exhaust system with bypass and FRP mufflers
Plumbing & Tankage
12/24v Quantum Bilge Buster; odor and mildew controller; UPGRADE
WEMA multi-tank level gauge installed with five 316 SS senders (3 for fuel, 1 water, and 1 waste); UPGRADE
Fuel tank increased capacity to 2,350 gallons; UPGRADE
Holding tank increased capacity to 200 gallons with macerator pump and backup macerator pump; UPGRADE
Wash-down system - raw water pump and anchor/chain washing system; UPGRADE
Wash-down outlets - fresh water on fore deck, aft deck and flybridge
Wash-down salt water pump with outlet on foredeck
Built-in custom-designed storage for fluids such as oil etc; UPGRADE
1800 gallon per day (75 per hour) water maker; UPGRADE
Head Hunter X Caliber backup water pump added for fresh water; UPGRADE
Bilge high water GOST alarm system with warning panel at pilot house; UPGRADE
Bilge pump is over sized in engine room; UPGRADE
Bilge pumps - (4) automatic 24v DC and emergency bilge suction on engine
Cleanout and sight gauge for tanks
Grohe faucets single level mixing taps for sink at galley, head, and shower
Fresh water faucet in engine room
Fresh water pump, Headhunter model XR-124 with accumulator tank, 24v DC
Fuel manifold system SS (supply and return)
Rigid fresh water pipes and color card copper fuel lines
Share water inlet on transom
(2) Shower sump pumps automatic 24v DC
Tank gauge for fuel and water tanks
(3) Aluminum fuel tanks, total capacity 2350 gallons; includes 650 gallons of fuel capacity; UPGRADE
Stainless steel water tank capacity 400 gallons
Toilets - (4) Tecma electric marine with y-valves and sanitary hose for all discharge plumbing; Bone color
Transom shower in recessed box with hot and cold supply
Water heater with heat exchanger - 115v AC 20 gallons; plus additional 20 gallon water heater; UPGRADE
Platform built and prewired for power for future STAR hydraulic pump; UPGRADE
Tender
2012 15' AB tender with Yamaha 70hp 4stroke
Tender harness and chocks
VHF and Garmin chart plotter and depth finder
Auto bilge pump
Storage under seating and helm
Captain Quarters
Crew area with stainless steel workbench and wood cabinets in storage room behind crew stateroom; UPGRADE
Teak with holly border in the crew quarters sleeping area; UPGRADE
Disclaimer
The Company offers the details of this vessel in good faith but cannot guarantee or warrant the accuracy of this information nor warrant the condition of the vessel. A buyer should instruct his agents, or his surveyors, to investigate such details as the buyer desires validated. This vessel is offered subject to prior sale, price change, or withdrawal without notice.
For Sale By HMY Yacht Sales, Inc. - WPB
400 N Flagler Drive Suite C At Palm Harbor Marina
West Palm Beach, Florida, 33401
United States