2014 Soraya SORAYA 46
$23,950,000 EUR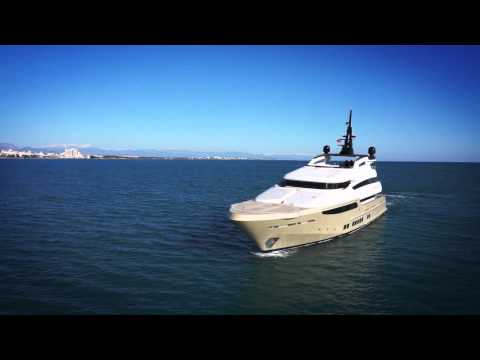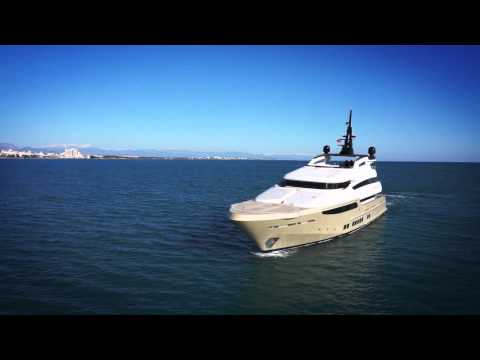 2014 Soraya SORAYA 46
2014 Soraya SORAYA 46 | 1 of 69
2014 Soraya SORAYA 46 | 2 of 69
2014 Soraya SORAYA 46 | 3 of 69
2014 Soraya SORAYA 46 | 4 of 69
2014 Soraya SORAYA 46 | 5 of 69
2014 Soraya SORAYA 46 | 6 of 69
2014 Soraya SORAYA 46 | 7 of 69
2014 Soraya SORAYA 46 | 8 of 69
2014 Soraya SORAYA 46 | 9 of 69
2014 Soraya SORAYA 46 | 10 of 69
2014 Soraya SORAYA 46 | 11 of 69
2014 Soraya SORAYA 46 | 12 of 69
2014 Soraya SORAYA 46 | 13 of 69
2014 Soraya SORAYA 46 | 14 of 69
2014 Soraya SORAYA 46 | 15 of 69
2014 Soraya SORAYA 46 | 16 of 69
2014 Soraya SORAYA 46 | 17 of 69
2014 Soraya SORAYA 46 | 18 of 69
2014 Soraya SORAYA 46 | 19 of 69
2014 Soraya SORAYA 46 | 20 of 69
2014 Soraya SORAYA 46 | 21 of 69
2014 Soraya SORAYA 46 | 22 of 69
2014 Soraya SORAYA 46 | 23 of 69
2014 Soraya SORAYA 46 | 24 of 69
2014 Soraya SORAYA 46 | 25 of 69
2014 Soraya SORAYA 46 | 26 of 69
2014 Soraya SORAYA 46 | 27 of 69
2014 Soraya SORAYA 46 | 28 of 69
2014 Soraya SORAYA 46 | 29 of 69
2014 Soraya SORAYA 46 | 30 of 69
2014 Soraya SORAYA 46 | 31 of 69
2014 Soraya SORAYA 46 | 32 of 69
2014 Soraya SORAYA 46 | 33 of 69
2014 Soraya SORAYA 46 | 34 of 69
2014 Soraya SORAYA 46 | 35 of 69
2014 Soraya SORAYA 46 | 36 of 69
2014 Soraya SORAYA 46 | 37 of 69
2014 Soraya SORAYA 46 | 38 of 69
2014 Soraya SORAYA 46 | 39 of 69
2014 Soraya SORAYA 46 | 40 of 69
2014 Soraya SORAYA 46 | 41 of 69
2014 Soraya SORAYA 46 | 42 of 69
2014 Soraya SORAYA 46 | 43 of 69
2014 Soraya SORAYA 46 | 44 of 69
2014 Soraya SORAYA 46 | 45 of 69
2014 Soraya SORAYA 46 | 46 of 69
2014 Soraya SORAYA 46 | 47 of 69
2014 Soraya SORAYA 46 | 48 of 69
2014 Soraya SORAYA 46 | 49 of 69
2014 Soraya SORAYA 46 | 50 of 69
2014 Soraya SORAYA 46 | 51 of 69
2014 Soraya SORAYA 46 | 52 of 69
2014 Soraya SORAYA 46 | 53 of 69
2014 Soraya SORAYA 46 | 54 of 69
2014 Soraya SORAYA 46 | 55 of 69
2014 Soraya SORAYA 46 | 56 of 69
2014 Soraya SORAYA 46 | 57 of 69
2014 Soraya SORAYA 46 | 58 of 69
2014 Soraya SORAYA 46 | 59 of 69
2014 Soraya SORAYA 46 | 60 of 69
2014 Soraya SORAYA 46 | 61 of 69
2014 Soraya SORAYA 46 | 62 of 69
2014 Soraya SORAYA 46 | 63 of 69
2014 Soraya SORAYA 46 | 64 of 69
2014 Soraya SORAYA 46 | 65 of 69
2014 Soraya SORAYA 46 | 66 of 69
2014 Soraya SORAYA 46 | 67 of 69
2014 Soraya SORAYA 46 | 68 of 69
2014 Soraya SORAYA 46 | 69 of 69
$23,950,000 EUR
Active
New
2014
SORAYA 46
Anatalaya, TR
Power
153ft 3in / 46.71 m
30ft / 9.14 m

Caterpillar
C32
Inboard
Diesel
Steel
2014-01-30
2016-09-25
2293656
MAJOR 1,000,000 EURO PRICE REDUCTION IN JULY 2014
THE 2014 SORAYA 46M IS AVAILABLE FOR IMMEDIATE DELIVERY
SEA TRIALS & INTERIOR - COMPLETED MARCH 2014

Completed ALL certifications for RINA charter class March 2014.

Perfect opportunity for the NEW owner to enjoy her for the 2014 Summer Season in the Mediterranean.  


Key Features:
Under 500 gross tons (499 GRT)
4,500nm range
15.6 knots top speed
Large Tender garage
5 Staterooms sleeping 12 guests including an on deck master
Helicopter capable with ground breaking helo operations area on the bow with hydraulic platform
Self deploying automatic fender system
Superior technical specifications
Superior entertainment & navigation equipment
Available for immediate purchase
Available for immediate delivery
Available for immediate inspection in Anatalaya, Turkey
OVERVIEW
THE 2014 SORAYA 46M IS AVAILABLE FOR IMMEDIATE DELIVERY

SEA TRIALS & INTERIOR - COMPLETED MARCH 2014

Completed ALL certifications for RINA charter class March 2014.

Perfect opportunity for the NEW owner to enjoy her for the 2014 Summer Season in the Mediterranean. 
KEY FEATURES:
Under 500 gross tons (499 GRT)
4,500nm range
15.6 knots top speed
11 knot cruise speed
5 staterooms sleeping 12 guests including an on deck master
Helicopter capable with ground breaking heli operations area on the bow
Self deploying automatic fender system 
Superior technical specifications
Superior entertainment & navigation equipment
Available for immediate purchase
Available for immediate delivery
Available for immediate inspection in Anatalaya, Turkey
SORAYA 46
Type: Displacement Ocean-going Motor Yacht 
Builder: GENTECH® Ltd Sti Year: 2012 
Exterior Designer: UNIELLé® Yacht Design/Jure Bukavec, Ljubljana, SLOVENIA 
Interior Design: Ales Bratina, Ljubljana, SLOVENIA 
Naval Architecture: Mecanno Engineering® Srl, Trieste/Livorno, ITALY 
Engineering: Mecanno Engineering® Srl, Trieste/Livorno, ITALY 
Gross tonnage: under 500 GT 
Classification: RINA® Charter, Hull, • Mach MI 
Engines: 2 x C32 ACERT 1000 kW CATERPILLAR® 
Speed: 12 knots cruising speed /16 knots maximum 
Range: 4,500Nm @ at cruising speed 
Loa: 46.50m/153ft 
Beam: 9.00m/30ft 
Draft: 2,45m/8.03ft 
Hull Material: Steel – Cut in Italy by CAD Controlled Machines (RINA® Class Approved) 
Super Structure: Aluminum (RINA® Class Approved) – Cut and Bent in Holland 
Consumption: Approximately 170 liters per hour (45gal/h) including one generator 
Classification: RINA® Charter Sea Area A-3,◊ Hull, • Machinery, LY2 interpretation as surveyed under Malta Flag State Registry 
SORAYA QUALITY AND INNOVATIONS
Gentech envisioned each Soraya yacht to meet the most stringent quality standards. The Soraya engineering team brings their vast experience at pleasing clients with lifestyle enhancing criteria. This takes the well-built yacht to a new level of luxury, quiet and comfort, with many innovations, not found on other yachts. Soraya is committed to this objective. 
Styling and design are first and foremost – but that is only the beginning. When you look into the philosophy of Soraya there is so much more: Lifestyle and environmental balance, Sleek Hull form advances for efficiency, comfort and range, plus an insulation which delivers the Lowest Decibels, Low Vibration, and Green Yacht thermal ratings which exceed the criteria's. 
DESIGN AND ENGINEERING
Leading the design team for Soraya is the extremely gifted designer and stylist Jure Bukavec and his design studio UNIELLé®. Mr. Bukavec worked closely with MECCANO® whose engineering developed a hull form which will cruise an incredible range of over 4,500 nautical miles at 12 knots. The hydrodynamic shape of the hull - equipped with a bulbous bow - allows Soraya to perform at speed with half the horsepower requirements of similar sized yachts. UNIELLé® and Meccano had the daunting task of meeting the ergonomic requirements while incorporating those requirements with the styling demands of Gentech - being sized small and nimble enough to berth in most small marinas and small city ports around the world without the need to be on anchor offshore. 
Mr. Bukavec has developed styling lines, space plan and interior arrangement to make Soraya stand uniquely alone in concept. When one scrutinizes this design carefully, one will notice that there is no gear on deck to clutter the lines. All cranes, tenders, water toys, fenders and other deck gear are stored inside specially designed closed "garages" on stern and fwd. Forward on the bow is a cleverly designed touch and go helipad which sweeps beyond the sheer line of the forward bulwarks to port and starboard. This helipad, which can be hydraulically raised or retracted into the deck, is a valuable addition to the modern yacht for passenger transportation and emergency use. Aft of the helipad is a well-placed under hatches stored rescue tender. When stowed, the tender and its crane are hidden from view and protected against elements under the hydraulically operated hatch. 
Looking aft along the coach roof one sees the dark horizontal window line of the bridge. The communication arch is wing-shaped reaching athwart ship over the sun deck and the electronics mast rises from the center of the arch. Forward of the arch is a unique retractable Sun Deck Awning which gives the guests their choice of sun or shade. The entire vast sun deck has been planned for the utmost enjoyment with a Jacuzzi Tub forward overlooking the bow, ample seating for owners and guests, well-arranged sunning areas and a full service bar. 
The stern of Soraya is graceful, functional and very seaworthy for transoceanic voyaging. When at anchor, it becomes the focal point for relaxing and recreation. The entire transom opens up to become a very large teak-lined beach. 
The aft main deck area is comfortable and well sheltered from wind and weather so guests may enjoy observing sunsets, water sports or the activities ashore while stern-to in the Mediterranean. 
On the aft end of the sky lounge is an incredibly large, protected al fresco dining arrangement equipped with a round table for ten guests. 
Throughout the interior on all decks accommodations are luxurious and provide comfort for ten in the owner and guest arrangements. There are five very spacious staterooms and many areas for socialization in either small or large groups or spending private time in quiet reflection. The crew has been given separate service pathways which allow them to attend to guests without disturbing their privacy. 
The interior design and décor has been developed by the Ales Bratina. Mr.Bratina and his skilled team pored over every detail to enhance the life style of the owners and guests. Each space was studied for natural and high tech LED illumination, temperature control, acoustical balance, seating and sleeping ergonomics all with an elegant minimalist style paradoxically rich with texture and color which is appealing to the most discerning eye. 
BOBIC® Yacht Interiors has developed highly refined, state-of-the-art and fully computerized furniture manufacturing methods. The Bobic team of craftsmen works in the pristine conditions of their ultra-modern facilities. The finishing method used by Bobic is second to none in the world. 
Gentech has selected an "A" list of suppliers and subcontractors from around the world to guarantee cutting-edge performance and reliability. 
SYSTEMS INTEGRATION
The advanced IP communication protocol will be used for new system of total yacht integrated control, assuring a simple to use passenger comfort control and constant communication link with the world in all cruising areas for the owner and guests. 
The advanced all LED lighting, video and audio equipment will entertain even the most serious electronics aficionado. The central cabin control communication and entertainment system SICCS, custom developed for Soraya, include automated room lighting, window shade adjustment and air conditioning flow. The CCTV deck cameras sequencing plus added television channel selection will allow everyone on board to view underwater images from the camera mounted in the bulbous hull. This serves not only as an aid to navigational safety and security but is also a source of entertainment for guests. 
Live streaming television and radio over internet reception (IP TV), plus video and music on demand from the huge database of prerecorded media storage library, offer a versatile entertainment package for everyone - young and old. On all yacht, Soraya embraces the use of LED technology for lighting which provides low electrical consumption and minimal heat. 
One of the most dramatic areas of improvement in yachting comes from recently developed materials and equipment which offer more reliability and less service requirements. For instance, VAN CAPELLEN® of Holland has created a highly advanced insulation and decoupling package for the lowest decibel ratings possible and SOUNDOWN® in the United States has fabricated for Soraya their proprietary and customized "water drop exhaust system" for both the main engines and the generators. Owners and guests will be pleased by the absence of vibration and engine noise, even underway. 
The QUANTUM® Zero Speed stabilization has been carefully matched to the unique Soraya hull form to create an stable and comfortable yacht. The Meccano Engineering group has designed easy to service and redundant operating systems which will allow voyages to the most remote regions with confidence. 
Soraya Yachts have been fully designed in advance to insure that the construction process will reflect each and every detail rendered by her engineers. Soraya is both distinctive and exclusive. A visit to the Soraya project at the Gentech facilities will reveal why the yachting world is shifting on its axis. 
CONSTRUCTION
The Soraya Yacht has been designed as a commercial charter trans-ocean motor yacht for worldwide cruising, with an advanced displacement hull. This means she will provide the comfort you expect whether you are cruising in cold Alaskan waters or in the hot and humid tropics. The hull and superstructure are built under RINA® Charter class Regulation. In this uncompromised charter criteria, the Soraya can carry up to ten passengers. The Flag State regulations used during construction are MALTA to meet the requirements of LY2 specifications. Malta as EU Flag State is welcomed in literally every Port State in the world as a White List member 
The hull and main deck are built with RINA® Class approved steel spec. AH 36: 
• 6mm steel above water line 
• 7mm and 8mm steel below water line 
• 10mm steel for the bulbous 
The hull is fitted with integral watertight bottom structure for: 
• Fuel tank. 
• Fresh water tanks 
• Grey and black water tanks 
• Lubricating and waste oil tanks 
• Bilge water separator tank 
Stainless Steel 316 L is used at all points in the hull where there is exposure to wear and chafe to avoid corrosion. 
The superstructure is built with RINA® Class approved marine grade aluminum with the following material specification: 
• 5083 H321 plating. 5083 H111 stiffeners 
• 6082 T6 extrusions 
The large aft stern door made of aluminum provides an expansive swimming platform when opened. This area, also known as "the Beach," will facilitate sunning, swimming and marine activities for the water toys and the tenders. The tender garage, which will carry a very large tender of up to 6.6 meters (22 feet), also acts as a finely appointed "Cabana" when the tender is in the water. This creates a very spacious inside/outside area for lounging comfort while at anchor. 
There are five watertight bulkheads with safely divides the vessel against flooding: 
• Lazarette/Engine Room 
• Engine Room/Aft Guest Quarters 
• Aft Guest/Forward Guest Quarters with an automatic watertight door 
• Forward Guest Quarters/Crew Quarters with a watertight door for access 
• Crew Quarters/Forepeak 
Hull and superstructure finished with AWLGRIP® paint system, desert sand hull and eggshell superstructure. 
The acoustic insulation is achieved by a combination of flexible mounting of all machinery as well as the non-structural bulkheads, ceiling and panels in combination with heavy mass layers fitted in sensitive areas. The floor coverings are isolated from the structure by a decoupling or "floating" to further reduce the feel and noise of vibration from machinery. 
All decks are laid in 20mm teak 65mm strips with 5mm wide seams. 
Classification: RINA® Charter Sea Area A-3,◊ Hull, • Machinery, LY2 interpretation as surveyed under Malta Flag State Registry. 
ACCOMMODATIONS & LAYOUT
OVERVIEW 
A yacht is best defined by the experience enjoyed while on board. Soraya's team of principals, designers and stylists has achieved a breakthrough interior finish and décor which reaches the heart of today's demands for comfort and lifestyle. Space planning and style considerations are driven by principles which provide privacy and comfort for the passengers. This also combines precise CAD cut furniture hand finished to perfection and coated with the most sophisticated elegant and durable material. There is true 21st century LED lighting which requires very little energy while producing minimal heat and wireless IP controlled electronics managed by the exclusive SICCS® (Soraya Integrated Communication Control System). Never before has a yacht's interior received more study for each detail to improve the yachting experience. 
MAIN DECK 
Entering the aft main deck, there is a spacious welcoming area outside the salon. This area has seating for twelve guests with a comfortable al fresco dining arrangement and a full service bar which is finished to reveal the beautiful craftsmanship of Soraya craftsmen. 
Going forward through the large, automatic double doors there is access to the main salon with a lounge area arranged asymmetrically to allow people to walk along the starboard side. This provides a comfortable social setting to port and it is most suitable for viewing of the large flat screen television. The curtains can be raised or lowered remotely and in unison to control the amount of light or privacy desired. The décor is best described as highly refined elegance with subtle textures and finishes. 
The dining room is located at the forward portion of the main salon with discreet service access from the galley to port. The large, formal table is in symmetry with the space with seating arranged for up to twelve guests. To starboard and forward is the grand foyer entrance with a generous broad staircase leading below to the guest quarters on the lower deck and up to the pilothouse and sky lounge on the bridge deck. 
To port and forward of the dining room is the butler's pantry which leads to the large professional galley with a walk-in cold room. The galley at the forward end has a dual stair trunk with direct access to the crew quarters and to the pilothouse. The galley has been arranged with the guidance of professional chefs to augment culinary activity to five star restaurant quality. The appliances chosen are all of semi professional and commercial quality as steam Owen and refrigerators. 
Forward and to starboard of the foyer is the day head and passing through the door way one enters the Owner's Office outboard then, through another door, is private access to Owner's Quarters. 
The full-beam Owner's Suite has a king-sized bed facing aft toward a flat screen plasma television on the bulkhead. The suite is fitted with a large walk-in wardrobe and a palatial ensuite bathroom. Outboard to port and starboard are huge vista windows tinted for privacy. An L-shaped sofa with a coffee table to starboard and a large vanity desk to port complete the layout. 
LOWER DECK 
From the foyer, on the main deck, the central stairs give access to two extra large and generous VIP Cabins to port and starboard featuring queen-sized beds, comfortable settees and huge ensuite bathrooms. Further aft are two smaller guest cabins with twin beds and ensuite head with shower. Dividing the aft guest quarters from the forward guest quarters is the WINEL® automatic watertight door. 
Forward of the guest quarters and through storage room is direct access to the crew quarters for the linen service of the guest cabins. The crew quarters include a crew mess with dinette seating for nine, crew galley and four crew cabins with upper and lower bunks also with separate ensuite head and shower. 
UPPER DECK 
From the aft deck forward is a full beam upper salon sky lounge including an entertainment area to starboard with a large flat screen television and game tables on the port side. All seating can be arranged toward viewing the retractable television for a large theater gathering. A full-service bar facing aft is fitted with a dumb waiter for service from galley to complete the layout. 
Aft, the outside aft deck provides al fresco dining for twelve at a round table as well as a comfortable and generous sitting area aft overlooking the view astern. Forward is a stairwell leading to the main deck as well as the captain's cabin and pilothouse which are strategically located ensuring total control of the vessel management. Proceeding forward on the starboard side from the sky lounge is a day head after which one enters the pilot house. 
Outboard is the navigation station, arranged forward under the ship bridge vertical windows, which features an integrated DMP® helm console, and RECARRO® helm seat facing forward with a bench sofa aft for viewing comfort. There is direct access port and starboard to the wing stations. 
THE SUN DECK 
Via the aft upper deck is access to the vast sun deck which provides four different areas: Starting aft is the sun bathing area with four large chaise lounges; a bar fitted with appropriate appliances and stools; large face-to-face built-in settees comfortably accommodating sixteen guests plus two forward facing couches; and finally the Jacuzzi for six. 
GALLEY AND LAUNDRY EQUIPMENT
The semi professional galley is fully custom built from stainless steel. It has been designed by professionals to provide full functionality to serve a large quantity of meals. 
All appliances from a semi professional range are included. 
• Custom built stainless steel furniture 
• Custom-built extraction hood with exhaust on the top of the mast 
• Dishwashing area with double deep sink including a macerator, professional grade dishwasher with WINTER HALTER® GS 302 fast cycle 3 minutes 
• Custom wall cabinets for organizing dishes. 
• Hot block electrical appliances with four heating plates, one warming plate and a deep fryer. 
• AEG steam oven on island 
• Food preparation area with a single sink, under counter refrigerator and wall cabinets 
• Central island with trash compacter and trash receptors (trash separation) , full-height refrigerator Liebherr, steam oven, food serving area with a ceiling hung cabinets under top drawers and cabinets dishes. 
• Custom full-size, walk-in cold room with 4.3 sq. meter space. 
• Beverage serving area with a full height wine chilling cabinet plus a cupboard for glasses and accessories 
• Coffee and service area with a dumb waiter for serving the upper deck, a mini sink and espresso coffee machine 
• Automatic electric door to the salon and a water tight door to the port side of the yacht. 
• Wall covered with wood and stainless steel in combination. 
• Floors covered with a vinyl easy cleaning floor 
The laundry is positioned in the lower deck between the crew and guest area. All necessary equipment for ship's laundry, especially for chartering, is included and consists of: 
• Two washers and dryers MIELE® professional 
• Ironing desk 
• 2.5 sq. Meter wall shelves for storage 
• Dedicated air extraction system 
• Fully air conditioned 
CABIN CONTROLS & ENTERTAINMENT SICCS
The Soraya Integrated Control Communication System (SICCS®) integrates all on board equipment into a single network based on IP protocol, serving the owner and guests for easy to use control of comfort. It integrates television reception through Samsung smart TV IPTV, WI-FI reception on the yacht, fixed internet, IP telephony, intercom, paging, captain security announcements, GSM telephony when on open seas, interior LED Illumination with preprogrammed scenes, Blinds control, Air-Conditioning in each room setting up temperature and timing, Intrusion Alarm, CCTV underwater and mast and night vision camera. 
All controls and presets are done through user familiar devices as IPhone, I pad, wall switches and CISCO® IP phone located in each room where all settings of temperature, audio, blinds and light switches can be provided. User program scene or mood on the CISCO® IP phone then selected room scene, which include temp, audio, blinds and lights, switch on or off, on phone or wall switch or automatically with room movement detector. 
All equipment is connected by CISCO® switches and routers to the central server with Soraya custom designed software in the wheelhouse and high speed cat 7 and fiber optic cables. All functions of SICCS® can be monitored anywhere on shore using the internet with password access. 
Audio Video Entertainment system is part of SICCS®, and allows the owner to select what he/she wants to watch on television with many possibilities. It allows users to select IP TV, HD movies or music pre recorded on the server, local television programming, party mode with a disc jockey on board, navigation and ship information from the bridge, weather on the internet, deck CCTV cameras, underwater camera and guest announcements from the captain. 
The user can select television programs or music via a local remote controller and I PHONE® over the WI FI network on the yacht. Selected television sets are the latest Samsung LED HD Smart TV. All televisions are installed in the wall and cabinets. 
In the main deck saloon and upper deck saloon there are 55 inch SAMSUNG® LED 3D televisions installed on retractable supports in wall cabinets. The owner's stateroom has a 46 inch LED 3D 9000 series. The VIP staterooms have 40 inch 6500 series HD LED's. Guest staterooms have 37 inch televisions. 
There is a 46" watertight outdoor television on the main deck wall next to the staircase which provides comfortable on-deck entertainment. On the sun deck connection point there is a portable television set 
The owner, main, and upper saloon has a full surround sound 6-channel system by SONANCE® audio. Speakers are installed in the ceiling and the sub woofer in the wall and under bed. 
ADDITIONAL SICCS FUNCTIONS 
SICCS® is a fully programmable environment control with minimum hardware. All functions of the system are easily upgradeable from the network. When new demands arrive, the programmer in the office will update the system on the yacht without any physical presence. The system status is always current. No hardware change is required for any future updates. 
CCTV Closed Circuit television cameras are positioned over the ship's engine room, underwater and on mast (night vision). Monitoring of these cameras is possible from every television on board and from any computer connected to the internet. 
MOVEMENT INTRUSION SENSORS are positioned throughout the yacht in all rooms and corridors providing information about movement and with automatic control of light switches as needed. There is an automatic air conditioning control (off when there is no occupant) and an intrusion alarm which can be sent anywhere by email. 
CISCO® IP Phone with a video camera attached and color touch display is used for IP phone telephone conversation worldwide, intercom communication, captain announcements and alarms and for programming individual rooms for lights, blinds, room temperature. Pre-programmed schedules can be created and activated by phone, movement sensor, I PHONE® or wall switch. In the normal mode weather or ship's position can be displayed on the phone display. 
ROOM CONTROLLERS are part of the SICCS® system are the custom-built Room Controllers positioned in each room. Room Controllers are used for dimming of LED illumination, blinds adjustment and to collect status of movement sensors and wall switches. All of this data is encoded into the IP communication protocol and will communicate with the main server computer with dedicated Soraya software to provide all requested functions. 
ON SHORE MONITORING provides charter companies, equipment manufacturers or owners the ability to monitor all on-board systems from a computer in the home office. Technical support by equipment and machinery manufacturers can monitor functions from their home office and detect potential system issues. The crew onboard will receive early warnings of the possible equipment failures, with instruction on what should be done to correct them. 
ELECTRONICS & NAVIGATION EQUIPMENT
Soraya IP based system integrations philosophy is applied on yacht navigation and control too. Radio Zeeland with Soraya engineers developed state of the art real integrated command and Control Bridge. Using aviation philosophy of displaying data, we developed bridge from which yacht will be controlled and all ship function will be monitored. 
Bridge integrates, Navigation package with Radars, Steering, autopilot, thrusters and Engine control Yacht system's status of Engines, Generators, Electrical and life support systems Doors , bilge pumps, navigation lights monitoring, temperatures, flow sensors, fuel pumps, bilge sensors with alarms,.. 
Various other installed machinery as air-condition, ventilation, and electrical systems, hydraulically systems will be monitored and controlled from bridge screen. 
All integration is achieved thru IP capable equipment ordered and installed on yacht. Dedicated software and hardware was developed by Soraya engineers to collect all data on the yacht systems to monitor and control it all the time. Unusual status will be displayed on the bridge for earlier problem detection and removal. 
Unique solution will be status lights on console, which will signal the skipper status of the yacht and indicate possible problems. When all lights are off, the yacht is ready for sail. Our philosophy is to avoid too many information on the bridge, to keep handling of the boat simple. All systems will function in automatic mode, until systems will work within set up parameters will not be seen on the bridge. When unusual status occurs, skipper will receive two warnings, first yellow light which indicates that system is out of preset parameters and second Red light which indicates nonfunctioning or failure. On red alarm popup window show on screen, describing possible cause and fixing procedures. 
Navigation and communication equipment is based on Sperry marine equipment. 
NAVIGATION 
• Three SPERRY MARINE® Vision Master FT Total Watch stations (two with full ECDIS) 
• SPERRY MARINE® X band Radar with turning unit 
• SPERRY MARINE® S band Radar with turning unit 
• SPERRY MARINE® ES 5100 echo sounder 
• SPERRY MARINE® NAVIKNOT 350E (Yacht) 
• SPERRY MARINE® NAVIPOL I Magnetic Compass system 
• SPERRY MARINE® NAVIGAT X MK1 Gyrocompass 
• SPERRY MARINE® Sperry Marine NAVIPILOT 4000 Autopilot 
• SPERRY MARINE® NAVIGUIDE 4000 Steering system 
COMMUNICATION 
• GMDSS SEA AREA A1 complete communications package. SEA AREA A3 ready 
• Two VHF radios RT 5022 (GMDSS rated) 
• FURUNO NX-700 (GMDSS rated) 
• Three portable VHF's, SP3520 (GMDSS rated) 
• EPIRB SE406-II Satellite 406 MHz/121.5 MHz 
• SART II 9GHz search and rescue radar transponder 
• A telephone and intercom system is provided throughout the interior with CISCO IP video phones. 
ELECTRICAL SYSTEM
• Generator main: Two CATERPILLAR® C4.4, 86kW, 1500rpm, 380VAC, 3 phases in sound shield 
• Generator emergency: CATERPILLAR® C4.4, 38kW, 1500rpm, 380VAC, 3 phases in sound shield 
• Shore power frequency converter ATLAS® two inlets 84kW & (1) output 80kW 380/50/3ph 
• Main ATLAS® AC and main DC switchboards with generator paralleling in engine room. 
• Six MASTERVOLT® battery chargers with 1500 Ah 24V service batteries 
• One 10 KW MASTERVOLT® inverter 
• Control and monitoring of engine room over IP: Dedicated software designed to monitor and control safety and security on board and vessel management. 
• Control and monitoring of accommodation: IP technology networking with CISCO® and with SICCS® which is especially developed for Soraya, for the purpose of controlling, monitoring and distributing lighting, lighting scenarios, blinds and curtains, air conditioning and ventilation, telephone and closed circuit television cameras, television distribution. 
• LED interior exterior and underwater illumination 
• Sub-distribution panels on all decks with sections 24V battery; 220/380V generators, 220V Inverter, 220 V Emergency. 
• Navigation lights are L.E.D. (24V) made by LOPOLIGHT®. 
ENGINE EQUIPMENT
• Engine room ventilation system DELTA-T® 
• Twin CATERPILLAR® engines 969kW @ 1800rpm, model C-32 ACERT 
• Two reduction gearboxes ZF® model ZF3356 reduction 4.478:1 
• Two fixed pitch propeller VEEM® Ni.Al.Br 5 blades diameter 1600mm 
• Two stainless steel Duplex 4462 propeller shaft AMARTECH® Ø 140mm x 9000mm 
• Rudders Armartech 
• Two flexible marine coupling RUBBER DESIGN® RD111 
• Three control stations Bosch Rexroth® electronic controls integrated into Radio Zeeland bridge console. 
• Exhaust system SOUNDOWN® 
• Steering system MARSILI® 
MECHANICAL & DECK EQUIPMENT
A guiding principal for Soraya engineering is KIS (keep it simple) so Systems Integration is used which offers a balanced environment for guests and crew to insure they feel safe and comfortable at all times. 
OTHER EQUIPEMENT 
• Doors and hatches for the exterior are of the highest precision aluminum available by PACIFIC COAST MARINE® and finished with a factory controlled AWLGRIP® paint system 
• WINEL® automatic watertight door between aft and fwd guest quarters 
• Bow thruster QUANTUM® model QT120 Hp (90 kW) 
• Stabilizers QUANTUM® model QC 1500 Zero speed™ 
• Windlasses MUIR® VRC 11000 vertical, RINA Class rated to haul 2 x 250 Kg (550 lbs) anchors plus 2 x 137.5 meter (451 feet) of calibrated, galvanized, 19 mm stud link chain. 
• Capstans MUIR® VC 4000 TD vertical 
• Boarding ladder OPACMARE® Retractable KING STEPLADDER 
• Side stepladder OPACAMARE® BEACH STEP LADDER Model 3228/16 
• Gantry crane in lazarette NAUTICAL STRUCTURES® 1800kg, 8900mm 
• Rescue boat launching in fwd tender locker, crane NAUTICAL STRUCTURES® 680kg, 4400mm 
• Automatic fender deployment system, FENDERMATIC® allows for fixed position fenders supplemented by manual fenders.
HYDRAULICS
• Power take off PTO hydraulic pumps on both gearboxes 
• Hydraulic power-pack QUANTUM® including bow thruster, stabilizer and power pack. This power pack will also centrally manage other hydraulic systems on the yacht including the anchor windlass, the aft deck capstans, the forward rescue tender crane, the after tender gantry crane, the forward hatches, and the helipad platform. 
• Electro-hydraulic power steering pack MARSILI ® 380VAC/ 24VDC 
FIRE FIGHTING
• Smoke sensors in all accommodation and machinery areas. 
• Heat sensors in galley and engine room 
• Water mist extinguishing system ULTRA-FOG® in engine room and accommodation. This passive system will automatically energize in the event of a fire to provide a blanket of protection throughout the interior accommodations and meets the highest level of RINA® and SOLAS 
• Extinguishers portable CO. 15lb 
• Extinguishers portable dry chemical powder 5lb 
• Fire hydrants on decks and technical spaces 
• Fire alarm system by MARINE FIRE (smoke, heat sensor, manual alarms, and audible alarms) and emergency fire control station
AIR CONDITIONING & VENTILATION
Air conditioning provides a temperature range for climate from –5 to +40 deg. Fresh air is added to the air handlers which precondition the outside air before filtering it into the interior. This pressurizes the entire interior of the yacht to a slightly positive pressure. Whenever an exterior door is opened, the positive pressure will exit rather than allowing the moist humid air in. 
• Air conditioning compressors, controls and pumps CONDARIA®. 
• Fan coils CONDARIA® 
• Ventilation constant extraction of accommodation with automatically adjustable speed by CONDARIA fresh air handlers 
• Galley and laundry separate extraction 
• Four engine room fans, two supply and two extraction, automatically controlled by engine room pressure and temperature sensors manufactured by DELTA-T® 
SAFETY EQUIPMENT
• (4) Life rafts ZODIAC® SOLAS 20pax 
• (6) Ring buoys SOLAS 
• Fog horn KAHLENBERG® - three trumpets 
• (1) Search light 200 Watt and 15 million candle power low profile CARLISLE&FINCH® Night Finder 
• WINEL® automatic watertight door 
TANK CAPACITIES
Fuel: 
1. Day tanks: 3,600 liters 950 US gals 
2. Aft Central tank: 13,620 liters 3,598 US gals 
3. Forward Central tank: 13,420 liters 3,545 US gals 
4. Port tank: 18,050 liters 4,768 US gals 
5. Starboard tank: 18,050 liters 4,768 US gals 
• Water: 10,740 liters 2,837 US gals 
• Water makers: 10,000 liters/day 2,640 US gals/day 
• Clean Lube. Oil: 2,090 liters 552 US gals 
• Dirty Lube. Oil: 2,090 liters 552 US gals 
• Grey water: 8,200 liters 2,166 US gals 
• Black water: 2,400 liters 634 US gals 
PUMPS/LIQUID TRANSFERS
AGENDA FOR ACQUIRING SYSTEMS AND EQUIPMENT 
Soraya is equipped with the best equipment available on the market today and is manufactured to the highest standards. 
Fuel/Oil: 
• Fuel Transfer pump GIANNESCHI® 1.5hp, 380VAC 
• Fuel emergency hand pump GIANNESCHI® 
• Fuel separator/polishing ALFA LAVAL® MIB 303 760l/h (200gal/h) 
• Fuel treatment complete filtering/polishing ALGAE-X® system 
• Fuel filters RACOR® duplex 900M A30 for each main engine 
• Fuel filters RACOR® 500M A30 for each generator 
• Clean oil transfer pump GIANNESCHI® ½ hp 
• Waste oil transfer pump GIANNESCHI® ½ hp 
Fresh Water: 
• Two fresh water pressure pumps GIANNESCHI®, plus 24V emergency pump 
• Pressure accumulator tank 100l, 4Bar 
• Fresh water deck wash down connection 
• Two hot water boilers GIANNESCHI® 300l (80gal) each, 380VAC, 15kW fast heating 
• Hot water circulation pump GIANNESCHI® 0.4kW, 220VAC 
• Two water makers SEA RECOVERY® 5,000l/day (1,320 gal/day) each 
• Water treatment including particles filters and bacteriological treatment 
• Jacuzzi pump and pressure system ALIMIA® 
Sea Water: 
• Three bilge/fire pump GIANNESCHI® 3hp, 380VAC 
• Deck wash/hydrant connection 
• Anchor hawse pipe pressure wash connected to Bilge/fire pump manifold 
Black and Grey Water: 
• Black and grey water treatment system HEADHUNTER® with zero discharge capability to meet MARPOL requirements 
• Toilets system PLANUS® on separate fresh water flushing 
Pneumatic: 
• One service air compressor 2hp operating at 10 bars with (1) one accumulator tank 
Bilge: 
• RECOVERED ENERGY BOSS® 107- oily bilge water separator with zero discharge capability to meet MARPOL requirements
TENDERS
• RIB CASTOLDI® 18 
• RIB CASTOLDI® 14 
Disclaimer
The Company offers the details of this vessel in good faith but cannot guarantee or warrant the accuracy of this information nor warrant the condition of the vessel. A buyer should instruct his agents, or his surveyors, to investigate such details as the buyer desires validated. This vessel is offered subject to prior sale, price change, or withdrawal without notice.
For Sale By Denison Yacht Sales - Dania Beach
850 NE 3rd Street #205 Harbour Towne Marina
Dania Beach, Florida, 33004
US