2015 Greenline 48 Hybrid
$650,000 USD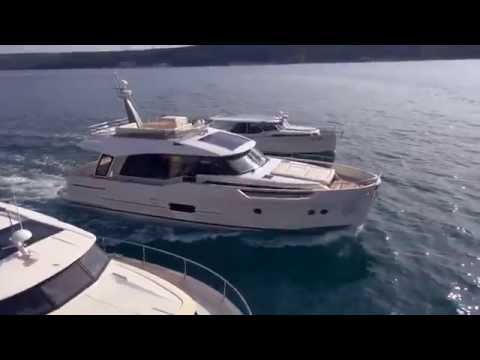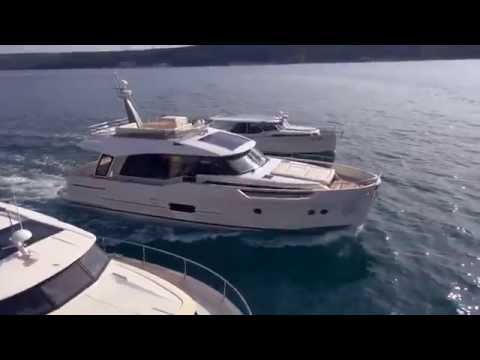 2015 Greenline 48 Hybrid
2015 Greenline 48 Hybrid | 1 of 80
2015 Greenline 48 Hybrid | 2 of 80
2015 Greenline 48 Hybrid | 3 of 80
2015 Greenline 48 Hybrid | 4 of 80
2015 Greenline 48 Hybrid | 5 of 80
2015 Greenline 48 Hybrid | 6 of 80
2015 Greenline 48 Hybrid | 7 of 80
2015 Greenline 48 Hybrid | 8 of 80
2015 Greenline 48 Hybrid | 9 of 80
2015 Greenline 48 Hybrid | 10 of 80
2015 Greenline 48 Hybrid | 11 of 80
2015 Greenline 48 Hybrid | 12 of 80
2015 Greenline 48 Hybrid | 13 of 80
2015 Greenline 48 Hybrid | 14 of 80
2015 Greenline 48 Hybrid | 15 of 80
2015 Greenline 48 Hybrid | 16 of 80
2015 Greenline 48 Hybrid | 17 of 80
2015 Greenline 48 Hybrid | 18 of 80
2015 Greenline 48 Hybrid | 19 of 80
2015 Greenline 48 Hybrid | 20 of 80
2015 Greenline 48 Hybrid | 21 of 80
2015 Greenline 48 Hybrid | 22 of 80
2015 Greenline 48 Hybrid | 23 of 80
2015 Greenline 48 Hybrid | 24 of 80
2015 Greenline 48 Hybrid | 25 of 80
2015 Greenline 48 Hybrid | 26 of 80
2015 Greenline 48 Hybrid | 27 of 80
2015 Greenline 48 Hybrid | 28 of 80
2015 Greenline 48 Hybrid | 29 of 80
2015 Greenline 48 Hybrid | 30 of 80
2015 Greenline 48 Hybrid | 31 of 80
2015 Greenline 48 Hybrid | 32 of 80
2015 Greenline 48 Hybrid | 33 of 80
2015 Greenline 48 Hybrid | 34 of 80
2015 Greenline 48 Hybrid | 35 of 80
2015 Greenline 48 Hybrid | 36 of 80
2015 Greenline 48 Hybrid | 37 of 80
2015 Greenline 48 Hybrid | 38 of 80
2015 Greenline 48 Hybrid | 39 of 80
2015 Greenline 48 Hybrid | 40 of 80
2015 Greenline 48 Hybrid | 41 of 80
2015 Greenline 48 Hybrid | 42 of 80
2015 Greenline 48 Hybrid | 43 of 80
2015 Greenline 48 Hybrid | 44 of 80
2015 Greenline 48 Hybrid | 45 of 80
2015 Greenline 48 Hybrid | 46 of 80
2015 Greenline 48 Hybrid | 47 of 80
2015 Greenline 48 Hybrid | 48 of 80
2015 Greenline 48 Hybrid | 49 of 80
2015 Greenline 48 Hybrid | 50 of 80
2015 Greenline 48 Hybrid | 51 of 80
2015 Greenline 48 Hybrid | 52 of 80
2015 Greenline 48 Hybrid | 53 of 80
2015 Greenline 48 Hybrid | 54 of 80
2015 Greenline 48 Hybrid | 55 of 80
2015 Greenline 48 Hybrid | 56 of 80
2015 Greenline 48 Hybrid | 57 of 80
2015 Greenline 48 Hybrid | 58 of 80
2015 Greenline 48 Hybrid | 59 of 80
2015 Greenline 48 Hybrid | 60 of 80
2015 Greenline 48 Hybrid | 61 of 80
2015 Greenline 48 Hybrid | 62 of 80
2015 Greenline 48 Hybrid | 63 of 80
2015 Greenline 48 Hybrid | 64 of 80
2015 Greenline 48 Hybrid | 65 of 80
2015 Greenline 48 Hybrid | 66 of 80
2015 Greenline 48 Hybrid | 67 of 80
2015 Greenline 48 Hybrid | 68 of 80
2015 Greenline 48 Hybrid | 69 of 80
2015 Greenline 48 Hybrid | 70 of 80
2015 Greenline 48 Hybrid | 71 of 80
2015 Greenline 48 Hybrid | 72 of 80
2015 Greenline 48 Hybrid | 73 of 80
2015 Greenline 48 Hybrid | 74 of 80
2015 Greenline 48 Hybrid | 75 of 80
2015 Greenline 48 Hybrid | 76 of 80
2015 Greenline 48 Hybrid | 77 of 80
2015 Greenline 48 Hybrid | 78 of 80
2015 Greenline 48 Hybrid | 79 of 80
2015 Greenline 48 Hybrid | 80 of 80
$650,000 USD
Active
Used
2015
48 Hybrid
Annapolis, Maryland, US
Power
48ft / 14.63 m
15ft 9in / 4.80 m

Twin - Volvo
D3
Inboard
Diesel
Fiberglass
30423
2014-01-27
2016-09-25
2293867
Greenline's Hybrid technology goes past the ability of 20 nautical miles of propulsion. It supplies and stores free, sustainable solar power to be used at any time. Greenline's are also very efficient under diesel power! This allows you to enjoy the same yachting lifestyle yet be on the cutting edge of saving our waters and marine environment, as well as keeping cash in your wallet. Additionally, reducing the amount of fossil fuels burned and your carbon footprint is important to us all.
The Greenline 48 Hybrid is a new and exciting 3 cabin version with a tremendous flybridge. She would be ideal for a great choice of a Great Loop Boat!
The Greenline 48 is the latest and best from the Greenline range and the next green innovation that complements the current range of Greenline 33 and 40 while presenting a : new interior design, NextGen Hybrid system, comfortable flybridge, forward owner's cabin and two guest cabins, utility storage compartment under salon and huge utility room in leu of Captains Quarters. With all the novelties she presents a sophisticated new "Contemporary Look"
For your continued well-being on board With her great ease of handling, unmatched safety and seaworthiness this boat provides you with the comforts of your home for continued well-being on board..
Protecting the environment – and yourself  She sails without smoke, noise or waves in electric mode and drastically reduces the amount of fossil fuel and carbon footprint used during a normal boating season. 
Diesel or Electric Hybrid? All it takes is a flip of a switch to turn a diesel driven boat into full electric and back. Straightforward and simple and reliable.
Supplying AC power at all times 230 (120) VAC power at all times enables extensive use of domestic appliances and recreates the comfort of your own home: use of a full sized refrigerator , a microwave oven, TVs and AC. All without the need for a standard generator.
Comfortable With all the comforts of home and the spaciousness you would expect of a much bigger boat, you will never again have to look for excuses to return home earlier than planned. 
Seaworthy With its hybrid propulsion system (protected), solar roof panels, seaworthy and low-drag Superdisplacement hull and unparalleled comfort, she is ready to meet any challenge. Greenline Hybrid will take you to the world's most attractive cruising areas – at sea, on lakes or inland waterways. 
Respectful Greenline Hybrid respects the sea and our best boating traditions without impacting our environment.
Specifications
Standard Dimensions
Length overall
14,99 m (49'02")
Hull length
13,95 m (45'09")
Beam overall
4,80 m (15'09")
Draft 
0,98 m (3'01")
Displacement dry FLY - D3
13.800 kg appr. (30.423 lbs)
Cabins
3 + salon (opt 4 - skipper cabin)
Max. Berths
6 + 1
Toilets/washrooms
3 (opt 4)
Diesel tank
1.500 l (396 gals)
Water tank
660 l (174 gals)
Black water tank
2x 80 l (2x 21 gals)
Diesel engines max speed*
 
 
2x 220 hp
16 kts
 
 
Diesel max range @ 7 kts
900 Nm
| | |
| --- | --- |
| Electric propulsion @ 60V | 2x 14 kW |
| Generator  | 2x 10 kW |
| Electric max speed | 6 kts |
| Electric cruising speed | 4 kts |
| Electric sailing range | 20 Nm |
| | |
| --- | --- |
| Solar panels capacity | 500 W |
| Hybrid battery capacity @ 60V | 46 kWh |
| CE cat. | B |
| Design | J&J Design |
| Engineering, tooling and development | Seaway |
Silent Electric performance
When you combine one of the best insulated engine bays with a modern diesel engine, you get one of the most silent boats on the market today. With nothing more than a whisper-like hum at cruising speed, both when using electric or diesel power, the Greenline never disturbs your comfort while underway or when recharging the batteries.
Panoramic view in the salon
Extended glass surfaces throughout bring panoramic vistas and connection to the outer world. A spacious area / dinette in the salon allowing entertaining of up to 8 persons.
230 (120) VAC power at any time
230 (120) VAC power at all times without a standard generator can enable extensive use of domestic appliances (entertainment, computer, etc.) which can be brought from home, or bought/exchanged conveniently and affordably.
Owner's Stateroom
A queen size berth is centered in the roomy cabin. The cabin is surrounded with deep storage lockers, his/her hanging lockers and storage under the bed. A very spacious head to starboard  with a separate stall shower to port. Her hull cut outs give panoramic views enhanced by opening ports in the hull for great ventilation.
Superb guest cabins
The guest cabins to Port and Starboard have standing headrooms and beds with equal configuration (2 singles). A hanging locker, a hull window plus a ceiling sliding hatch with the open sliding salon roof providing sky view from the beds - in the both guest cabins, make these cabins light, open and well aerated. Each cabin has its own ensuite head and shower.
Open galley
The galley is equipped with home appliances to domestic standards and can equally serve the salon or cockpit dining areas. Her fold out counter and folding bulkhead window joins the cockpit area.
Protected Superdisplacement Hull Design
Exceptional low-drag hull shape derived from sailboat hull lines
Benefits:
less resistance, better seaworthiness and easier handling than any comparable hull
reduced energy requirement means less running costs, less refueling stops and more time for cruising
less wake and CO2 emissions preserving the environment
optimal performance in all sea conditions
comfortable and safe ride
Protected Hybrid (diesel/electric) Propulsion System
Hybrid drive
Solar roof
Lithium batteries
Benefits:
can collect, store and use electrical energy from the sun, from the shore pick-up or from the main engine driven generator
230 (120) V AC available at any time, either at dock or at sea
full sized fridge (270 liter), electrical oven, TV, air condition and other home appliances on board
cost and emission-free sailing in electric mode
running costs of electric boating are 10 times less than burning diesel fuel, even disregarding solar energy
ease of use and no maintenance 
New Build Technology
Advanced infusion technology
Environmentally friendly
Significant weight saving
Benefits:
lighter and stronger yacht that further increases energy efficiency and performance
through an enormous effort in time and money spent in the development phase of the Greenline Hybrid, this state-of-the-art product offers great performance, reliability and user friendliness at an incredible value for money
Efficiency
The revolutionary Superdisplacement hull is the secret behind Greenline Hybrid's ability to use less fuel, generate lower CO2 emissions, and produce less wake. The fuel consumption per nautical mile is less than that of a comparable displacement hull and as little as one quarter of a semi-displacement, twin-engine planing boat.
In a full boating season, Greenline will burn an amount of fossil fuel that is comparable to a sailing yacht of the same size and up to 4 times less than a twin-engine planing boat of the same size.
Disclaimer
The Company offers the details of this vessel in good faith but cannot guarantee or warrant the accuracy of this information nor warrant the condition of the vessel. A buyer should instruct his agents, or his surveyors, to investigate such details as the buyer desires validated. This vessel is offered subject to prior sale, price change, or withdrawal without notice.
For Sale By Denison Yacht Sales - Miami Beach
Miami Beach Marina 300 Alton Road #204
Miami Beach, Florida, 33139
US