2015 Tiara Yachts 50 Flybridge
$1,595,000 USD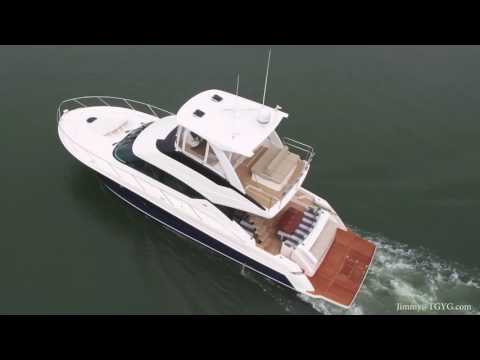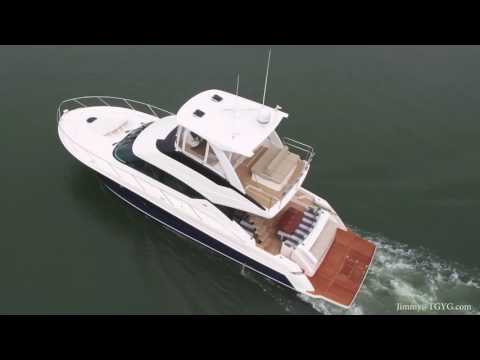 2015 Tiara Yachts 50 Flybridge
2015 Tiara Yachts 50 Flybridge | 1 of 70
2015 Tiara Yachts 50 Flybridge | 2 of 70
2015 Tiara Yachts 50 Flybridge | 3 of 70
2015 Tiara Yachts 50 Flybridge | 4 of 70
2015 Tiara Yachts 50 Flybridge | 5 of 70
2015 Tiara Yachts 50 Flybridge | 6 of 70
2015 Tiara Yachts 50 Flybridge | 7 of 70
2015 Tiara Yachts 50 Flybridge | 8 of 70
2015 Tiara Yachts 50 Flybridge | 9 of 70
2015 Tiara Yachts 50 Flybridge | 10 of 70
2015 Tiara Yachts 50 Flybridge | 11 of 70
2015 Tiara Yachts 50 Flybridge | 12 of 70
2015 Tiara Yachts 50 Flybridge | 13 of 70
2015 Tiara Yachts 50 Flybridge | 14 of 70
2015 Tiara Yachts 50 Flybridge | 15 of 70
2015 Tiara Yachts 50 Flybridge | 16 of 70
2015 Tiara Yachts 50 Flybridge | 17 of 70
2015 Tiara Yachts 50 Flybridge | 18 of 70
2015 Tiara Yachts 50 Flybridge | 19 of 70
2015 Tiara Yachts 50 Flybridge | 20 of 70
2015 Tiara Yachts 50 Flybridge | 21 of 70
2015 Tiara Yachts 50 Flybridge | 22 of 70
2015 Tiara Yachts 50 Flybridge | 23 of 70
2015 Tiara Yachts 50 Flybridge | 24 of 70
2015 Tiara Yachts 50 Flybridge | 25 of 70
2015 Tiara Yachts 50 Flybridge | 26 of 70
2015 Tiara Yachts 50 Flybridge | 27 of 70
2015 Tiara Yachts 50 Flybridge | 28 of 70
2015 Tiara Yachts 50 Flybridge | 29 of 70
2015 Tiara Yachts 50 Flybridge | 30 of 70
2015 Tiara Yachts 50 Flybridge | 31 of 70
2015 Tiara Yachts 50 Flybridge | 32 of 70
2015 Tiara Yachts 50 Flybridge | 33 of 70
2015 Tiara Yachts 50 Flybridge | 34 of 70
2015 Tiara Yachts 50 Flybridge | 35 of 70
2015 Tiara Yachts 50 Flybridge | 36 of 70
2015 Tiara Yachts 50 Flybridge | 37 of 70
2015 Tiara Yachts 50 Flybridge | 38 of 70
2015 Tiara Yachts 50 Flybridge | 39 of 70
2015 Tiara Yachts 50 Flybridge | 40 of 70
2015 Tiara Yachts 50 Flybridge | 41 of 70
2015 Tiara Yachts 50 Flybridge | 42 of 70
2015 Tiara Yachts 50 Flybridge | 43 of 70
2015 Tiara Yachts 50 Flybridge | 44 of 70
2015 Tiara Yachts 50 Flybridge | 45 of 70
2015 Tiara Yachts 50 Flybridge | 46 of 70
2015 Tiara Yachts 50 Flybridge | 47 of 70
2015 Tiara Yachts 50 Flybridge | 48 of 70
2015 Tiara Yachts 50 Flybridge | 49 of 70
2015 Tiara Yachts 50 Flybridge | 50 of 70
2015 Tiara Yachts 50 Flybridge | 51 of 70
2015 Tiara Yachts 50 Flybridge | 52 of 70
2015 Tiara Yachts 50 Flybridge | 53 of 70
2015 Tiara Yachts 50 Flybridge | 54 of 70
2015 Tiara Yachts 50 Flybridge | 55 of 70
2015 Tiara Yachts 50 Flybridge | 56 of 70
2015 Tiara Yachts 50 Flybridge | 57 of 70
2015 Tiara Yachts 50 Flybridge | 58 of 70
2015 Tiara Yachts 50 Flybridge | 59 of 70
2015 Tiara Yachts 50 Flybridge | 60 of 70
2015 Tiara Yachts 50 Flybridge | 61 of 70
2015 Tiara Yachts 50 Flybridge | 62 of 70
2015 Tiara Yachts 50 Flybridge | 63 of 70
2015 Tiara Yachts 50 Flybridge | 64 of 70
2015 Tiara Yachts 50 Flybridge | 65 of 70
2015 Tiara Yachts 50 Flybridge | 66 of 70
2015 Tiara Yachts 50 Flybridge | 67 of 70
2015 Tiara Yachts 50 Flybridge | 68 of 70
2015 Tiara Yachts 50 Flybridge | 69 of 70
2015 Tiara Yachts 50 Flybridge | 70 of 70
$1,595,000 USD
Active
Used
2015
50 Flybridge
Naples, Florida, US
Power
50ft / 15.24 m
15ft 11in / 4.85 m

Volvo Penta
Ips2 950
Inboard
Diesel
Fiberglass
2016-10-04
2016-10-10
2308042
Fours a Crowd is a High Quality, Superb Condition, Extremely Well Optioned 50 Tiara Flybridge that is Ready for Cruising!

Extended Volvo Penta Engine and Drivetrain Warranties until 6-12-2020

Seakeeper 9 Gyro Stabilizer

Fast 32mph Cruise and 38mph Top End

Joystick Docking and Position Holding

Extremely Fuel Efficient Pod Drives

Hydraulic Swim Platform

Full Beam Master Stateroom

2015 Model Year Delivered Out of Factory in 6-12-2015

Fully Serviced September 2016

Loaded with Options and Upgrades, see full specs for more
Upgrades at a Glance
Delivered NEW Out of the Tiara factory 6-12-2015
Extended Warranty on Volvo Penta Engines, Controls and Drivetrain until 6-12-2020 ($20,500)
Seakeeper 9 Gyro Stabilizer installed Sept. 2016  ($116,045)
DuPont Solid Color Hull Paint- Flag Blue ($30,820)
Huper Optik Marine Tint On Main Deck Windows and Aft Sliding Doors  ($8,000)
Anchor Locker Freshwater Washdown  ($900)
Macerator Overboard Discharge System for Heads  ($2,105)
Lenco Automatic Trim Tabs  ($4,035)
Nautical Structures Hydraulic Swim Platform w/Teak Inlay  ($81,875)
Underwater Lights (3) Blue LED  ($4,265)
4 Sided Strataglass Enclosure for Flybridge  ($26,800)
Flybridge Ice Maker  ($1,990)
Flybridge "Sea Grass" Flooring  ($1,720)
Teak Cockpit Table with Ottomans   ($9,560)
Transom Electric Grill  ($2,630)
Teak Decking, Aft Deck  ($17,690)
Engine Room Camera  ($1,755)
Cockpit Aft Facing Camera for Docking  ($1,755)
Volvo Glass Cockpit Integrated Electronics Package (see electronics section)  (INC)
ACR RCL100 Remote Spotlight  ($3,435)
KVH Tracvision TV5 SAT TV  ($15,640)
Teak Interior Wood Package  (INC)
Third Stateroom in lieu of Utility Room  ($4,915)
Washer/Dryer Combo Unit  ($6,395)
Full Length Port Dresser in Master SR  ($900)
LCD TV and Blu-Ray Player VIP Stateroom   ($1,825)
Dirt Devil Central Vacuum System   ($1,130)
Beverage/Wine Cooler in Starboard Galley  ($1,105)
Garbage Disposal Galley  ($900)
Anti-Fouling Bottom Paint, Black (Just Done September 2016)($4,595)
(2) Rod Holders integrated into Cockpit Gunnels, Self Draining  ($595)
Volvo Penta Line Cutters on Pod Drives  ($650)​
TOTAL OPTIONS AND UPGRADES COST-               $375,000+
Transom Area
• Dual transom entry doors with stainless steel frame & hardware
• S.S. grab rails on transom
• Transom storage compartment with fiberglass liner & one-piece actuated door. Dedicated storage with easy access to items and large opening to the trunk space.
• Two (2) 10" S.S. pop-up cleats
• 70" hydraulic swim platform w/recessed handrail, telescoping S.S. swim ladder, & four (4) pad eyes UPGRADE
• Recessed transom shower, hot & cold water
• Fresh water washdown outlet w/25 ft. coiled blue hose
• Electric grill UPGRADE
Aft Cockpit
• Storage with access in cockpit sole
• Molded-in forward facing lounge and port and starboard cockpit aft facing seats with storage below
• Teak cockpit table with hi-lo actuator and Ottomans UPGRADE
• Molded-in steps to deck walkways & swim platform. Safety handrails above deck walkway steps.
• Cockpit LED courtesy lighting
• Teak decking, aft deck UPGRADE
• See Salon and Helm Area for main stereo component details. Two exterior JL ®Audio speakers and JL® Audio 8" subwoofer powered by a JL® Audio M400/4 digital amp.
• Weather covers for cockpit furniture
• Cockpit aft facing camera for docking UPGRADE
• (2) Rod holders integrated into cockpit gunnels, self draining UPGRADE
Flybridge
• Stainless steel floating steps with teak step treads
• Access hatch for flybridge steps
• Double wide helm seat on electric slide
• Centerline console with Garmin electronics package
• Hardtop with arch and forward supports, two (2) Bomar® hatches, and safety railings
• Entertainment center with refrigerator, sink, cutting board, trash receptacle, and storage
• Icemaker UPGRADE
• Starboard lounge with top access insulated cooler aft
• Port lounge with top access storage aft
• Aft sun lounge, convert to forward and aft facing seating
• Clarion® CMS5 head unit powered by JL Audio M series digital amp with four (4) JL Audio component speakers and JL Audio 8" subwoofer with tuned enclosure. Clarion® unit accepts USB/MP3 and has integrated Bluetooth.
• Weather covers for helm console, helm chairs, and aft sun lounge
• Red/white/blue LED hardtop lights
• 4 Sided Strataglass enclosure UPGRADE
• "Sea Grass" flooring UPGRADE
General Cabin Features
• Architectural teak interior wood with grain-filled finish & Chilewich® wall covering throughout
• Solid teak floor in salon, lower atrium, utility room, and VIP/forward stateroom. Master stateroom & risers in forward VIP stateroom are carpeted.
• Three skylights with built-in blinds
• 120V outlets throughout
• 12V LED lighting throughout
• KVH Tracvision TV5 SAT TV UPGRADE
• Dirt Devil central vacuum system UPGRADE
Salon and Lower Helm Area
• Aft window & sliding doors with duette blinds and custom marine tint
• Duette blinds and custom marine tint for port & starboard salon windows
• 40" LCD TV mounted on a hi-lo actuator (concealed when not in use) & storage compartment. Includes Polk® Audio HT3000 SurroundBar and Blu-Ray player.
• Polk® PA450UM head unit powered by JL® Audio M400/4 digital amp with two JL® Audio 7.7" component speakers and JL® Audio 8" subwoofer with tuned enclosure. Head unit accepts USB/MP3 and has integrated bluetooth. Independent wall mounted volume controls for interior & cockpit sound.
• Marine Air Systems® 40,000 BTU salon air conditioning system
• Opening port and starboard side windows
• Stidd® captain's chair with vertical, fore, & aft adjustment. Includes Garmin® GRID armrest remote for standard Volvo® Glass Cockpit integrated electronics package.
• Companion chair with adjustable backrest for facing forward or aft
• Port sofa with storage & high gloss teak table on hi-lo pedestal. Seating for four.
• Helm with drink holders, 12V and 120V outlets, & 17.5" leather-wrapped steering wheel
Central Galley
• Safety handrails
• Quartz countertops
• S.S. undermount sinks with hot/cold water faucet
• Recessed three-burner electric cooktop, exhaust fan, and backsplash
• Dual Isotherm® 120V drawer units - one refrigerator/refrigerator and one refrigerator/freezer
• Microwave/convection oven
• Storage drawers below counter top
• Upper storage cabinets
• Trash receptacle
• Beverage/wine cooler in galley to starboard UPGRADE
• Garbage disposal UPGRADE
Master Stateroom
• Private entrance to master stateroom and head
• Full beam master stateroom with hullside windows for natural lighting & blinds for windows. Opening ports for ventilation in master stateroom & head.
• Carpeted floor
• Olympic queen pedestal berth with UPGRADED pillowtop memory foam mattress, quilt, and pillow shams
• Divided storage compartment below berth, manually actuated with gas springs.
• Shelves, starboard side, fore & aft of headboard
• Port side lounge/settee
• Cedar-backed hanging locker
• Overhead indirect lighting
• Two (2) reading lights, independently switched
• Marine Air Systems® 16,000 BTU air conditioning system for master stateroom and master head.
• Samsung® 29" flat screen TV
• Samsung® Blu-Ray DVD player
• Bose® Soundlink® portable bluetooth speaker system
• Washer/Dryer combo unit UPGRADE
Master Head
• Full frame door with private master stateroom entry
• Fiberglass stall shower with sump pump, glass shower door, & teak seat. Overhead waterfall shower head.
• Teak countertop with solid surface accents, vessel sink, hot/ cold water faucet
• Lighted upper medicine cabinet with mirror
• Lower vanity storage
• Privacy shades for opening portlights
• Solid teak floor
• VacuFlush® toilet
• Exhaust fan
• Air conditioning vent (controls in master stateroom)
VIP Statement
• Private entry to VIP head
• Solid teak floor with carpeted risers
• Queen size pedestal berth, splits to make double berths. UPGRADED pillow top memory foam mattresses, quilts, pillow shams, and storage under the berths.
• Bi-fold entry doors
• Cedar-backed hanging locker, starboard
• Upper hullside cabinets, port & starboard
• Opening portlights (2) with privacy shades
• Opening deck hatch
• Two (2) reading lights, independently switched
• Marine Air Systems® 10,000 BTU air conditioning system
• LCD TV and Blu-Ray player UPGRADE
VIP/Day Head
• Full frame doors with entry from VIP stateroom & atrium
• Fiberglass stall shower with sump pump, glass door, & teak seat
• Teak countertop with solid surface accents, vessel sink, hot/ cold water faucet
• Lighted upper medicine cabinet with mirror
• Lower vanity storage
• Solid teak floor
• VacuFlush® toilet
• Exhaust fan
• Air conditioning vent (controls in VIP stateroom)
Third Stateroom
Located to Port
Over/Under Twin Bunks
Instrumentation, Safety and Equipment
• Tiara custom 12V/24V DC & 120V/240V AC electrical system with master distribution panels in the galley
• One (1) 240V AC 50 amp 65' dockside power cord with Glendinning® cable recoiler
• One (1) 120V AC 30 amp 65' dockside power cord
• Cable TV inlets/outlets with 65' dockside cord
• TV & AM/FM radio antennas
• Onan® 13.5kw diesel generator with sound shield & helm indicator
• Battery chargers (2), 80 amp & 16 amp
• 12V/24V multiple bank battery system with batteries & remote battery switches. Four (4) engine batteries & six (6) house batteries.
• Electrical bonding system
• High output alternators, 115 amp
• Ritchie® SuperSport SS2000 compass
• Propellers, Counter Rotating, 2 Per Pod
• Trim tabs, Lenco Automatic UPGRADE
• Seakeeper 9 gyro stabilizer UPGRADE
• Engine room acoustical insulation with lighting
• Racor® fuel filters/water separators, engines & generator
• Raw water intake strainers, engines & generator
• Vibration mounts, engines & generator
• Plate mounted, thru-bolted engine system
• Five (5) port oil changing system, main engines & generator
• Beede® indicator LED's for aft bilge pump, mid bilge pump, forward bilge pump, & generator
• Three (3) automatic/manual electric bilge pumps with monitors at helm, 2,000 GPH each; one (1) forward, one (1) mid & one (1) aft
• Two (2) aluminum fuel tanks, total capacity 650 gallons In-line fuel vent filters & fuel shut-off valves on each tank.
• Dockside water inlets, aft deck & anchor locker
• One (1) fresh water tank, 150 gallons
• One (1) holding tank, 86 gallons, with deck discharge & holding tank vent filter
• Fresh water tank/holding tank monitor
• Fresh water pressure system with ten (10) GPM pump
• One (1) water heater, 20 gallons
• Kahlenberg® chrome dual trumpet air horn
• FE-227 agent automatic/manual fire extinguisher system for engine room
• Carbon monoxide detectors & smoke detectors in all staterooms & salon
• Dedicated storage for dock lines & fenders
• USCG/international LED navigation lighting
• NMMA certified vessel using ABYC standards
• Macerator overboard discharge system UPGRADE
• Engine room camera UPGRADE
• Volvo Penta line cutters on pod drives UPGRADE
Volvo Electronics and Navigational Equipment
• Active Corrosion Protection
• Volvo® electronic engine controls & steering system
• Low speed, cruise control & trip computer software
• Volvo® IPS Joystick Plus control
• Volvo® exhaust bypass
• Three (3) port oil changing system, main engines and generator

Volvo® Glass Cockpit integrated electronics package:

• Two Volvo® 15" displays with GRID armrest remote
• Volvo® autopilot
• Joystick driving
• GPS antenna
• Garmin® 604 HD 4 ft./6kw open array radar and pedestal
• Garmin® VHF200 & GHS10 handheld radios
• Garmin® GSD24 sounder
• 1kw transducer
• ACR RCL 100 remote searchlight UPGRADE
Bow Deck
• One (1) Bomar® extruded aluminum opening forward deck hatch with built-in Ocean Air® screens & privacy covers
• One-piece welded, 316L S.S. 1 1/4" bow rail & staff
• Flush forward anchor locker with overboard drain and freshwater washdown UPGRADE
• Concealed Lewmar CPX3 automatic rope/chain anchor windlass system with Lewmar's handheld tethered deluxe remote control & a switch at helm, one (1) 12" S.S. foredeck cleat, rope line, chain rode and SS anchor
• Windshield cover
• Recessed chaise lounge sun pad with cup holders and handholds. Includes weather cover.
Hull and Deck
• DuPont solid color hull paint- Flag Blue UPGRADE
• DuPont® solid painted bootline, Carbon
• Underwater lights (3) blue LED UPGRADE
• Deck side engine air intake system with built-in step for boarding
• Bronze seacocks on all underwater thru-hull fittings
• Tiara custom diamond pattern non-skid deck & cockpit surfaces
• Wood and foam core stringers, encapsulated by hand-laid fiberglass, are integrated to the hull
• Gelcoated & fiberglass-lined bilge areas
• Molded in hullside windows with opening ports
• Poly rubrail with 316L S.S. cap
• Eight (8) 12" S.S. cleats for lines
• Tiara custom composite flybridge, aluminum windshield frame with tempered safety glass, safety handrails, & a windshield wiper system with three (3) washer/wipers.
• LED navigation & courtesy lights
Disclaimer
The Company offers the details of this vessel in good faith but cannot guarantee or warrant the accuracy of this information nor warrant the condition of the vessel. A buyer should instruct his agents, or his surveyors, to investigate such details as the buyer desires validated. This vessel is offered subject to prior sale, price change, or withdrawal without notice.
For Sale By Tom George Yacht Group
343 Causeway Blvd Suite 210
Dunedin, Florida, 34698
US