2016 Cantiere delle Marche Darwin 86
$7,200,000 EUR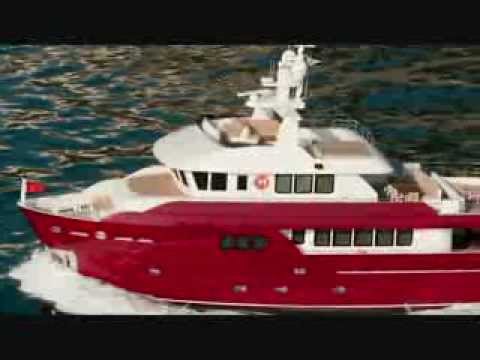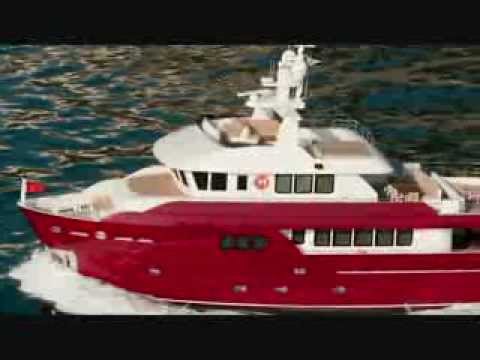 2016 Cantiere delle Marche Darwin 86
2016 Cantiere delle Marche Darwin 86 | 1 of 36
2016 Cantiere delle Marche Darwin 86 | 2 of 36
2016 Cantiere delle Marche Darwin 86 | 3 of 36
2016 Cantiere delle Marche Darwin 86 | 4 of 36
2016 Cantiere delle Marche Darwin 86 | 5 of 36
2016 Cantiere delle Marche Darwin 86 | 6 of 36
2016 Cantiere delle Marche Darwin 86 | 7 of 36
2016 Cantiere delle Marche Darwin 86 | 8 of 36
2016 Cantiere delle Marche Darwin 86 | 9 of 36
2016 Cantiere delle Marche Darwin 86 | 10 of 36
2016 Cantiere delle Marche Darwin 86 | 11 of 36
2016 Cantiere delle Marche Darwin 86 | 12 of 36
2016 Cantiere delle Marche Darwin 86 | 13 of 36
2016 Cantiere delle Marche Darwin 86 | 14 of 36
2016 Cantiere delle Marche Darwin 86 | 15 of 36
2016 Cantiere delle Marche Darwin 86 | 16 of 36
2016 Cantiere delle Marche Darwin 86 | 17 of 36
2016 Cantiere delle Marche Darwin 86 | 18 of 36
2016 Cantiere delle Marche Darwin 86 | 19 of 36
2016 Cantiere delle Marche Darwin 86 | 20 of 36
2016 Cantiere delle Marche Darwin 86 | 21 of 36
2016 Cantiere delle Marche Darwin 86 | 22 of 36
2016 Cantiere delle Marche Darwin 86 | 23 of 36
2016 Cantiere delle Marche Darwin 86 | 24 of 36
2016 Cantiere delle Marche Darwin 86 | 25 of 36
2016 Cantiere delle Marche Darwin 86 | 26 of 36
2016 Cantiere delle Marche Darwin 86 | 27 of 36
2016 Cantiere delle Marche Darwin 86 | 28 of 36
2016 Cantiere delle Marche Darwin 86 | 29 of 36
2016 Cantiere delle Marche Darwin 86 | 30 of 36
2016 Cantiere delle Marche Darwin 86 | 31 of 36
2016 Cantiere delle Marche Darwin 86 | 32 of 36
2016 Cantiere delle Marche Darwin 86 | 33 of 36
2016 Cantiere delle Marche Darwin 86 | 34 of 36
2016 Cantiere delle Marche Darwin 86 | 35 of 36
2016 Cantiere delle Marche Darwin 86 | 36 of 36
$7,200,000 EUR
Active
New
2016
Darwin 86
Fort Lauderdale, Florida, US
Power
85ft 8in / 26.11 m
24ft 5in / 7.44 m

Caterpillar
C12
Inboard
Diesel
Steel
2014-02-08
2016-10-27
2293591
7,000nm range at 8.5 knots
6,000nm range at 10 knots
4 cabin layout with full beam master and huge VIP cabin that can be considered a second master
Steel hull, full displacement
Superior build quality
Italian style
Each Cantiere delle Marche yacht is custom built for the individual client and has a personality of its own.

Whether it is the custom color of the hull & superstructure, layout of the sundeck, interior decor, or the general arrangement floor plan - every detail is customized for that specific buyer.

Combining quality, style, over engineering, & a family approach to business and the end result is a shipyard unlike any other.

When you decide to build a yacht at Cantiere delle Marche you truly become part of the family and start on a long adventure ending with the delivery of a personalized yacht that exceeds your highest expectations.
OVERVIEW
The Cantiere delle Marche 'Darwin 86' is a true explorer yacht: steel displacement hull, long range,  go-anywhere mentality and basically a commercial ship disguised as a yacht. The build quality exceeds classification requirements and is a testament to the yards goals of exceeding client's expectations.
 
195 gross tons, close to a 6,000+ nm range, large tenders, expansive lazzarrette space that can be configured into a custom dive shop, storage for fishing gear, additional freezer/refrigeration for provisioning, water sports equipment, advanced navigation equipments equivalent to that found on much larger 50+ meter mega-yachts - are all examples of what make the Darwin 86 a true world traveler. Her systems are autonomous and meant to be efficient & reliable so that the guests & crew on-board can reach the far corners of the worlds oceans in safety & all done in the comforts of yacht quality luxury finishes.

Each Darwin 86 is built to order specifically at the request of the individual buyer. The interior decor, layout & accommodations, exterior deck spaces, lazzarrette, tenders & toys are all chosen as per each clients needs & requirements.

In 14 months from the time contracts are finalized the Darwin 86 is delivered to the client.

Complete technical & build specifications, multiple General Arrangement floor plans, additional interior & exterior pictures, navigation & communication equipment proposals are all available upon request.

The Darwin 86 is like nothing else on the market today - client testimonials, numerous awards, countless articles, superior craftsmanship showcase Cantiere delle Marche as the highest build quality in the world, and all finished with Italian style.
SUMMARY OF A DARWIN 86
The Darwin 86 is a beautiful and muscular horse, bred for its intelligence and willingness to work. The same goes for Cantiere delle Marche's Darwin series, a range of sturdy explorer-style vessels "bred"—or rather, developed—for their long-range and seakeeping abilities.
CdM hired naval architect Sergio Cutolo of Hydro Tec to design and engineer a range of yachts for owners seeking to fulfill their dream of a safe adventure at sea. The hull boasts a high bow and low fuel consumption yielding a range of up to 7,000 nm at 8.5 knots.
Within the Darwin's oceangoing package are the kind of refinements you'd expect to find aboard a luxury yacht, including a refined décor and high-end equipment. 
BOAT INTERNATIONAL - ARTICLE ON DARWIN 86
If there's ever a time for a yacht to put her seaworthiness to the test, it's during a 5,000 nautical-mile maiden voyage across the Atlantic. Add a few storms into the mix – one doling out 58-knot winds – including the tail end of Hurricane Sandy, and you really find out what an explorer yacht is made of.

It was under these conditions that Percheron, the second Darwin 86 launched by Cantiere delle Marche (CDM), traveled from Ancona, Italy, to Florida, arriving just in time for her US debut at the Fort Lauderdale International Boat Show. Reporting only a minor glitch in the bilge pump sensor during the crossing, Percheron proved her ocean-going ability and lived up to her name.

'We named the yacht Percheron [after] a French breed of draught horse, originally from La Perche, near Normandy,' says her owner. 'It is known for endurance, toughness and adaptability to different climates and conditions. I believe the Darwin [class] is all of that.'

It was Charles Darwin, after all, who expounded that it is not the strongest of the species that survives, nor the most intelligent, but the one most responsive to change. Adaptability is key to CDM's Darwin class, both in the yachts' responsiveness to challenging weather conditions and in the design itself. The steel-hulled, 26.2 meter 86 series shares the same platform, as well as the same exterior styling and naval architecture by Sergio Cutolo, but each boat can be adapted to an owner's needs.

'That's the beauty of the metal boat,' says Vasco Buonpensiere, CDM's director of sales and marketing, 'the fact that you can really customize them.' From modifications of the exterior lines (see the difference between the bows of Percheron and the first Darwin 86, Vitadimare 3, or the completely different Furst 60) to layouts and detailing joinery, CDM offers an extraordinary amount of customization for a yacht of this size. While the builder has only been on the private yacht scene for a few years, it has decades of experience in commercial shipbuilding, and in many ways approaches a 26 meter yacht as it would a 70 meter ship.

'We start with a blank piece of paper – they all say that, but in this case it means that the only limits I give in designing the interior and layout are the main structural bulkheads and the tested naval platform,' says Buonpensiere. 'Whatever is not structural can be changed.'

For Percheron's owner, adapting the Darwin 86 meant creating a family friendly explorer vessel. He had owned yachts and traveled to the usual spots, but the 43-year-old had plans for extended cruising with his young brood, which includes children aged one, two, three and 14. 'We regularly have family and children on board, so full-displacement, robustness, stability both in cruise and at anchor and general safety features, were given high importance,' says the owner. 'Also key was [the] ability to cruise long stretches, serviceability and reliable systems.'

Iroko, a heavy-duty wood used outdoors on working boats, was chosen indoors on Percheron for its durability. Low sofas in the saloon are comfortable for children and adults alike, while large windows offer views. Instead of a second saloon, the sky lounge above is a playroom with a plethora of entertainment including a PlayStation. To host a family with four children for long-term travel, Percheron needed personalized cabins. For the younger children, the lower-deck starboard cabin has two upper berths and one lower with pop-up rails. There is considerable floor space and wardrobe space under one of the upper berths, as well as generous headroom to make it adult friendly. The mother requested an extra-large bath in the en suite where she could bathe all three small children at once.

The full-beam master is also on the lower deck, almost amidships. A partition wall separates the bed, with custom fabric headboard, from the office. Elm painted white, used throughout the yacht, lends a calming effect to this space. The decision to place the master here was easy, as Buonpensiere explains. 'These are explorer yachts, meant to cruise extensively during the night, so [main deck] isn't the best place to have the cabin. Second, on this size of boat, a main-deck master cabin is never going to be as large as the one below.'

Instead, crew and operational areas take up prime real estate forward of the saloon: the galley to port; crew mess starboard; two en suite cabins for the captain and two crew forward; the bridge just above. Not only does sequestering the crew area allow yacht operations without interrupting guests, but on long voyages, it is important crew have their own space. But this design is not meant to divide guests and crew at all times. The crew mess with washing machine, dryer and three fridges, has a sofa for five where the owner might sit for his morning coffee or the children can take a meal.

Percheron is designed for long range, in both her endurance and in her provisioning prowess. She has another three large fridges in the galley and a big freezer below. 'We have a volume normally seen on a boat of 35 meters,' says Buonpensiere. 'You have this volume, but the cost of a 24 meter boat – buying it, maintaining it… We're giving a lot of boat for the money.'

On the bridge, it's most easy to forget you're on a 26 meter boat, where at 5.4 meters up, you feel the height of the yacht. This feeling won over Percheron's owner. '[She] had the same interior space as a 110-foot (33 meter) fiberglass boat we had been looking at,' he says, 'and 25 to 50 per cent more than other new designs of similar LOA that we considered.'

While much attention has been paid to her interior spaces, Percheron's outdoor realms haven't been neglected. The aft deck, which has a day-head and shower, is purposefully sparse to accommodate seating, playing or tender stowage. One level up, the sundeck has a huge C-shaped sofa, ideal for al-fresco dining. Forward of the bridge is an inviting bow lounge-seat.

CDM's DNA in shipbuilding is exemplified in the 86's exceptionally spacious engine room. There is excellent headroom and space to crawl under the engine: easy access that's designed to facilitate frequent maintenance. Other ideas passed down from larger vessels include a bilge oil cleaner, useful on Percheron's trek to the Eco-conscious Galápagos Islands, the first of many far-flung adventures for the owner and his family.

A yacht called Darwin using technology to adapt to the island chain that Charles Darwin himself made famous… We think he would've approved
SPECIFICATIONS
DIMENSIONS
| | |
| --- | --- |
| Length, overall | 26.10m / 85.63 ft |
| Length, waterline | 22.87m / 75.00 ft |
| Beam, maximum | 7.43m / 24.42 ft |
| Depth, amidship | 4.00m / 13.12 ft |
| Draught, at full load | 2.30m / 7.55 ft |
| Displacement, full load | 195t / 192 long ton |
TANK CAPACITIES 
| | |
| --- | --- |
| Diesel Oil | 38.000 l / 10050 US gal |
| Fresh Water | 3.400 l / 900 US gal |
| Black Water | 1.000 l / 260 US gal |
| Grey Water | 2.100 l / 550 US gal |
| Clean/Dirty Oil | 420 + 420 l / 110 + 110 US gal |
| Ballast (fresh water) | 4.000 l / 1060 US gal |
| Bilge | 1.000 l / 260 US gal |
PROPULSION 
| | |
| --- | --- |
| Engines | 2 x CAT C12 287kW @ 1800 RPM |
| Transmission | 2 x ZF W325 i+3.958:1 |
| Diesel Generator | 2 x 50kW Kohler or equivalent |
| Bow/Stern Thrusters | Electric 35/25 kW |
| Stabilizer Fins  | Electrical |
PERFORMANCE 
| | |
| --- | --- |
| Max continuous speed | 11.5 knots |
| Cruising speed | 10.0 knots |
| Range | 5300 nmi @ 8.5 knots |
ACCOMMODATION 
Guest : 8 (+2) p / 4 Cabins
Crew : 4 p / 2 Cabins
CdM SHIPYARD MISSION STATEMENT
The organisational structure of the Cantiere delle Marche Shipyard is flexible and highly skilled, thanks to a team that has designed and built thousands of metres of steel and aluminium ships in leading shipyards, both in Italy and abroad. On the strength of this wealth of know-how, plus its long-term relationships with the industry's leading professionals, the Cantiere delle Marche Shipyard is capable of working alongside its clients throughout the design, development and construction of any steel or aluminium yacht, guaranteeing attentive management of each phase of the effort by teams assigned to that particular project, so as to ensure the top-flight quality and production excellence typical of all the Shipyard's vessels.
Disclaimer
The Company offers the details of this vessel in good faith but cannot guarantee or warrant the accuracy of this information nor warrant the condition of the vessel. A buyer should instruct his agents, or his surveyors, to investigate such details as the buyer desires validated. This vessel is offered subject to prior sale, price change, or withdrawal without notice.
All enclosed photos are that of the Darwin 86 Sistership
For Sale By Denison Yacht Sales - Dania Beach
850 NE 3rd Street #205 Harbour Towne Marina
Dania Beach, Florida, 33004
US