2016 Reliant Commuter 40
$649,000 USD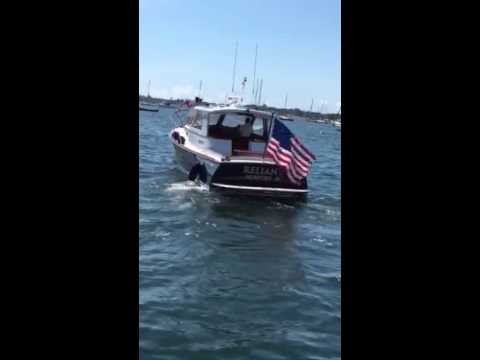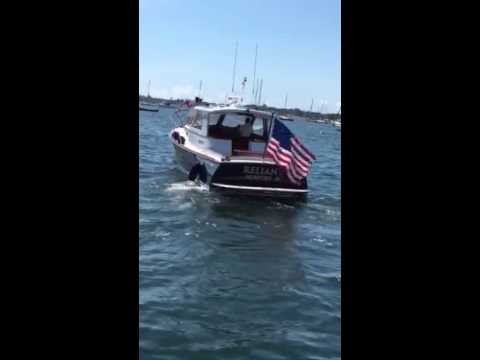 2016 Reliant Commuter 40
2016 Reliant Commuter 40 | Reliant Anchor Deployment System
2016 Reliant Commuter 40 | 2 of 33
2016 Reliant Commuter 40 | 3 of 33
2016 Reliant Commuter 40 | 4 of 33
2016 Reliant Commuter 40 | 5 of 33
2016 Reliant Commuter 40 | 6 of 33
2016 Reliant Commuter 40 | 7 of 33
2016 Reliant Commuter 40 | 8 of 33
2016 Reliant Commuter 40 | 9 of 33
2016 Reliant Commuter 40 | 10 of 33
2016 Reliant Commuter 40 | 11 of 33
2016 Reliant Commuter 40 | 12 of 33
2016 Reliant Commuter 40 | 13 of 33
2016 Reliant Commuter 40 | 14 of 33
2016 Reliant Commuter 40 | 15 of 33
2016 Reliant Commuter 40 | 16 of 33
2016 Reliant Commuter 40 | 17 of 33
2016 Reliant Commuter 40 | 18 of 33
2016 Reliant Commuter 40 | 19 of 33
2016 Reliant Commuter 40 | 20 of 33
2016 Reliant Commuter 40 | 21 of 33
2016 Reliant Commuter 40 | 22 of 33
2016 Reliant Commuter 40 | 23 of 33
2016 Reliant Commuter 40 | 24 of 33
2016 Reliant Commuter 40 | 25 of 33
2016 Reliant Commuter 40 | 26 of 33
2016 Reliant Commuter 40 | 27 of 33
2016 Reliant Commuter 40 | 28 of 33
2016 Reliant Commuter 40 | 29 of 33
2016 Reliant Commuter 40 | 30 of 33
2016 Reliant Commuter 40 | 31 of 33
2016 Reliant Commuter 40 | 32 of 33
2016 Reliant Commuter 40 | 33 of 33
$649,000 USD
Active
Used
2016
Commuter 40
Newport, Rhode Island, US
Power
40ft / 12.19 m
Yanmar
Inboard
Diesel
Fiberglass
2015-09-21
2016-09-24
1907529
OWNER WANTS TO SELL THIS ONE SO THAT HE
CAN BUY A BIGGER ONE
BIG PRICE REDUCTION SPRING 2016
This 2016 Reliant Commuter 40 is currently in Key West, Florida, but heading back to Newport by early summer. As of May, she has started the journey north.
Resulting from decades of design expertise with Alden and Trumpy Yachts, the designers of
this Reliant Commuter 40 have exceeded expectations once again with the entire Reliant series. This is your opportunity to be one of the first to own one of their next generation motor yachts.
Reliant is a new American yacht company. The builds and designs are comparable to other high end yacht companies, but offered at a VERY competitive price. One client commented at the Newport Boat Show that it was in fact much better quality than ********. (Enter the first high quality yacht builder name that comes to mind here).
Fresh from her SUCCESSFUL public debuts at the 2015 Newport & Annapolis  Boat Shows, this 2016 Commuter 40 is now available for sale because the owner, who had this one built, has fallen afoul of the age old sailors problem of needing a bigger boat. His now grown up family, who had drifted away from the water, took one look at this beautifully designed and exquisitely detailed motor yacht and want back in. Consequently, he now needs a second cabin, and therefore you can now benefit by owning this magnificent vessel yourself - at a significantly lower price than a new one would cost.
At 40 feet, this makes traveling by sea a luxurious experience. Varnished and satin finished mahogany throughout, along with real marble counter tops, this yacht shows incredibly well. The bathroom on this beauty was compared to a 5 star hotel bathroom. (We were told it was so far and above anything seen before on a yacht of this caliber that we couldn't call it a "head").
Powered by twin Yanmar 320 diesel engines with straight shafts, she cruises around 24 knots with a WOT of 30. Consistent performance provides around 1 gallon per mile economy, so at 30 knots, she'll use 30 gallons, at 24 knots, 24 gallons etc. Current hours are under 300 as of September 2016.
Outfitted with a 5kw Cummins Onan generator, which is so well insulated you almost have to lift the hatch to make sure she's running, 4" Mylar foam laminated with lead insulation in the engine room, two Racor 75/900 max fuel filters, 36 * 9" dual cylinder trim tabs and Delta-T mist eliminators complete the mechanical aspects of this yacht.
Radar and GPS Chart Plotter, bow thruster, full engine, battery and tank gauges, all easily accessible from the helm. Added safety provided by the Yanmar Sub Throttle, which is a separate mechanism for starting the engines should you lose all power to the standard controls. A Fusion Stereo system is installed for maximum listening pleasure. You can also connect to your iPhone playlist.
She comes with mooring lines, fenders (with covers), fire extinguishers, life preservers, burgee staff (along with the Reliant Burgee), varnished 1 1/4 inch * 60 inch flag staff and ensign with socket mount, fog bell, horn and swim ladder.
The anchor and rode deserves special mention. The anchor is a Delta stainless steel with 250 ft of 1/2 inch laid nylon line with 15 ft of 5/16 inch galvanized chain leader. But more importantly, and far more aesthetically pleasing, is the Reliant Anchor Deployment System (RADS). RADS is a simple mechanism that stows the anchor in (of all places) the anchor locker. No more line snagging anchor hanging over the bow. Simply drop the anchor when it's needed, and as most boats like this are either on a mooring or tied to a dock, how often is that? See attached pictures.
The helm has separate seating for the captain and mate, and just aft is seating for 4 with plush padded seats, with a full white canvas enclosure with Eisinglass for full visibility if under way with the enclosure in place. Aft of the bridge deck is yet another conversation area with Sunbrella cushioned seating for 5 or 6 along with inlaid cocktail table.
Down below the quality just speaks for itself. Expert craftsmanship is obvious. The starboard side bathroom mentioned above comes again with mahogany finish, marble counter tops, stainless steel sink, head and separate stand up shower with complete privacy door (not a screen or glass door).
The port side galley down configuration has a 2 burner stove, microwave, refrigerator, hot and cold faucets over dual sinks, plenty of storage cabinets and drawers on roller guides, with brass accent handles, and again classic marble counter tops.
Forward of the galley is the very comfortable master berth with queen size mattress and privacy door.
For more detailed information see the attached Specifications page, and be sure to watch the video to see her under way.
This yacht can be viewed by appointment only. Please see the Listing Agent.
Dimensions
Principle Specifications
LOA                                  40' 4"
LOA w swim platform       43' 4"
Beam                               11' 4"
LWL                                 36' 9"
Displacement              16,800 lbs
Draft - Hull                        2' 6"
Draft - Prop                      3' 7"
Water                              80 gallons
Fuel                               265 gallons
Hull
Fiberglass laminate with cored structural frames, bi-directionally laminated to produce exceptionally strong structure.
Ten Year Warranty against osmotic hull blistering.
Lateral and transverse beam stringer system to distribute loads and proved torsional and for and aft rigidity
Hull interior - Accessible bilge spaces coated with white epoxy pain to provide smooth easily cleaned surfaces
Sole Bearing Timbers - solid mahogany, epoxy coated
Bottom - painted with two coats of International bottom paint, Ablative Copolymer Technology anti-fouling paint.
Boot Top - Single stripe, Awlgrip paint system used.
Name & Hailport done in Burled Gold
Hull Exterior - Blue - using Awlgrip paint system
Cove Stripe - Gold using Awlgrip paint system.
Deck
Helm station with two forward and two side clear fixed windows. Includes double windshield wipers with fresh water spray controls.
Toe Rail - custom jointed varnished mahogany cap and rub rail with SS nosing
Ports -Six side opening ports witch screens, recessed into cabin sides
Deck Hatches - One large Lewmar overhead hatch and two medium Lewmar deck harches. Aft are wrap around open windows inset for Eisenglass
Quarter and Midship chocks - Integral chocks set into toe rail, two port, two stbd.
Mooring Cleats - Stainless steel. Two 10" forward cleats, two 8" springline cleats and two aft 8" cleats
Eyebrows - Varnished teak brow moldings along cabin house sides
Scuppers - Four stainless scuppers in aft cockpit sole
Flag Pole Socket - High gloss varnished mahogany flag pole and at stern and SS welded in socket on bow pulpit
Bow Pulpit - Fabricated from 1" diameter heavy wall stainless steel tubing.
Deck Anchor - Hinged anchor arm recessed in deck compartment for deployment. The Reliant Anchor Deployment System
Deck Joinery and Trim - Varnished mahogany with smooth high gloss finish
Deck, Cockpit - Laid teak sole in cockpit and bridge deck.
Windlass - Lofrans, 1000W, 12V stainless windlass with controls at helm station and at bow
Swim platform - Large teak surfaced platform with Stainless Steel frame. Dinghy cleats and boarding grabrail. Removable stainless steel swim ladder mounted at swim platform
Superstructure - Laminated marine plywood with fiberglass and epoxy exterior. Exterior painted Awlgrip white using Awlgrip paint system
Ventilation - Two Nicro Fico, stainless steel, solar vents provided overhead in head and galley.
General Interior
Material Selection - Mahogany woodwork and marble counter tops
Finish - Fully varnished interior with satin bulkheads
Hanging Lockers - Fully finished interiors
Berth Cushions - Sunbrella covered, 6" thick polyurethane foam, zippered covers
Cockpit - Sunbrella helm seat and settee upholstery
Cabin Doors - Inset into wood door frames
Drawers - Dovetail jointed solid mahogany-sided drawers glide on roller guides with stops
Overheads - Custom crafted V-grooved white planked overheads with overhead lighting controlled by bulkhead mounted rocker switches.
Hull ceilings - Varnished wood battens outboard of berths to match interior wood
Cabin Sole - Cabins, passageways, galley are mahogany with maple splines.
Head - Head and shower bulkheads to match interior woods.
Countertops - marble
Standard Arrangement Plan
Bridge Deck - Forward starboard steering station with custom helm seat and with custom steering console. Aft port and starboard are large upholstered settees. Entertainment center and electrical panel to port.
Galley - Located to port below. Fully applianced with 2 burner stove, microwave, refrigerator and doublesink.
Aft cockpit - Standard teak sole. Cockpit with Sunbrella covers. Storage provided under seating. Large deck hatch with pneumatic lift assist pistons.
Head - Separate head and stall shower compartments. Head provides vanity, cabinet and linen storage. Framed mirror, bath towel racks, hand towel rings, glass and soap holders. Large shower compartment with shower sump.
Forward Master Stateroom - Large center line double berth with filler cushion and drawers
with deep double drawers under. Hanging locker and built in cabinets to port and starboard.
Galley
Stove - 110V electric cook-top with two burner solid heating elements.
Refrigeration - 12 volt DC under counter refrigerator/freezer
Microwave Oven
Sink - Stainless Steel double bowl, galley sink and Franke faucet with spray handle.
Dry good storage lockers are located outboard
Marble counter tops
Steering
Wheel Steering - Hydraulic power steering system is used incorporating a cylinder with hydraulic pump
Compass - Plastimo compass, 6" diameter with protective hood. Installed at helm station
Controls - Ultraflex, hydraulic steering with dual lever shift/throttle controls.
Mechanical
Engines - Twin Yanmar 320 hp engines. Installed with special vibration absorbing engine mounts.
Engine Panel - All electric including gauges for RPM, oil pressure, voltage, temperatureand audible alarm for over temperature and low oil pressure, fuel.
Fuel fill - High speed fill
Shafts - 316 Stainless Steel 2" shafts, tomm diameter
Propellers - Two bronze 4 blade props
Stuffing Box - Dripless shaft stuffing box
Fuel Tank - Stainless steel fuel tanks with baffle plates and inspection ports
Fuel filters - Two Racor 75/900 max fuel filters with selection valving
Engine Room Insulation - 4" mylar foam laminated with lead insulation
Fire Extinguishing System - Automatic type installed in engine space
Trim Tabs - 36*9" dual cylinder trim tabs with helm indicators
Generator - Onan 5kw with sound shield
Engine Ventillation - Engine room ventilation fans. Delta-T mist eliminators at house sides with matching paint color
Plumbing
Water - HDPE fresh water tank with electric gauges and access port
Potable Water System - US FDA formulatin lined hose, polybutylene piping
Water pressure - Jabsco 12V DC fresh water pump with pressure tank.
Water Heater - Whale eleven gallon, 40L, operates both from engine and 110V AC
Sinks - Franke stainless steel in galley and Grohe stainless steel, mirror finish head sinks
Head Faucets - Grohe, European style chrome bronze faucet in head
Galley Faucet - Franke, European style chrome bronze
Toilets - Tecma electric marine toilet connected to holding tank with deck discharge and valving for use outside restricted waters.
Sanitation Device- Type III, 30 Gal. holding tank with Jabsco electric pump for underwater discharge
Shower Sump Pump- Feed through strainer to Whale Gulper 320 power diaphragm pump with overboard discharge. Stainless shower tray with teak grate
Bilge Pumps - Three Rule 2000 bilge pumps, with level sensors
Inlet and Discharge Fittings - Thru hull fittings with labeled seacocks on all underwater connections. Plumbing lines labelled with function and flow direction.
Tank Gauges - Water, fuel and holding tank level monitoring system
Engine Room Faucet - Fresh water outlet in engine room
Deck shower - Fresh water shower aft with hot and cold water
Electrical
DC Switchboard -DC voltmeter, DC ammeter, with DC circuit breaker positions, 12 volt DC electrical system
AC Switchboard - With ship/shore power selector, main breaker for each power source, polarity indicator, volt meter, ammeter, & 8 branch circuit beakers.
Engines Starting Circuit - Dedicated alternator charges engine starting bank of two, 200 amp hour maintenance free batteries, one for each engine.
Ship Service Electrical Feed - Dedicated alternator charges two maintenance free 200 amp hour batteries
Inverter - 1.5 kw inverter provided for convenience running small 110V appliances
DC Power Selection - Dual switching system permits independent selection of battery engine bank for starting or ship operation
Bulkhead lights - Two stainless steel bulkhead lights with extension arms and shades in master stateroom
Courtesy Lights - Seven courtesy lights, including four exterior and three interior
Overhead Lights - Ten polished, chrome interior overhead lights.
AC Outlets - 2 cabin, 2 saloon, 1 galley, i head and one in engine compartment
Engine Room Lights - Fluorescent lighting provided in engine compartment
Outlets - Six 120VAC outlets. Head and galley are GFI protected
AC System - 3-wire galvanic protected ground, 250V, 32 Ampere service system
AC Service - NEMA standard locking type chrome inlet fitting, white 50 foot cordset with galvanic isolator, # 10 AWG
Shore Power - With isolation transformer. Outlet connection located at transom
Battery Charger - Marine, 80 amp, multi stage multi bank electronic charger for gel batteries
Navigation Lights - Aqua Signal port and starboard running lights, Aqua Signal bow and masthead light, Aqua Signal stern light
Galvanic Bonding System - Common buss ground plate for underwater metals
Forced Ventilation - Blower for engine compartment
Fume Sensor - Carbon Monoxide detector installed in accordance with ABYC
Convenience Light - Vimar, self charging flash light built into Master Stateroom electrical outlet.
Loose Gear & Safety Equipment
Anchor and Rode - Delta SS primary anchor and 250 feet of 1/2" laid nylon line with 15 feet of 5/16" galvanized chain leader
Anchor - Galvanized spare anchor and line
Mooring Lines - Four 40ft length 5/8" laid nylon dock lines
Fenders - Four 10" * 26" ribbed pneumatic fenders with lines
Fender Covers - Four soft fabric fender covers
Fire Extinguishers - Four dry chemical type
Life Preservers - Six type 1 life preservers with reflective material
Colors - Varnished 1 1/4' * 60" flag staff & 4' * 6' yacht ensign, socket mount
Burgee Staff - Stainless steel flag staff and pulpit socket mount
Burgee - Reliant 16" * 24" bow pennant
Fog Bell - Cast fog bell for emergency sounding
Boat Hook - 8' telescoping aluminum
Horn - Chrome plated trumpet, 12 volt electric Marco Electric pneumatic horn
DC Plugs - Soft wood tapered plugs affixed to each underwater thru-hull fitting
Swim Ladder - Telescoping stainless swim ladder mounted under swim platform
Default
The Company offers the details of this vessel in good faith but cannot guarantee or warrant the accuracy of this information nor warrant the condition of the vessel. A buyer should instruct his agents, or his surveyors, to investigate such details as the buyer desires validated. This vessel is offered subject to prior sale, price change, or withdrawal without notice.
For Sale By Rudders & Moorings Yacht Sales, LLC
83 Windward Lane
Bristol, Rhode Island, 02809
US