1985 Bertram 46 Flying Bridge Convertible
$94,900 USD
1985 Bertram 46 Flying Bridge Convertible | 1985 Bertram 46 Flying Bridge Convertible - Photo #1
1985 Bertram 46 Flying Bridge Convertible | 1985 Bertram 46 Flying Bridge Convertible - Photo #2
1985 Bertram 46 Flying Bridge Convertible | 1985 Bertram 46 Flying Bridge Convertible - Photo #3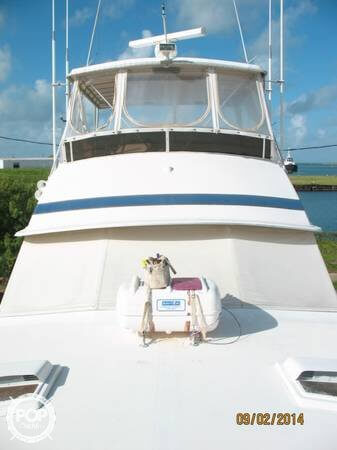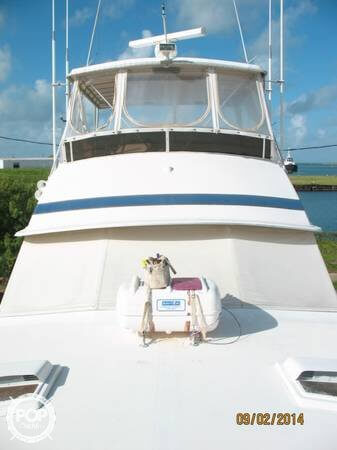 1985 Bertram 46 Flying Bridge Convertible | 1985 Bertram 46 Flying Bridge Convertible - Photo #4
1985 Bertram 46 Flying Bridge Convertible | 1985 Bertram 46 Flying Bridge Convertible - Photo #5
1985 Bertram 46 Flying Bridge Convertible | 1985 Bertram 46 Flying Bridge Convertible - Photo #6
1985 Bertram 46 Flying Bridge Convertible | 1985 Bertram 46 Flying Bridge Convertible - Photo #7
1985 Bertram 46 Flying Bridge Convertible | 1985 Bertram 46 Flying Bridge Convertible - Photo #8
1985 Bertram 46 Flying Bridge Convertible | 1985 Bertram 46 Flying Bridge Convertible - Photo #9
1985 Bertram 46 Flying Bridge Convertible | 1985 Bertram 46 Flying Bridge Convertible - Photo #10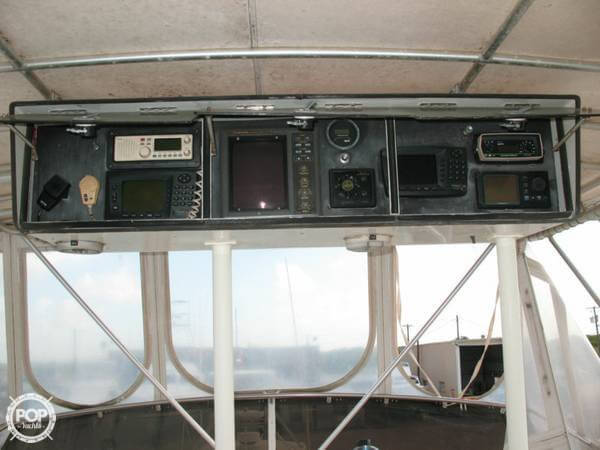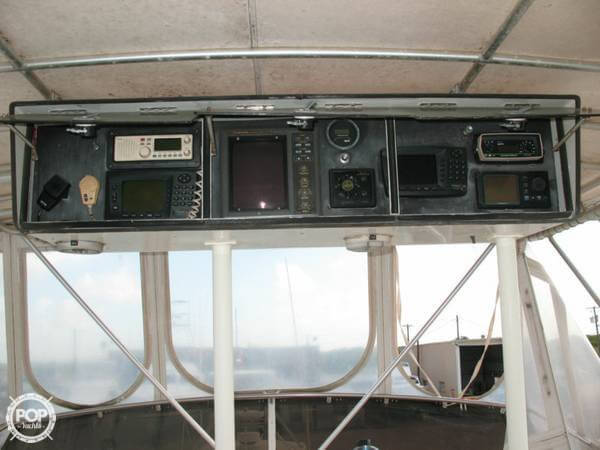 1985 Bertram 46 Flying Bridge Convertible | 1985 Bertram 46 Flying Bridge Convertible - Photo #11
1985 Bertram 46 Flying Bridge Convertible | 1985 Bertram 46 Flying Bridge Convertible - Photo #12
1985 Bertram 46 Flying Bridge Convertible | 1985 Bertram 46 Flying Bridge Convertible - Photo #13
1985 Bertram 46 Flying Bridge Convertible | 1985 Bertram 46 Flying Bridge Convertible - Photo #14
1985 Bertram 46 Flying Bridge Convertible | 1985 Bertram 46 Flying Bridge Convertible - Photo #15
1985 Bertram 46 Flying Bridge Convertible | 1985 Bertram 46 Flying Bridge Convertible - Photo #16
1985 Bertram 46 Flying Bridge Convertible | 1985 Bertram 46 Flying Bridge Convertible - Photo #17
1985 Bertram 46 Flying Bridge Convertible | 1985 Bertram 46 Flying Bridge Convertible - Photo #18
1985 Bertram 46 Flying Bridge Convertible | 1985 Bertram 46 Flying Bridge Convertible - Photo #19
1985 Bertram 46 Flying Bridge Convertible | 1985 Bertram 46 Flying Bridge Convertible - Photo #20
1985 Bertram 46 Flying Bridge Convertible | 1985 Bertram 46 Flying Bridge Convertible - Photo #21
1985 Bertram 46 Flying Bridge Convertible | 1985 Bertram 46 Flying Bridge Convertible - Photo #22
1985 Bertram 46 Flying Bridge Convertible | 1985 Bertram 46 Flying Bridge Convertible - Photo #23
1985 Bertram 46 Flying Bridge Convertible | 1985 Bertram 46 Flying Bridge Convertible - Photo #24
1985 Bertram 46 Flying Bridge Convertible | 1985 Bertram 46 Flying Bridge Convertible - Photo #25
1985 Bertram 46 Flying Bridge Convertible | 1985 Bertram 46 Flying Bridge Convertible - Photo #26
1985 Bertram 46 Flying Bridge Convertible | 1985 Bertram 46 Flying Bridge Convertible - Photo #27
1985 Bertram 46 Flying Bridge Convertible | 1985 Bertram 46 Flying Bridge Convertible - Photo #28
1985 Bertram 46 Flying Bridge Convertible | 1985 Bertram 46 Flying Bridge Convertible - Photo #29
1985 Bertram 46 Flying Bridge Convertible | 1985 Bertram 46 Flying Bridge Convertible - Photo #30
1985 Bertram 46 Flying Bridge Convertible | 1985 Bertram 46 Flying Bridge Convertible - Photo #31
1985 Bertram 46 Flying Bridge Convertible | 1985 Bertram 46 Flying Bridge Convertible - Photo #32
1985 Bertram 46 Flying Bridge Convertible | 1985 Bertram 46 Flying Bridge Convertible - Photo #33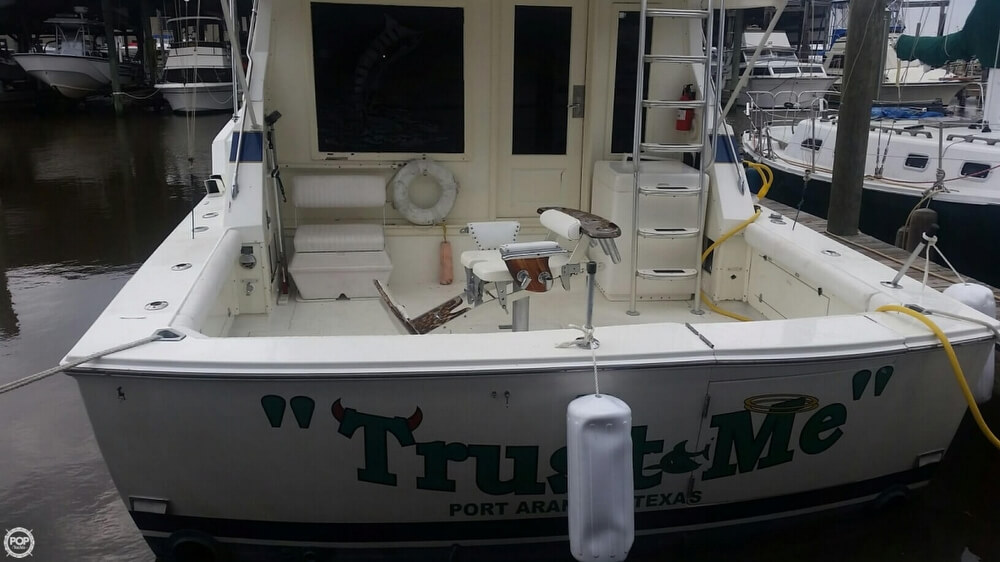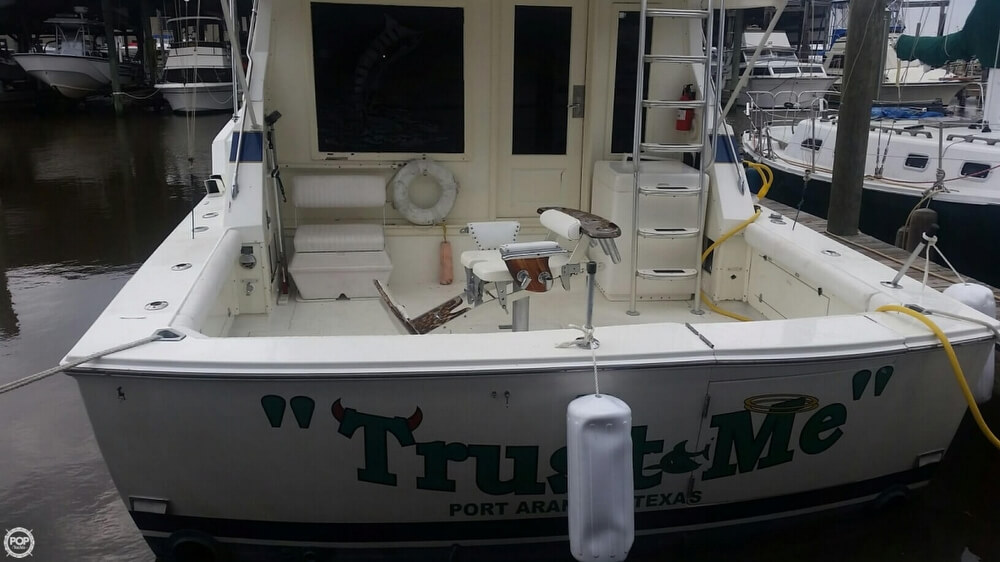 1985 Bertram 46 Flying Bridge Convertible | 1985 Bertram 46 Flying Bridge Convertible - Photo #34
1985 Bertram 46 Flying Bridge Convertible | 1985 Bertram 46 Flying Bridge Convertible - Photo #35
$94,900 USD
Available
Used
1985
46 Flying Bridge Convertible
Ingleside, Texas, US
Power
069926
46ft / 14.02 m
16ft / 4.88 m

Detroit Diesel
8-v92ti
Inboard
Diesel
24000
2016-07-11
2016-07-11
1855279
- Stock #069926 -

Please submit any and ALL offers - your offer may be accepted! Submit your offer today!

At POP Yachts, we will always provide you with a TRUE representation of every Boats we market. We encourage all buyers to schedule a survey for an independent analysis. Any offer to purchase is ALWAYS subject to satisfactory survey results.

Take a look at ALL ***35 PICTURES*** of this Boats on our main website at POPYACHTS DOT COM. We appreciate that you took your time to look at our advertisement and we look forward to speaking with you!
ConditionAs of 5/28/15

Fresh bottom job and new zincs. Boat has been out of the water for some time receiving many recent mechanical upgrades. to make sure she is ready for you!

Price includes full buff and wax and new canvas enclosure being completed now.

Seller has taken good care of this one for some time.

Great shape over all.

She is turn key and ready to go.

The engines are mechanically sound with recent updates.

Services have been provided when needed.

Come see if this one is for you!
Navigational Equipment - Chartplotter
- Compass
- Depth Instrument
- Depth Sounder
- Navigation Lights
Mechanical - Bilge Blower
- Bilge Pump
- Bow Pulpit
- Cooling System (Closed Cooling)
- Engine Alarms
- Engine Location (Engine Room)
- Engine Room Lighting
- Flybridge
- Fuel Tank (736 Gallons)
- Fuel Tank Location (Under Flooring)
- Gearbox
- GPS
- Hand Rails
- Holding Tanks (60 Gallons)
- Starting Type (Turn Key)
- Steering (Power)
- Transmission
- Windlass
Electrical Systems - 110v AC Outlets
- 12 V DC Outlets
- Accessory Switches
- Alternator
- Battery
- Battery Location (Engine Room)
- Circuit Breaker Panel
- Cockpit Lighting
- Docking Lights
- Engine Room Lighting
- Fuel Gauge
- Gauges
- Generator (Phasor Brand 12.5 KW)
- Horn
- Oil Pressure Gauge
- Shore Power
- Shore Power Cord
- Speakers
- Stereo
- Tachometer
- Water Heater
- Wiring Systems
Accommodations - A/C Heat
- Berth
- Cabin Door
- Cabinets
- Drink Holders
- Flooring
- Galley
- Head
- Microwave
- Upholstery (Good Condition.)
Deck Gear - Access Door
- Anchor
- Bow Rail
- Captain's Chair
- Lines
- Live Well
- Mooring Lines
- Non-skid Deck
- Outriggers
- Prep Station
- Raw Water Washdown
- Rocket Launchers
- Rod Holders
- Rod Storage
- Steering Wheel
- Storage
- Swim Ladder
Safety Equipment - Fire Extinguisher
- Fume Detector
For Sale By POP Yachts
6384 Tower Lane, Unit A
Sarasota, Florida, 34240
US