2000 Bayliner Ciera 2858 Command Bridge
$28,000 USD
2000 Bayliner Ciera 2858 Command Bridge | 2000 Bayliner Ciera 2858 Command Bridge - Photo #1
2000 Bayliner Ciera 2858 Command Bridge | 2000 Bayliner Ciera 2858 Command Bridge - Photo #2
2000 Bayliner Ciera 2858 Command Bridge | 2000 Bayliner Ciera 2858 Command Bridge - Photo #3
2000 Bayliner Ciera 2858 Command Bridge | 2000 Bayliner Ciera 2858 Command Bridge - Photo #4
2000 Bayliner Ciera 2858 Command Bridge | 2000 Bayliner Ciera 2858 Command Bridge - Photo #5
2000 Bayliner Ciera 2858 Command Bridge | 2000 Bayliner Ciera 2858 Command Bridge - Photo #6
2000 Bayliner Ciera 2858 Command Bridge | 2000 Bayliner Ciera 2858 Command Bridge - Photo #7
2000 Bayliner Ciera 2858 Command Bridge | 2000 Bayliner Ciera 2858 Command Bridge - Photo #8
2000 Bayliner Ciera 2858 Command Bridge | 2000 Bayliner Ciera 2858 Command Bridge - Photo #9
2000 Bayliner Ciera 2858 Command Bridge | 2000 Bayliner Ciera 2858 Command Bridge - Photo #10
2000 Bayliner Ciera 2858 Command Bridge | 2000 Bayliner Ciera 2858 Command Bridge - Photo #11
2000 Bayliner Ciera 2858 Command Bridge | 2000 Bayliner Ciera 2858 Command Bridge - Photo #12
2000 Bayliner Ciera 2858 Command Bridge | 2000 Bayliner Ciera 2858 Command Bridge - Photo #13
2000 Bayliner Ciera 2858 Command Bridge | 2000 Bayliner Ciera 2858 Command Bridge - Photo #14
2000 Bayliner Ciera 2858 Command Bridge | 2000 Bayliner Ciera 2858 Command Bridge - Photo #15
2000 Bayliner Ciera 2858 Command Bridge | 2000 Bayliner Ciera 2858 Command Bridge - Photo #16
2000 Bayliner Ciera 2858 Command Bridge | 2000 Bayliner Ciera 2858 Command Bridge - Photo #17
2000 Bayliner Ciera 2858 Command Bridge | 2000 Bayliner Ciera 2858 Command Bridge - Photo #18
2000 Bayliner Ciera 2858 Command Bridge | 2000 Bayliner Ciera 2858 Command Bridge - Photo #19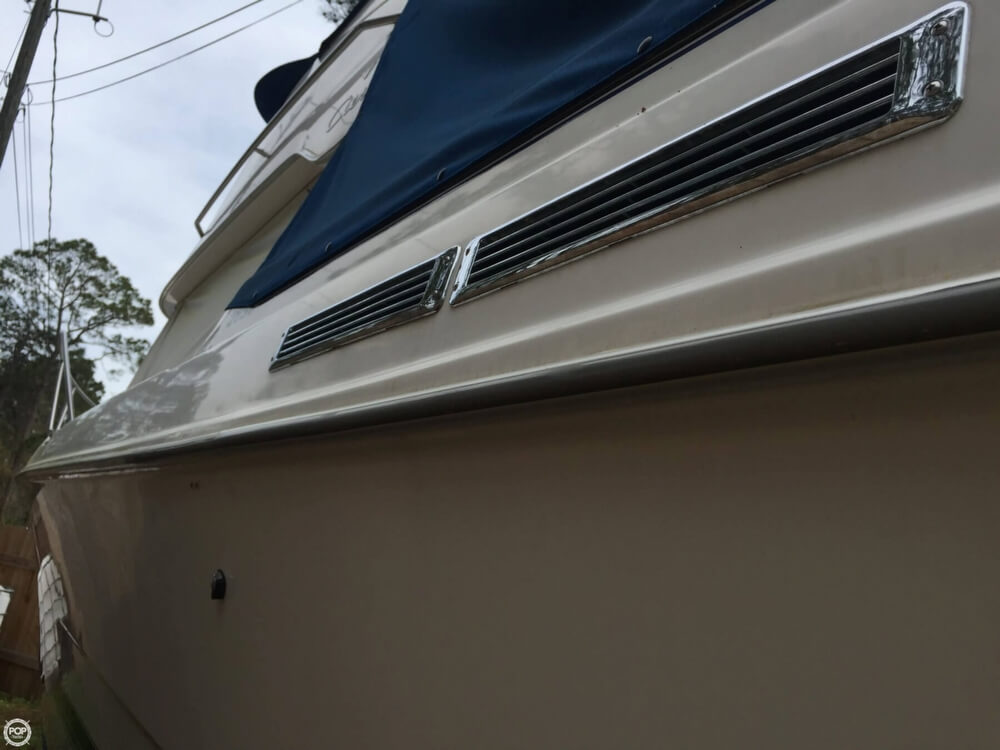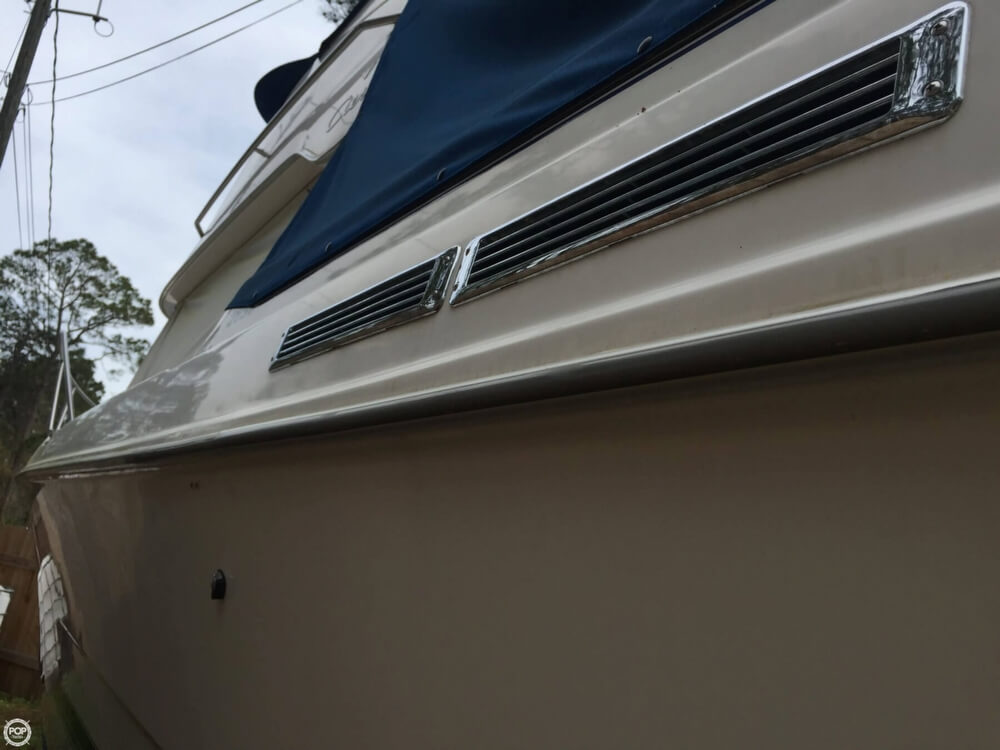 2000 Bayliner Ciera 2858 Command Bridge | 2000 Bayliner Ciera 2858 Command Bridge - Photo #20
2000 Bayliner Ciera 2858 Command Bridge | 2000 Bayliner Ciera 2858 Command Bridge - Photo #21
2000 Bayliner Ciera 2858 Command Bridge | 2000 Bayliner Ciera 2858 Command Bridge - Photo #22
2000 Bayliner Ciera 2858 Command Bridge | 2000 Bayliner Ciera 2858 Command Bridge - Photo #23
2000 Bayliner Ciera 2858 Command Bridge | 2000 Bayliner Ciera 2858 Command Bridge - Photo #24
2000 Bayliner Ciera 2858 Command Bridge | 2000 Bayliner Ciera 2858 Command Bridge - Photo #25
2000 Bayliner Ciera 2858 Command Bridge | 2000 Bayliner Ciera 2858 Command Bridge - Photo #26
2000 Bayliner Ciera 2858 Command Bridge | 2000 Bayliner Ciera 2858 Command Bridge - Photo #27
2000 Bayliner Ciera 2858 Command Bridge | 2000 Bayliner Ciera 2858 Command Bridge - Photo #28
2000 Bayliner Ciera 2858 Command Bridge | 2000 Bayliner Ciera 2858 Command Bridge - Photo #29
2000 Bayliner Ciera 2858 Command Bridge | 2000 Bayliner Ciera 2858 Command Bridge - Photo #30
2000 Bayliner Ciera 2858 Command Bridge | 2000 Bayliner Ciera 2858 Command Bridge - Photo #31
2000 Bayliner Ciera 2858 Command Bridge | 2000 Bayliner Ciera 2858 Command Bridge - Photo #32
2000 Bayliner Ciera 2858 Command Bridge | 2000 Bayliner Ciera 2858 Command Bridge - Photo #33
2000 Bayliner Ciera 2858 Command Bridge | 2000 Bayliner Ciera 2858 Command Bridge - Photo #34
2000 Bayliner Ciera 2858 Command Bridge | 2000 Bayliner Ciera 2858 Command Bridge - Photo #35
2000 Bayliner Ciera 2858 Command Bridge | 2000 Bayliner Ciera 2858 Command Bridge - Photo #36
2000 Bayliner Ciera 2858 Command Bridge | 2000 Bayliner Ciera 2858 Command Bridge - Photo #37
2000 Bayliner Ciera 2858 Command Bridge | 2000 Bayliner Ciera 2858 Command Bridge - Photo #38
2000 Bayliner Ciera 2858 Command Bridge | 2000 Bayliner Ciera 2858 Command Bridge - Photo #39
2000 Bayliner Ciera 2858 Command Bridge | 2000 Bayliner Ciera 2858 Command Bridge - Photo #40
$28,000 USD
Available
Used
2000
Ciera 2858 Command Bridge
St. Augustine, Florida, US
Power
102047
28ft / 8.53 m
10ft / 3.05 m

Mercruiser
7.4 Mpi
Inboard/outboard
Unleaded
Fiberglass
8100
2016-07-04
2016-07-04
2243612
- Stock #102047 -

This Boats was SOLD on June 3.



At POP Yachts, we will always provide you with a TRUE representation of every Boats we market. We encourage all buyers to schedule a survey for an independent analysis. Any offer to purchase is ALWAYS subject to satisfactory survey results.

Take a look at ALL ***107 PICTURES*** of this Boats on our main website at POPYACHTS DOT COM. We appreciate that you took your time to look at our advertisement and we look forward to speaking with you!
ConditionOverall, this boat is in good shape; especially, for a 16 year old vessel. The trailer is the same; Good condition and comes with a spare tire. ***The owner is willing to sell the boat separate form the trailer. He will consider a $4000 reduction in the sale price, should the next buyer want to remove it.*** This is a fresh water boat with only 3 months of salt use in 2015. Recent work to include manifolds and risers, water pump, impeller, bellows & seals, new shift and throttle cables, hydraulic pump for trim tabs and the vessel was bottom painted in 2015. Boat is ready for long or short range cruising. Reasonable offers to be entertained.
Navigational Equipment - Chartplotter (Via Garmin 740s)
- Compass (Ritchie)
- GPS (Garmin 740s)
- Navigation Lights
- Spotlight
- VHF (Uniden)
Mechanical - Bilge Pump
- Blower
- Trim Tabs
- Windlass
Electrical Systems - 110v AC Outlets
- 12 V DC Outlets
- AC Electric Panel
- Batteries
- Battery Charger
- Battery Perko Switch
- CD Player
- Fuel Gauge
- Gauges (Analog)
- Horn
- Hour Meter (295)
- Reverse Polarity
- Shore Power
- Speakers
- Stereo
- Water Heater
Accommodations - A/C Heat
- Berths
- Cabin Lighting
- Cabinets
- Carpet
- Dinette
- Enclosed Head With Toilet
- Flat Screen TV
- Fridge/freezer
- Galley
- Hanging Locker
- Hot Water System
- Microwave
- Pressurized Water
- Shower
- Sink
- Stove
- Tinted Windows
- Vanity
Construction - Bottom Paint
- Flybridge
- Radar Arch
Deck Gear - Anchor
- Anchor Locker
- Bimini
- Bow Rail
- Cockpit Cover
- Cockpit Seating
- Rod Holders
- Storage
- Swim Ladder
- Swim Platform
- Transom Door
- Upper Helm
- Windshield
Safety Equipment - Fire Extinguisher
For Sale By POP Yachts
6384 Tower Lane, Unit A
Sarasota, Florida, 34240
US