2000 Ocean Yachts 56 Super Sport
$575,000 USD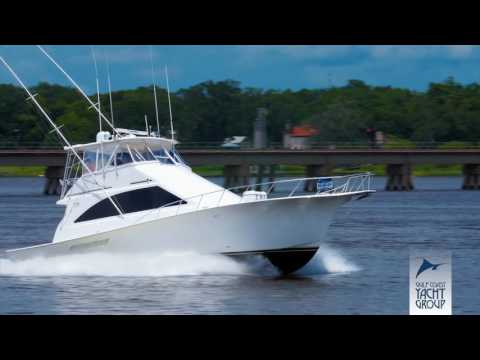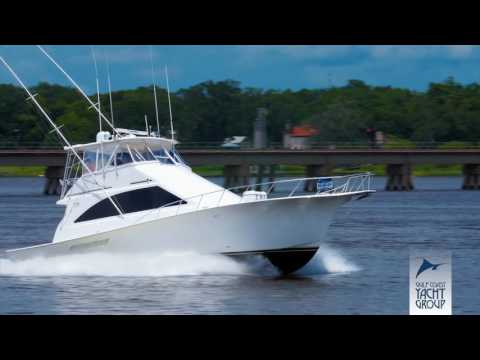 2000 Ocean Yachts 56 Super Sport
2000 Ocean Yachts 56 Super Sport | 1 of 76
2000 Ocean Yachts 56 Super Sport | 2 of 76
2000 Ocean Yachts 56 Super Sport | 3 of 76
2000 Ocean Yachts 56 Super Sport | 4 of 76
2000 Ocean Yachts 56 Super Sport | 5 of 76
2000 Ocean Yachts 56 Super Sport | 6 of 76
2000 Ocean Yachts 56 Super Sport | 7 of 76
2000 Ocean Yachts 56 Super Sport | 8 of 76
2000 Ocean Yachts 56 Super Sport | 9 of 76
2000 Ocean Yachts 56 Super Sport | 10 of 76
2000 Ocean Yachts 56 Super Sport | 11 of 76
2000 Ocean Yachts 56 Super Sport | 12 of 76
2000 Ocean Yachts 56 Super Sport | 13 of 76
2000 Ocean Yachts 56 Super Sport | 14 of 76
2000 Ocean Yachts 56 Super Sport | 15 of 76
2000 Ocean Yachts 56 Super Sport | 16 of 76
2000 Ocean Yachts 56 Super Sport | 17 of 76
2000 Ocean Yachts 56 Super Sport | 18 of 76
2000 Ocean Yachts 56 Super Sport | 19 of 76
2000 Ocean Yachts 56 Super Sport | 20 of 76
2000 Ocean Yachts 56 Super Sport | 21 of 76
2000 Ocean Yachts 56 Super Sport | 22 of 76
2000 Ocean Yachts 56 Super Sport | 23 of 76
2000 Ocean Yachts 56 Super Sport | 24 of 76
2000 Ocean Yachts 56 Super Sport | 25 of 76
2000 Ocean Yachts 56 Super Sport | 26 of 76
2000 Ocean Yachts 56 Super Sport | 27 of 76
2000 Ocean Yachts 56 Super Sport | 28 of 76
2000 Ocean Yachts 56 Super Sport | 29 of 76
2000 Ocean Yachts 56 Super Sport | 30 of 76
2000 Ocean Yachts 56 Super Sport | 31 of 76
2000 Ocean Yachts 56 Super Sport | 32 of 76
2000 Ocean Yachts 56 Super Sport | 33 of 76
2000 Ocean Yachts 56 Super Sport | 34 of 76
2000 Ocean Yachts 56 Super Sport | 35 of 76
2000 Ocean Yachts 56 Super Sport | 36 of 76
2000 Ocean Yachts 56 Super Sport | 37 of 76
2000 Ocean Yachts 56 Super Sport | 38 of 76
2000 Ocean Yachts 56 Super Sport | 39 of 76
2000 Ocean Yachts 56 Super Sport | 40 of 76
2000 Ocean Yachts 56 Super Sport | 41 of 76
2000 Ocean Yachts 56 Super Sport | 42 of 76
2000 Ocean Yachts 56 Super Sport | 43 of 76
2000 Ocean Yachts 56 Super Sport | 44 of 76
2000 Ocean Yachts 56 Super Sport | 45 of 76
2000 Ocean Yachts 56 Super Sport | 46 of 76
2000 Ocean Yachts 56 Super Sport | 47 of 76
2000 Ocean Yachts 56 Super Sport | 48 of 76
2000 Ocean Yachts 56 Super Sport | 49 of 76
2000 Ocean Yachts 56 Super Sport | 50 of 76
2000 Ocean Yachts 56 Super Sport | 51 of 76
2000 Ocean Yachts 56 Super Sport | 52 of 76
2000 Ocean Yachts 56 Super Sport | 53 of 76
2000 Ocean Yachts 56 Super Sport | 54 of 76
2000 Ocean Yachts 56 Super Sport | 55 of 76
2000 Ocean Yachts 56 Super Sport | 56 of 76
2000 Ocean Yachts 56 Super Sport | 57 of 76
2000 Ocean Yachts 56 Super Sport | 58 of 76
2000 Ocean Yachts 56 Super Sport | 59 of 76
2000 Ocean Yachts 56 Super Sport | 60 of 76
2000 Ocean Yachts 56 Super Sport | 61 of 76
2000 Ocean Yachts 56 Super Sport | 62 of 76
2000 Ocean Yachts 56 Super Sport | 63 of 76
2000 Ocean Yachts 56 Super Sport | 64 of 76
2000 Ocean Yachts 56 Super Sport | 65 of 76
2000 Ocean Yachts 56 Super Sport | 66 of 76
2000 Ocean Yachts 56 Super Sport | 67 of 76
2000 Ocean Yachts 56 Super Sport | 68 of 76
2000 Ocean Yachts 56 Super Sport | 69 of 76
2000 Ocean Yachts 56 Super Sport | 70 of 76
2000 Ocean Yachts 56 Super Sport | 71 of 76
2000 Ocean Yachts 56 Super Sport | 72 of 76
2000 Ocean Yachts 56 Super Sport | 73 of 76
2000 Ocean Yachts 56 Super Sport | 74 of 76
2000 Ocean Yachts 56 Super Sport | 75 of 76
2000 Ocean Yachts 56 Super Sport | 76 of 76
$575,000 USD
Active
Used
2000
56 Super Sport
Biloxi, Mississippi, US
Power
56ft / 17.07 m
Man
Inboard
Diesel
Fiberglass
1969-12-31
2016-07-21
2261429
Just Listed!! This Boat is really nice and is a proven fish catcher!! The only reason she is for sale is the owner no longer has any time to use her. She has low hours with many upgrades done through out the years.  All services are up to date and service records are available to show what all has been done. The 56 Super Sport has always been known for its ride and speed. This is what has made these boats so popular on the tournament trails.  With her upgraded 1300hp Mans she has a cruise of 32kts and only burning 70 gals an hour.
Some of the upgrades done to this boat are as follows;
-Newer Garmin 4212 on the bridge
-New Stereo and all new JL Audio speakers through out the bridge and cockpit
-New TV's though out the cabin and staterooms
-New fridge in galley And much more!!
This is a great boat for fishing tournaments because of her speed. She is also a great boat for  someone who likes to to travel because of her  additional fuel for range and comfortable and spacious salon and large staterooms.  She has a 3 stateroom 3 head layout. This allows for plenty of room to accommodate guests or a crew.
Disclaimer
The Company offers the details of this vessel in good faith but cannot guarantee or warrant the accuracy of this information nor warrant the condition of the vessel. A buyer should instruct his agents, or his surveyors, to investigate such details as the buyer desires validated. This vessel is offered subject to prior sale, price change, or withdrawal without notice.
For Sale By Gulf Coast Yacht Group - Destin
385 Harbor Blvd.
Destin, Florida, 32541
US