2001 Smoker Craft Millentia 172
$14,450 USD
2001 Smoker Craft Millentia 172 | 2001 Smoker Craft Millentia 172 - Photo #1
2001 Smoker Craft Millentia 172 | 2001 Smoker Craft Millentia 172 - Photo #2
2001 Smoker Craft Millentia 172 | 2001 Smoker Craft Millentia 172 - Photo #3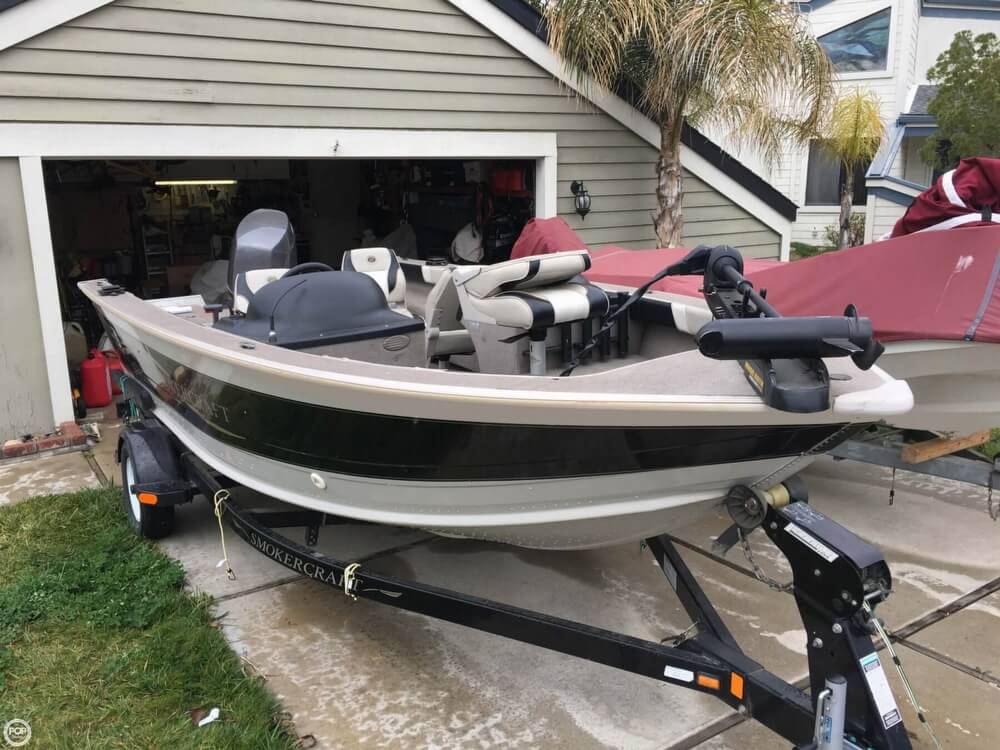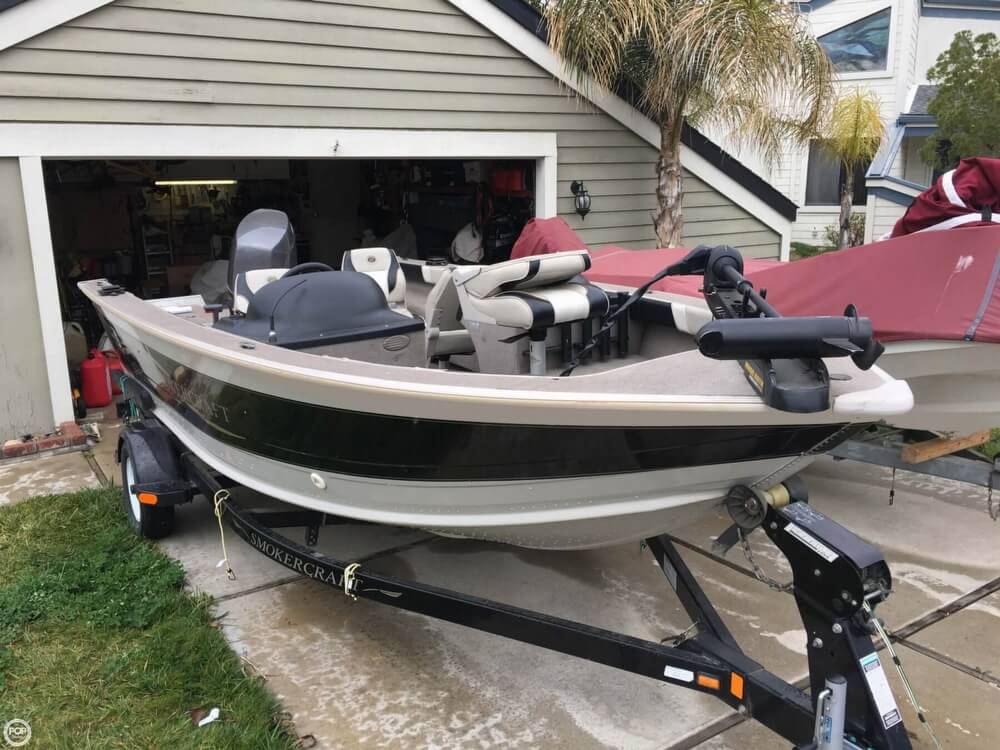 2001 Smoker Craft Millentia 172 | 2001 Smoker Craft Millentia 172 - Photo #4
2001 Smoker Craft Millentia 172 | 2001 Smoker Craft Millentia 172 - Photo #5
2001 Smoker Craft Millentia 172 | 2001 Smoker Craft Millentia 172 - Photo #6
2001 Smoker Craft Millentia 172 | 2001 Smoker Craft Millentia 172 - Photo #7
2001 Smoker Craft Millentia 172 | 2001 Smoker Craft Millentia 172 - Photo #8
2001 Smoker Craft Millentia 172 | 2001 Smoker Craft Millentia 172 - Photo #9
2001 Smoker Craft Millentia 172 | 2001 Smoker Craft Millentia 172 - Photo #10
2001 Smoker Craft Millentia 172 | 2001 Smoker Craft Millentia 172 - Photo #11
2001 Smoker Craft Millentia 172 | 2001 Smoker Craft Millentia 172 - Photo #12
2001 Smoker Craft Millentia 172 | 2001 Smoker Craft Millentia 172 - Photo #13
2001 Smoker Craft Millentia 172 | 2001 Smoker Craft Millentia 172 - Photo #14
2001 Smoker Craft Millentia 172 | 2001 Smoker Craft Millentia 172 - Photo #15
2001 Smoker Craft Millentia 172 | 2001 Smoker Craft Millentia 172 - Photo #16
2001 Smoker Craft Millentia 172 | 2001 Smoker Craft Millentia 172 - Photo #17
2001 Smoker Craft Millentia 172 | 2001 Smoker Craft Millentia 172 - Photo #18
2001 Smoker Craft Millentia 172 | 2001 Smoker Craft Millentia 172 - Photo #19
2001 Smoker Craft Millentia 172 | 2001 Smoker Craft Millentia 172 - Photo #20
2001 Smoker Craft Millentia 172 | 2001 Smoker Craft Millentia 172 - Photo #21
2001 Smoker Craft Millentia 172 | 2001 Smoker Craft Millentia 172 - Photo #22
2001 Smoker Craft Millentia 172 | 2001 Smoker Craft Millentia 172 - Photo #23
2001 Smoker Craft Millentia 172 | 2001 Smoker Craft Millentia 172 - Photo #24
2001 Smoker Craft Millentia 172 | 2001 Smoker Craft Millentia 172 - Photo #25
2001 Smoker Craft Millentia 172 | 2001 Smoker Craft Millentia 172 - Photo #26
2001 Smoker Craft Millentia 172 | 2001 Smoker Craft Millentia 172 - Photo #27
2001 Smoker Craft Millentia 172 | 2001 Smoker Craft Millentia 172 - Photo #28
2001 Smoker Craft Millentia 172 | 2001 Smoker Craft Millentia 172 - Photo #29
2001 Smoker Craft Millentia 172 | 2001 Smoker Craft Millentia 172 - Photo #30
2001 Smoker Craft Millentia 172 | 2001 Smoker Craft Millentia 172 - Photo #31
2001 Smoker Craft Millentia 172 | 2001 Smoker Craft Millentia 172 - Photo #32
2001 Smoker Craft Millentia 172 | 2001 Smoker Craft Millentia 172 - Photo #33
2001 Smoker Craft Millentia 172 | 2001 Smoker Craft Millentia 172 - Photo #34
2001 Smoker Craft Millentia 172 | 2001 Smoker Craft Millentia 172 - Photo #35
2001 Smoker Craft Millentia 172 | 2001 Smoker Craft Millentia 172 - Photo #36
2001 Smoker Craft Millentia 172 | 2001 Smoker Craft Millentia 172 - Photo #37
2001 Smoker Craft Millentia 172 | 2001 Smoker Craft Millentia 172 - Photo #38
2001 Smoker Craft Millentia 172 | 2001 Smoker Craft Millentia 172 - Photo #39
2001 Smoker Craft Millentia 172 | 2001 Smoker Craft Millentia 172 - Photo #40
$14,450 USD
Available
Used
2001
Millentia 172
Discovery Bay, California, US
Power
097197
17ft / 5.18 m
7ft / 2.13 m

Yamaha
F80tlrz
Outboard 4 Stroke
Unleaded
Aluminum
1330
5
2016-07-01
2016-07-01
2138154
- Stock #097197 -

Please submit any and ALL offers - your offer may be accepted! Submit your offer today!

Reason for selling is too many boats

At POP Yachts, we will always provide you with a TRUE representation of every Boats we market. We encourage all buyers to schedule a survey for an independent analysis. Any offer to purchase is ALWAYS subject to satisfactory survey results.

Take a look at ALL ***117 PICTURES*** of this Boats, AND A VIDEO, on our main website at POPYACHTS DOT COM. We appreciate that you took your time to look at our advertisement and we look forward to speaking with you!
ConditionThis boat has been extremely well maintained and there is only 40 hours on the Yamaha 4 stroke motor. The Trailer is in very good condition and tires have many more miles to go. The interior is in very good shape, no stains or rips on the carpet or seats.
Navigational Equipment - Fish Finder (Lowrance X85)
- Compass
Mechanical - Engine Cylinders (4 Cylinder)
- Engine Displacement (97.3)
- Trolling Motor (Minn Kota Maxxum 101)
Electrical Systems - Storage Batteries (3)
- Fuel Gauge
- Speedometer
- Tachometer
- Volt Meter
- 12 V DC Outlets
- Batteries (4 Batteries Total)
- Battery Charger
Construction - Aluminum
Deck Gear - Anchor
- Boat Cover (Full Boat Cover)
- Downrigger (2 Cannon Mag 20 DT)
- Live Well (2)
- Rocket Launchers (8)
- Rod Storage
For Sale By POP Yachts
6384 Tower Lane, Unit A
Sarasota, Florida, 34240
US