2005 Whiticar 76 Custom Sportfish
$3,999,000 USD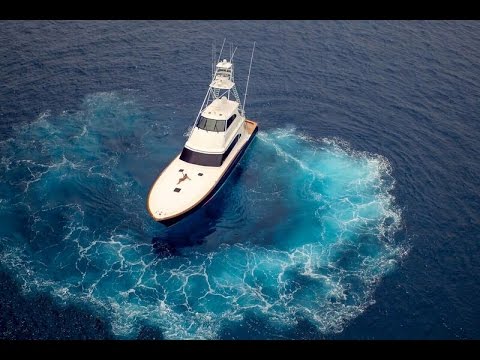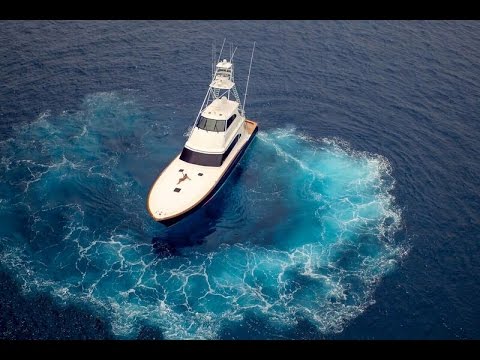 2005 Whiticar 76 Custom Sportfish
2005 Whiticar 76 Custom Sportfish | 1 of 83
2005 Whiticar 76 Custom Sportfish | 2 of 83
2005 Whiticar 76 Custom Sportfish | 3 of 83
2005 Whiticar 76 Custom Sportfish | 4 of 83
2005 Whiticar 76 Custom Sportfish | 5 of 83
2005 Whiticar 76 Custom Sportfish | 6 of 83
2005 Whiticar 76 Custom Sportfish | 7 of 83
2005 Whiticar 76 Custom Sportfish | 8 of 83
2005 Whiticar 76 Custom Sportfish | 9 of 83
2005 Whiticar 76 Custom Sportfish | 10 of 83
2005 Whiticar 76 Custom Sportfish | 11 of 83
2005 Whiticar 76 Custom Sportfish | 12 of 83
2005 Whiticar 76 Custom Sportfish | 13 of 83
2005 Whiticar 76 Custom Sportfish | 14 of 83
2005 Whiticar 76 Custom Sportfish | 15 of 83
2005 Whiticar 76 Custom Sportfish | 16 of 83
2005 Whiticar 76 Custom Sportfish | 17 of 83
2005 Whiticar 76 Custom Sportfish | 18 of 83
2005 Whiticar 76 Custom Sportfish | 19 of 83
2005 Whiticar 76 Custom Sportfish | 20 of 83
2005 Whiticar 76 Custom Sportfish | 21 of 83
2005 Whiticar 76 Custom Sportfish | 22 of 83
2005 Whiticar 76 Custom Sportfish | 23 of 83
2005 Whiticar 76 Custom Sportfish | 24 of 83
2005 Whiticar 76 Custom Sportfish | 25 of 83
2005 Whiticar 76 Custom Sportfish | 26 of 83
2005 Whiticar 76 Custom Sportfish | 27 of 83
2005 Whiticar 76 Custom Sportfish | 28 of 83
2005 Whiticar 76 Custom Sportfish | 29 of 83
2005 Whiticar 76 Custom Sportfish | 30 of 83
2005 Whiticar 76 Custom Sportfish | 31 of 83
2005 Whiticar 76 Custom Sportfish | 32 of 83
2005 Whiticar 76 Custom Sportfish | 33 of 83
2005 Whiticar 76 Custom Sportfish | 34 of 83
2005 Whiticar 76 Custom Sportfish | 35 of 83
2005 Whiticar 76 Custom Sportfish | 36 of 83
2005 Whiticar 76 Custom Sportfish | 37 of 83
2005 Whiticar 76 Custom Sportfish | 38 of 83
2005 Whiticar 76 Custom Sportfish | 39 of 83
2005 Whiticar 76 Custom Sportfish | 40 of 83
2005 Whiticar 76 Custom Sportfish | 41 of 83
2005 Whiticar 76 Custom Sportfish | 42 of 83
2005 Whiticar 76 Custom Sportfish | 43 of 83
2005 Whiticar 76 Custom Sportfish | 44 of 83
2005 Whiticar 76 Custom Sportfish | 45 of 83
2005 Whiticar 76 Custom Sportfish | 46 of 83
2005 Whiticar 76 Custom Sportfish | 47 of 83
2005 Whiticar 76 Custom Sportfish | 48 of 83
2005 Whiticar 76 Custom Sportfish | 49 of 83
2005 Whiticar 76 Custom Sportfish | 50 of 83
2005 Whiticar 76 Custom Sportfish | 51 of 83
2005 Whiticar 76 Custom Sportfish | 52 of 83
2005 Whiticar 76 Custom Sportfish | 53 of 83
2005 Whiticar 76 Custom Sportfish | 54 of 83
2005 Whiticar 76 Custom Sportfish | 55 of 83
2005 Whiticar 76 Custom Sportfish | 56 of 83
2005 Whiticar 76 Custom Sportfish | 57 of 83
2005 Whiticar 76 Custom Sportfish | 58 of 83
2005 Whiticar 76 Custom Sportfish | 59 of 83
2005 Whiticar 76 Custom Sportfish | 60 of 83
2005 Whiticar 76 Custom Sportfish | 61 of 83
2005 Whiticar 76 Custom Sportfish | 62 of 83
2005 Whiticar 76 Custom Sportfish | 63 of 83
2005 Whiticar 76 Custom Sportfish | 64 of 83
2005 Whiticar 76 Custom Sportfish | 65 of 83
2005 Whiticar 76 Custom Sportfish | 66 of 83
2005 Whiticar 76 Custom Sportfish | 67 of 83
2005 Whiticar 76 Custom Sportfish | 68 of 83
2005 Whiticar 76 Custom Sportfish | 69 of 83
2005 Whiticar 76 Custom Sportfish | 70 of 83
2005 Whiticar 76 Custom Sportfish | 71 of 83
2005 Whiticar 76 Custom Sportfish | 72 of 83
2005 Whiticar 76 Custom Sportfish | 73 of 83
2005 Whiticar 76 Custom Sportfish | 74 of 83
2005 Whiticar 76 Custom Sportfish | 75 of 83
2005 Whiticar 76 Custom Sportfish | 76 of 83
2005 Whiticar 76 Custom Sportfish | 77 of 83
2005 Whiticar 76 Custom Sportfish | 78 of 83
2005 Whiticar 76 Custom Sportfish | 79 of 83
2005 Whiticar 76 Custom Sportfish | 80 of 83
2005 Whiticar 76 Custom Sportfish | 81 of 83
2005 Whiticar 76 Custom Sportfish | 82 of 83
2005 Whiticar 76 Custom Sportfish | 83 of 83
$3,999,000 USD
Active
Used
2005
76 Custom Sportfish
Ft Lauderdale Boat Show, Florida, US
Power
76ft / 23.16 m
Mtu
16v2000
Inboard
Diesel
Wood
2016-02-22
2016-10-26
2249463
The "Boomer" is a one of a kind, exceptionally crafted enclosed bridge sportfisherman.   She is one of the best riding boats with 30 knot cruise speed and MTU engines that have just been serviced Oct 2015. The interior is matching teak with maple and teak flooring. She is a work of art, you could own a true masterpiece.
In 2015 she had over $600,000 in upgrades including new gyro Seakeeper 26, new teak decks and the hull was painted.
The listing on "Boomer" cannot do her justice. If you are interested in one of the finest sportfishing boats that is ready to take on the world, this is the boat for you. You must see this 76 Whiticar.
2005 76 Whiticar
Vessel Walkthrough
The "Boomer" is 4 stateroom, 5 head, galley up, with cockpit mezzanine and day head outside.
As you walk into the salon there is a wrap around sofa to port with storage and a beautiful custom high/low table in the center. There are two chairs to starboard with 42" plasma TV in cabinet that raises for great viewing. The electric panel is starboard for easy access and viewing.
The roomy galley is outfitted with the best appliances, making the cooking experience enjoyable. The galley also features a bar and table for four starboard, Meile dishwasher, 2 custom refrigerators, Corian countertops, full oven and cook top, GE microwave, coffee center, ice machine, and double sink.
The companionway is down a set of stairs and is curved to give it a great feel and provides privacy to the master stateroom.
The master stateroom is forward with rich mahogany and teak wood. It is a beautiful stateroom with plenty of storage space for all of your belongings. Plus a 40" LCD TV, DVD, AM/FM/CD with surround sound. All drawers and closets are cedar lined. Carpet is inset with maple and teak border.
The master head is forward with Corian countertops and sink; lots of storage and teak and maple sole with larger shower to port with seat. Vacuflush freshwater heads with blower system and built-in laundry hamper.
Port VIP stateroom, the guest cabin features a queen sized bed, cedar lined hanging locker, drawer with storage under bed. The entertainment center has an 18" LCD TV, DVD, AM/FM/CD player. The head has Corian counter tops, sink, large shower with seat, and Vacuflush head with laundry bin.
The starboard guest stateroom also features a queen sized, walk-around berth, cedar lined hanging locker, drawer under bed, entertainment center with 18" LCD TV, DVD, AM/FM/CD. The head has Vacuflush head and Corian counter tops.
The crews stateroom has a nice sized double bed with fold down second bunk, Vacuflush head, Corian counter tops and sink. The entertainment center has 18" LCD TV, DVD, AM/FM/CD and system monitoring panel.
The laundry room has Meile washer and dryer with stand up freezer with 6 drawers. The flooring is teak and maple with Corian counter tops.
Enclosed Flybridge
From the cockpit the spiral staircase brings you into the enclosed flybridge with custom wrap around windows, 3 Stidd captain's chairs and an L-shaped sofa with rod storage underneath. There is a chart table with drawer storage, roll-up chart compartment and sink. It has two sets of single lever controls with varnished pods; one forward and the other on the rear deck with electric window, this gives you the feel of fishing an open bridge boat. The electronics are set in the dash and wrap around you as you drive this beauty. Also has drop down TV for your viewing on the bridge.
Cockpit
The cockpit on "Boomer" is a raised mezzanine with raised seating which keep you out of the sun and provides great visibility.
Teak deck, NEW 2015
Seakeeper 26 gyro, NEW 2015
Custom Freeman watertight hatch, NEW 2015
18" diameter linear muffler, NEW 2015
Teak covering boards
Two fuel tanks with crossover 725 gallons each, NEW 2015
One fuel tank, 1000 gallons
90 gallon stainless steel Eskimo ice bar
Fresh and saltwater washdown
(2) Cockpit freezers
Gaff storage
Release Marine fighting chair
Transom door
Extra tackle storage
Oversized fish box
Large live well
(4) 50 amp shore inlet
Cockpit controls
Cockpit sink
Speakers
Indirect lighting
Fish winch under cabinet
Drink box refrigerated
Hull
The hull is cold molded construction glassed inside and out, 4 layers of mahogany planking.
(3) Underwater lights
Delta-T engine intakes
Dark blue hull, Painted 2015
Trim tabs
Teak transom
Red and white boot stripe
Forward Deck
Freeman water tight anchor locker hatch
Freshwater wash down
Anchor and rode
Teak toe rail
Side hand rails
Forward windlass hydraulic
(3) Bowmar hatches
Electronics
Bridge Electronics:
Garmin 15" 7215 gps w/ chirp sounder
Furuno Navnet 3D system w/gps, 25k 96 mi. radar
Sirius weather
AIS transponder
Simrad NSO system w/ gps, chirp sounder, 4g broadband digital 36 mi. radar
KVH V3 SAT phone/internet
KVH HD7 SAT TV
Four KEP 15' glass bridge monitors w/bridge view switching system
Two ICOM M604 VHFs
Four Furuno digital gauges: wind, rudder angle, water temp., depth
One Seakeeper color display pad. (new in 2015)
FLIR m-625l dual payload system with infrared camera and low light camera
One DIRECTV USA receiver w/DVR
One DIRECTV Latin America receiver
32" Samsung TV mounted in a drop down box
Fusion ms ip600 stereo/Sirius XM receiver
Phone system
AM/FM/CD/DVD/Sat
Nobletec plotter
Simrad autopilot
Spotlight
(2) EPIRBs
Trim tab
Wipers
Aft Console:
Simrad NSE 12" removable display
ICOM Command mic
Simrad autopilot remote
Salon:
DIRECTV USA receiver
DIRECTV Latin America receiver
Master Stateroom:
40" Samsung LCD TV
DIRECTV USA receiver
DIRECTV Latin America  receiver
Guest, crew staterooms:
DIRECTV USA receivers
Tower Electronics:
Simrad NSE 8" multi-function display
Autopilot
Furuno data display
VHF
Compass
Trim tab controls
Spotlight
Fishing Equipment
Rupp triple spreader outriggers
Rupp center rigger
Hydro riggers
Transom door
Winch
Underwater transom lights
Electric MYA Epoch 24 volt teaser reels
Swivel rod holders
Tackle storage
Release Fighting chair with stainless steel offset stanchion
Engine Room/Pump Room
(2) MTU 16V2000, 2000 hp, just serviced Oct 2015
Fuel cleaning system
Hynautic power steering
35-gallon Torrid water heater, NEW 2014
(2) 240 head hunter water pumps
Eskimo ice machine
Double Racor's main engine
Fuel priming system
High water alarm
Dripless rudder and shaft logs
Chill water AC/heat
All system alarms
(2) Northern lights 25 kw generators with sound shields
DDEC controls
American bow thruster
Oil change system
24 volt backup water pump
(3) Freezer compressors
Single Racor generator
Fire system
Crash pumps
Fresh water
Water maker sea recovery
Fuel transfer pump
(2) Freeman water tight doors
Exclusions
Two Jeffrey Smith artworks
Fishing tackle
Personal Items
Large, carved wooden grouper (above TV)
Disclaimer
The Company offers the details of this vessel in good faith but cannot guarantee or warrant the accuracy of this information nor warrant the condition of the vessel. A buyer should instruct his agents, or his surveyors, to investigate such details as the buyer desires validated. This vessel is offered subject to prior sale, price change, or withdrawal without notice.
For Sale By HMY Yacht Sales, Inc. - Stuart - Bayview
4307 SE Bayview Street
Port Salerno, Florida, 34997
US