2013 Robertson and Caine Leopard 39 - 3 Cabin
$290,000 USD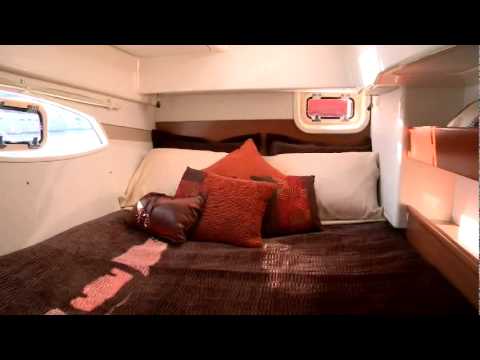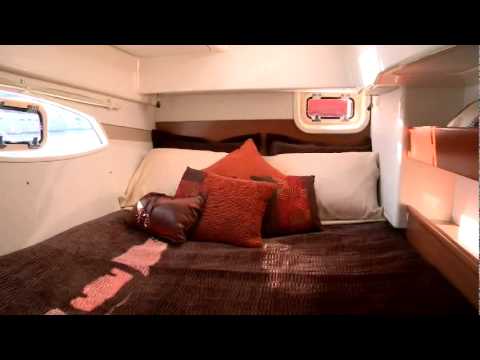 2013 Robertson and Caine Leopard 39 - 3 Cabin
2013 Robertson and Caine Leopard 39 - 3 Cabin | 1 of 62
2013 Robertson and Caine Leopard 39 - 3 Cabin | 2 of 62
2013 Robertson and Caine Leopard 39 - 3 Cabin | 3 of 62
2013 Robertson and Caine Leopard 39 - 3 Cabin | 4 of 62
2013 Robertson and Caine Leopard 39 - 3 Cabin | 5 of 62
2013 Robertson and Caine Leopard 39 - 3 Cabin | 6 of 62
2013 Robertson and Caine Leopard 39 - 3 Cabin | 7 of 62
2013 Robertson and Caine Leopard 39 - 3 Cabin | 8 of 62
2013 Robertson and Caine Leopard 39 - 3 Cabin | 9 of 62
2013 Robertson and Caine Leopard 39 - 3 Cabin | 10 of 62
2013 Robertson and Caine Leopard 39 - 3 Cabin | 11 of 62
2013 Robertson and Caine Leopard 39 - 3 Cabin | 12 of 62
2013 Robertson and Caine Leopard 39 - 3 Cabin | 13 of 62
2013 Robertson and Caine Leopard 39 - 3 Cabin | 14 of 62
2013 Robertson and Caine Leopard 39 - 3 Cabin | 15 of 62
2013 Robertson and Caine Leopard 39 - 3 Cabin | 16 of 62
2013 Robertson and Caine Leopard 39 - 3 Cabin | 17 of 62
2013 Robertson and Caine Leopard 39 - 3 Cabin | 18 of 62
2013 Robertson and Caine Leopard 39 - 3 Cabin | 19 of 62
2013 Robertson and Caine Leopard 39 - 3 Cabin | 20 of 62
2013 Robertson and Caine Leopard 39 - 3 Cabin | 21 of 62
2013 Robertson and Caine Leopard 39 - 3 Cabin | 22 of 62
2013 Robertson and Caine Leopard 39 - 3 Cabin | 23 of 62
2013 Robertson and Caine Leopard 39 - 3 Cabin | 24 of 62
2013 Robertson and Caine Leopard 39 - 3 Cabin | 25 of 62
2013 Robertson and Caine Leopard 39 - 3 Cabin | 26 of 62
2013 Robertson and Caine Leopard 39 - 3 Cabin | 27 of 62
2013 Robertson and Caine Leopard 39 - 3 Cabin | 28 of 62
2013 Robertson and Caine Leopard 39 - 3 Cabin | 29 of 62
2013 Robertson and Caine Leopard 39 - 3 Cabin | 30 of 62
2013 Robertson and Caine Leopard 39 - 3 Cabin | 31 of 62
2013 Robertson and Caine Leopard 39 - 3 Cabin | 32 of 62
2013 Robertson and Caine Leopard 39 - 3 Cabin | 33 of 62
2013 Robertson and Caine Leopard 39 - 3 Cabin | 34 of 62
2013 Robertson and Caine Leopard 39 - 3 Cabin | 35 of 62
2013 Robertson and Caine Leopard 39 - 3 Cabin | 36 of 62
2013 Robertson and Caine Leopard 39 - 3 Cabin | 37 of 62
2013 Robertson and Caine Leopard 39 - 3 Cabin | 38 of 62
2013 Robertson and Caine Leopard 39 - 3 Cabin | 39 of 62
2013 Robertson and Caine Leopard 39 - 3 Cabin | 40 of 62
2013 Robertson and Caine Leopard 39 - 3 Cabin | 41 of 62
2013 Robertson and Caine Leopard 39 - 3 Cabin | 42 of 62
2013 Robertson and Caine Leopard 39 - 3 Cabin | 43 of 62
2013 Robertson and Caine Leopard 39 - 3 Cabin | 44 of 62
2013 Robertson and Caine Leopard 39 - 3 Cabin | 45 of 62
2013 Robertson and Caine Leopard 39 - 3 Cabin | 46 of 62
2013 Robertson and Caine Leopard 39 - 3 Cabin | 47 of 62
2013 Robertson and Caine Leopard 39 - 3 Cabin | 48 of 62
2013 Robertson and Caine Leopard 39 - 3 Cabin | 49 of 62
2013 Robertson and Caine Leopard 39 - 3 Cabin | 50 of 62
2013 Robertson and Caine Leopard 39 - 3 Cabin | 51 of 62
2013 Robertson and Caine Leopard 39 - 3 Cabin | 52 of 62
2013 Robertson and Caine Leopard 39 - 3 Cabin | 53 of 62
2013 Robertson and Caine Leopard 39 - 3 Cabin | 54 of 62
2013 Robertson and Caine Leopard 39 - 3 Cabin | 55 of 62
2013 Robertson and Caine Leopard 39 - 3 Cabin | 56 of 62
2013 Robertson and Caine Leopard 39 - 3 Cabin | 57 of 62
2013 Robertson and Caine Leopard 39 - 3 Cabin | 58 of 62
2013 Robertson and Caine Leopard 39 - 3 Cabin | 59 of 62
2013 Robertson and Caine Leopard 39 - 3 Cabin | 60 of 62
2013 Robertson and Caine Leopard 39 - 3 Cabin | 61 of 62
2013 Robertson and Caine Leopard 39 - 3 Cabin | 62 of 62
$290,000 USD
Active
Used
2013
Leopard 39 - 3 Cabin
Tortola, VG
Sail
39ft / 11.89 m
Fiberglass
2016-08-19
2016-10-12
2297118
2013 ROBERTSON AND CAINE LEOPARD 39  3 Cabin - Snooze Rooster

BUILDERS REMARKS: The Leopard 39's speed on the water and easy handling are its top features, earning it 'Boat of the Year 2010' from Cruising World and SAIL magazine. The Leopard 39 features a large cockpit with outside dining area protected by a functional hard-top bimini with mounted solar panels. The galley-up design incorporates a spacious saloon and aft facing galley. No steps up or down anywhere. The 3-cabin layout features an owner-dedicated starboard hull with master stateroom, office area and large head with separate stall shower forward. Sailing the Leopard 39 is easy: both main and jib sheets lead to stoppers and self-tailing winches directly adjacent to the helm. There's room for two on the bench-style helm seat, but you need only one to trim sails!
BROKERS REMARKS:  Snooze Rooster is the fantastic three cabin version for the Leopard 39.  With this layout it should be hugely desirable for families or couples looking to cruise in comfort. The entire starboard hull is devoted to the owners suite, with open plan desk area, lots of storage and huge walk in head with separate shower.  Great engines and solid generator, for air conditioned luxury on the water.
AVAILABILITY: Due to be released from the fleet 30th June 2018. Possibility of an early release or sale back into fleet. Please enquire.
DESCRIPTION
BOAT NAME: Snooze Rooster
MAKE/MODEL: Leopard 39        
DESIGNER: Morelli & Melvin / Robertson & Caine
BUILDER: Robertson and Caine  
WHERE BUILT: South Africa  
MODEL YEAR: 2013
YEAR BUILT: 2013
YEAR/MONTH COMMISSIONED: Aug 2013
HULL NO (HIN): ZA- RACAxxxxF313                                       
REGISTRATION NUMBER: xxxxxxx
FLAG:  US
LOA: 11.43 m / 37'6
LWL: 11.23 m / 36'                 
BEAM: 6.04 / 19'9
DRAFT: 1.05 m/  3'5
DISPLACEMENT: 20,120 lbs. / 9,105 kg
KEEL BALLAST: Multihull    
CONSTRUCTION
HULL: Composite Glass Reinforced Plastic (GRP) Sandwich with Balsa core
DECK MATERIAL: Textured G.R.P.
STEERING SYSTEM: Edson wheel
RUDDER TYPE: Spade   
KEEL TYPE: Multihull
ENGINE
NO OF ENGINES: 2         
MAKE/AGE: Yanmar
MODEL: 3YM30E
HP: (2) x 29
FUEL: Diesel     
NO. OF CYLINDERS: 3 each        
COOLING SYSTEM: Heat exchanger         
HOURS RUN/DATE:  172 prt 265  star - Aug 2016
TYPE OF GEAR BOX(S): Sail Drives SD 20
TYPE OF CONTROLS: Morse      
TYPE OF PROP: 2 bladed fixed props            
ELECTRICS
VOLTAGE: 12V/110V    
NO OF BATTERIES: (5) 3 house & 2 engine (AGM)
CAPACITY: 3 x 215 Ah DF4D house/ 100 Ah DF27D each engine
MAKE: Lifeline
YEAR: Unknown                     
METHOD OF CHARGING: Alternator, shore-charger, solar panels
BATTERY CHARGER: Victron Centaur 40A 
ALTERNATOR: 60Ah on both engines
SOLAR: 2 x Sunware 70w panels
SHORE POWER: 2 x 30 Amp 
AIRCONDITIONING: (Yes) Cruise-air 2 X 16,000 BTU
GENERATOR: Northern Lights 6Kw
GENERATOR HOURS: 4339 - Aug 2016
TANKAGE
NO OF FUEL TANKS: 2
MATERIAL: Aluminum  
CAPACITY OF FUEL TANKS:
LITRES: 350 / GALLONS: 92
NO OF WATER TANKS: 2
MATERIAL:  Roto-molded Plastic              
CAPACITY OF WATER TANKS:
LITRES: 800 / GALLONS: 211
HOLDING TANKS: (2) x 13 Gl /100L
WATER SYSTEM
PRESSURISED: Fresh water with accumulator tank
SEA WATER: None         
WATER HEATING SYSTEM: Engine and 110v shore side
RIG
TYPE: Sloop Rig              
SPAR MAKER: Z Spars Z Diffusion
SPAR MATERIAL: Aluminum      
STANDING RIGGING: Stainless steel wire
RUNNING RIGGING: Cored braided line         
MAINSAIL REEFING: Slab reefing            
HEADSAIL ROLLER FURLING: Yes
SAILS
MAIN: Quantum, fully battened, with Antal System
GENOA: Quantum
CRADLE BAG: Quantum
WINCHES
SHEET WINCHES AT HELM: (2) Harken 46 ST
HALYARD WINCHES AT MAST: (2) Harken 40 ST
MAINSHEET TRAVELER WINCH: (1) Harken 20 ST
ACCOMMODATIONS
NO OF BERTHS: 6 plus salon and port bow
DOUBLES: 3
NO. OF CABINS: 3 + single in port bow
AFT CABIN: 2
COOKER TYPE: Force 10
NO OF BURNERS: 2
OVEN: Yes, w/ Broiler
FUEL: Propane, 2 bottles 10Lbs   
BBQ: Charcoal
FRIDGE&FREEZER: Vitrifrigo 2 drawer front opening 56 Gl / 212L, 12V
SINK: (1) Single basin with separate drainer in galley
NO. HEADS: (2) Both oversized bowls
MAKE: Jabsco electric flush
HANDBASIN: (2) w/ corian tops
SHOWER: (2) plus transom shower
CABIN HEATING/AIR CONDITIONING: Reverse cycle, 2 x 16,000 Btu
UPHOLSTERY/COLOUR SCHEME: Beige leather-like upholstery in salon
INTERIOR CONSTRUCTION/WOOD TYPE: Cherrywood laminate w/ solid rim. Black Corian countertops.       
WHICH LAYOUT VERSION: 3 Cabin Owners Version
Ventilation fans in all cabins, 2 in saloon
Study desk in Owner's hull
Hanging lockers in all cabins
Storage under all berths
GROUND TACKLE
PRIMARY ANCHOR: Delta 45Lbs with all chain rode
SECONDARY ANCHOR: 35Lbs Brittany with chain and warp
WINDLASS: Quick Aleph 1000W with handheld remote control
NAVIGATION AIDS
COMPASS: Plastimo Contest
ECHOSOUNDER: Raymarine
AGE: Original
SPEED: GPS
WIND: Raymarine 
AGE: Original
VHF: Raymarine Ray 55 at nav station
AGE: Original
GPS:  Raymarine 2014 model
AGE: Original
AUTO PILOT: Raymarine
AGE: Original
GENERAL EQUIPMENT
FIRE FIGHTING EQUIPMENT: Yes, fire extinguishers throughout vessel.
BILGE PUMPS: 4 x automatic, 2 x manual
SAFETY EQUIPMENT: Yes
NAVIGATION LIGHTS: (Yes) bi color
GUARDWIRES/PULPIT/PUSHPIT: Yes
RADIO/ CD: Sony CDX H910UI Marine  
TV/DVD: Viore 19inch
DAVITS: (Yes) Electric davit system  
DINGHY: None
OUTBOARD: None
SWIMMING LADDER: Yes
WARPS: (4)       
FENDERS: (4)   
BOATHOOK: (1)             
ENGINE SPARES: None
EMERGENCY TILLER: Yes     
CLOCK/BAROMETER: None
DISCLAIMER
The Company offers the details of this vessel in good faith but cannot guarantee or warrant the accuracy of this information nor warrant the condition of the vessel. A buyer should instruct his agents, or his surveyors, to investigate such details as the buyer desires validated. This vessel is offered subject to prior sale, price change, or withdrawal without notice.
For Sale By Moorings Yacht Brokerage
850 NE 3 St Suite 201
Dania Beach, Florida, 33004
US