1991 Formula 292 SRI
$28,900 USD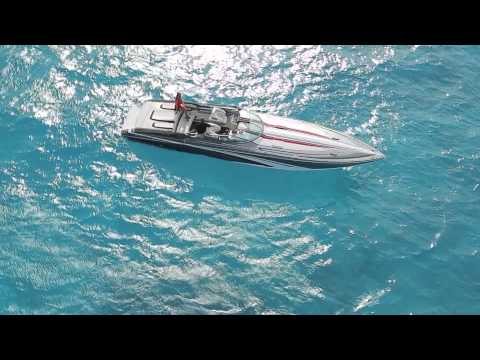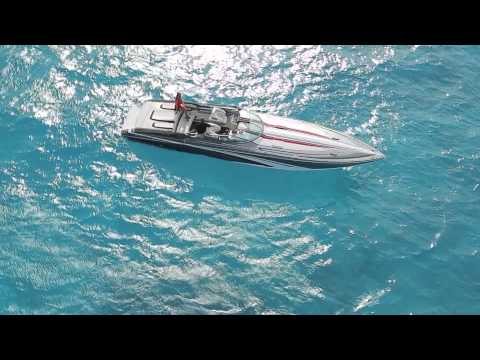 1991 Formula 292 SRI
1991 Formula 292 SRI | 1 of 8
1991 Formula 292 SRI | 2 of 8
1991 Formula 292 SRI | 3 of 8
1991 Formula 292 SRI | 4 of 8
1991 Formula 292 SRI | 5 of 8
1991 Formula 292 SRI | 6 of 8
1991 Formula 292 SRI | 7 of 8
1991 Formula 292 SRI | 8 of 8
$28,900 USD
Active
Used
1991
292 SRI
Greenwich, Connecticut, US
Power
29ft / 8.84 m
8ft 6in / 2.59 m

Mercruiser
502
Inboard/outboard
Unleaded
Fiberglass
7000
2016-04-04
2016-09-07
2254252
This Formula 29' 1991 292 SR1 is for sale and is located in Greenwich CT. 
***NEW TO THE MARKET***
**Own this vessel for approximately $190. per month and only $6000. down, (120 months.)   *Actual amounts will vary depending on buyers information, credit, etc. and other criteria determined by the lending institution. This is a sample projection.
Formula, 2016,  a sixty year old family owned and operated American Boat Building company.  Its one of those legendary boat builders that had performance roots and now has a following that rivals most all others. Her owners tend to only buy Formulas.  
The 292 SR 1 has been around for a generation including the newer FasTech. Thats just how successful this model has been. Once you experience Formula performance you are not going back.  You have the feeling that you have the reliability of a large manufacturer and the performance of a true high performance boat.  The ride is smooth and clean and handles like a sports car on rails. She is exciting and exotic.  And she is sure to turn heads out at sea or pulling into your favorite dockside resturant.
This 29 Formula 292 SR 1 is in great shape and you can be ready for the weekend. She has a mixture of factory options and owner upgrades and they include,  High Performance Gil Exhaust and Aluminum Manifolds installed , bravo 1 drives, k-planes, all fluids changed annually, stern drives serviced yearly, fresh water pumps rebuilt in 2015, compression tested in 2015, all work performed by Jason Sariss team at Performance Marine, Lake George, NY.  Formula carpet, full cockpit cover and full mooring cover, screens for deck windows. Leather Interior needs minor work.
Yacht Highlights:
* A Legendary Performance Boat Company
* Twin 502 Mercruisers Twin 440 hp each
* Beautiful Graphics.
* Four Cabin Hatches.
* Venture Trailer Available new in 2012.
* We Can Assist In Shipping Worldwide.
**BROKERS OBSERVATION:  I have owned and driven performance boats for forty years. While I have never owned one of these Formula SR 1s.  I wanted to.  If you want a real Go-Fast Boat and not a lot of money offered by a  knowledgeable owner, who is motivated to sell, make an appointment to see this boat, and do it quickly because she won't last. This ones a Winner!!!!
*She can be seen by appoint by contacting the listing broker today. Her owner is motivated and will consider all reasonable offers. You may also make an Internet offer contingent to your personal inspection and contingencies. Call or email today to arrange for a viewing or to submit an offer. We look forward to hearing from you.
( LB-RAM-100 )
Thanks for visiting our listing.
Dimensions
Dimensions
LOA: 31 ft 4 in
Beam: 8 ft 6 in
Length on Deck: 29 ft 2 in
Maximum Draft: 2 ft 6 in
Deadrise: 24 ° at Transom
Dry Weight: 7000 lbs
Cruising Speed: 40 knots @ 3200 RPM
Maximum Speed: 65 knots
Formula History
WE ARE FORMULA, WORLD-RENOWNED AND FAMILY-OWNED.
Model year 2015 marked Thunderbird's 59th anniversary in the production of fiberglass powerboats. A progressive, family-owned company located in Decatur, Indiana, Thunderbird produces boats that are world renowned for beautiful styling, advanced engineering and exciting performance on the water. With a long-established philosophy of uncompromising quality in every detail, Formula is recognized as today's premier powerboat. Company history reflects the constant evolution of forward-looking product in the FAS³TECH® hull, trendsetting Super Sports and Sun Sports, and also in luxurious Performance Cruiser models.
The guiding force behind Formula's vision of excellence is the Victor B. Porter family, with Chairman Vic Porter and four sons and a daughter actively managing the business. Scott Porter serves as knowledgeable, energetic president while executive vice president Grant Porter directs all product development and manufacturing. Wayne Porter is vice president of sales, Jean Porter Brune is vice president of marketing and Ted Porter is vice president of human resources. The eldest son, John, also a company shareholder, is a medical doctor and is not involved in daily business activities. Vic's wife Kris aids in personnel records and also in special projects promoting Formula. Scott's wife Shelley is active in the MIS department and is also involved in various Formula promotions. Third-generation Porters work in the business as well. Wayne's three children, Adam, Jeremy and Sarah, work full-time for Formula. Adam is software project coordinator and developer. Jeremy is traffic manager and Sarah is marketing promotions coordinator. Jean's son, Jason Brune, is a full-time project engineer for Formula. Grant's son, Kyle, works full-time in the production area, and Ted's son Danny, is a cost analyst. Several other third-generation Porters work after school and during summer breaks.
Thunderbird was founded by Woody Woodson in 1956 in the Miami, Florida, area, and Richard C. Cole was the original designer. Decisively proving its staying power and stability, an eighteen-foot Thunderbird made the first successful sterndrive crossing from Miami to Nassau in 1959.
In 1958 Vic Porter began building and selling small fiberglass runabouts, enjoying success largely in the Midwest and Northeast. This boat line was developed early in marine fiberglass technology, and with Porter as president, was marketed under the Duo, Incorporated name. Because of its timely product and increasing popularity, Starcraft, a larger regional boat manufacturer, purchased Duo in 1966. For a time, Porter stayed on as president of Duo.
Don Aronow founded Formula in 1962 in Miami, Florida. The original 233 deep-V hull design was built at his direction and later earned notable victories on the national offshore racing circuit. Formula was the first of Aronow's boat companies. While many of today's Formulas have matured well beyond the speed-only image, the prestige originating with past racing victories is still quite evident in the highly successful FAS³TECHseries. In 1961 Thunderbird was acquired by Alliance Machine and Foundry, and they followed up by purchasing Formula in 1964. Both Formula and Thunderbird models were then produced in North Miami. An Atlanta-based conglomerate, Fuqua Industries, acquired Thunderbird /Formula in 1969.
Vic Porter once again exercised his entrepreneurial spirit in 1970 and, along with five business associates, founded the Signa Corporation. This venture resulted in a quality line of trihull boats manufactured in Decatur and marketed throughout the Midwest and East. With Porter as president, Signa's growing success attracted the attention of Fuqua Industries. Fuqua's offer to buy Signa was accepted in 1973 and, based on his expertise in the boating industry, Porter was named president of Fuqua's entire small-boat division. At that time there was also a manufacturing facility in Paso Robles, California.
In mid-1976 Vic Porter purchased Thunderbird/ Formula from Fuqua. The second generation of Porters joined in the management team as they finished their college work and gained experience in the business. The tri-hull design was discontinued in 1979, and company emphasis centered on the offshore deep-V hull configuration of the Formula models.
Formulas were manufactured in California through 1981. In March of 1988, Thunderbird also departed South Florida and consolidated corporate and production headquarters in a brand new, state-of-the-art facility in Decatur, Indiana. Formula continued to grow and evolve in the 345,000 square-foot plant, and, in September 2000, production capacity was expanded with a 143,500 square-foot addition. And again in 2006, Formula expanded with an 85,000 square-foot addition.
Formula Celebrates Vic Porter's 50 Years in the Boating Industry
Victor B. Porter, chairman of Formula Boats, celebrated a milestone at the 2009 Annual Dealer Meeting in Fort Myers, Florida. The year of 2008 marked 50 years in the boating industry for Vic. From small-town beginnings to larger-than-life reality – Vic's story is truly the American dream.
Vic Porter's life story begins in Decatur, Indiana, where he still resides. Early career ventures included mobile homes sales, real estate, and his own frozen food and ice cream business. An entrepreneur at heart, Vic felt the urge to start down a new path, and in 1958, that decision led him to his place in the marine industry today. Interesting developments followed each move Vic made throughout the past 50 years.
In 1958, Vic started a boat company, Duo, Inc., to manufacture fiberglass boats in his converted ice cream plant with three employees. His first model, the Volare, was a catamaran equipped with two outboard motors. In 1959, the hundredth boat was built, and the Hepcat, a trimaran, was introduced. Vic was president, and also doubled as sales manager. The following three years, Vic developed the Catfish and monohull runabout design X-Series and F-Series boats. By 1962, Duo Inc. was booming. Vic now had 30 employees who built 20 boats per week. Business continued to expan d in a new 18,000-square-foot facility with plans to double capacity. In 1962, Vic developed a V-hull boat series for abetter ride. 1964 marked Vic's first million-dollar year, and in 1965 the plant grew to 100,000 square feet and employed 185 people. 1966 was a whirlwind year — Vic traveled nonstop for a month, visiting 21 cities and numerous dealers to promote and sell his product. Duo, Inc. caught the eye of Starcraft Corporation, a larger, regional boat company, and in 1966 Vic sold Duo, remaining for a time as president. Vic's entrepreneurial urge surfaced again, and he decided to captain a new ship in 1970.
Signa Corporation was the next step in Vic's developing career. Manufacturing tri-hull boats in a 20,000-square-foot facility with 50 employees, it wasn't long before Vic's second successful boat company attracted the attention of investors. In 1973, Fuqua Industries purchased Signa Corporation. Fuqua had previously purchased Thunderbird Products and Formula Boats in 1969. Vic was named chairman of the small boat group, with $3 million in sales reported that year. Fuqua Industries manufactured the three small boat lines, including both tri-hull and Formula deep-V hull boats, through 1975.
Once again, Vic felt the need to head up a company all his own, and took advantage of the opportunity created by an energy crisis. In 1976, Vic purchased the small boat group from Fuqua Industries. Vic continued the company as Thunderbird Products, manufacturing the Signa and Formula boat lines. In 1979, Signa tri-hull production was ended. Market advancement indicated heavy preference for the deep-V hull boats. The same year marked Thunderbird Products' introduction of the Formula 302, a special edition offshore performance style boat. In every direction Vic led the company, creativity prevailed and successful innovation followed.
In 1980, integrated, continuous cockpit liners improved both structure and design flow. 1982 marked Formula's first use of Imron® hull graphics. In 1984, as an industry first, Thunderbird Products innovated and installed curved, tempered glass windshields. Also that year, the Silent Thunder® exhaust system was introduced. In 1988, a brand-new, state-of-the-art facility was built — 345,000 square feet to manufacture the highest quality powerboats possible with a dedicated workforce of 600 employees. From facility additions to the development of new boat lines, Sun Sports in 1994, FAS³TECHs in 1997, Super Sports in 1999 and Yachts in 2002, Vic has led the company with imagination and integrity into a model business manufacturing today's prestigious Formula Boats. Vic is now chairman of the board, often seen in the manufacturing area and in the office. Vic's entrepreneurial spirit took him, his family and his business to places he only imagined.
Vic remains happily married to his wife of 64  years, Kristine. Together they have six children, five of whom are actively involved in the Formula Boats business. Vic and Kris have 17 grandchildren, and over the years have seen interest in the company flow into the third generation — six grandchildren full time and younger ones employed as summer and after school help. Vic and Kris have also been blessed with 13   great-grandchildren.
Vic has appreciated the support of his community, family and employees throughout his life, and has responded with personal involvement. Over the years he served with a number of organizations in various capacities such as the local Chamber of Commerce, including serving as president, in many areas with his church, area Boy Scouts, and helping spearhead the development and funding of Decatur's industrial park. Vic was Adams County's Republican Party Chairman from 1973-1975, and was on the Board of Directors of the county hospital. In earlier years he was a volunteer fireman and helped coordinate a high school drug awareness program. He also served on the Board of Directors of Indiana Central College, the Cole Foundation Board and on various committees of the National Marine Manufacturers Association. The Porter Family Foundation provides philanthropic funding to local schools, churches and charities and provided the seed money for the formation of Woodcrest, a local not-for-profit retirement community. The Foundation donated the land for the new hospital in Decatur, as well as aiding substantially in funding an oncology center. He and Kristine have also established an ongoing fund through the Adams County Community Foundation to benefit community projects.
Over the years, Vic Porter's service and entrepreneurial spirit gained recognition. In 1964, Vic received the Outstanding Young Businessman Award from the Decatur Chamber of Commerce, and in 1990, Vic was a finalist for the Indiana Entrepreneur of the Year Award and was that year's recipient of the Spirit of Entrepreneurship Award, recognizing his outstanding involvement and contributions in his community and state. In 1994, the Board of Directors of Woodcrest chose the Porter name for the auditorium there, and in 1997, Vic was awarded the Stephen Decatur Community Service Award. In 2000 Thunderbird earned the Large Business of the Year Award, and in 2012, Vic was inducted into Junior Achievement's Greater Fort Wayne Business Hall of Fame. As gratifying as all this is, his greatest satisfaction surely is that his family is carrying on in full accord with his example of living and giving, as well as continuing the business with the same values and goals he established.
Vic has literally lived his philosophy, "to be successful in business and generous in worthwhile programs that build people up to their full potential so they too will be successful, generous and serve their community." His goal was to build a viable, Decatur-based, boat manufacturing company, and from the looks of it, mission accomplished. From small-town beginnings to the personally fulfilling present, Vic has spent his time well, as proven by his business success and family following.
Disclaimer
The Company offers the details of this vessel in good faith but cannot guarantee or warrant the accuracy of this information nor warrant the condition of the vessel. A buyer should instruct his agents, or his surveyors, to investigate such details as the buyer desires validated. This vessel is offered subject to prior sale, price change, or withdrawal without notice.
For Sale By Robert Christopher Yacht Sales
425 Fairfield Ave
Stamford, Connecticut, 06902
US